Travel grants available to study most comprehensive collection of Cuban, Latin American music in U.S.
---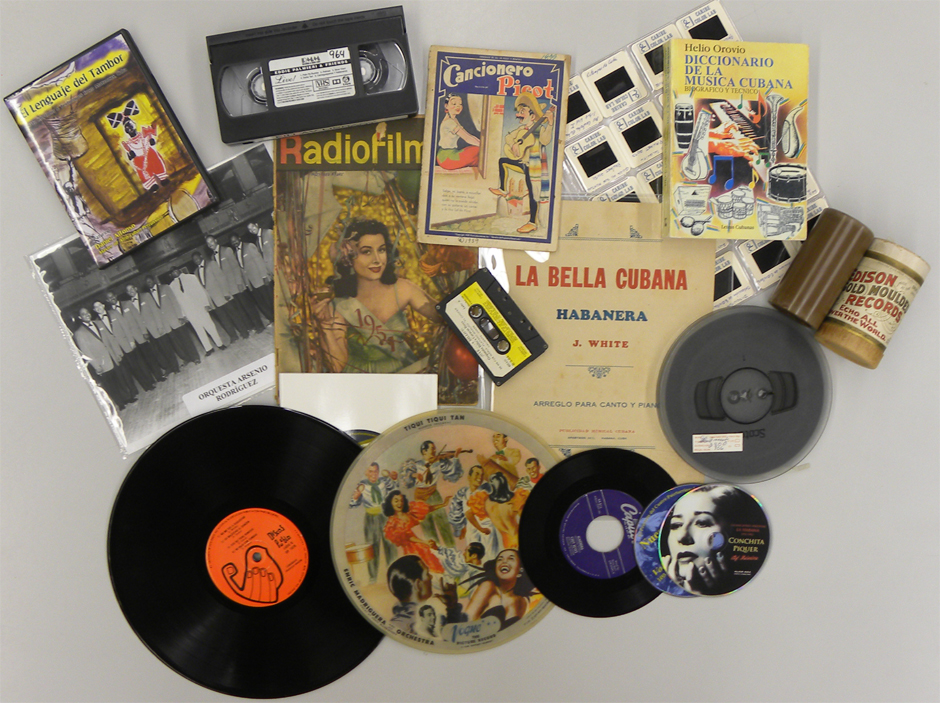 The deadline to apply for travel grants to study the Díaz-Ayala Cuban and Latin American Popular Music Collection – the most comprehensive collection of Cuban and Latin American music in the United States — is March 15.
Students and scholars examining Cuba and Cuban diaspora studies or those who feel their academic endeavors would be enriched from having access to this collection are encouraged to apply.
For over a decade, FIU Libraries has partnered with the Cuban Research Institute (CRI) and the Kimberly Green Latin American and Caribbean Center (LACC) to offer travel grants for scholars to study the Díaz-Ayala collection. These grants award researchers up to $2,000 in stipends to offset the costs of a five day stint in Miami where researchers are able to visit the FIU Steven and Dorothea Green Library and fully explore the collection, which contains more than 150,000 items and is continuously expanding.
Award recipients are required to give a lunchtime lecture at FIU concerning their recent research and a one page, single-space summary of this research along with proposed enhancements and improvements to the Diaz-Ayala collection. In addition, publications produced from research conducted at FIU during the grant period are to acknowledge FIU Libraries, CRI, LACC and the U.S. Department of Education Title VI Grant for their support.
Not sure if the Díaz-Ayala Cuban and Latin American Popular Music Collection is what you need? Explore some of the collection here.
To download the application, visit the official Diaz-Ayala Travel Grants page.