Visit to nation's capital inspires students to think globally
---
FIU's first ever  DC Global  Fly-In Week combined one established university tradition with a new initiative to bring eight students to Washington, D.C., between April 30-May 2. The trip was a globally-focused whirlwind of networking and professional development.
Four students made up the inaugural cohort of the  International Community Engagement Project (ICEP). This new initiative—developed by International Student and Scholar Services (ISSS)—encourages FIU's international students to complete volunteer projects in Miami while becoming aware of social issues and learning about America's government and society.
The group, representing their home countries of El Salvador, India, Uzbekistan and Peru, participated in informational discussions at American Red Cross, Save The Children, United Way and the Corporation for National and Community Service about how volunteerism is coordinated at the national level.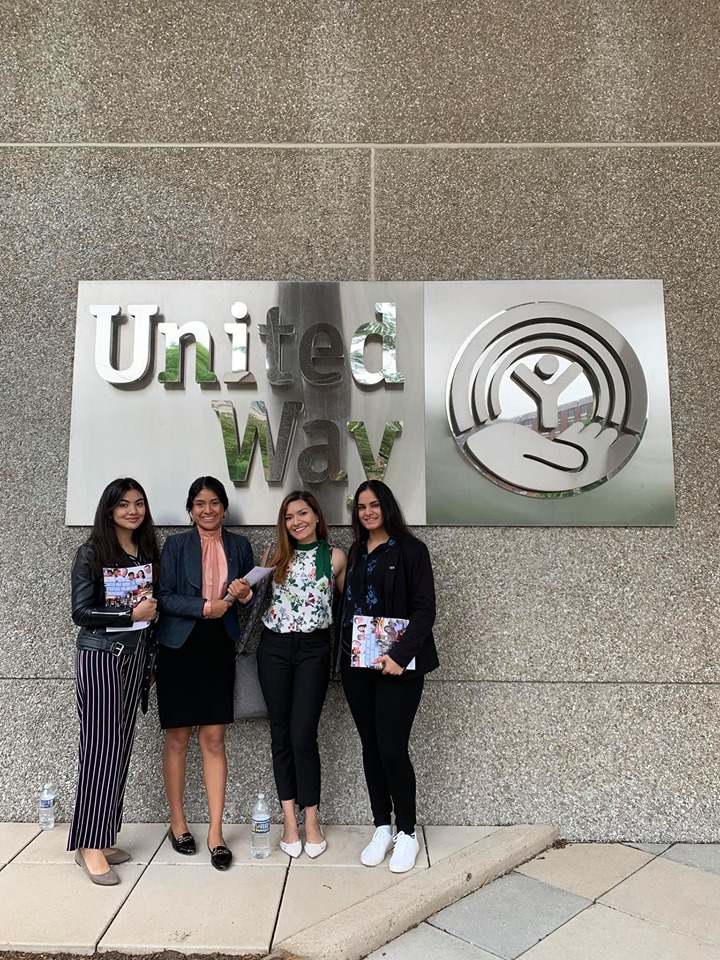 "By visiting the main offices of non-profit organizations in the capital of the United States—Washington, D.C.—I received tremendous experience and personal growth," said Komila Kholmatova, an international business major from Uzbekistan. "I learned how large organizations operate at the global level, what a big variation of programs they have ranging from career opportunities to volunteering."
The second group of four were the winners of the fifth annual  Transformation Contest, sponsored by the Office of Global Learning Initiatives.  The contest asks students to share an international experience through artistic or informative media for a chance to explore international careers in the capital, through visits to the Peace Corps, the U.S. Department of State, Oxfam America, The World Bank and the Center for Strategic and International Studies.
"Being a 'global citizen' is not limited to political science or international relations majors. We met successful people that had majored in pre-med, journalism, and computer science, whose skills lead them to work in international affairs—doing things from coordinating volunteers abroad to translating research into podcasts and visuals for the public," said Alejandra Marquez Janse, a junior majoring in journalism. "We found a theme of doing what you love and applying it to help others both nationally and internationally."
Both global groups came together over dinner for a discussion with Dayra Carvajal '16, who now works at Federal Emergency Management Agency (FEMA), helping diverse communities prepare for disasters. Carvajal shared how her global FIU undergraduate experiences, including studying abroad in Morocco and learning Arabic through the Boren Scholarship, had a tremendous impact on her Washington, D.C., career today.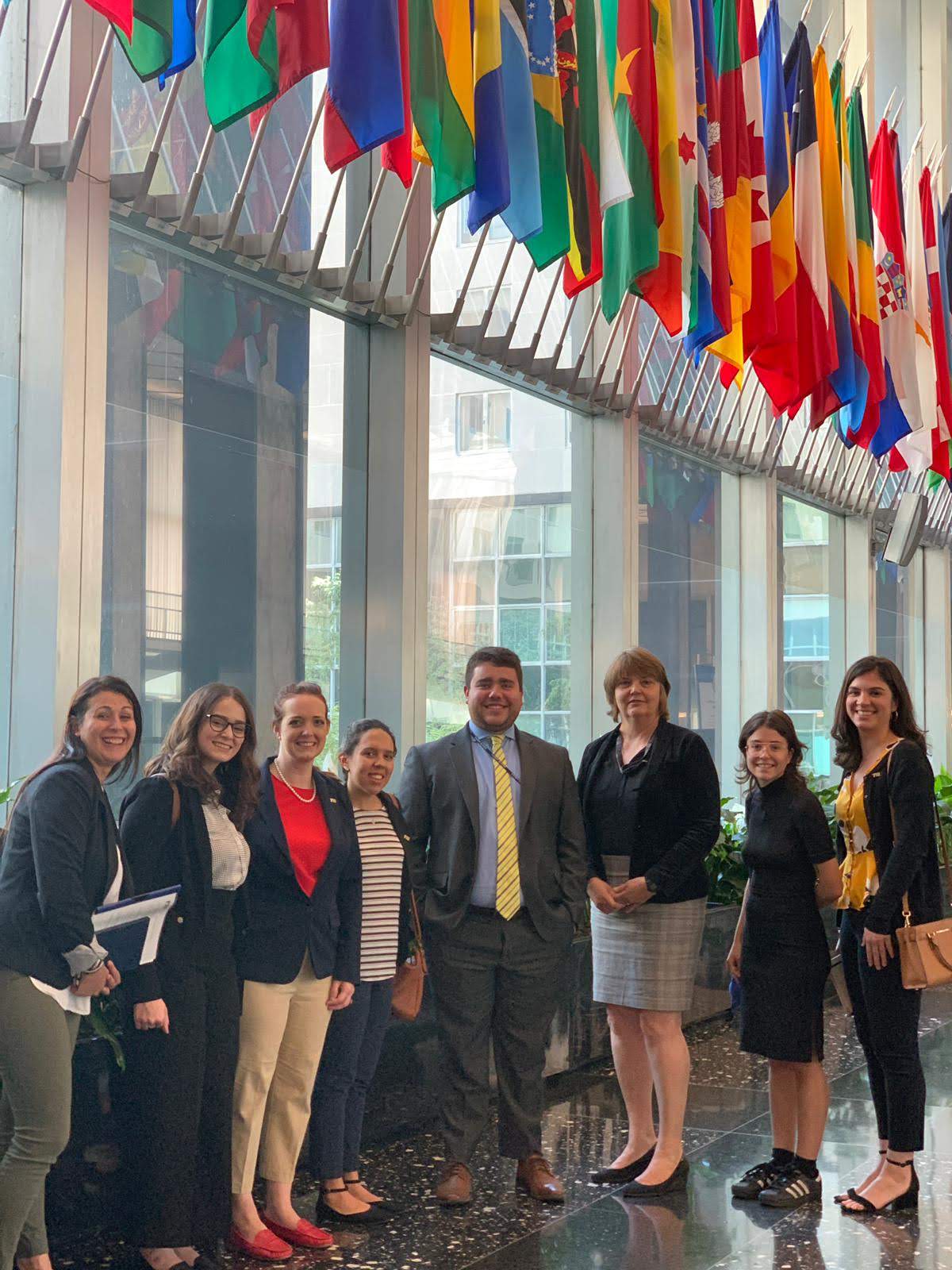 Carvajal was one of four D.C. alumnae who participated in the DC Global Fly-In Week. Students also met Stephanie Rendon '11 of the American Red Cross; Paula Mora '17 of The World Bank Group; and Dania Castro '11 of George Washington University's Honey W. Nashman Center for Civic Engagement and Public Service.
All the students who participated are now members of FIU in DC's  Talent Lab Prep Network, which prepares students for internships and careers in Washington, D.C. As communications arts student Melanie Rodriguez of the Transformation Contest said, "Without this trip, I would not have understood the possibilities of global careers with the depth that I do now."