President Mark B. Rosenberg sent the following message to the university community today.
Dear FIU family,
In a month, our entire FIU will Unleash the Spirit! If you haven't done so already, mark your calendars for Homecoming Week 2019! During this week we call our alumni home and welcome the community for rallies, concerts, parades and other exciting events that highlight our traditions, accomplishments and student-athletes.
The fun kicks off 
Friday, Oct. 4, and runs through Saturday, Oct. 12.
With your help, Homecoming 2019 is going to be bigger, better and fiercer than ever. Some special highlights include:
Spirit Decorating Competition. 

It's time to turn your FIU workspaces into a sea of gold and blue for this year's Spirit Decorating Competition! Register your department by Tuesday, October 1

, followed by online voting of your favorite office spaces 

October 3-8.

 For more information, please click 

here

.

Office Pantherization Contest. We're challenging FIU alumni and friends to deck out their offices in Panther Spirit the week of September 30! Post photos on Instagram by Wednesday, October 2, and tag #FIUalumni to enter the contest! The top offices, decided by FIU Alumni Association staff, will be visited by our executive director, Duane Wiles, for some awesome photo ops during Homecoming Week! Please note:

 While we would love every alumni to participate in our office spirit contest, FIU alumni who are employed by FIU should only enter their offices in the spirit decorating competition hosted by FIU Human Resources. For more information on this competition, please click 

here

.




Homecoming Faculty/Staff King and Queen. 

Who are you going to nominate for this year's Homecoming Faculty/Staff King and Queen? The deadline to submit nominations is Friday, September 20. For more information, please click here.

Panther Pride Social Media Competition. 

In the spirit of Homecoming, show off your Panther Pride on our DHR social media channels. Photo submission deadline is Friday, September 20.  Voting runs through Tuesday, October 8.  For more information, please click here.
Panthermonium. FIU's Panthermonium Homecoming concert will feature internationally acclaimed artists Lil Yachty, Sheck Wes, Waka Flocka Flame and Flipp Dinero at the Ocean Bank Convocation Center on Friday, October 4 at 6 p.m. This event is open to the public with general admission floor seats readily available until the event sells out. To buy tickets, please click here.

Trail of the Torch. Trail of the Torch is FIU's largest on-campus tradition. Join us on Tuesday, October 8 at 6:30 p.m., as four special Torchbearers lead alumni, students and faculty through campus to light the Torch of Knowledge, Service & Opportunity. Hosted by the FIU Student Ambassadors and sponsored by your FIU Alumni Association, Bank of America and the Student Government Association, the event will take place on the lawn in front of the Blue and Gold garages. Attendees can enjoy food, festival-style snacks, and tons of giveaways. Be sure to check out our international student organization showcase, live entertainment and a chance drawing in support of our Student Emergency Fund, which helps students in crisis. For more information, please click here.

Panthers Got Talent
Our FIU family will take center stage at this year's Panthers Got Talent show on Wednesday, October 9. Doors open at 5:30 p.m. in the Ocean Bank Convocation Center. This event is open to all; no tickets required. The deadline to register to perform is Friday, September 20; you may do so by clicking here.

The Uncaging
We invite you and your families to join us for our homecoming carnival on Thursday, October 10 from 5 p.m. to 9 p.m. on the GC Lawns. Don't miss the announcement and crowning moment of our 2019 Faculty/Staff Homecoming King and Queen. The event will include games, food, and fireworks!
Relive last year's highlights
Craft International Food & Spirits
Sample delicious bites and spirits while helping us raise money for the FIU Ignite Campaign on Friday, October 11 at 5 p.m. To enter, you must be 21+, and there will be a suggested donation of $20.

Homecoming Parade
There's no better way to get ready for the big game than by tailgating and participating in our Homecoming Parade on Saturday, October 12 from 4:45 – 5:30 p.m.! This year's Grand Marshal will be Martha Valdes, better known to many of you as "Martha of Miami"!  Additionally, the Alumni Association will appear in the parade.
Roar Lounge Tailgate at Parkview Hall
After the parade, head over to the Roar Lounge from 4:00 – 6:30 p.m. in the Parkview Multipurpose Room and Lawn! For more information, please click here.

Homecoming Game
The entire week leads up to this moment! Following the parade, let's rattle the cage at 7 p.m. for the big game against the University of North Carolina at Charlotte. Trust me, you won't want to miss this! To buy tickets, please click here.
There's so much more happening, and we want you to bring your friends and family to experience it all! For a full list of events and ticketing information, please visit hc.fiu.edu.
You're an important part of making this year's Homecoming the most memorable yet! Take part in all the festivities, give back and support our FIU.
This is going to be good… Go Panthers!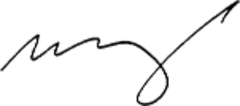 Mark B. Rosenberg
President