Hearts will race. Culinary skills will be challenged. Legends will be born. Join the university community from 4 to 6 p.m. Friday, Dec. 6, at the Graham Center to cheer on FIU students, alumni and staff as they battle it out for the honor of being crowned FIU's Top Chef.
Taste of FIU, the annual cooking competition benefits the United Way. It's a great way to support the community while enjoying delishes bites. Get your tickets today, here.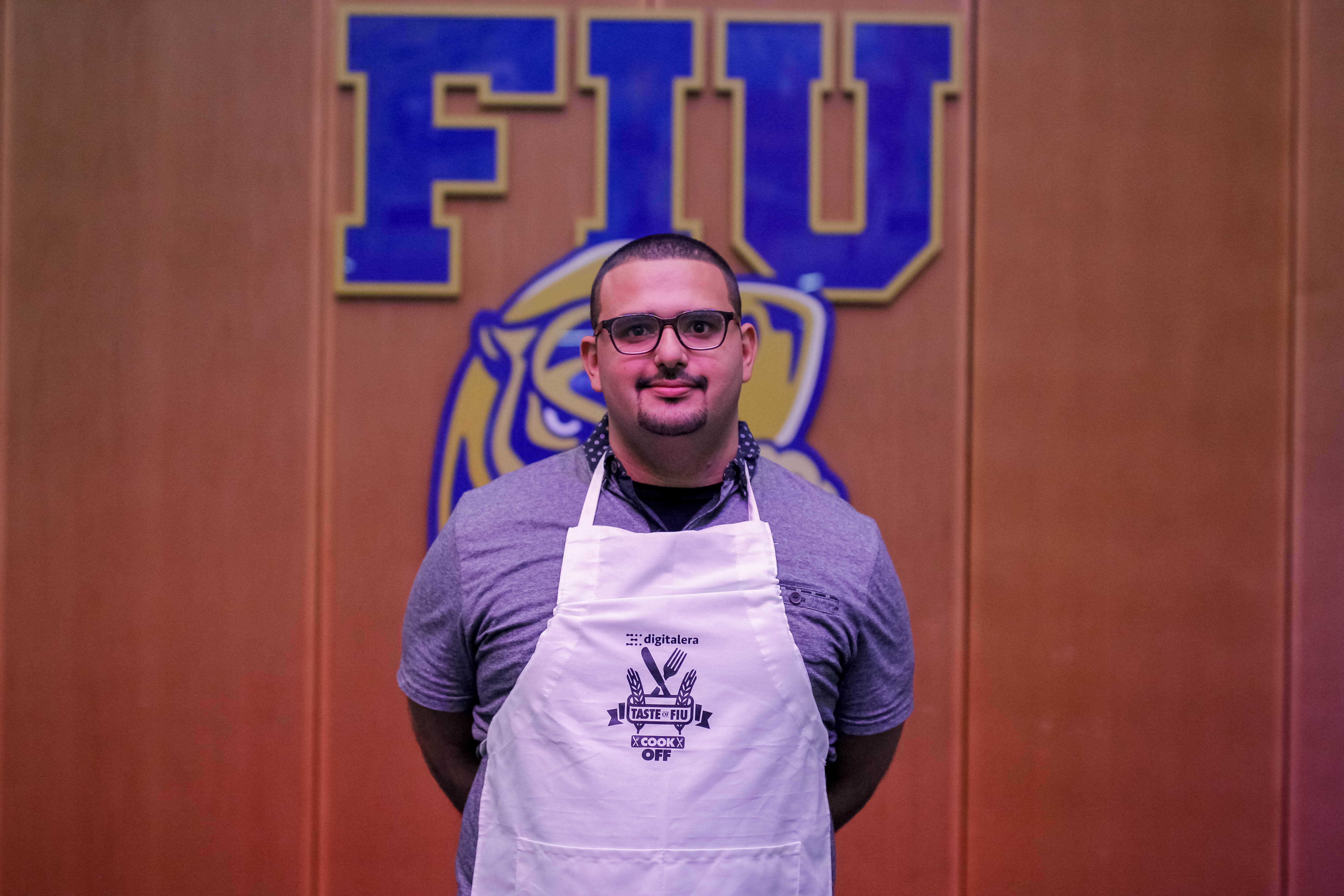 Ryan Alfaro is a student at majoring in interdisciplinary studies with a concentration in physics. He runs two businesses, one that deal with computer parts, the other with real estates.
FIU News: Who taught you how to cook and is there any dish that you feel you've mastered?
RYAN: The person who taught me how to cook was my father from a distance. I never learned how to cook hands on, just learned by my father telling me to watch him cook, his words being, "I'm not going to be around forever, so you better learn watching me so you don't have to depend on anyone else." A dish I'd say I totally mastered would be curry roasted lamb with white rice and a Trini soup called callalou.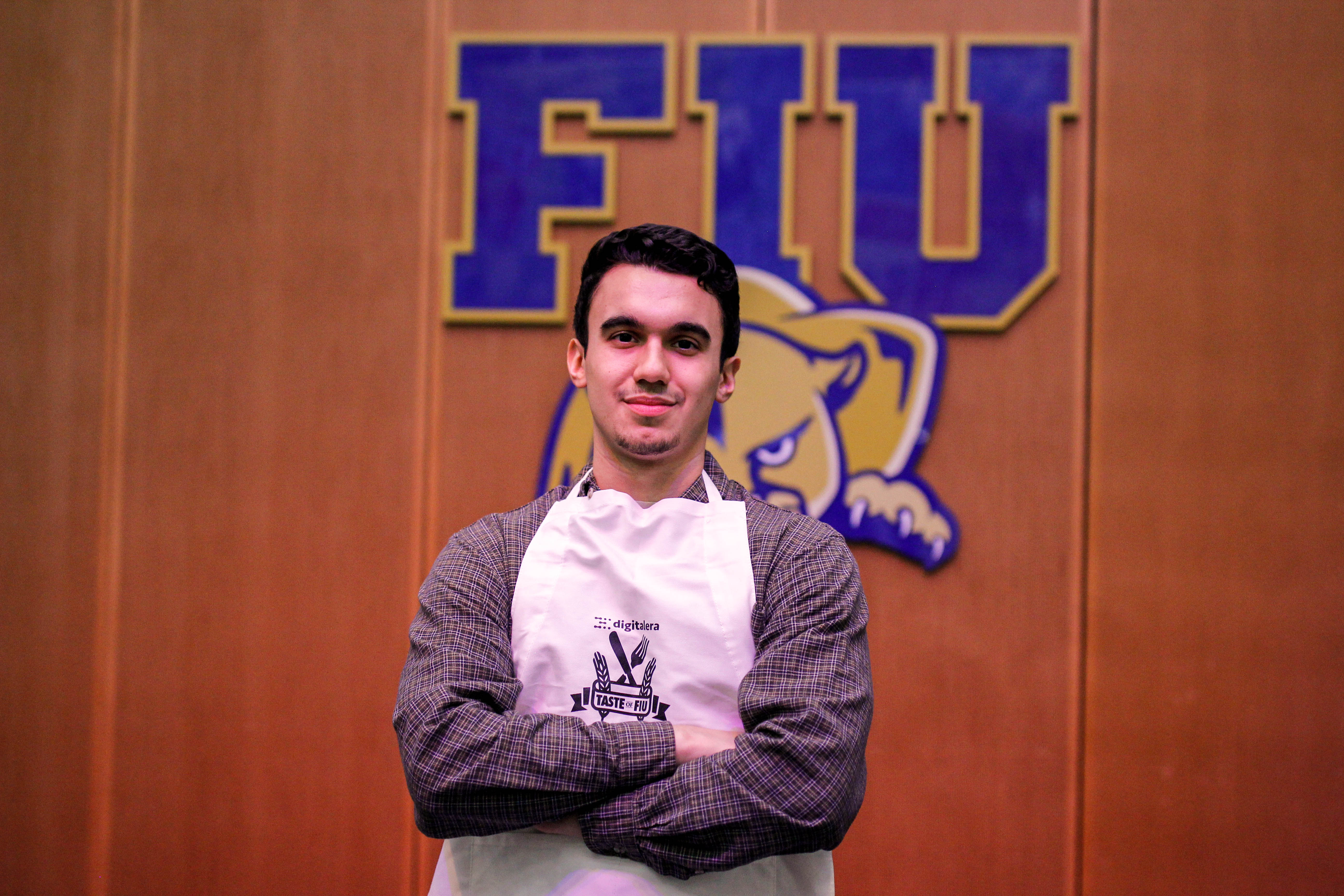 Ethan Arriaga is an aspiring chef and does a lot of cooking at home. As a contestant, he hopes to give back to the community and get exposure in the cooking world. 
FIU News: Do you have a cooking idol?
ETHAN: Anthony Bourdain. His ability to connect with others was inspiring. Hopefully one day I'll run my own kitchen, continue traveling the world and share it with others just like he did.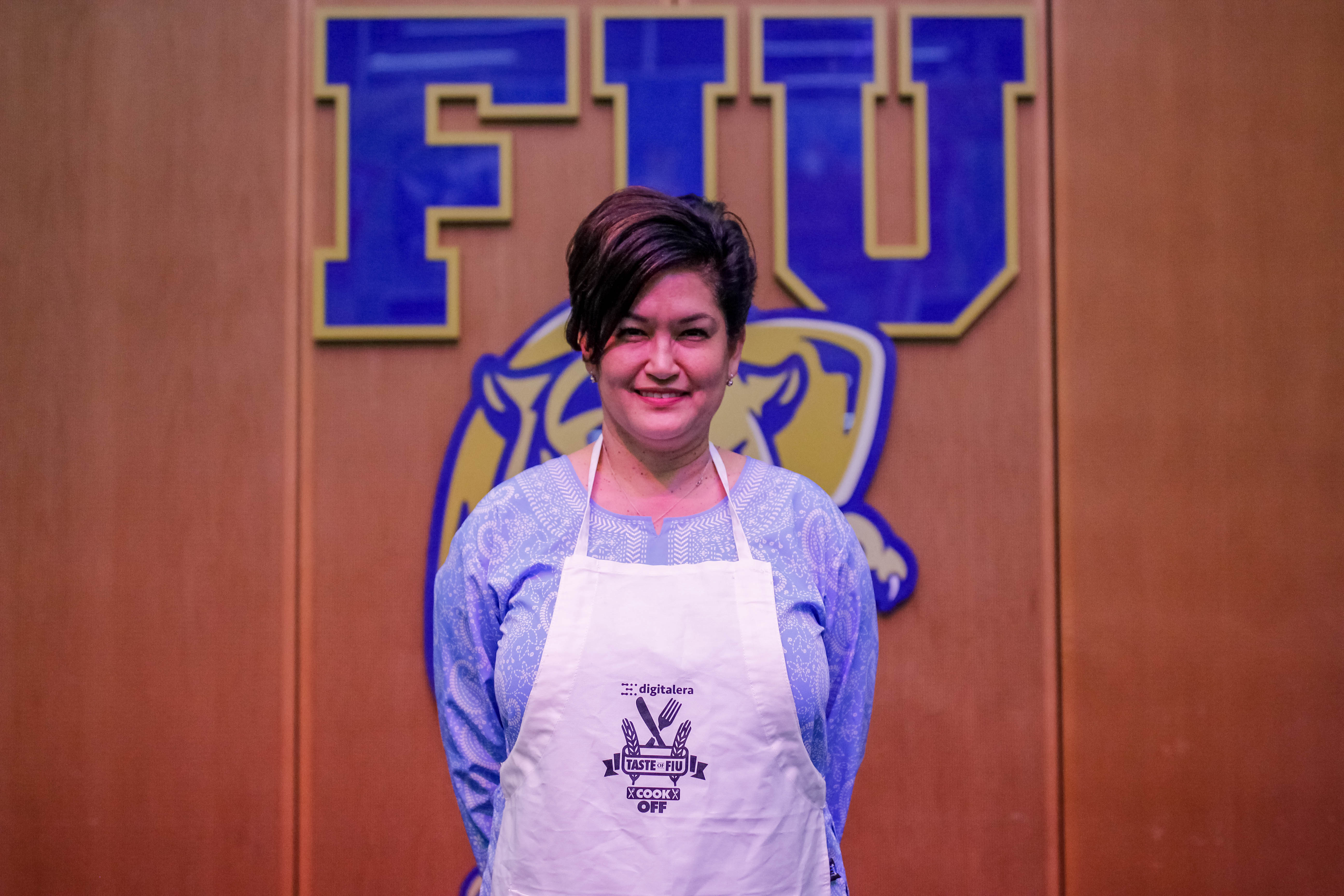 Christina Jardim is FIU's director of budget. She reads cookbooks and follows food blogs.
FIU: What is your favorite South Florida restaurant?
CHRISTINA: Pubbelly Sushi. Pubbelly's tuna pizza has something for everyone. Ahi tuna sliced gossamer thin, perfumed with truffle oil and adorned with micro greens on a crispy flour tortilla and dusted with salt and black pepper. So simple, yet it hits all the right notes. It's got texture, taste and an exotic personality. What's not to like?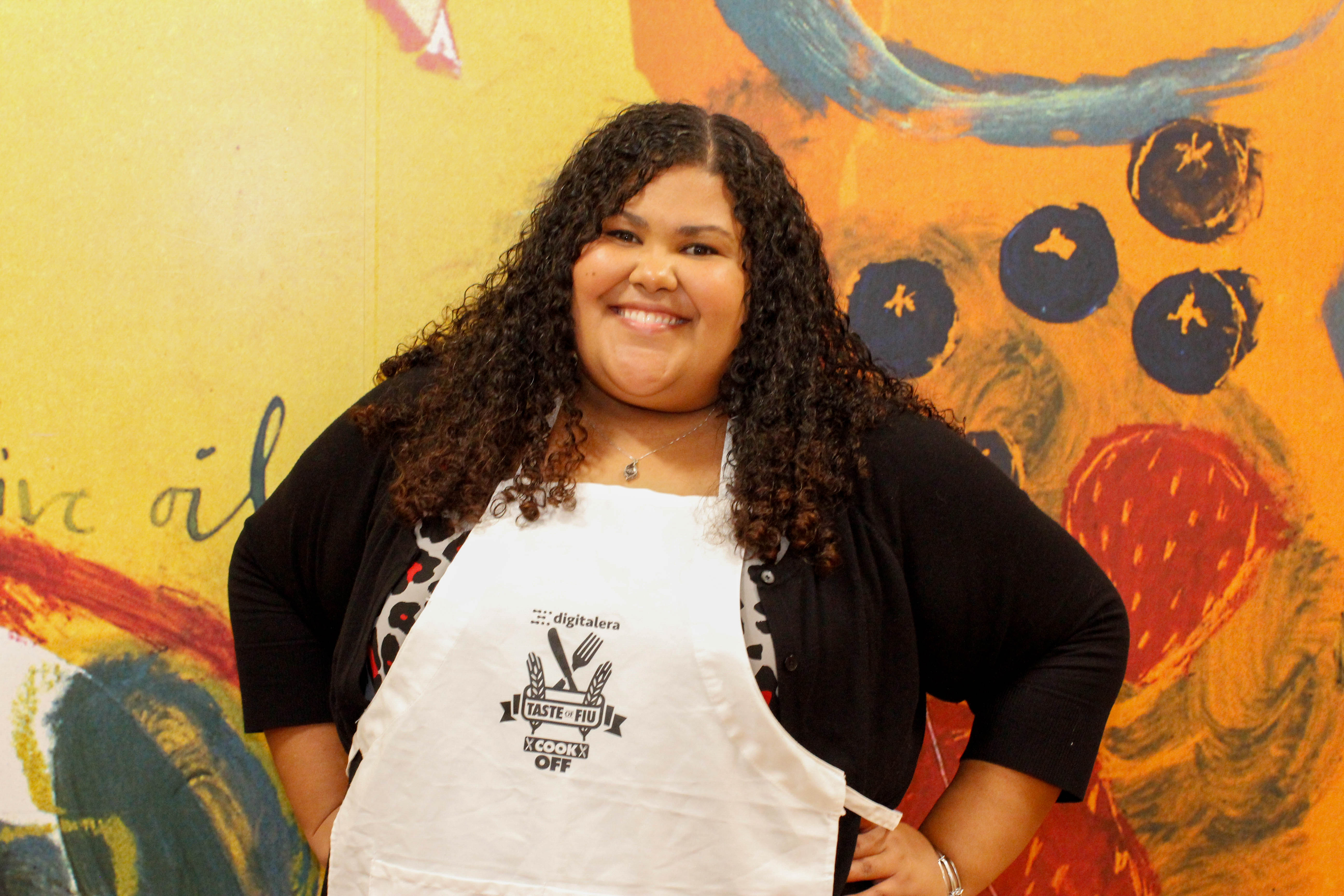 Stephanie Miller has worked in Campus Life for the last three years as the assistant director for Programming. In her spare time she enjoys cooking at home and a good happy-hour with coworkers and friends.
FIU: If you could be on any cooking show on TV, what show would you like to be featured in?
STEPHANIE: I would love to be on Master Chef! It's amazing how the home cooks become these developed chefs!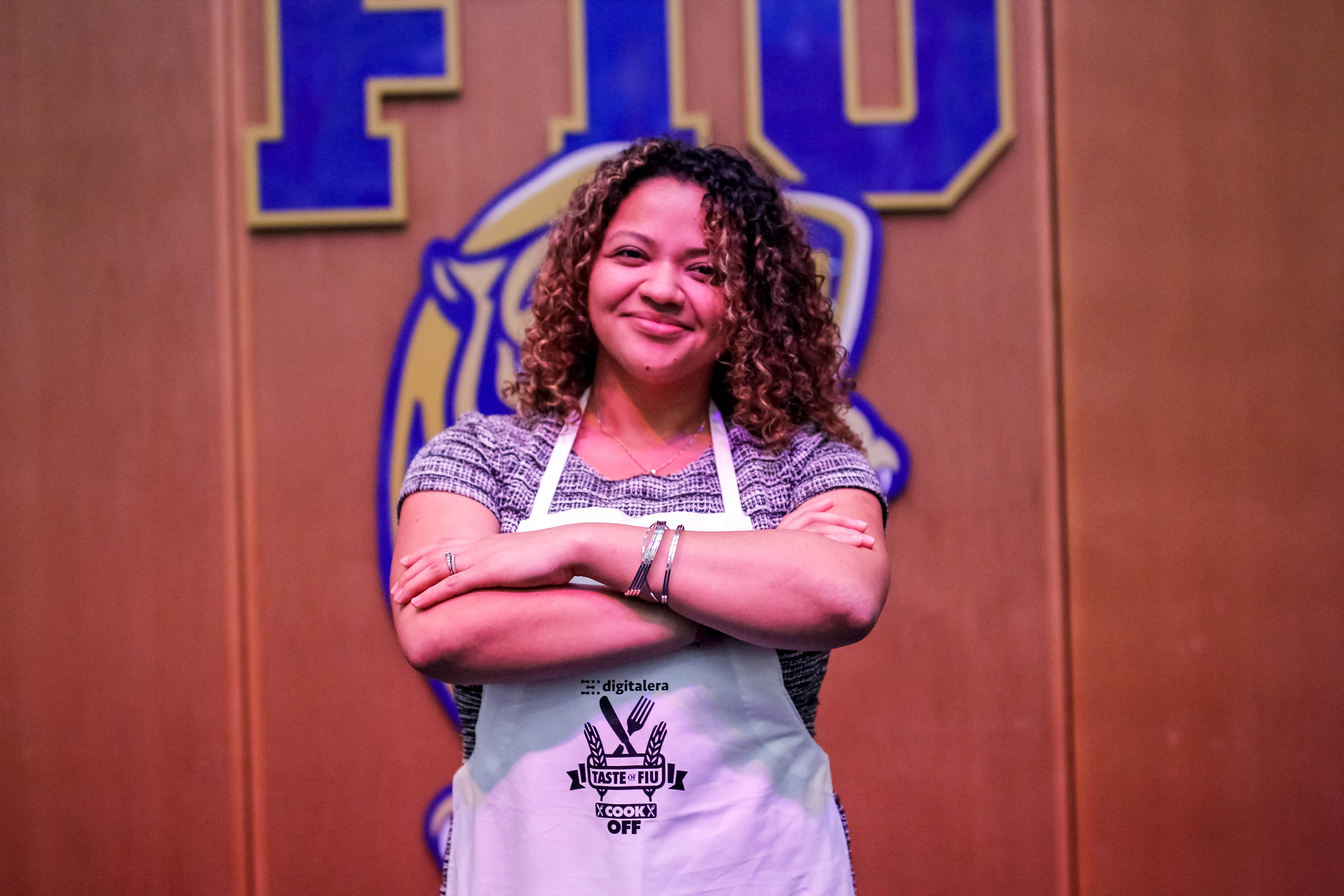 Merary Nieves holds a bachelor's in business administration Management from FIU. She held the position of Marketing Coordinator at Women of Tomorrow and joined FIU as an Administrative Assistant for The Humanities Edge Project in 2018. Currently, Merary is the Special Event Manger for the Central Reservations Office.
FIU: How have you been preparing for this competition?
MERARY: I've I have been watching Chopped and practicing with my husband.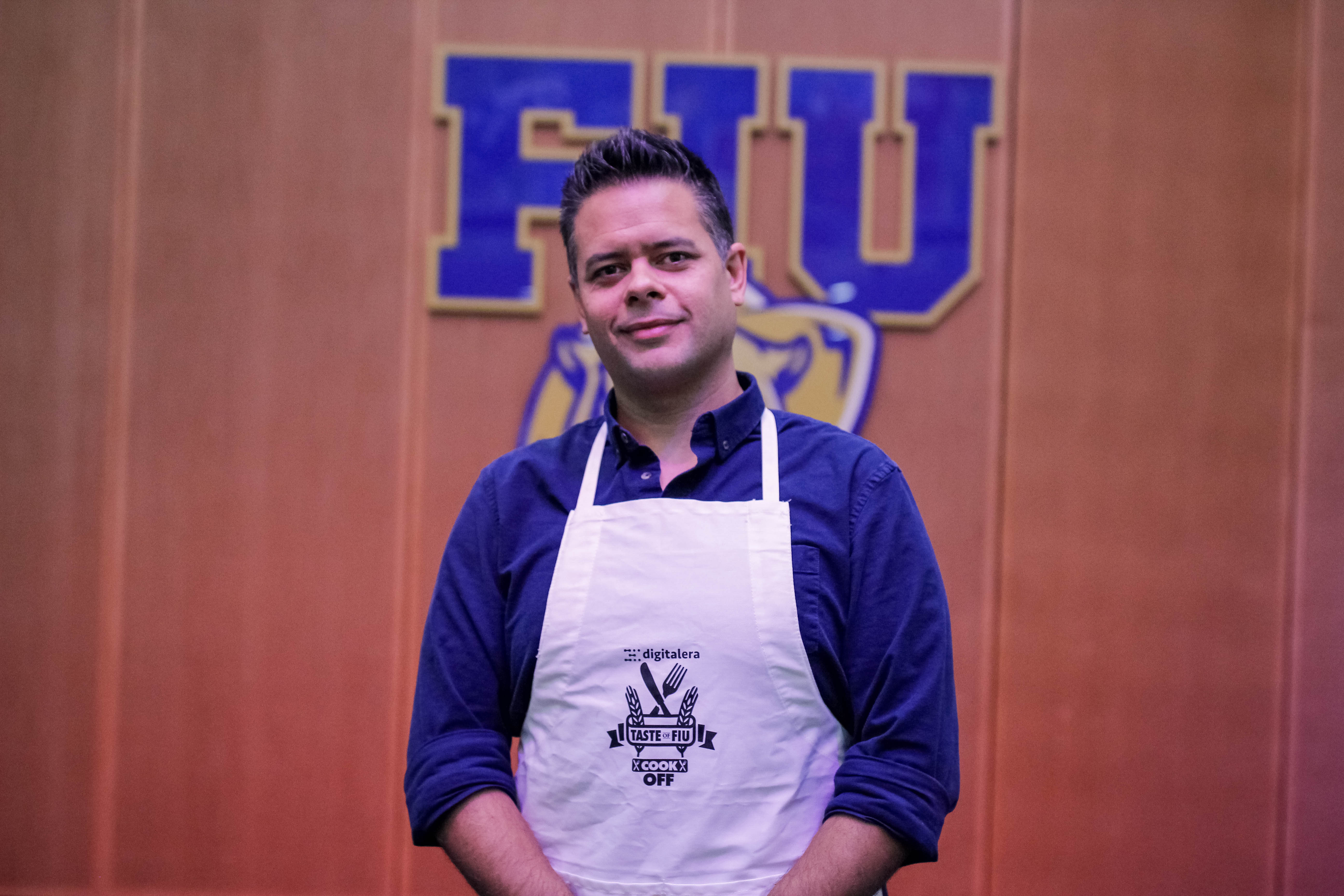 Carlos Perez is a student in the MBA Flex at the Brickell campus. He has worked in international education for 12 years. He's had the opportunity to travel extensively and experience different cultures and culinary arts. He started cooking when he migrated from Venezuela to the U.S. five years ago. At first cooking served as way to relax but it soon became his passion. 
FIU: Tell us a fun fact about yourself.
CARLOS: I love fancy restaurants and cooking fancy meals, but I love eating vanilla sundaes with fries.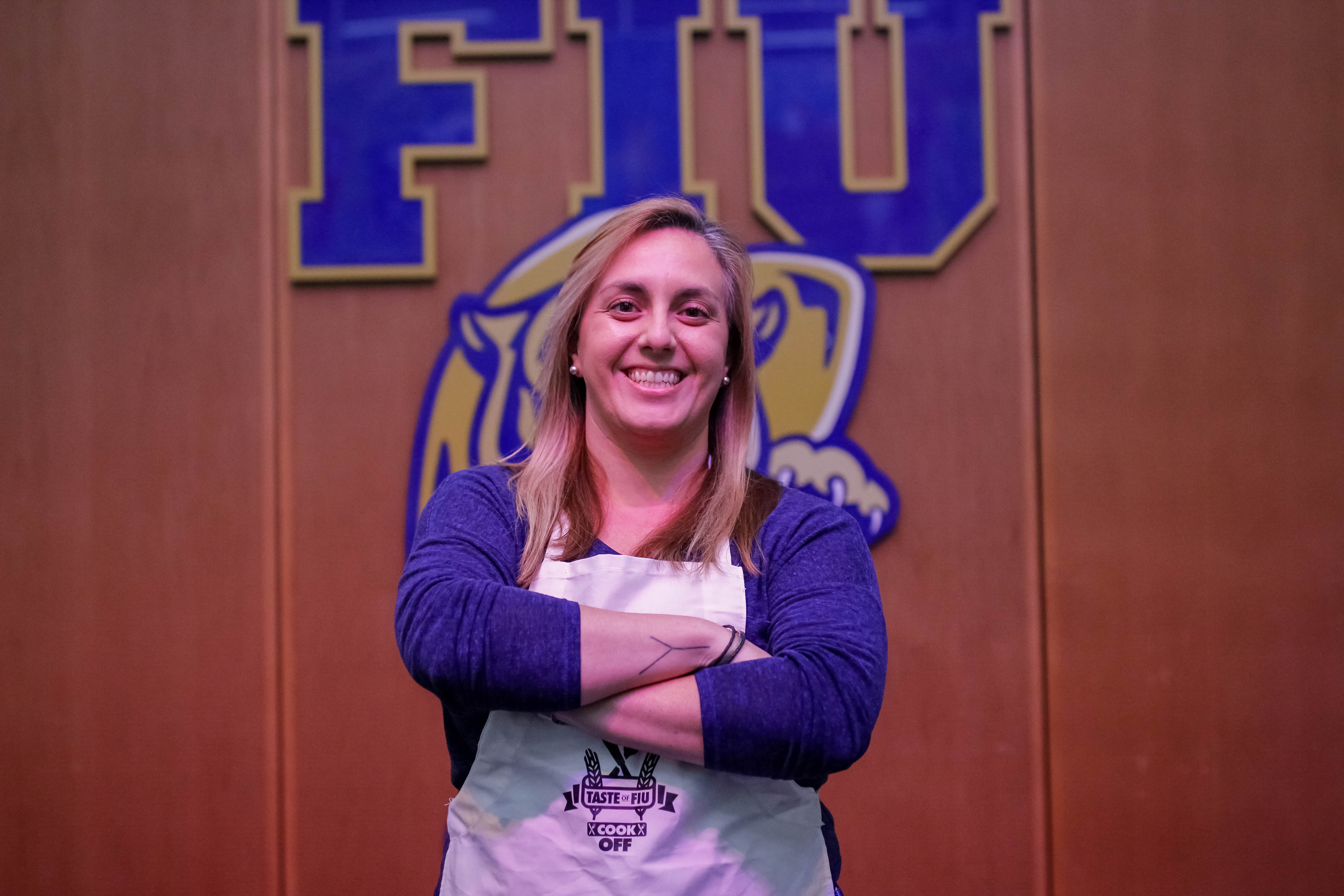 Barbara Pita works at the FIU Registrar's office under the Office of Class Management. This is her second time competing in Taste of FIU. She enjoys cooking for family and friends and tends to make enough food to feed an army. 
FIU: Having participated in Taste of FIU in 2017, do you have any advice for other contestants who will be doing this for the first time?
BARBARA: My advice to first time contestants is to just have fun. At the end of the day, we are all competing for a great cause and the most important thing is to just have fun with it win or lose. Winning is definitely a plus though.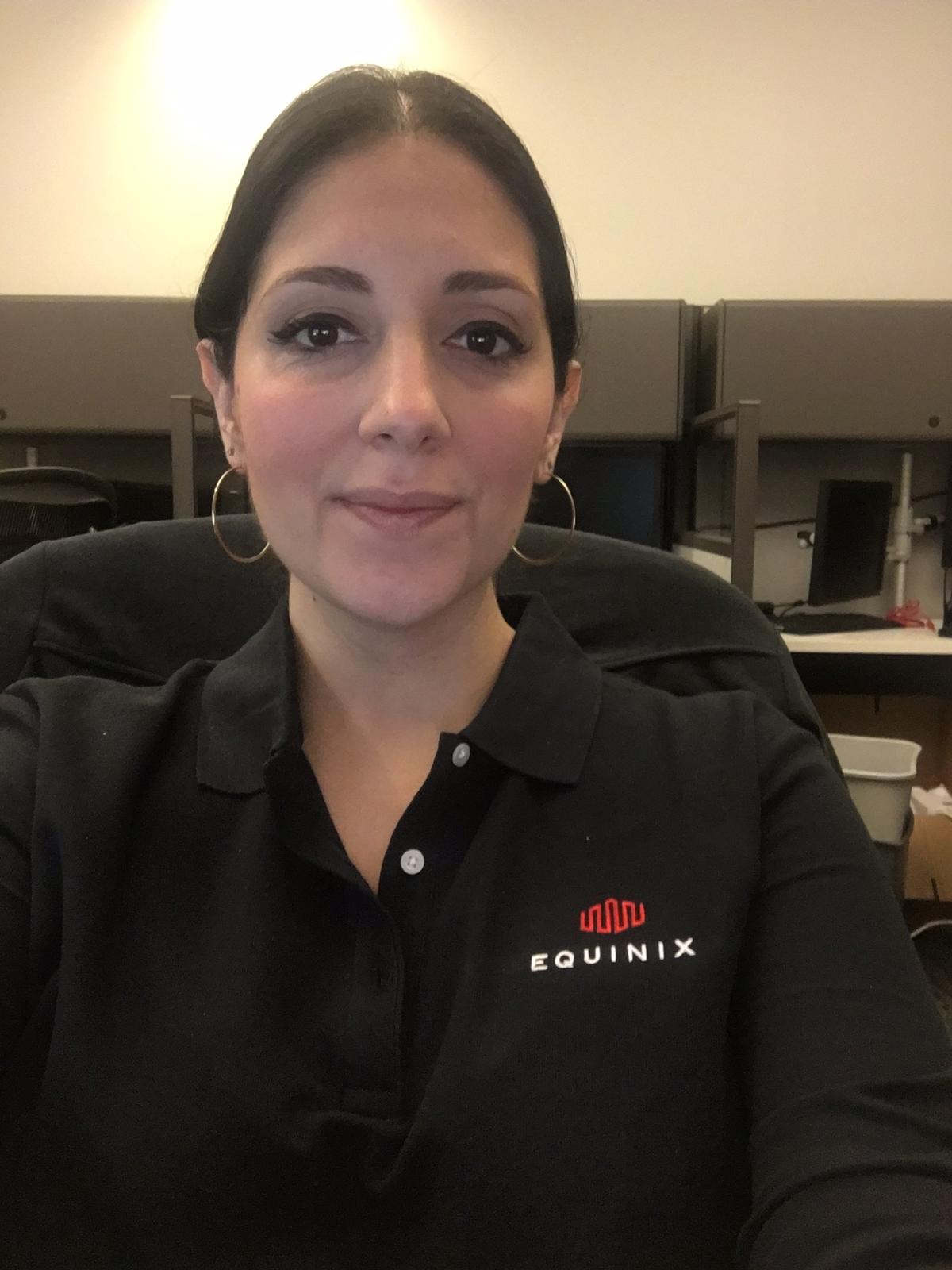 Jackie Cuesta is a full time Program/Project Manager, mother of twins, happy wife, and FIU Alpha Omicron Pi Alumna. 
Each contestant of the Taste of FIU has a minimum fundraising goal of $500 to benefit United Way of Miami-Dade. To support your favorite chef and help them earn the title of Top Fundraiser, donate to their fundraising goal here.