Zerlina Maxwell inspires at the Women Who Lead Conference
April 22, 2019 at 12:00am
---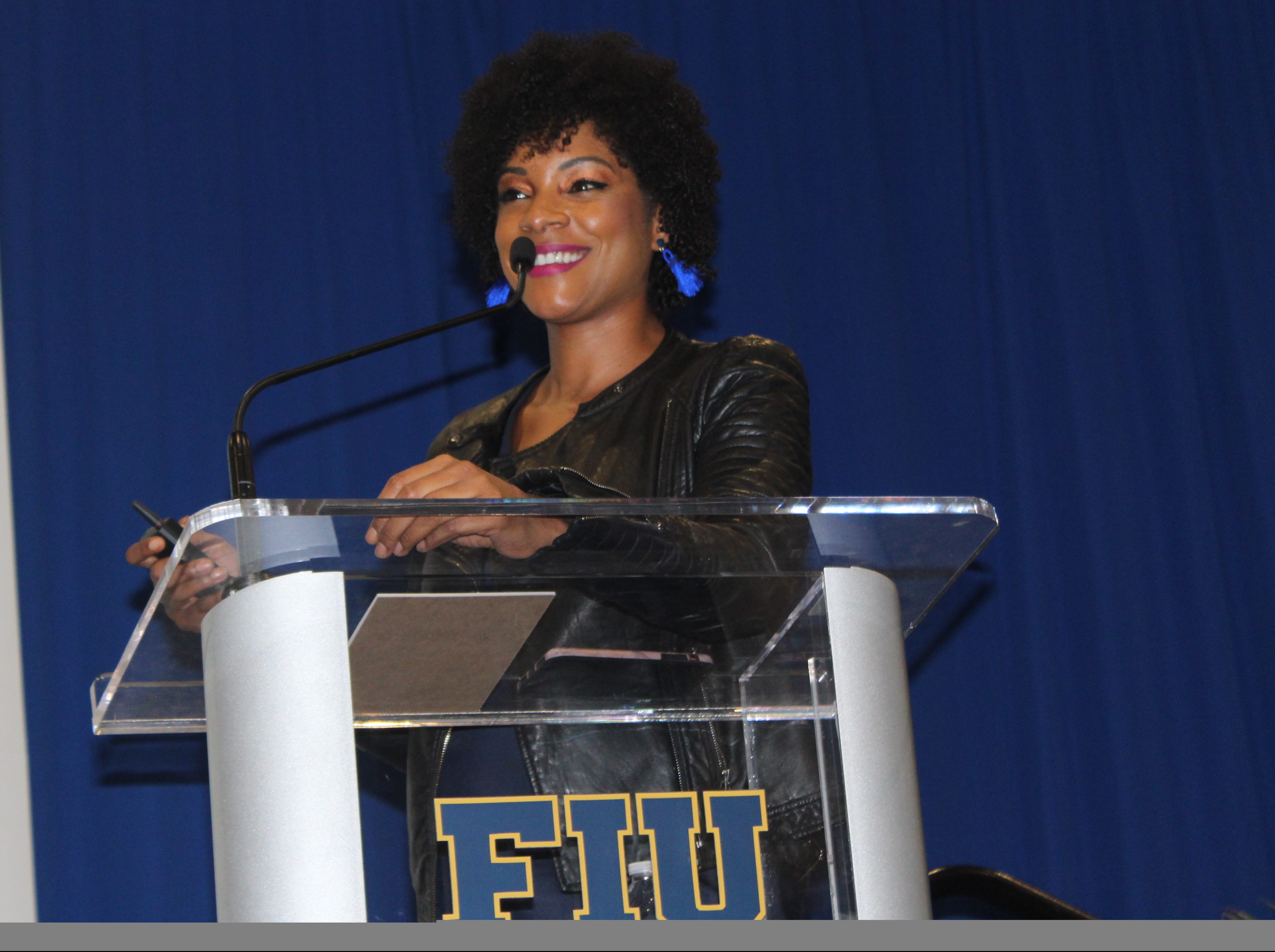 Director of Progressive Programming at Sirius XM and political analyst at MSNBC Zerlina Maxwell spoke a message of hope, perseverance and gratitude in her keynote speech at the 13th annual Women Who Lead Conference on March 27 at Biscayne Bay Campus.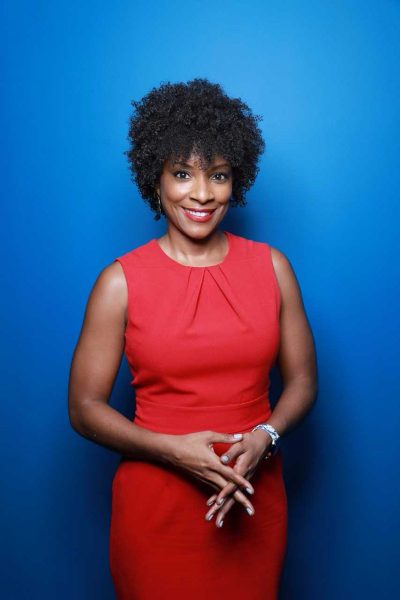 Maxwell shared with the audience of mostly students how she uses social media and strategic planning to achieve her goals as well as how she takes care of herself in the process.
Maxwell was one of five journalists invited to accompany President Barack Obama on Air Force One to Selma, Alabama, for the 50th anniversary of "Bloody Sunday." On March 7, 1965, African-Americans seeking voting rights launched a march across the Edmund Pettus bridge en route to Montgomery but were attacked by police; the violent episode became known as "Bloody Sunday." The presidential invitation to reflect on that day is just one in a list of accomplishments Maxwell has to her name. 
"No I did not write down, 'I would like to go on Air Force One to go to Selma,'" said Maxwell at the BBC event. "That was not the goal… that's just something that came about because I had been very intentional about the direction I wanted to go in and the relationships that I was gonna use social media to help build along the way.
"Sure I was lucky and fortunate but also I was intentional so I did not end up there by accident," she added.
Recounting one of her dad's most used quotes, "Pick a job that doesn't feel like work", Maxwell explained her path in becoming a political commentator and prominent Twitter voice. While working at a law firm full-time and attending Rutgers Law School at night, she would be blogging and tweeting about politics when her boss wasn't around.
Twitter became one of Maxwell's tools in advancing her career.
"It was a conscious effort. It wasn't an accident. I made a strategic choice that I'm gonna [sic] follow these specific people. I would pick maybe 10 people that I really admired and looked up to in the field of journalism and writing and I followed all their followers and some of them followed me back and that's how I gained more followers but also gained more influential followers," Maxwell said in a New York Times video published in 2012 titled "Zerlina Maxwell: Breaking Through."
After field organizing for Obama in 2008, Maxwell wanted to stay engaged politically and achieved it through blogging and tweeting.
"Is this work you would be doing even though you're supposed to be doing other work? 'Cause that's a sign that maybe this is the job that you should be doing," she said.
She made it clear that she does not have all of the answers, and that her methods in achieving her goals are all a mix of borrowed ideas, while citing her parents as sources of wisdom.
"There's no one book to read. There's no one answer," Maxwell said.
She recommended a few of her favorite books that she considers influential. The list includes:
"Push" by Chalene Johnson

"Eat that frog!" by Brian Tracy

"Strategize to WIN" by Carla Harris

"How to Win Friends and Influence People" by Dale Carnegie

"Women Don't Ask" by Linda Babcock and Sara Laschever

"The Four Agreements" by Don Miguel Ruiz.
Maxwell added to take advantage of "influencer culture" on social media in personal development. "Influencer culture is good in some ways. We're also trying to tailor that to what makes us happy personally." 
She drove home that while following accounts on social media for personal development can be helpful, everyone is unique and should be seeking multiple sources of inspiration.
Another concept Maxwell emphasized was the value in self-care. She recommended meditation, yoga, therapy, writing in a gratitude journal, looking at pets on the internet (#PetTwitter) and engaging in physical exercise you actually find enjoyable.
She also stressed the benefit of therapy. "Therapy gives me the tools to cope with all of the obstacles that may come up while you're living a life," Maxwell said.
Her plan for saving the world, she said, would be "mandatory voting and therapy."