2020 salute to women in FIU history
It's Women's History Month, and FIU has plenty of remarkable females to credit for its success.
---
The individuals featured here join an impressive list of trailblazers who embraced great challenges, led by example and established legacies that still impact us today.
Ozzie Ritchey rose to the position of assistant vice president for Student Affairs on an incredible personal drive. It began when the employed cosmetologist and then-mother of eight (she would go on to have a ninth child) decided that pursuing higher education would set a good example for her brood. So she earned a bachelor's degree locally and in 1974 took a job as an admissions counselor at FIU. Three years later she earned a master's in education administration and became an alumna.
Over more than two decades, Ritchey filled roles that had her directly supporting the dreams of young people, especially black students who often represented the first in their families to attend college. She held orientation sessions in her Miami Gardens home to inform them and their parents about available services and resources, among them scholarships that she herself initiated and administered. (An endowment named in her honor continues to generate awards annually.) In a precursor to the food pantries the university stocks on campus today and the emergency funds it reserves to help those experiencing unexpected hardships, Ritchey back then fed students who were short on meal money and successfully reached out to top administrators when a student needed extra financial help. Perhaps most importantly, Ritchey listened to students' stories, quelled their fears and built their confidence. Dwayne Bryant '93, for one, relied on his "college mother" to see him through. The Orlando native recalls the love Ritchey showed him as he struggled with occasional bouts of self-doubt. "She somehow knew the right words to 100 percent calm me down," says the author and motivational speaker, who visits with the lady whenever in town. "She would just smile and say, 'I know you can do it.'"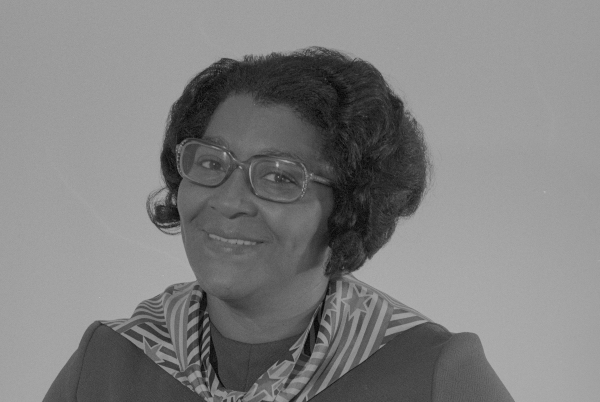 Lesley Northup is an ordained Episcopal priest who arrived at FIU from the University of Maryland in 1993 to teach courses in religious studies, a subject in which she eventually helped establish a graduate program. But serving as dean of the Honors College, which she did for more than a decade, remains by far the accomplishment of which she is most proud. "Honors gave me a chance to just experiment," she says, "to manage a relatively fixed budget and to figure out how to do fun things with it. It gave me and the people who worked with me a chance to bring our most creative ideas to the front and give them a try." 
And, boy, did they ever. Under Northup's direction, the Honors College started many of the initiatives that the larger university has since embraced, among them an emphasis on internships; formal instruction in entrepreneurship; a focus on service learning and a mutually productive relationship with the neighboring city of Sweetwater; in-depth study aboard trips; and an accent on campus involvement. Other innovations included a curriculum infused with the arts; a pre-med pipeline program; and online Honors courses. The result: a growing reputation that saw enrollment in the interdisciplinary college grow exponentially. "We were really integrally involved with the university's goals and needs," Northup says of how Honors both attracted and helped retain some of the institution's brightest students. Beyond numbers, however, she recalls how her team created a close-knit community based on quality interactions. "We got to know our students and they got to know us," she says proudly of the personal touch that defined her approach. "I honestly believe we are one of the best honors programs in the country."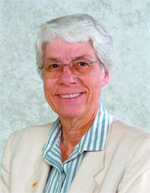 Isis Carbajal arrived in Miami from Cuba as a high school graduate who knew not a word of English. Some 40 years later, the FIU lawyer was a go-to when President Mark B. Rosenberg had legal questions: 1-800-CALL-ISIS, he joked of the confidence in which he held her advice. And no wonder: The lady followed a combined 16 years of service to the U.S. Department of Education and the University of Florida with more than 20 years as senior counsel at FIU before retiring in 2018 as the longest-serving university attorney in Florida's State University System. 
Carbajal cites fairness and a respect for others among the long-engrained virtues that guided her to success, which culminated in her receiving the distinguished service award from the National Association of College and University Attorneys. A co-founder of FIU's legal office, she would handle a wide array of issues over the years, among them those related to employment, academic matters, intellectual property rights and more. The breadth and depth of her expertise led to what she considers one of her greatest and most impactful accomplishments at FIU: developing a workshop to equip every department chair with the tools to address legal issues they regularly encounter, such as the Family Educational Rights and Privacy Act (FERPA), laws surrounding discrimination and the collective bargaining agreements that regulate faculty compensation. Coming out of retirement just months after leaving FIU in 2018, Carbajal consults on higher education compliance matters for a local firm and teaches a course at the FIU College of Law. A high school educator before she earned a J.D. from the University of Pennsylvania, Carbajal finds satisfaction in working with aspiring attorneys. "I just find it very energizing to see the students and what they're learning and help them discover new horizons and maximize their potential in the legal field."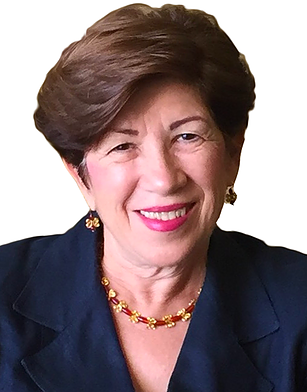 Susan Himburg arrived in 1973 to work as a dietetics instructor and has yet to leave FIU. While she did retire for a month in 2008, she returned to the fold to continue a history of meeting needs wherever they arose. For example, the newly hired dietitian quickly recognized the value of going on for a graduate degree to provide the best education possible to those whom she taught. So searned a Ph.D. from UM and in 1979 became the director of FIU's clinical program in dietetics and nutrition. During that 20-year stint she also served as department chair, rolled out FIU's own doctoral program and thoughtfully mentored aspiring professionals, among them minority students whom she guided to success and for which she garnered FIU's service award for promoting affirmative action. ("I still hear from them on Mother's Day," she says of alumni who remember the personal attention she bestowed.)
That same work with students received recognition from the dietetics industry association, for which she also participated as a leader. The latter had her travelling around the country to evaluate dietetics and nutrition education programs as part of accreditation procedures. And that experience set her up perfectly to take on her current role: associate vice president for Academic Planning & Accountability. Himburg has twice spearheaded FIU's push for reaffirmation of its accreditation through the Southern Association of Colleges and Schools (SACS) Commission on Colleges, laboring with colleagues through intensive self-studies to identify areas for improvement and wading through seemingly endless data to understand if goals for student outcomes were being met. Now, as the university once again undergoes the complicated, critically important process, she is lending wisdom and insight to ensure another positive result. All of it, she says, is a labor of love in support of a place that gave her a career and so much more. "You can't pay someone for the time and dedication it takes to do SACS," she explains. "I do this and put my heart and soul into this because of my loyalty to FIU."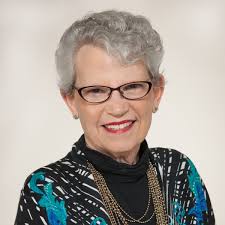 Consuelo "Connie" B. Boronat is remembered at FIU as much for her kindness and upbeat personality as for her brilliance. Those who knew the data analyst best say she never once uttered a negative word—even in the face of a 20-year battle with breast cancer. A South Florida native who grew up just blocks from FIU, she earned a full ride to Yale and then went on for a Ph.D. at the University of Illinois. Hired by FIU in 2005, she started as a coordinator for research programs and moved into various positions before serving as a director in the Office of Analysis and Information Management. In the latter role, she worked with a team focused on helping FIU meet newly established metrics for Florida's public universities by interpreting statistics to crack the code on why students drop out. One of her findings: Those who fail algebra—a gateway course that correlates with students' future success—had a higher than average chance of leaving without degrees. Boronat's suggestions for smaller classes and instruction by fulltime faculty ultimately led to exponential improvement in passing rates.
"Her work helped to inform and shape many of the university's student initiatives," says Associate Vice President Hiselgis Perez, Boronat's former boss, who remembers a committed and passionate colleague who left a lasting impression on all who worked with her. Adds former university administrator Barbara Bader of her close friend, whom she recalls as both intellectual and incredibly humble, "She was extraordinary in so many ways."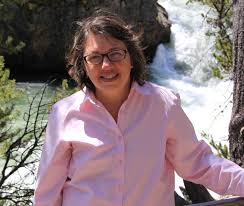 Know of another FIU legend who deserves a shout-out? Mention her in a comment below. (But first check out a

 

list of those we've featured

 

in the past.)