Fifteen years ago, Art + Art History alumnae Jessica Gispert '07 and Crystal Pearl Molinary '06 worked with incarcerated teenage girls from the outreach program Women on the Rise! Together they created pieces that envisioned what their lives would be like outside of prison.
Their work is now featured in "Marking Time: Art In The Age of Mass Incarceration," an exhibition—organized by Nicole R. Fleetwood—on display at the Museum of Modern Art (MoMA) PS1 in Queens, New York. 
CARTA recently spoke with Gispert to learn more about the exhibition and her experience.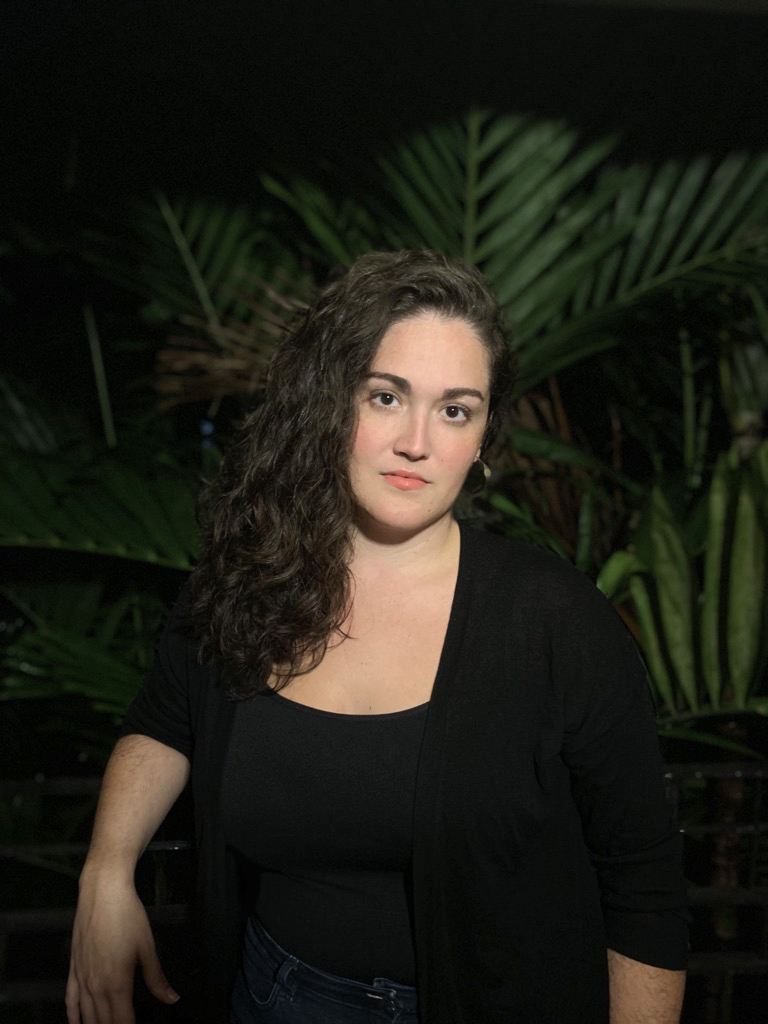 What path did you take to attain your current career as an artist?
My path as an artist actually started in FIU's Photography Labs at MMC! It was a very open and creative space, where students could explore the medium freely. I was supported by teachers but had the ability to work independently in order to discover my artistic language. This was a very fruitful environment for me creatively and led me to develop an artistic collaborative toward the end of my studies called GisMo alongside another FIU alumni, Crystal Pearl Molinary. With GisMo, we explored tropes and gender roles within Latin-American subcultures through performance, photography and video.

My time at FIU encouraged me to continue my career as a visual artist, so I went on to receive my Master's in Fine Art from New York University Steinhardt in 2012. Soon after, I moved to Germany to work as a visiting lecturer at the Art Academy of Mainz and continued exhibiting my artwork throughout Europe, most notably at institutions like Museum Abteiberg in Mönchengladbach, Dortmunder Kunstverein and Bonner Kunstverein. I currently live between Miami and Cologne, where I am completing a postgraduate fellowship at the Academy of Media Arts Cologne.
What has been the coolest thing about having your work featured at the MoMA?
It's been a humbling experience being part of Nicole R. Fleetwood's exhibition, "Marking Time." This exhibition tells the stories of individuals and how they've used art to fight an apparatus, which deprives, distorts and disenfranchises. The work selected for the exhibition is a GisMo piece, which came about from a collaboration with the outreach program, "Women on the Rise!," created by Jillian Hernandez— an FIU alumna as well. This project let us work closely with incarcerated teenage girls and resulted in a series of performative photographs exploring those girl's dreams.
What was it like working with these young girls who were incarcerated?
It was an eye-opening experience. We learned that the majority of these girls were incarcerated due to faults in the system, neglect and simply being at the wrong place at the wrong time. Our visits provided some refuge from their day-to-day penitence, giving them a break in which to explore their imagination.

Since the nature of GisMo's work was performative, we decided to create blank paper dolls resembling us and asked the girls to imagine and design what they'd be doing if they weren't there at that moment in time. They immediately left that cell space and dreamed big; they set us off to recreate experiences from their imagination. We later returned to the detention center and made a scrapbook with the girls to place all of the photos we took recreating their fantasies.
How did you feel when it was announced that GisMo's work would be a part of the exhibition?
I was absolutely thrilled and surprised! It was incredible to know that the work I made nearly 15 years ago as a fresh FIU graduate would still be relevant today. I'm truly honored.
What made you decide to get involved in outreach and programs such as Women on the Rise!? Why is this so important to you?
I was drawn to this program as a young artist because I wanted to learn more about feminism and empowerment. Women on the Rise! was an introduction to learning about the injustices of systematic racism and how it affects gender roles within our communities. Teaching teenage girls about women artists who use their creativity to talk about the injustices they've experienced helps show them that art is a legitimate tool for asserting their voice.
How does your work connect back to your time at FIU? Were there any classes or professors that influenced where you are today?
Every single professor I worked with at FIU's Art and Art History Department had a deep impact on my artistic growth. It was in their classes that I learned about artists, theories and techniques that still influence my practice as an artist. The professors fostered an environment for students to engage in making contemporary art and that absolutely aided me as an artist participating in the art world today.
I'd like to give a big thank you to professors Bill Maguire, Manolo Torres, Donna Torres, Peggy Nolan, Carol Damien, Jacek Kolasinski, Pip Brandt, R.F. Buckley, Clive King, Bill Burke, the late Juan Martinez, and all the others at FIU who encouraged my start as a visual artist.
What advice do you have for students interested in the visual arts and involving themselves in outreach through art?
I would encourage art students to get involved in outreach through art because it can help inspire marginalized groups, help them engage in critical dialogues about identity and culture. Art can be a tool for empowering people, boosting self-esteem and developing critical thinking. As a young artist, my work with outreach allowed me to learn about the systemic injustices women of color go through and the importance of expressing your social and political voice.
---
Marketing Time will run through April 4, 2021. 
In addition to this exhibition, Gispert has earned many awards and honors throughout her career, including several grants for teaching and artwork across Europe. Learn more about her work.