ChutneyMex: Hospitality students' new restaurant concept wins top prize
Could this idea end the fight over what's for dinner tonight?
November 24, 2020 at 1:45pm
---
If you've ever had a fight with your friends or family about where to eat, well don't worry, some innovative students have your back with a brand new restaurant concept—ChutneyMex, a fusion of Indian and Mexican food. 
A team of four Chaplin School of Hospitality & Tourism Management students took home first prize recently in the Redesign the Restaurant of the Future competition during Restaurant Finance Week. Their concept may be the first of its kind Indian-Mexican fusion restaurant.
The judges said that Neeti Ayare, Jean Carlos Baltodano, Tameria Benjamin and Edward Del Portillo made their mouths water and made them hungry when presenting their unique concept. Led by Chaplin professor and team adviser John Noble Masi, the students spent countless months and hours developing their idea.
"We're super excited that we won and this was a great opportunity given to us by the college, professor Masi, and our dean, Michael Cheng—who gave us all the support to compete on this platform. We are really, really on cloud nine," said Neeti Ayare, who is getting her master's in hospitality management and expects to graduate in 2021.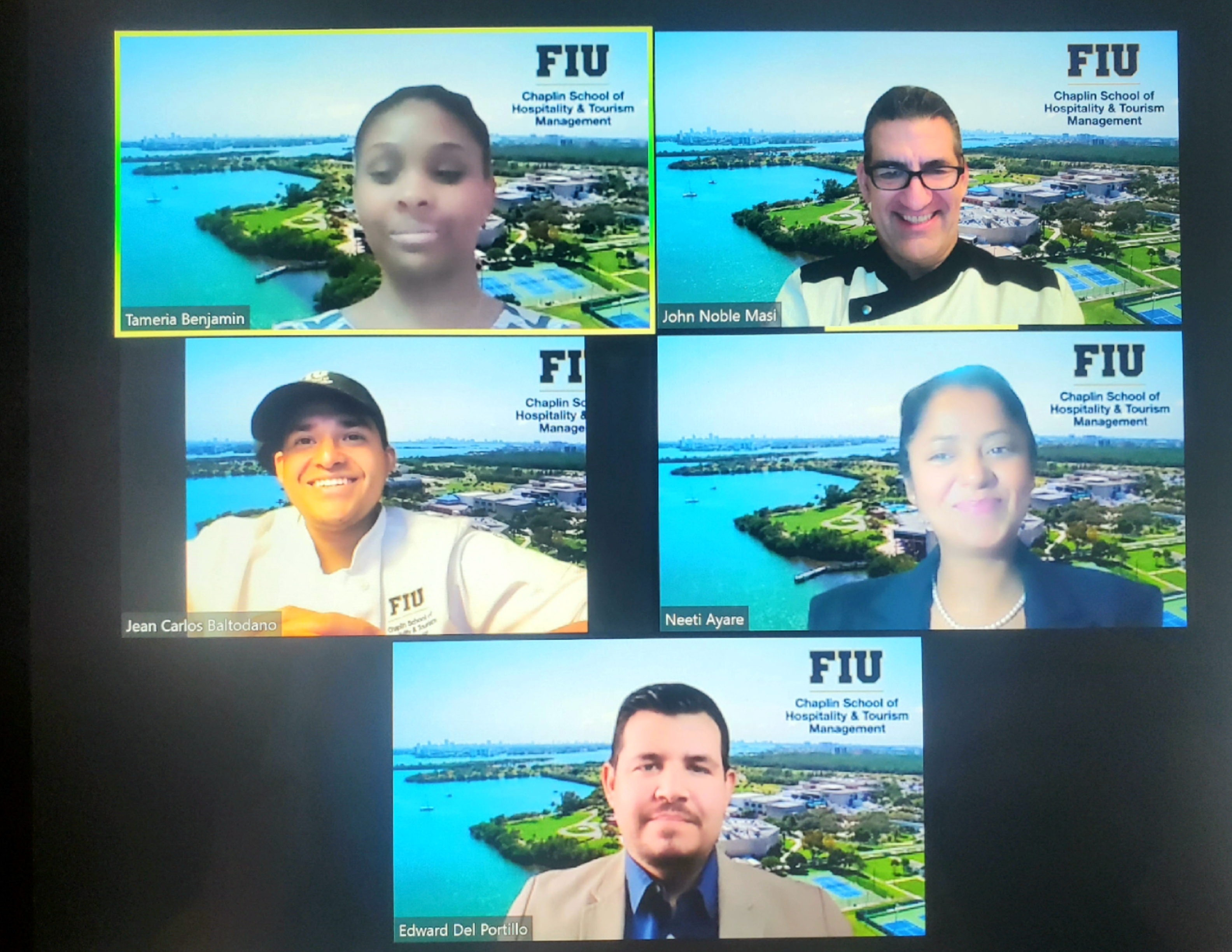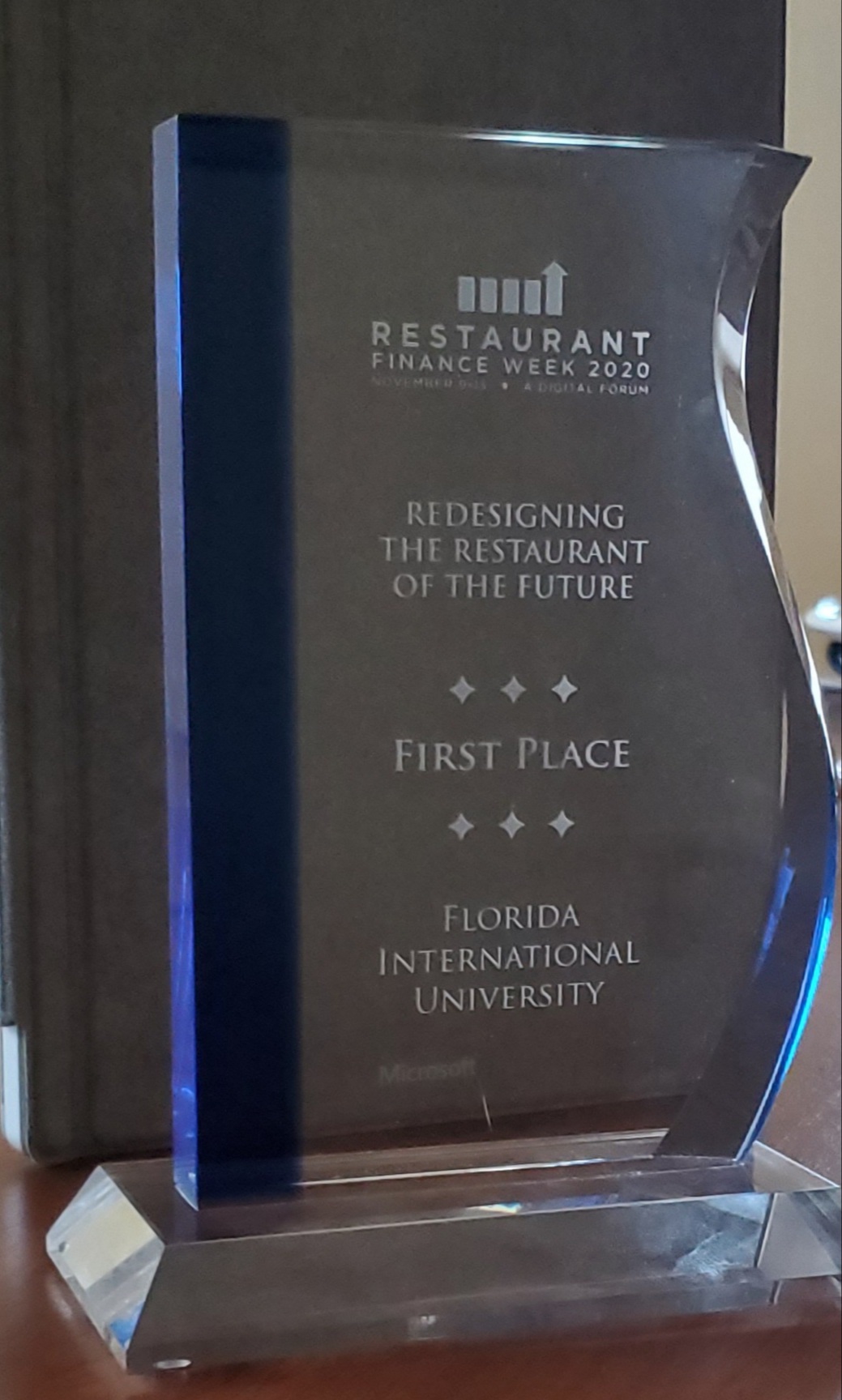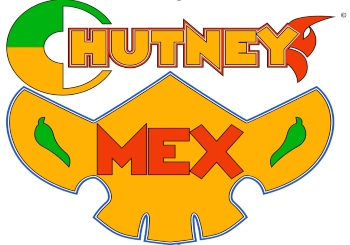 The team held numerous planning sessions via Zoom to come up with the unique concept. From testing real recipes using unique spices, to creating a menu, to running the financials, to developing a solid business plan, a marketing plan and even designing a logo, the students thought of it all.
They even chose the location of their first restaurant—Dallas, Texas—which would serve the area's large Indian and Hispanic population.
The team brainstormed and surveyed more than 125 students and faculty and eventually moved forward with the fast-casual Indian Mexican fusion concept they branded ChutneyMex. The group's 10-minute, 40-plus slide presentation was highlighted by a video showing the concept and providing a virtual tour of the concept design. The group felt so confident in the concept, they registered the brand name and built a staging website.
"The team worked really hard with everyone tackling a different aspect of the presentation," Ayare said.
The competition was tough. The students competed against Michigan State University's The Greenhouse concept, University of Texas Rio Grande Valley's mobile app called Pronto, intended for users to experience the world from their kitchen and the University of Nevada Las Vegas' team's The Way To Go, a fast-casual breakfast restaurant where customers can choose a burrito or a bowl to go.
"WOW!!!! You all did so great! It was fun to see your concepts. The judges were beside themselves with interest in your concepts!!! And they really enjoyed the experience," said Gayle Strawn, conference director at Franchise Times and Restaurant Finance Monitor, presenters of Restaurant Finance Week.
In addition to bragging rights, the FIU hospitality team members took home the first-place trophy and were exposed to investors, private equity firm owners, investment bankers and finance companies, which were attending The Restaurant Finance & Development Conference, the largest industry event that is exclusively focused on the finance side of the restaurant business.
We'll have to wait and see if this win is just the beginning of America's newest restaurant franchise. Team member Tameria Benjamin predicts ChutneyMex could become public in a decade, once and for all ending the debate: "What are we eating tonight?"