Coronavirus update: FIU releases guidelines for re-population of campuses
---
Dear members of the university community,
After more than two months of learning and working remotely due to the coronavirus pandemic, our FIU is taking important steps to gradually welcome the FIU family back to campus when the time is right. 
We are extending remote work until at least Monday, July 6. Our university remains fully operational. Faculty and students will continue to teach and learn online and remotely through the end of the summer term. While we are preparing to welcome students back in the fall, we are being careful and acknowledging that South Florida is the state's COVID-19 epicenter. What we do know with certainty is that physical distancing, face coverings and other mitigation measures will be part of our new reality. 
Our FIU Campus/Site Repopulating Task Force, made up of university leaders and some of our top medical and public health experts, has been working diligently for weeks to create a preliminary draft plan to transition our Panther family back to our campuses and sites that focuses on the health and well-being of our faculty, staff, students, and visitors. The task force is working with colleagues at ​other State University System institutions, the Board of Governors team and our own Board of Trustees and following local, state and federal guidelines. The plan is still in draft form and must be reviewed by the FIU Board of Trustees (BOT) and the Florida Board of Governors (BOG), which is scheduled to meet on June 23 to hear the plans of the State University System institutions.
We are calling our plan Panthers Protecting Panthers because its success is predicated on the disciplined efforts of every member of the community to protect one another. The protocols are consistent with Centers for Disease Control and Prevention (CDC) guidelines and evidence-based approaches. The preliminary draft plan is a living document, a work in progress that will adapt as circumstances change. Decisions will be made based on guidance from the BOT and BOG, as well other factors including governmental orders and health professionals' advice. We also want feedback from the university community. Please send me your suggestions at Mark.rosenberg@fiu.edu.
FIU's transition to face-to-face work will take place in potentially three phases that will be triggered by a number of conditions, including a 14-day decline in new local cases. We have not yet entered Phase 1. Students would return to campus in Phase 3. Remote options will be considered for any member of the community who self-discloses a vulnerability associated with COVID-19 and does not feel safe returning to campus.
Transition into a full return to pre-COVID-19 conditions will depend upon the development of widespread testing and tracing and the availability of different therapeutic modalities to prevent and/or treat COVID-19. Transition between phases will be determined by guidance and data from the CDC and from state, local, and university health professionals.
At FIU, we are committed to your well-being and will continue to provide you with updates as conditions change and decisions are made. You may also find information on FIU's coronavirus website, which is updated frequently.
Thank you for your cooperation and commitment to our FIU. I am confident that we will continue to move forward together.
Please stay safe!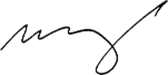 Mark B. Rosenberg