Drop-in series: New course studies the visual arts of the African World
Inspired by Steve Jobs' commencement speech at Stanford University in which he shared how auditing a calligraphy class in college inspired him years later to add diverse fonts to Apple computers, we set out to visit classes around campus that make us think differently about what it means to be educated. This is one in a series of drop-ins.
Last fall, the FIU Art + Art History Department launched a course that examines the continuities between African arts and the arts within an African diaspora.
The undergraduate class—Introduction to the Visual Arts of the African World (ARH 3511)—taught by professor Alvin L. Pondexter, is the first course of its kind to be offered at FIU through the Department of Art + Art History, and it's open to students of all majors.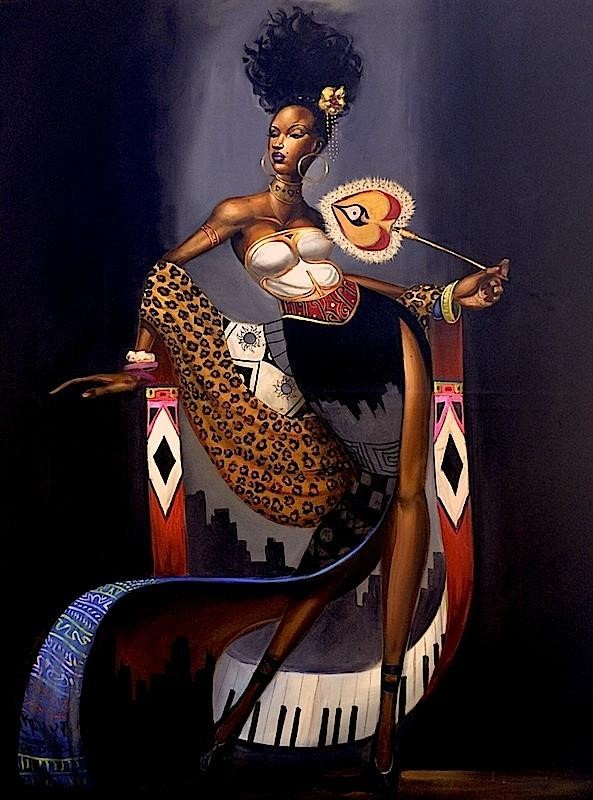 "This class has introduced me to many artists that I didn't know or didn't know I knew," says Charity Brown, a student currently taking the class. "It has broadened my knowledge of what it takes to be a Black artist, and what it means to be a Black artist."
Pondexter has always had a passion for the arts and grew up honing his skills. He graduated from Florida A&M University with a bachelor's in art education with a minor in fine arts. Pondexter went on to earn his Master of Fine Arts (MFA) and Master of Arts (MA) from the University of Wisconsin-Madison as an Advanced Opportunity Fellow scholar. Currently, he is the associate professor of visual arts and visual arts coordinator at Florida Memorial University and an adjunct professor here at FIU.
In the course, students are given the opportunity to survey and engage with visual arts traced from as far back as the earliest cave paintings in Africa. They're guided through the various contributions made by African and African-American artists in fine or craft arts.
For example, art compositions by Ernest Barnes of "Good Times" or Kehinde Wiley of "Empire"—utilized as background props on TV shows—are pieces that have been ingrained into pop culture.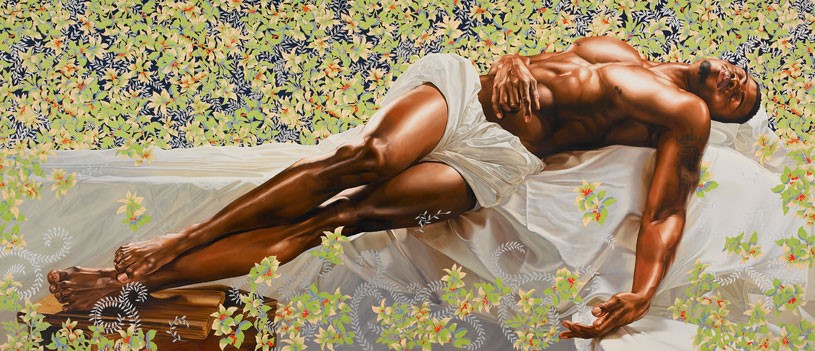 "I enjoy learning about new and familiar artists and seeing how beautiful, creative, emotional, intelligent and strong Black art is," Brown says. "These artists have and are creating history, and I love being able to see it."
Pondexter emphasizes modern contemporary African-American art and the hindrances these artists have faced. From a historical perspective, African-American artists have often been considered "primitive" as it didn't fit into common European and American standards. 
"From that of the cave art of Africa, we explore the social, cultural, ritualistic practices connected to the art-making by early African artists, through slavery in America, the Diaspora, to the arts of contemporary African-American artists," he explains.
The class is known for its spontaneous quizzes, where the entire class collaborates and analyzes a series of art pieces to determine their origins, inspirations and creators. Through critical analysis, students deduce the artists' signatures and defend their choices. In addition, they have discussions on how these various artists and pieces influence our art today.
"In preparing this course, I reconnected with old reference materials and sources of interest, while researching new venues I would like to explore," Pondexter says. "I saw several ways the art terrain has changed. While in many various locales, time appears to have stood still."
The course also addresses the neglect of major institutions (publishers, galleries and museums) and academia.
By the end of the semester, students are excited to keep learning about African and African-American contributions to the arts within our society—particularly looking at major events in Miami, like Art Basel.
"Cultural appropriation is part of our society. It's everywhere and very common and it bears no remorse," Brown adds. "African American culture is undermined and hidden and simply not given credit nor a name. We can't know what something means without knowing where it came from."
The course is currently being offered in the Spring semester and will be available in upcoming semesters.