FIU Business uses international network to bring face masks to South Florida hospitals
---
A grassroots effort to help South Florida hospitals fight the COVID-19 battle has led to the donation of tens of thousands of face masks by FIU faculty and alumni, with more on the way.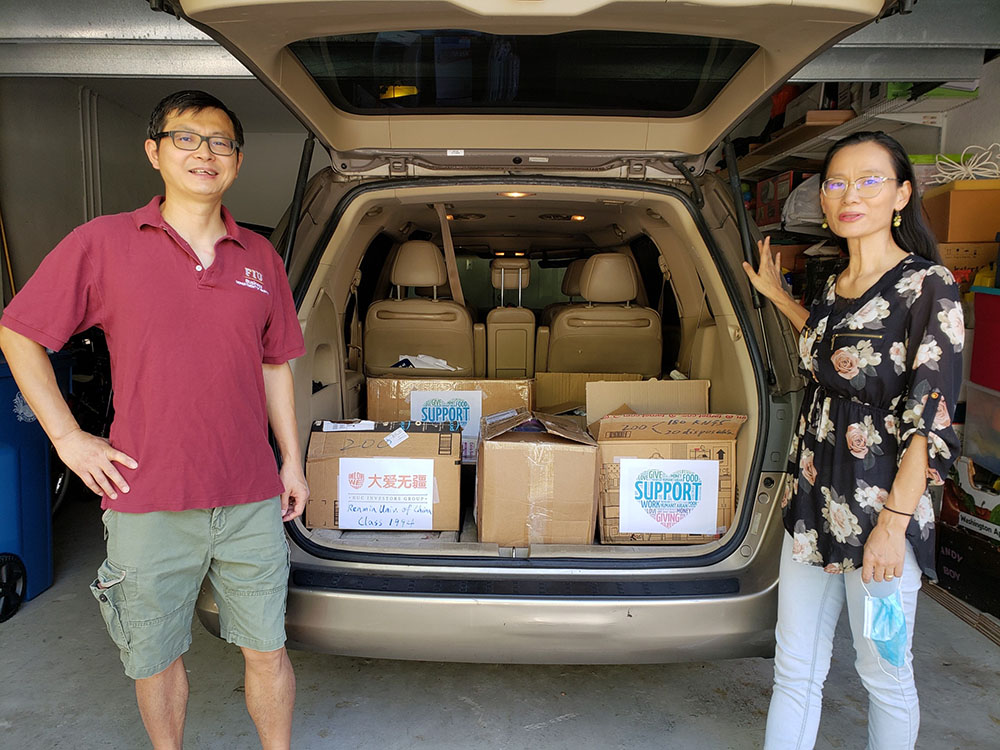 Professor Qiang Kang and his wife Jing Xue led a grass roots effort to collect the critically needed masks for South Florida hospitals, and received donations of masks from over 200 individuals in the South Florida Chinese community. Jing Xue credits support and donations from FIU Business and other sources for enabling her to purchase additional masks from China. Working tirelessly, the pair is  distributing more than 30,000 masks to local hospitals over a two-week period.
Meanwhile, FIU College of Business Dean Joanne Li received an email Lin Gao of Huike Group, a Beijing-based educational software and project management company with many FIU alumni in leadership positions. Gao was offering to send masks. Li and her team connected Lin Gao to Cleveland Clinic and Memorial Hospital West, two area hospitals that had previously reached out to Jing Xue's group for help in alleviating the critical shortage of face masks.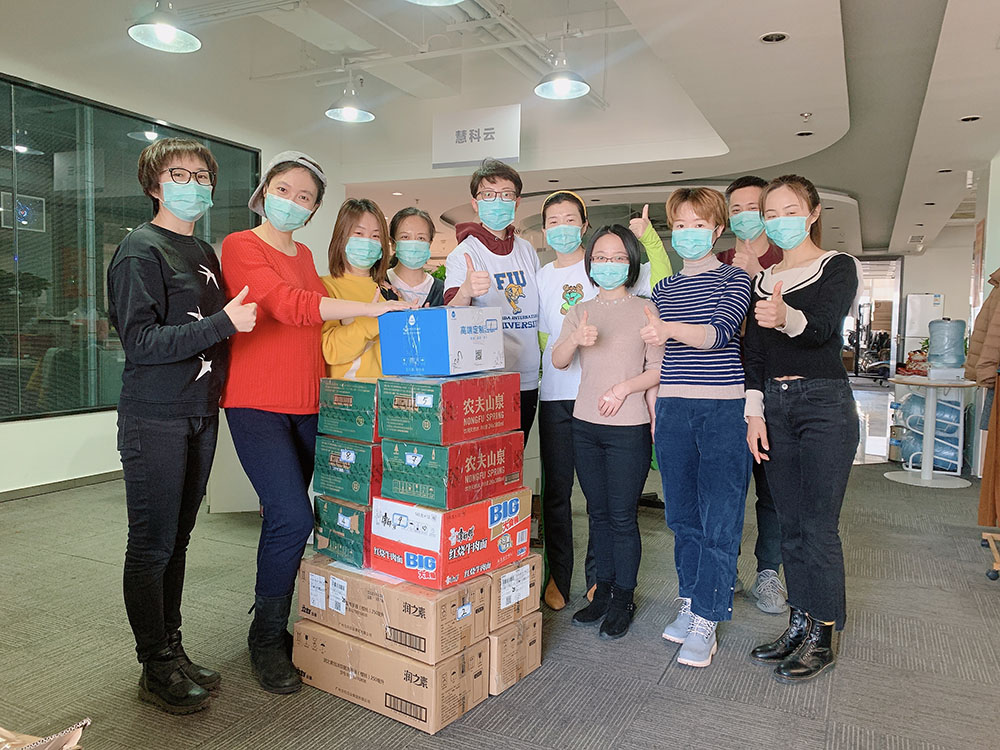 Huike Group quickly began the process of packing thousands of face masks at its Beijing offices, and has shipped them to two South Florida hospitals. It hopes to procure additional masks in the near future.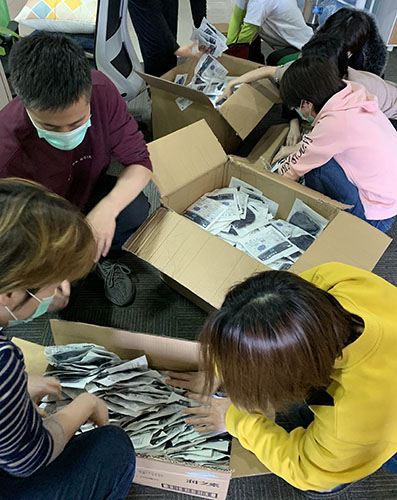 "Each of us feels a personal responsibility to protect our health care professionals, the front-line warriors in the battle against COVID-19," Li said. "I am grateful for the work of our faculty, our friends and partners at Huike Group, and in our FIU communities around the world. Together, we form a global village of concern for each other."
"The College of Business has always been our great partner," said Lin Gao, general manager of international business for the Huike Group and an FIU alumna.
Huike Group focuses on training software development professionals and project management in the areas of mobile Internet, cloud computing and Internet marketing. FIU alumni at Huike include Alec Fang, president of Huike, who holds a PhD in electrical engineering.
"As alumni, we hope to give back to the FIU community and the community we once called home."