FIU hosts town hall discussion on diversity, unity, and action
---
On Thursday, June 4, President Mark B. Rosenberg shared the following invitation with the university community.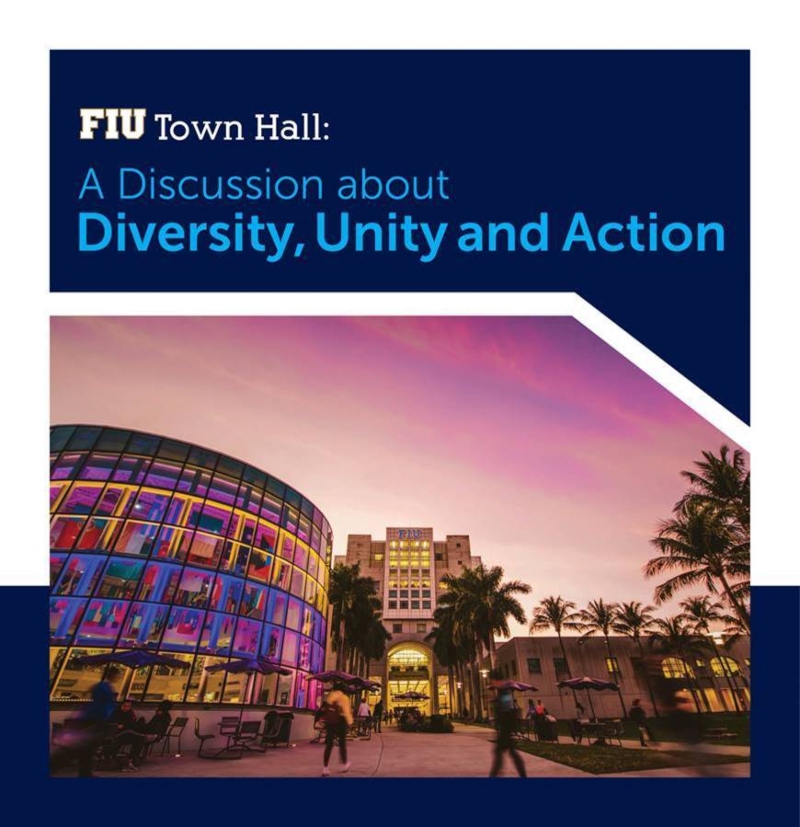 Please join me in a virtual town hall to discuss diversity, unity and action within the FIU community. This is an opportunity for students, faculty and staff to express what's in your hearts and on your minds at this crucial time in our nation's history. We will look for answers together and will discuss next steps for our university. The goal is for FIU to play an important role in promoting racial equity and understanding.

Friday, June 5, 2020 at 3 - 5 p.m.
Register to join via Zoom at: https://go.fiu.edu/94562431015
Webinar password: 917420
You can also join live on our Facebook page: Florida International University 
Moderator:
Pablo Ortiz, Vice President and Vice Provost Regional and World Locations
Participants:
Mark B. Rosenberg, President
Kenneth G. Furton, Provost
Elizabeth Bejar, SVP of Academic and Student Affairs
Alexander D. Casas, Chief, FIU Police
El pagnier K. Hudson, VP of Human Resources
Saif Y. Ishoof, VP of Engagement
Shirlyon J. McWhorter, Esq. Title IX Coordinator, Human Resources
Joerg Reinhold, Chair, Faculty Senate, Professor of Physics, 
College of Arts, Sciences & Education
Artrice Shepherd, BSU President
Alexandra Valdes, SGA President
And other administrators and student leaders