Student society of physics chapter receives recognition for its dedication, outreach
The chapter was recognized as an Outstanding Chapter for the eighth time in the last nine years.
The FIU Society of Physics Students (SPS) Chapter was recently recognized as a 2019-2020 Outstanding Chapter by the SPS National Council. This is the eighth time in the last nine years that the chapter has received the award.
SPS is a professional association explicitly designed for students and their advisers. Membership, through collegiate chapters, is open to anyone interested in physics. The objective of the FIU SPS chapter is to "stimulate interest in the subject of physics and create an environment for the academic and social growth of the students therein, as well as get involved in the greater community of the Miami-Dade and Broward counties and encourage science and physics among underclassmen."
Dylan Jeff, the current FIU SPS president, is pursuing a physics degree and expects to graduate in Spring 2021. He's been a member of the chapter since his freshman year.
"The club helps forge friendships and a sense of camaraderie, especially since so many members are studying physics. SPS fosters a sense of community amongst its members, using our passion for physics as the driving force of our efforts," he says.
The chapter interacts with the FIU community through social events such as game nights and meets and greets with professors, informative sessions such as lectures by researchers or professors, and talent development events such as resume writing workshops.
The chapter is also active in the wider community and frequently performs outreach events, such as attending a science night hosted by a local high school, where members talked to the students about college and STEM careers and held physics demonstrations.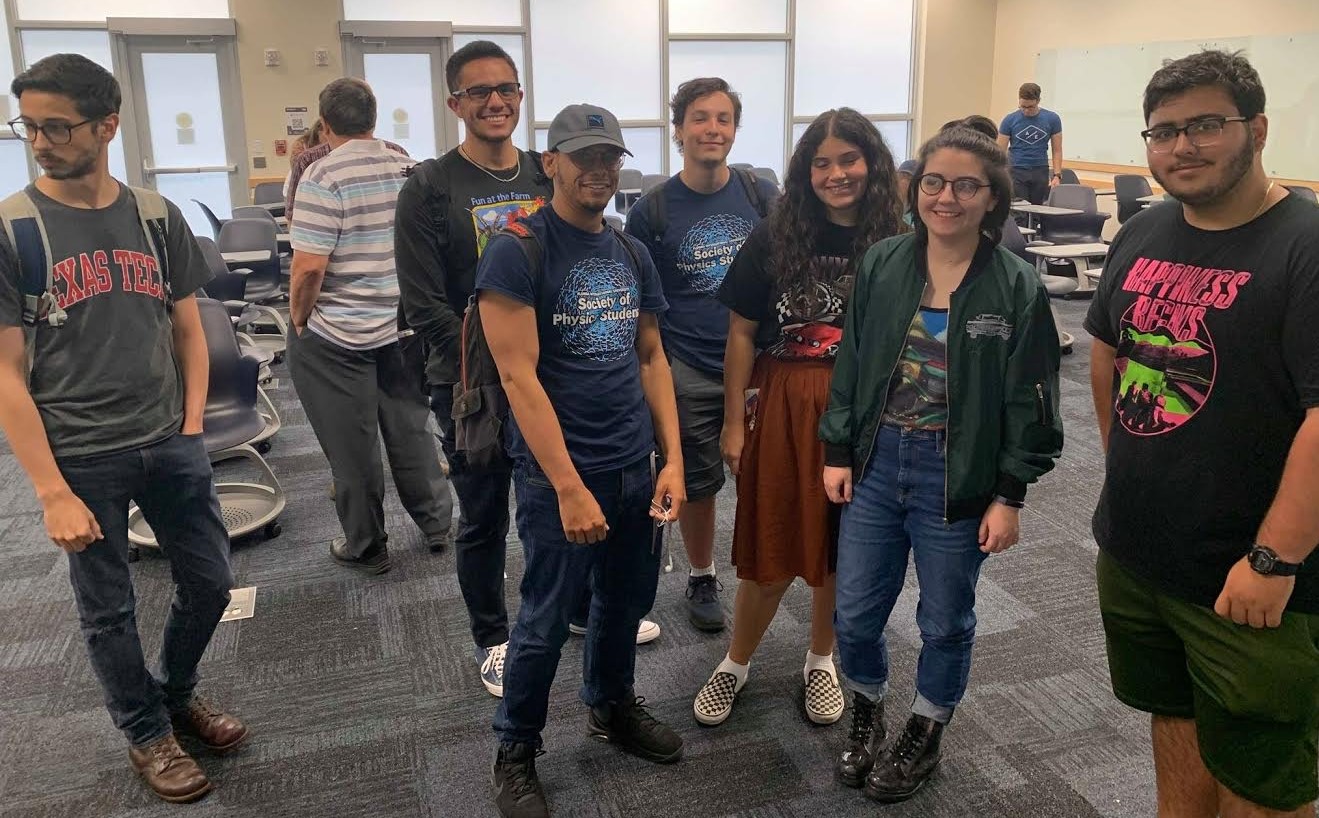 Members of the chapter also have the opportunity to travel to national physics conferences, with the chapter covering travel, admission and food expenses, so that students can explore groundbreaking research and create connections with a global audience of physicists, scientists, and students.
Jeff believes the club serves as an inspiration to both its members and to those members of the public with whom they communicate.
"We show those around us how accessible and applicable physics is. It's not the type of knowledge someone can master in a day or a year," he says. "It's knowledge someone must nurture and develop over time. We bring each other up by setting examples for each other. Whether it be by our own personal success, the research we do, or the tutoring and study sessions we host, we make sure all our members are aware of their potential and have the resources needed to reach that potential."
Pete Markowitz—assistant dean of the Honors College, physics professor and a member of the Office to Advance Women, Equity & Diversity faculty team—has long served as the club's mentor and believes the chapter will continue to grow and continue to be deserving of the award.
"FIU students really are exceptionally active and interested in their futures," Markowitz says. The activity of the SPS shows their level of engagement. Their outreach, campus activities, the speakers they bring in, their conference travel, tutoring, social events, and all the other things they do are what makes them successful."