FIU Theatre's Pipeline takes the virtual stage
The production tells the story of a fractured family navigating a broken system as a mother fights for her son's future in a world divided by race, class and money.
November 2, 2020 at 11:30am
---
When the world closed down due to COVID-19, it seemed that theatre productions would be a thing of the past. But what are theatre artists if not resilient? Since March, FIU Theatre has deftly stuck to the time-honored saying "the show must go on." So much in fact, that FIU Theatre's production of Pipeline by MacArthur Genius Grant recipient Dominique Morisseau kicks off this week and has been remarkably adapted to fit the Zoom screen.
Pipeline tells the story of Nya, a black, inner-city high school teacher who sends her son, Omari, to a private boarding school, desperate to give him opportunities her own students will never have. In this modern-day tale, director Marshall Jones III and the ensemble cast comprised of six FIU Theatre students – Ana Maria Gorayeb, Cameron Holder, Dayron Leon, Priscilla Montano, Emily Taylor-Madrid and Warren Welds – take a deep look into a family trying to connect with each other and overcome a system that is rigged against them.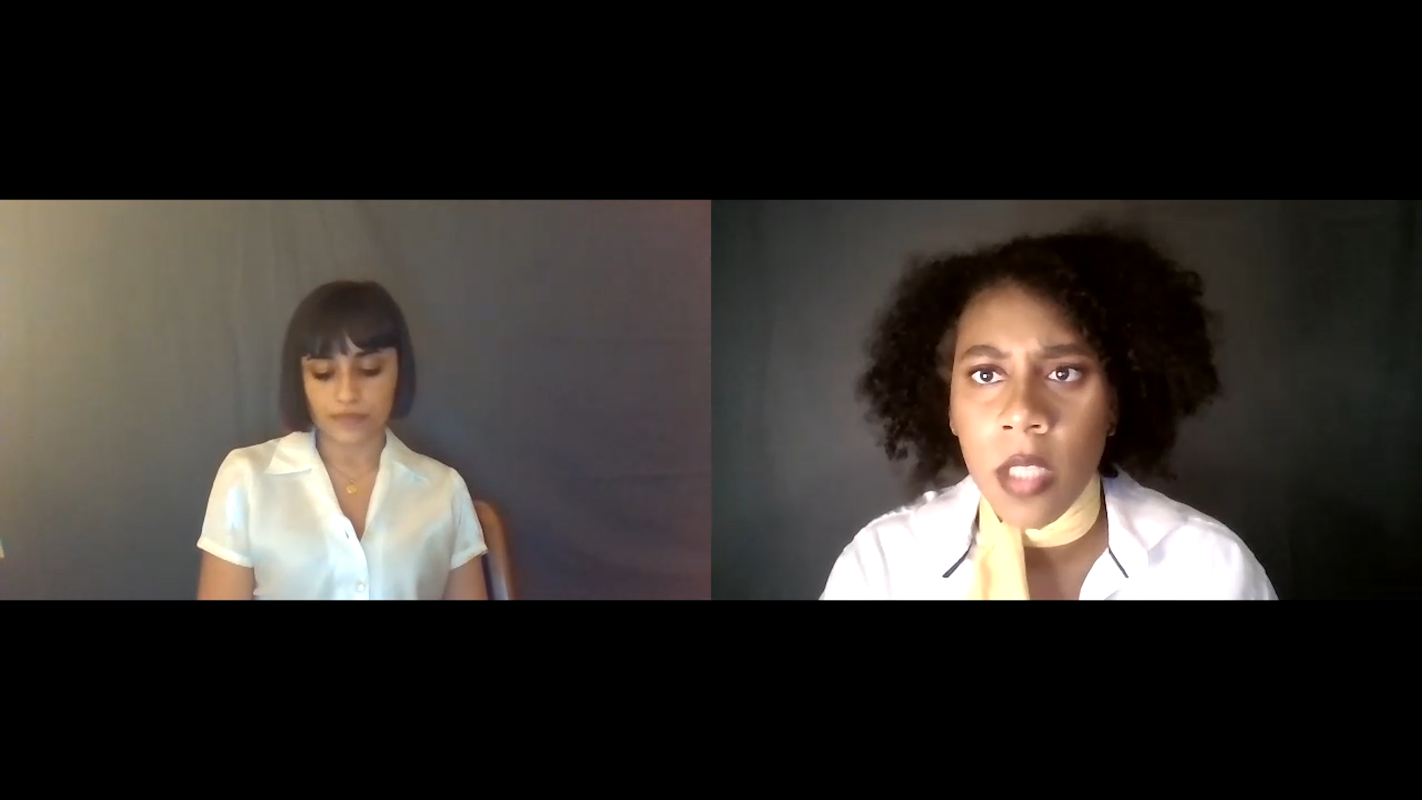 "I was really excited to be cast in this production because it doesn't tell the stereotypical 'black' story," says Leon, who is playing the role of Omari. "It's about a kid whose parents have tried their best to give him a better life, but he still has to deal with the 'black' narrative. Even though things like segregation and more obvious signs of racism aren't acutely present, there are still these underlying rules and signs that are virtually doing the same thing."
So, just how does FIU Theatre make a production of this magnitude, and with such a timely message, work in the virtual realm?
Instead of a live table read, the cast and crew of Pipeline are pre-recording the production on Zoom for streaming and are adding all the bells and whistles a live theatre production would entail, among them lighting, sets and costumes that were carefully chosen to create the atmosphere envisioned by the story., with design students working on bringing all of those scenic elements to life in the zoom box. 
"When researching costume ideas for Pipeline, I was most inspired by the contrast of colors and how they would stand out in the play's 'subtle' suggestion of some schools being bleak and like a prison," says costume designer Glennys Jean. "So, my vision was to emphasize each character's personality traits through the use of hues of color. Like how we as humans react emotionally to everyday exposure to colors, the characters of Pipeline remind me of a family whose actions/behaviors always seem to bounce off of each other."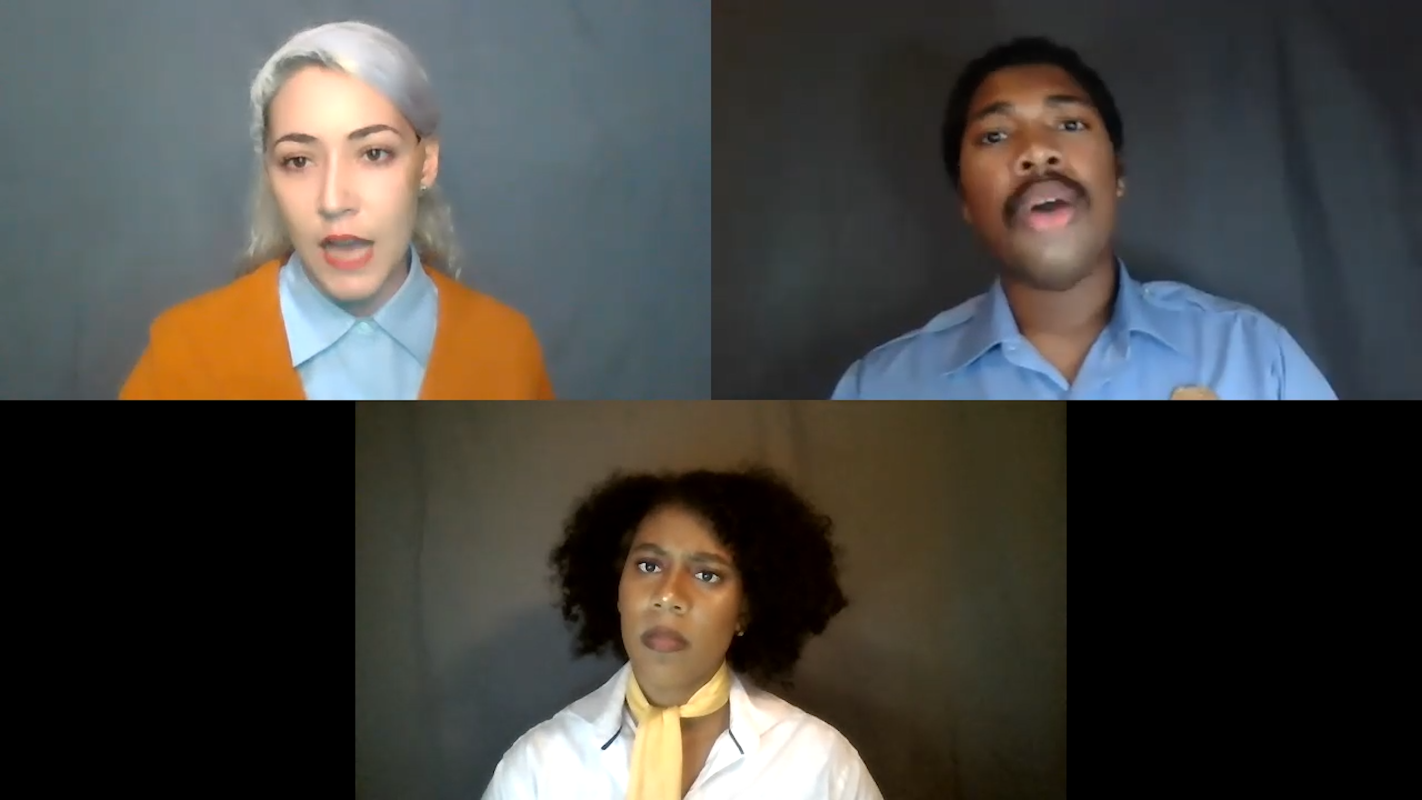 All of the sets, materials and equipment were chosen to bring cohesion and allow the audience to connect more deeply with the story and its characters without the presence of the actual stage. In keeping with all Panther Protecting Panthers safety protocols, packages were put together for actors that included costumes, props and scenic and lighting suggestions. The students then used these to create their character's environment at home. 
"We want to create a climate and culture that allows the artists to excel and dive deeply into their characters, so they can bring them to life in a really meaningful way," says Jones.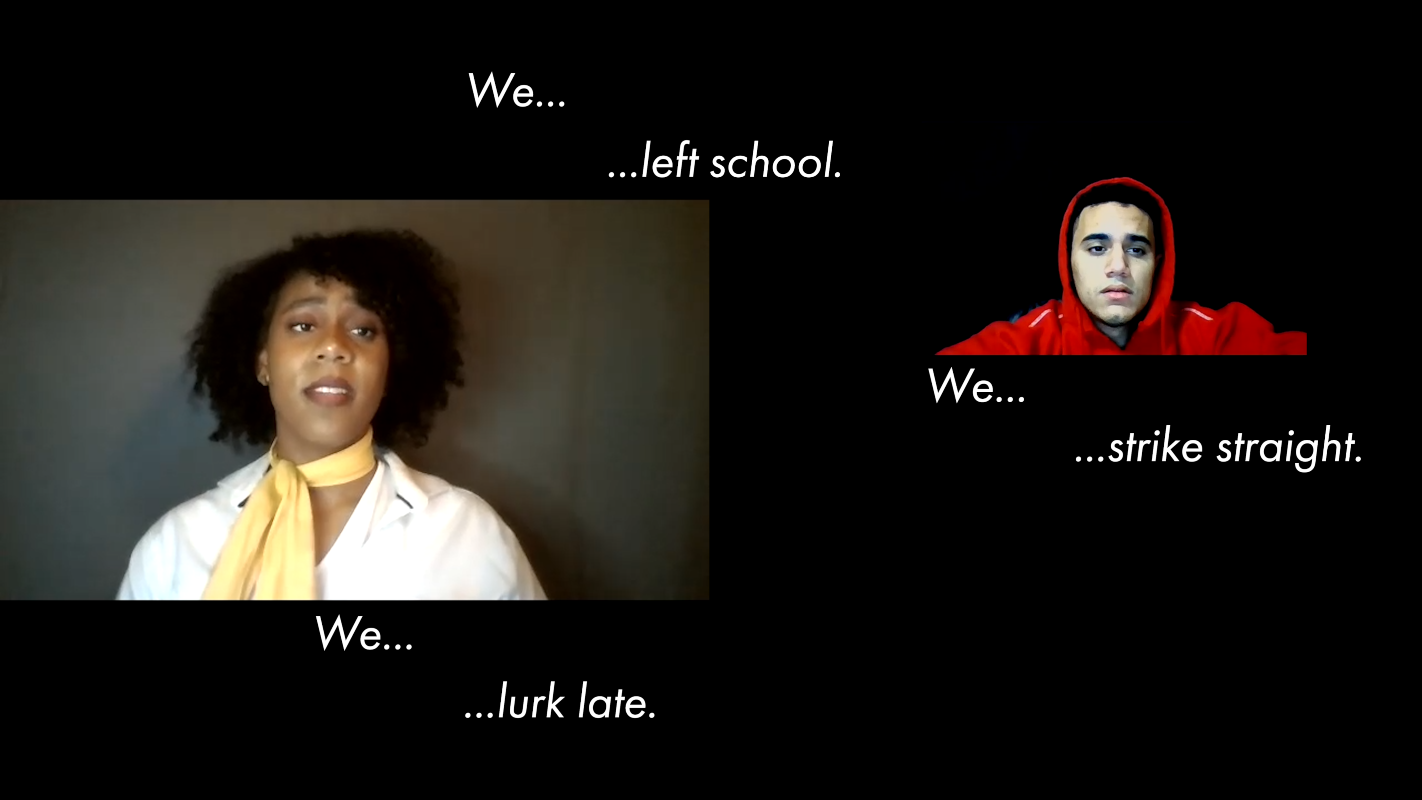 Leon says he can feel himself growing from the experience of acting in a virtual performance.  
"Because it is such a different medium, I feel like I have the opportunity to connect more," he adds. "When you have a live production, the director tells you where to move, stand, exit, etc., and the production can spend a lot of time with the director almost acting as a traffic cop. Here though, it's all about the acting. The audience will see our background and our costumes, but what's going to make this interesting and hold the audience is just the acting. So, I feel like there's so much to take away from this and I think FIU Theatre has done a great job of allowing us to learn from it." 
Will Omari be able to rise above the stereotypes and stigmas being forced on him? Find out at 7 p.m. on Friday, Nov. 6, when Pipeline streams free on ShowTix4U. Free tickets should be reserved in advance. Donations will also be collected at checkout and proceeds will benefit FIUStrong.