FIU's first public sculpture gets makeover
The restoration effort for Primera Casa's Las Cuatro Razas (The Four Races) is finished.
February 21, 2020 at 10:45am
---
As part of a Frost Art-FIU conservation initiative, FIU's first-ever sculpture, Las Cuatro Razas (The Four Races), just got a complete restoration.
The sculpture—wrapped around the back, north-facing entrance of Primera Casa—needed to be cleaned and restored to its original state. The piece was commissioned to Albert Vrana, an American sculptor who is best known for his mid-20th century monumental architechtural sculptures done in the Modernist style. 
Frost assistant registrar Yady Rivero, oversaw the project, which took about four weeks to complete and is a part of an overall effort to maintain FIU's robust collection of public art.
"Being a part of this transformation was pretty exciting…to think that this dynamic piece was created over 20 years before I was even born and yet still resonates today is pretty remarkable," Rivero said.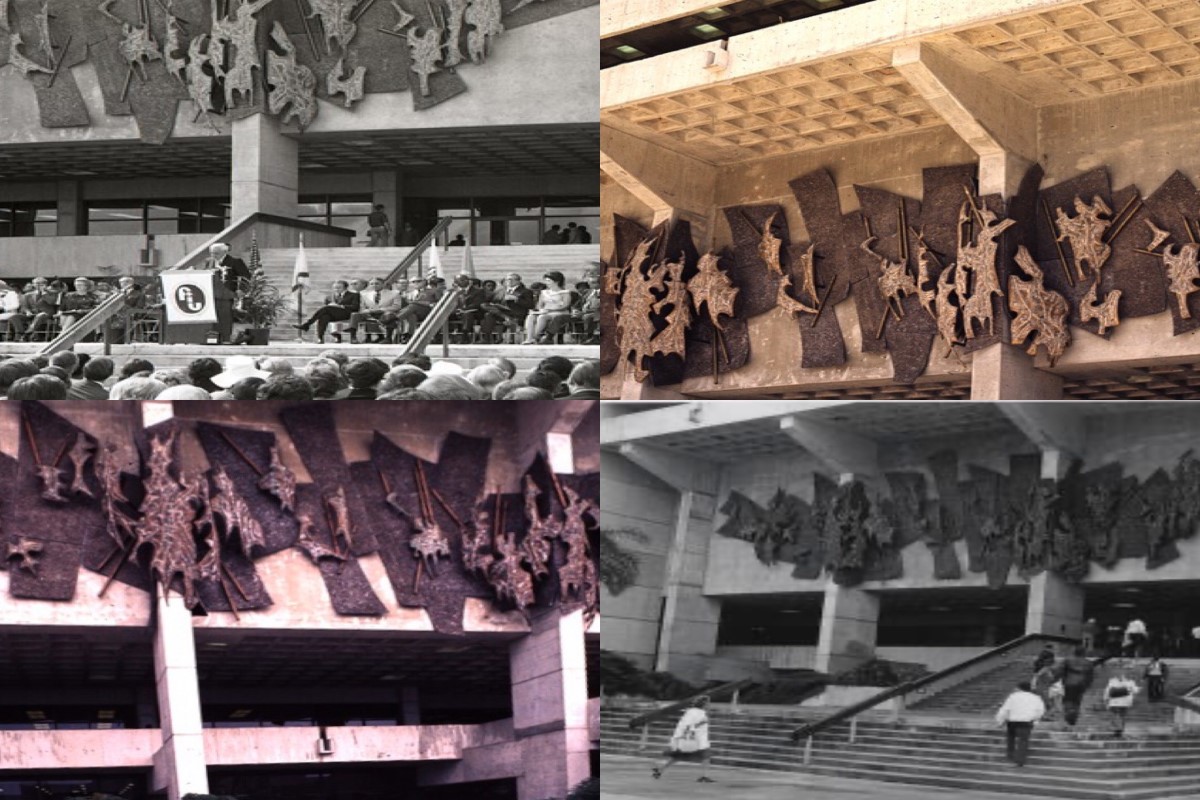 Public Art has been integral to the campus environment from the establishment of FIU. Vrana, who passed away in 1994, created the sculptured mural to reflect the university's mission of providing quality education to meet the needs of the diversity of Floridians. His work was inspired by his years of travel in Latin America, the Caribbean and Europe.
To maintain the integrity of the sculpture's original message and design, project leaders closely consulted with the artist's daughter, Sue Vrana.
"Having Sue be a part of this process was helpful as she provided our conservation team with a wealth of information on the piece, including fabrication, installation and post-installation photos that provided some insight into this process," Rivero added.
The 103-foot-wide sculpture is permanently on view at Primera Casa, which overlooks an outdoor courtyard of sculptures, including works by Sir Anthony Caro, Manuel Mendive, and Ilan Averbuch.