Name: Andria Rusk
Hometown: Houston, Texas
Job title: Assistant Professor of Research
When did you begin working at FIU: December 2018
What do you do in your role? In a nutshell: Completing global health research projects for the Global Health Consortium and the Robert Stempel College of Public Health & Social Work
What project or projects are you working on? I am working on monitoring and evaluating antimicrobial resistance interventions as well as integrated arbovirus prevention and control programs in Latin American and the Caribbean.
What do you think your fellow Panthers should know about your department/college? That Stempel College has recently, in the last 2 years, integrated the Global Health Consortium – as an association of health professionals using a multilateral approach to address key challenges facing communities in resource-limited settings. Stempel is going global!
What do you like most about your position? I like that I am continuing my work in global health research and education, expanding Stempel and FIU's footprint in the global health space, and continuing my personal research in reducing malaria incidence through the application of novel methodologies.
Why do you do? Malaria is a fully treatable, fully preventable disease, and yet it still kills nearly 1 million people a year, most of them in Africa and most of them children. Those of us living in a resource-plentiful setting can hardly conceptualize such loss. I do what I do to prevent others from suffering that which most of us can hardly imagine. I also wage daily war against the misconception that health is a zero-sum game – I fully believe we can heal the past and build the future at the same time.
Family snapshot: I have been married to my high school crush for almost 10 years, and our first "child" is a most beloved, furry, fuzzy, adorable dog named Cali.
I also have 6 grandmothers – a little known (and less understood) fact.
Thanksgivings have always been, and will likely always be, pretty complicated for my family and now I have in-laws!
Word that best describes you: Tenacious.
What's on your Netflix list? A maritally-healthy blend of survival documentaries and British dramas.
First paying job: Babysitting. ;)
Your proudest accomplishment: Loving people well.
Defining success for ourselves is a delicate business, and worthy of reflection. I have made efforts to define success for myself in terms of being compassionate and supportive.
What do you do when you are not working at FIU? Cooking overcomplicated recipes in my home kitchen, finding any green space to walk around in, and visiting with my much-adored nieces and nephew.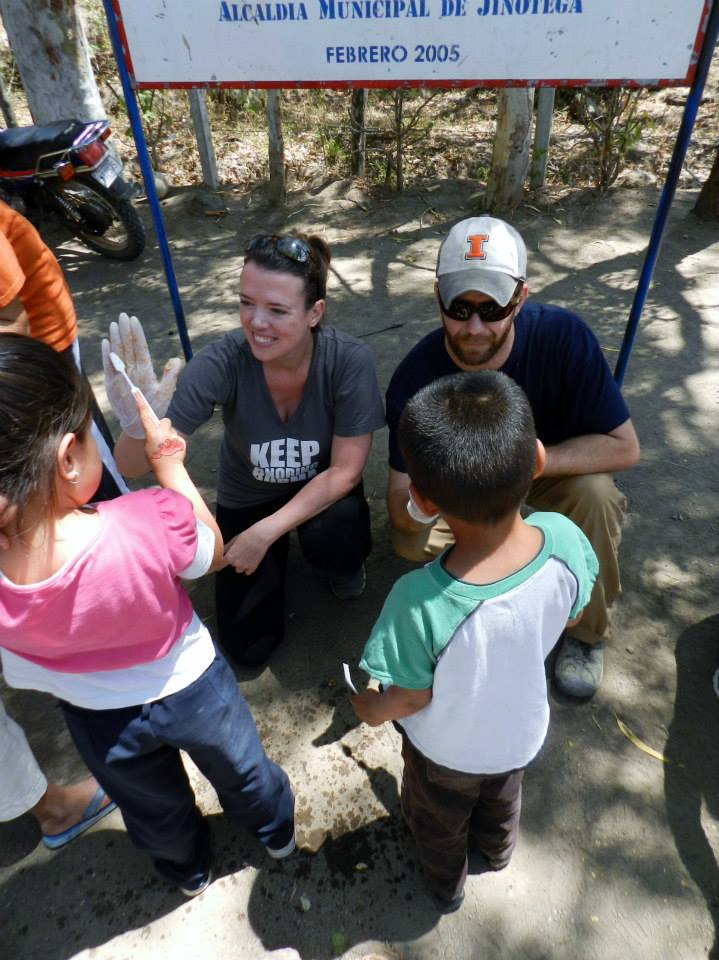 Rusk in Estelí, Nicaragua, working on a public health training program for elementary school children.