Roommates bond over food, culture while studying in Italy
Chaplin School of Hospitality & Tourism Management students and study abroad roommates create lifelong friendship over food and culture in Florence.
Name: Celina Neville
Hometown: Pembroke Pines, FL
What is your major: Hospitality Management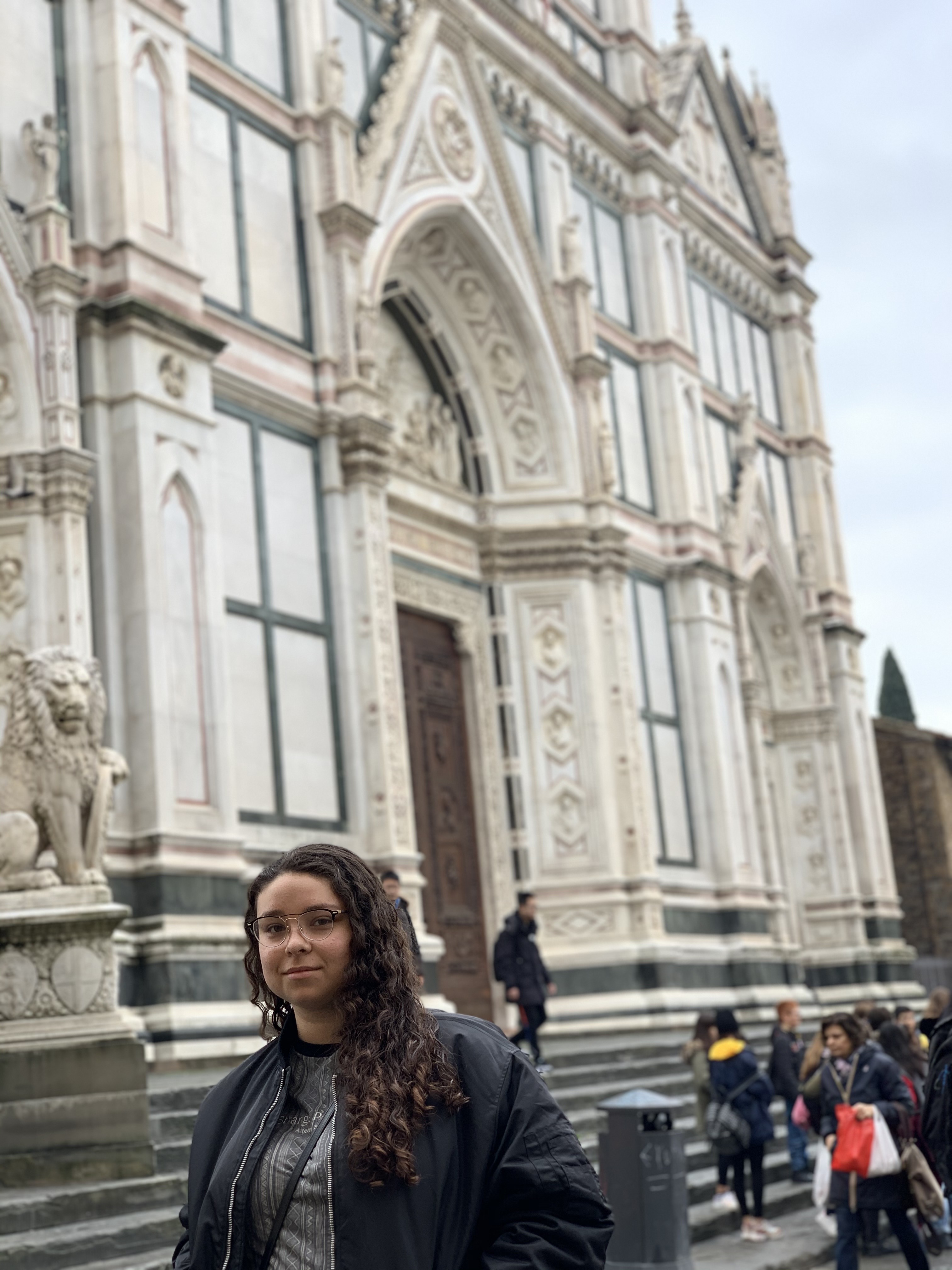 Name: Samantha Cartacio
Hometown: Miami, FL
What is your major: Hospitality Management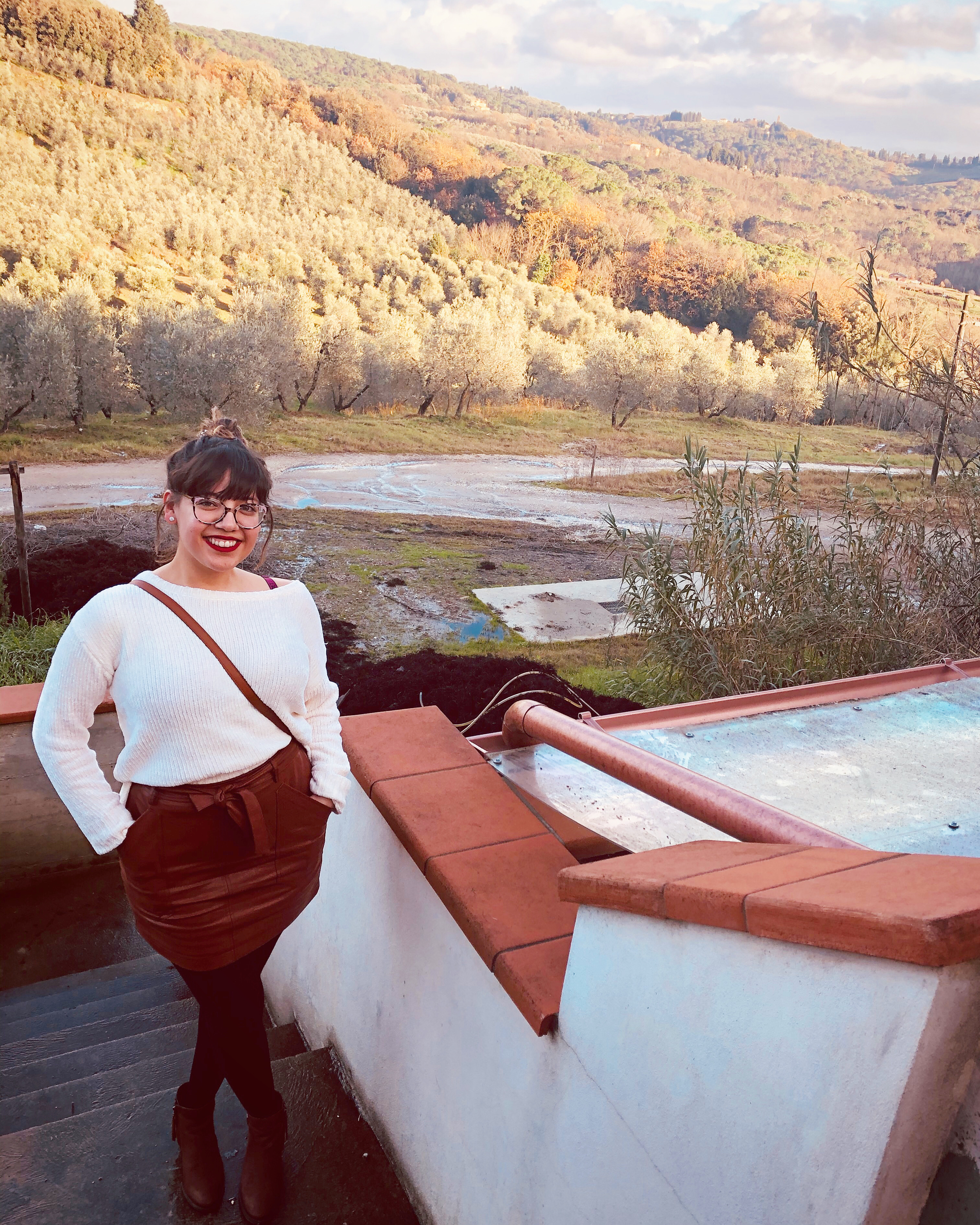 Where did you study abroad?  Florence, Italy
What was the study abroad program you attended?  Food and Culture in Florence
Who was your professor?  John Noble Masi
When did you go?  December 13-23, 2019
How did you get there and how long did it take?
Cartacio: We took our flights from Miami to Milan and we stayed there for a night and explored the city. The following day we took the train from Milano Centrale to Firenze Santa Maria Novella. The flight was about nine hours and the train was two hours.
Why did you choose this program?
Neville: I chose this program because I've always had a strong passion for food and culture. I thought learning about food in a place where it is seen as an integral part of its culture was perfect for me.
 What did you do there?
Cartacio: What didn't we do?! We were instructed by Chef Marco Binazzi on the cooking of traditional Tuscan cuisine. We made savory dishes like Ragu and Polenta as well as sweet dishes like Biscotti and Frittelle. Later, Franchesca taught us about wine and took us to a wine cellar where she had a tasting set up for us with a lovely platter of cured meats, cheeses and other delicious bites. We had our afternoons and evenings free to explore!
What was the coolest thing that happened during your study abroad program?
Neville: I think Sam and I can both agree that our wine tasting in an underground wine cellar was quite magical. We were surrounded by world-class Italian wines all while tasting them. Our instructor was also extremely knowledgeable and entertaining! 
Were you friends before the trip? If yes, when did you meet? And why did you decide to go on this program together?
Cartacio: We met at the start of the fall term because Celina was the Teaching Assistant (TA) for my class. We had a new budding friendship. I asked her if she was going because I knew from the moment I saw this program posted on the abroad page that I was going to be a part of it. She was hesitant but decided that it was an amazing opportunity and signed up for it! 
Did it help traveling so far away together?
Neville: Sam and I are closer than ever. Traveling across the world together really brought our friendship to life. I couldn't imagine going on the trip without her! She really made it a blast. 
What did you enjoy most about your experience?
Cartacio: My favorite part of the entire experience was going to Chianti for the wine tours. Leaving the city of Florence and seeing the country was a beautiful experience. The bus ride to the wineries was full of hillside vineyards and olive tree after olive tree. There was wild rosemary growing on the sides of the road in huge bushels and you could smell it in the air. You could smell people cooking with wood fire. I really enjoyed how rustic and relaxing the way of life is in Chianti.                                                    
What have you learned about yourself?
Cartacio: I have gained a better understanding of my boundaries and cultivated an even deeper passion for wine.
Neville: I've learned that doing things on your own makes the experience way more valuable! Before the trip, I was scared to  leave the country on my own, without family, but it actually taught me how to be more independent! 
What have you learned about your friendship?
Cartacio: This trip abroad helped our friendship blossom. We went in having a new friendship and left having established a lifelong bond.
Neville: Like Sam said, we left the trip knowing we had a lifelong bond and that we have each other's backs for life!  
What advice do you have for other students who are considering studying abroad?
Neville: Go into it with zero expectations. I didn't expect to make an entire group of lifelong friends. To be honest, I was scared to be in another country without my family, but it turned out that we all became our own little family. 
How has the study abroad program solidified your choice in being a hospitality and tourism major?
Neville: I loved learning about various cultures. I know that is something that is essential to my growth and maturity within the industry. Whether it was social behaviors or culinary techniques, everything I learned throughout this program helped me understand the world around me.