Name: Dillon Joseph DiBartolomeo 
Hometown: Miami, Florida (Go Westchester!) 
Degree/Major: Communication Arts 

Where are you working? Title? I am working for WOW MKTG as an account coordinator. WOW is a multidimensional marketing agency widely recognized for delivering measurable client success via an integrated suite of world-class, in-house services. 
How did you get your job?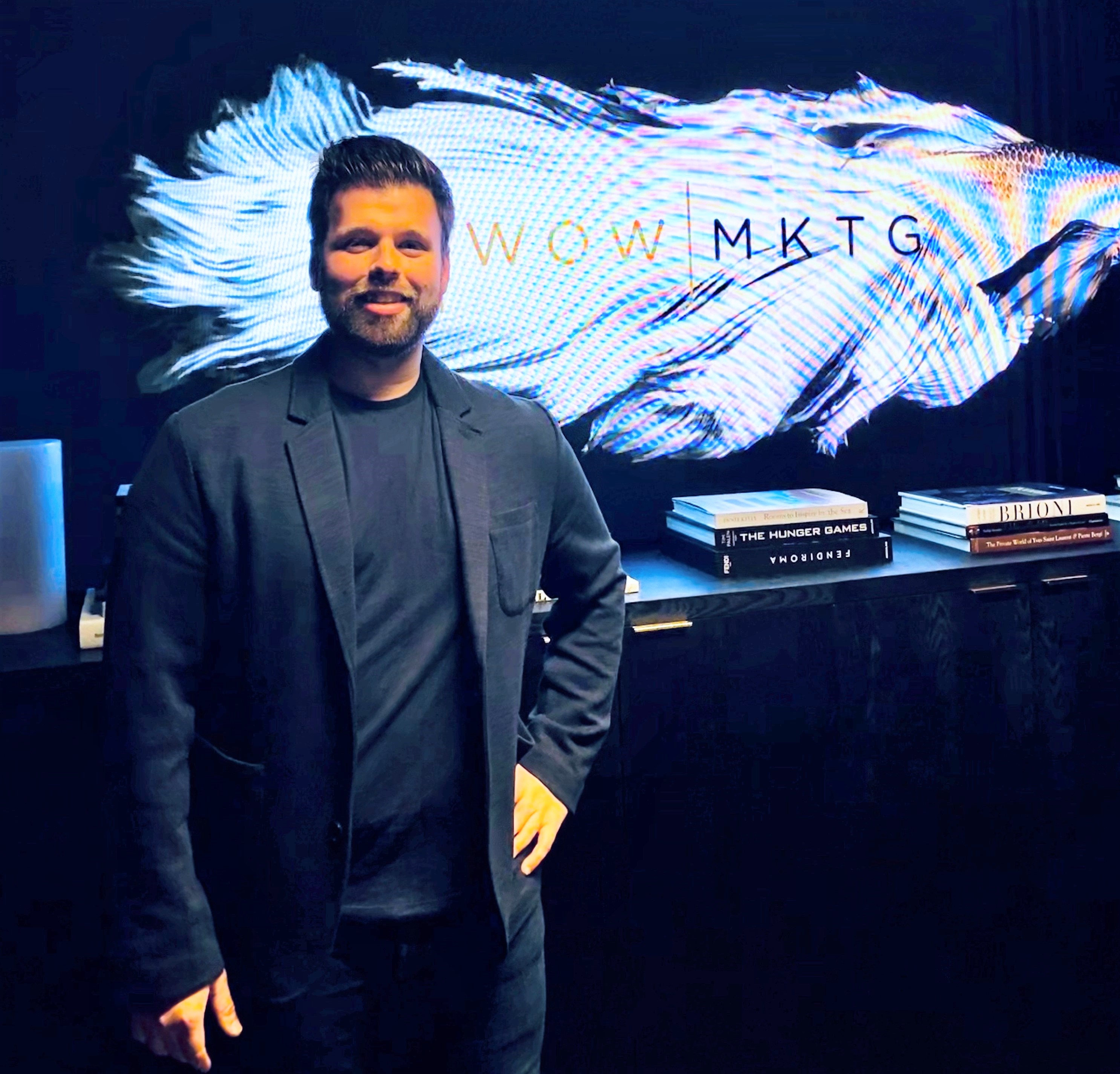 During my last year of college, I was able to serve as director of accounts for FIU BOLD, where I balanced more than a dozen client accounts, including Clutch Burger, Mary Brickell Village and FIU's Miami Beach Urban Studios. This experience introduced me to the account component of an agency – where you act as a liaison between your company and the client. I interviewed with WOW after hearing about an opening from my friend, Sabrina, who was also part of BOLD. Using my experiences in BOLD as well as my summer internship with Marina Maher Communications in New York, I expressed my passion for advertising as well as my eagerness to grow within the agency.  
BOLD definitely shaped the way in which I pitch myself today. I owe so much to FIU Communication instructor Lilianne Savinon (my mentor and former BOLD advisor), who helped me discover my own personal brand. Every experience you gain can be used to your benefit. Growing up, I worked as a legal assistant at my dad's law firm. One could say that it has absolutely nothing to do with marketing. I say that the abilities that I learned from this position (working under pressure, attention to detail and organization) are transferrable skills in any industry. Never let anybody doubt your worth! Without those experiences that my dad provided, I would most definitely not be where I am today. 
What was your greatest fear going into your first job, and how did you face it or overcome it?  
The biggest fear was the unknown: not knowing what to expect, not knowing if I was 'truly' qualified and not knowing anybody. Despite these feelings, I've learned that I am in the best position and feel most fulfilled whenever I push myself out of my comfort zone. I remember when I first took SPC2608 (Public Speaking) at FIU during my freshman year. Being that I was homeschooled, I never once gave a 'formal presentation' in front of a class. I was nervous. But I pushed myself out of my comfort zone and discovered my passion and knack for public speaking. Fast-forward to my last semester at FIU and I created a three-part presentation speaking workshop called, "Pitch, Please..." Being patient, working hard and staying positive really help bring things into perspective. 
What surprised you the most about your first job? 
I was most surprised to find such a welcoming work environment. WOW is full of individuals who think beyond themselves. I was greeted with open arms and felt part of the team within the first few hours at the office on my first day. Having a team that accepts you and makes you feel vital definitely helps in the transition process, as well! 
What advice do you have for those beginning the job search process?  
My experience taught me an important principle that I try to live by every day: always choose creativity over convenience. Once you find your passion, cultivate it because the grass isn't greener on the other side – it's greener where you water it. 
What does a day on the job usually look like?  
A typical day at this job usually starts with a cup of coffee (Nespresso shot with some half-and-half). I go over any emails, which helps me prioritize my day in terms of new/pending projects. I then usually meet with different departments, such as creative, media, digital and events to discuss the different campaigns they are assigned and how they should carry out the project. 
How has the pandemic affected your job? 
I'm a firm believer that, while you cannot always control your circumstances, you can control how you respond to them. Although the entire world has been affected by this COVID crisis, we are still continuing our work at WOW. My location has changed from my WOW desk in Coral Gables to my home office, but we continue to support our client partners. In a time of crisis, it is essential for a brand to be proactive and communicate with the public. With some of our health care clients, it is vital for us to support them as they hold themselves responsible for informing and educating the community. We are all doing our part, apart. 
How has your day-to-day work life changed due to the pandemic? 
It still starts with a cup of coffee for SURE. While we are working remotely, we hold daily check-ins via Zoom to make sure our communication is efficient, and tasks are on-track to be completed. 
How does your job connect back to your coursework?  
As an undergrad, I started as an English major not knowing exactly what path I wanted to take, but I knew one thing for sure – that I loved writing. After taking my first public speaking class, everything changed. I found my passion for presentation speaking and switched to communication arts. I spent my time as a writing assistant at the FIU Center for Excellence in Writing, interning as FIU's campus correspondent with Student Health 101 and as an active member of FIU BOLD. It was with BOLD that I discovered my talent and passion for marketing and agency life. 
How was your transition from school to work? How do you balance your time?  
From everything I learned during my time as an undergrad, I am very thankful for the opportunities and experiences I was able to gain from BOLD. I was not only able to learn from others and find my passion, but I was also able to gain that real-life agency experience. In addition to being an agency, BOLD is also a family – a network of like-minded students who push each other to be better, which made this transition into the real world fairly smooth. 
Early on, I definitely have learned that this marketing industry is very unpredictable. You never know when a hot item will be requested. It's a fast-paced environment that I love. With that said, I have learned to use my downtime to my benefit. Each day, I strive to take time to work out, meditate and pray and cultivate my creativities such as writing and cooking. My family (my mom, dad and three sisters) are a foundation in my life to help me remember what matters most. It is important to have a balanced life and to make that time for others and yourself.  
What's been the coolest thing about your job so far?  
WOW is allowing me to work on my copywriting skills as my job requires certain writing aspects; additionally, creatives at WOW have embraced my desire to learn more about the creative aspect of the business. Every morning, I am excited to go to work. Although I recently started, I have been immersed in my client accounts and can see how marketing can make a difference. 
Interview conducted by Maria Vargas