Got my first job! Working as an engineering program manager
In his almost 10-year career at Lockheed Martin, Marcos Rodriguez shares what it's like to be an engineering leader.
In this series, grads share their journey to landing that first job out of college. After years of studying and working toward a degree, these Panthers' hard work paid off. Now they're paying it forward by letting you know how they did it.
Name: Marcos A. Rodriguez
Hometown: Sunrise, Florida
Degree/major? Bachelor's degree in industrial and systems engineering
Where are you working? Lockheed Martin Rotary Missions and Systems
Title? Engineering leadership and development program manager
How did you get your job? It all started at an FIU career fair during my last semester. Keep in mind that I graduated while the country was still in a recession, so the place was packed. I remember walking around and coming across the Lockheed Martin booth, which had an insane line. In all honesty, I was not familiar at all with the company. As an industrial engineering major, I always pictured myself working operations in some mainstream auto manufacturer, logistics company or anything else besides the defense industry.
When I finally reached the recruiter, the first question I uttered was, "What's the big deal with Lockheed? That was one crazy line I just made." The employee couldn't believe I had no idea, but I think my approach set him into a mode where I could feel his passion as he told me all the technologies Lockheed Martin worked on. He did an amazing job selling me the company and got me interested. I proceeded to do my best pitch, handed my resume and took with me as much information as I could to apply and hopefully get an interview.
Two weeks went by, and I received the much-awaited email for a systems engineer position interview at their Orlando facility. I went into full gear and proceeded to book some mock interviews with the College of Engineering & Computing'sCareer and Talent Development office. I read as much as I could about the company, got me a new suit and haircut and pretty much did anything that would help me stand out. On the day of the interview, I arrived at their facility and to my surprise, there were 15 other candidates from different schools. At one point we all were told that we were interviewing for three available positions, which turned the whole experience into an action-packed movie.
I did not let that change my strategy and proceeded to put my best foot forward on each of my two interviews. I left this experience excited and anxious to hear if I had gotten the job. Did I mention this was my first interview ever? Long story short, another two weeks went by and I got my offer! I was on my way to become a systems engineer for Lockheed Martin on the C-130J MATS Program and moving to Georgia to start my professional journey. 
What was your greatest fear going into your first job and how did you face it or overcome it? As a new engineer entering the workforce, my biggest concern was "Am I able to do the job?" I was especially worried since during my academic years I did not pay too much attention to the defense industry and was not at all familiar with the program I was assigned to. Once I started, I realized that there was nothing to fear. FIU had equipped me with the knowledge and skills directly related to what I was doing. I was able to bring new ideas and process improvements that were possible thanks to the new ideas and experiences I had during my college career.
Moreover, once you realize that you still have lots to learn, that hunger for knowledge you had in school will carry you to become more efficient and experienced in your role.  
What surprised you the most about your first job? All the moving parts that come in play to deliver complex training solutions to our customers. As an early career engineer, I had the privilege of working in the development of various training devices and solutions for a wide range of customers. Without a doubt one of the coolest ones to work on where the full motion systems simulators, which before I started working for Lockheed Martin, I had only seen on TV and in movies. 
What advice do you have for those beginning the job search process? Make good use of all the resources made available to you to help you market yourself to employers and better prepare to efficiently navigate the job search and interview process. Become best friends with the people in professional development services and be an active participant in school coordinated career fairs and other events where you can gain exposure to employees.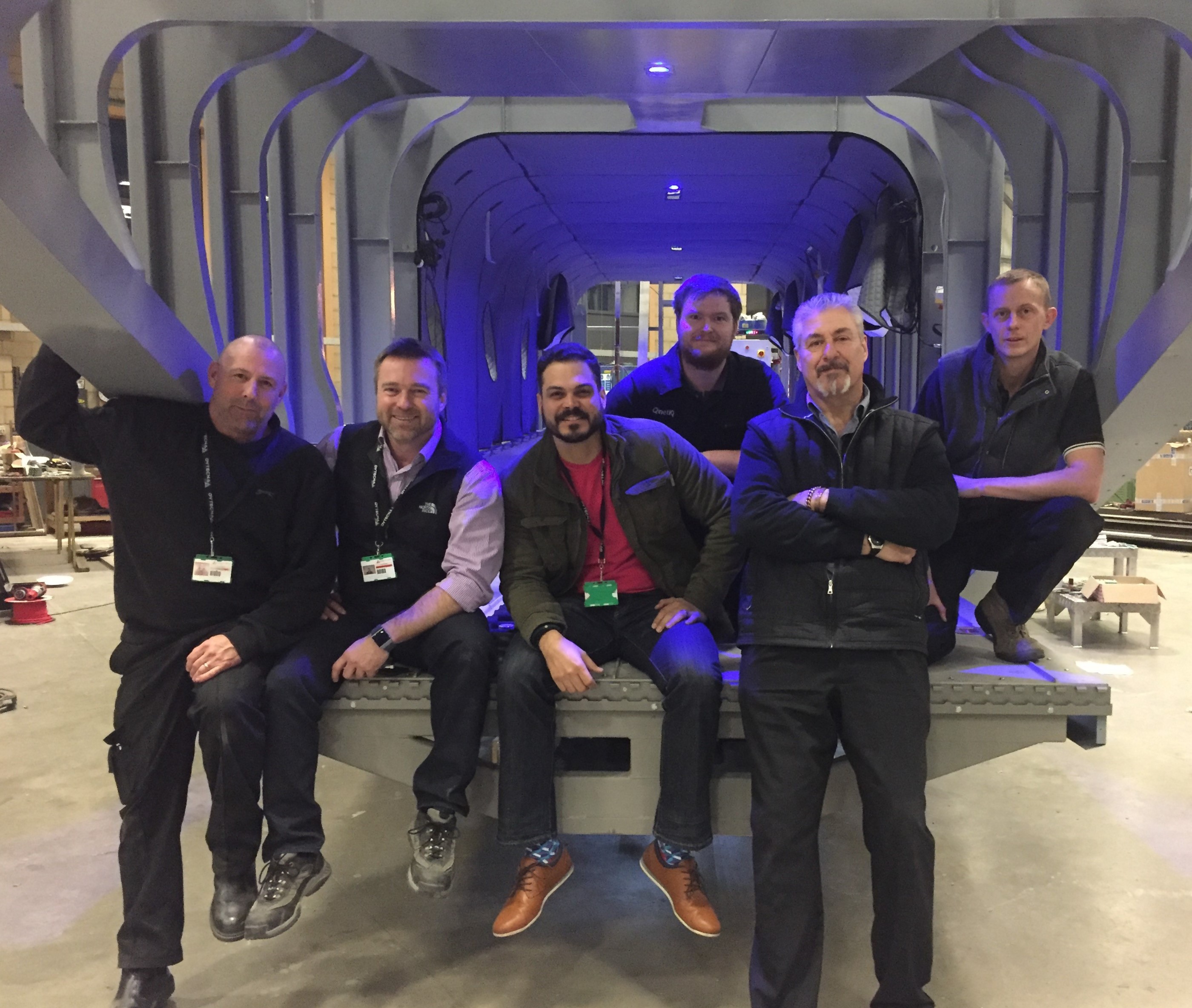 What does a day on the job look like? As a systems engineer, whenever I was not in the office working on requirements, system design, creating test documents or running around putting down fires, you could find me on a customer or subcontractor site working integration and test for our trainer. The cool thing about systems engineering is the holistic view you as the systems engineer have of the solution. You get to work with many other engineering disciplines and in the process acquire knowledge and experiences that allow you to become a more well-rounded engineer.  
How does your job connect back to your coursework? All the core engineering classes help you develop that engineering mentality, which you will need your whole career. It allows you to think analytically and arrive at solutions backed up by solid engineering rigor. In my experience, the system engineering portion of the curriculum gave me an understanding of everything I needed to know to be able to hit the ground running when I started my job. Additionally, thanks to how versatile industrial engineering (IE) is, I found myself applying IE concepts in areas I never thought of using them in. 
How has your transition from school to work? How do you balance your time? It has been a while now, but I remember coming into the job with no clear idea of how it was going to be like. Something that really helped me was being paired up with an early career engineer that had already been in the job for a while, so he could show me the ropes and help me with the transition. You have to be prepared to do a lot of reading and research to get familiar with your work and expect to do lots and lots of on the job training.
On the other hand, balancing my time required me to start being intentional in setting priorities. You come to realize that deadlines sometimes are not as clearly defined as they were back in school, so you are the one responsible to organize your time to make sure what needs to get done, does. Setting those priorities will become second nature as you grow in your career and remember that this will continue to evolve as different expectations are set by your leadership or the work itself.
What's been the coolest thing about your job so far? In my almost 10-year career with Lockheed Martin, many things have become my favorite at times. Whether it has been the challenging work environments, the people, travel, our mission or our customer. But if I had to pick one thing as the coolest of them all I would have to say the solutions and products we provide and technology and innovation that play a role in making them a reality.
Since I started working here, many conversation starters when I try to explain what I do for work would start with some movie reference about a product that made a cameo on said movie. The look in people's face reminds me of my own when I first walked to that recruiter's desk back in my FIU days.