In this series, recent grads share their journey to landing that first job out of college. After years of studying and working toward a degree, these Panthers' hard work paid off. Now they're paying it forward by letting you know how they did it.
Name: Jorge Cisternas
Hometown: I was born in Santiago, Chile. I came to Miami when I was 11 years old.
Degree/major? Bachelor's degree in mechanical engineering from FIU, master's degree in industrial and systems engineering from the University of Florida (UF) and a second master's degree in business administration, also from UF.  
Where are you working? Title? I'm an engineer in the Engineering Leadership Development Program at Lockheed Martin in Manassas, Virginia.      
How did you get your job? I first spoke with Lockheed Martin at the Resume Fest, an FIU event that allows students and alumni the chance to get their resumes critiqued by professional recruiters. I really wanted my resume to get reviewed by the Lockheed Martin team, and I was lucky enough to be chosen for a review. Once the manager saw it, he was kind enough to point out a couple of things to fix, but also stated that he wanted me to interview for an internship position. That summer, I was able to be part of the intern program with Lockheed Martin in Orlando, and that's how my career with the company started four years ago.
What was your greatest fear going into your first job and how did you face it or overcome it? I think my greatest fear was living in a new city, all on my own, away from family. I have since overcome that fear by moving to two different states during my four years at the company.
What surprised you the most about your first job? What surprised me the most is that our company assigns meaningful work to all entry-level employees. My first job required working hand-in-hand with former jet fighter pilots to deliver the simulator for future pilots to be trained in.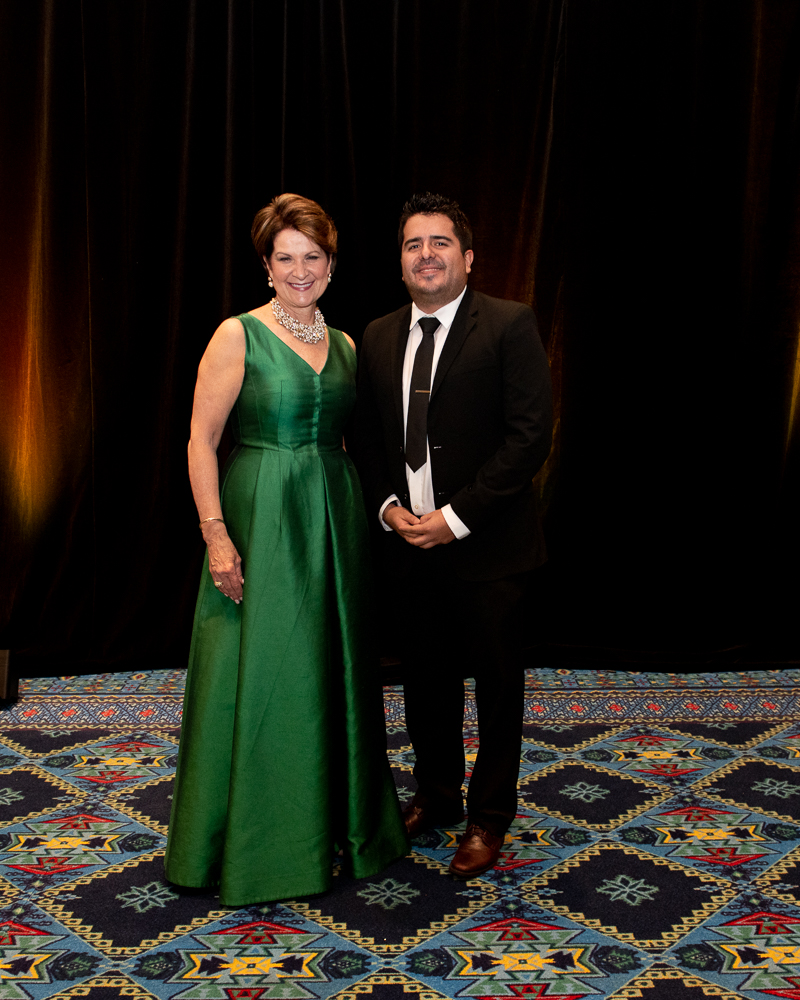 What advice do you have for those beginning the job search process? Network! Seriously, attend every career fair and engagement event possible at FIU and other national conferences. You will have the opportunity to meet different recruiters and increase your chances for multiple job offers upon graduation while having a better understanding of what those positions entail.
What does a day on the job look like? My job is to leverage my engineering background to influence our company's business development. I start every day by reading emails and seeing what meetings I need to attend. Based on the day, I can be preparing charts for an executive meeting or running data reports that will help shape the business of our company. Seeing how decisions are made by executives has been helpful as I hope to be in their position one day.
How does your job connect back to your coursework? My different roles here at Lockheed Martin have required me to apply the critical thinking skills that I learned while pursuing my mechanical engineering degree at FIU's College of Engineering & Computing. Though I have not been in a role producing mechanical engineering products, I believe going through an engineering undergraduate degree teaches you how to think critically and become a problem solver in the workplace.
How has your transition from school to work? How do you balance your time? I have tried to develop a routine, and this has helped me succeed in both my work and life outside of work. I try to stick to a routine where I do my grad school homework during the weekends and work out right after work. One of the things that I like about Lockheed Martin is that we have every other Friday off, which helps me catch up on any personal appointments. It even allows me to take a three-day weekend vacation somewhere I have not been.
What's been the coolest thing about your job so far? The fact that I was chosen to be part of the Engineering Leadership Development Program has been an awesome experience. This program has provided me with different opportunities in different parts of the company ranging from flight test engineer with helicopters to more recently taking a rotation in business development. The company has also invested in me as a leader by providing leadership training and networking opportunities.