By Emily Rivero
While hundreds of South Florida nurses, doctors, and essential workers risk their lives to help on the front lines of the COVID-19 pandemic, students who are at home and quarantined are wondering: What can I do from where I am?
While FIU continues to aid the community in its manufacturing of protective face shields for health care workers, students have been inspired to join the movement while staying home.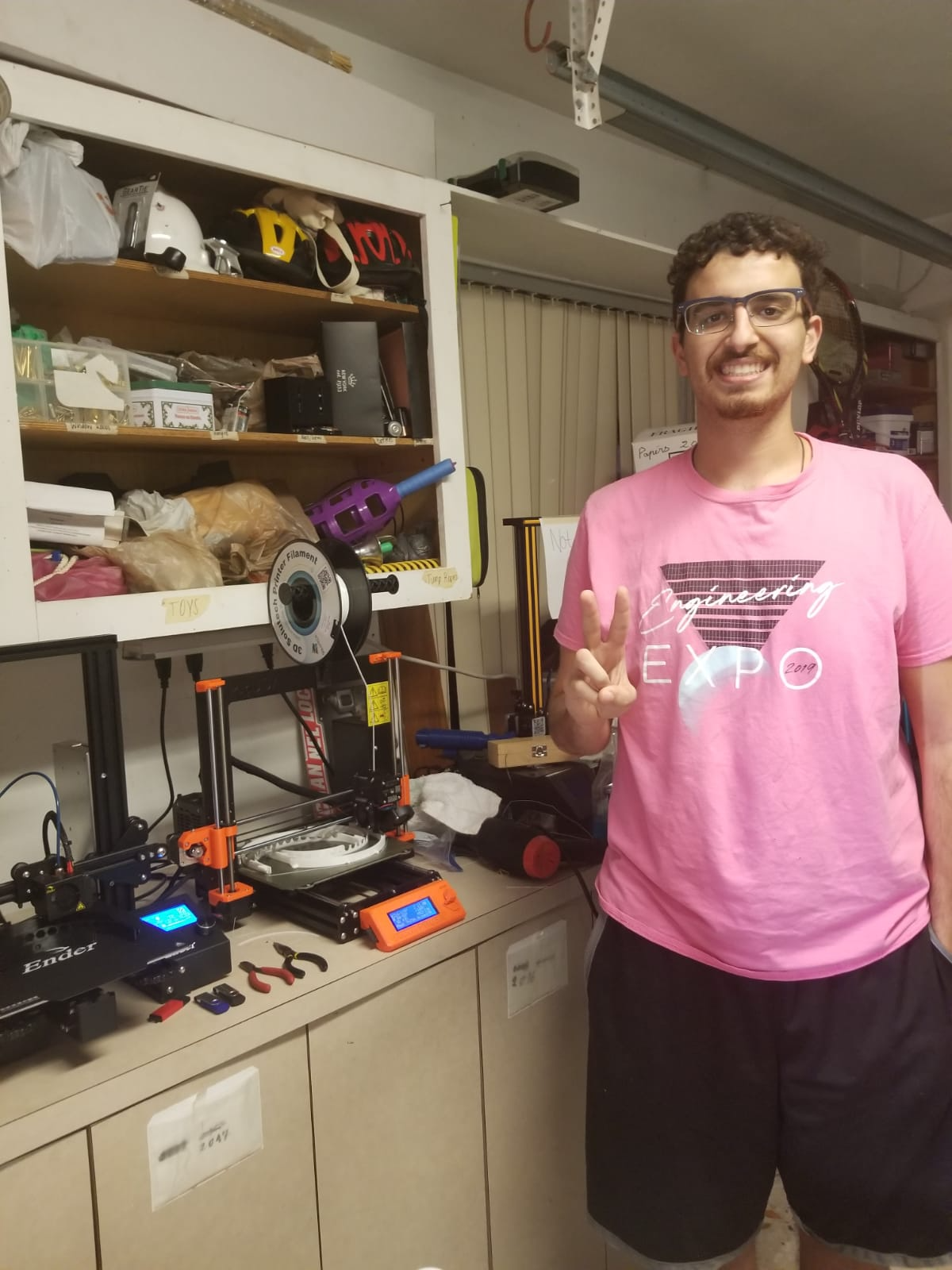 Isaac Ghobrial, an Honors College student and EdgeLab staff member, was able to take home two 3D printers from the Lab back in March in order to print face shields in support of FIU's initiative with Baptist Health South Florida. He has them set up in his family's garage printing face shields day and night.
To date he's been able to print more than 1,000 face shields and says he will continue to do so for as long as he can.
When FIU's Honors College shared Ghobrial's initiative on Instagram last month, inquiries started pouring in from other students wondering how they can help.
Nicole Iacoviello, an Honors College sophomore studying psychology, was inspired to reach out and see how she could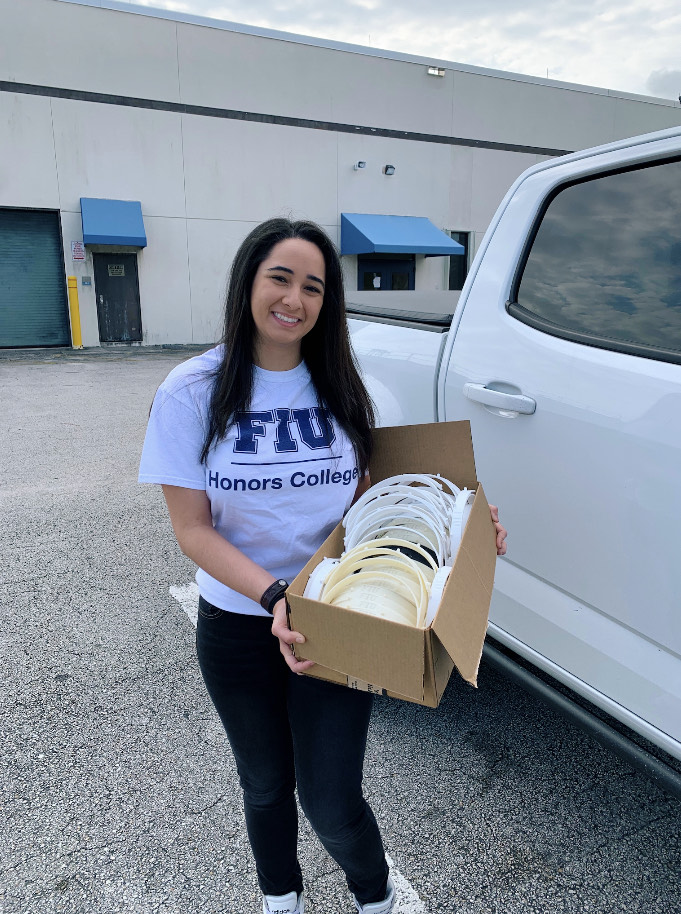 get involved using her father's 3D printer. As an aspiring doctor, Iacoviello was moved seeing students helping create masks for doctors who need them and wanted to find out how she could help. "I saw that Isaac, a fellow Honors student, was 3D printing face shields and decided to contact him to ask how I could help." Once Iacoviello knew what to do, her and her father got right to work printing face shields on a 3D printer.
Because 3D printing can take a long time, these projects have additionally inspired students to show initiative and look for solutions to make more shields, faster. "I recommended to my father the idea of using silicone molds and he immediately jumped on the idea and ordered the materials." With one 3D printer and two molds, Iacoviello and her father were able to donate 37 shields to the initiative on Tuesday, April 22.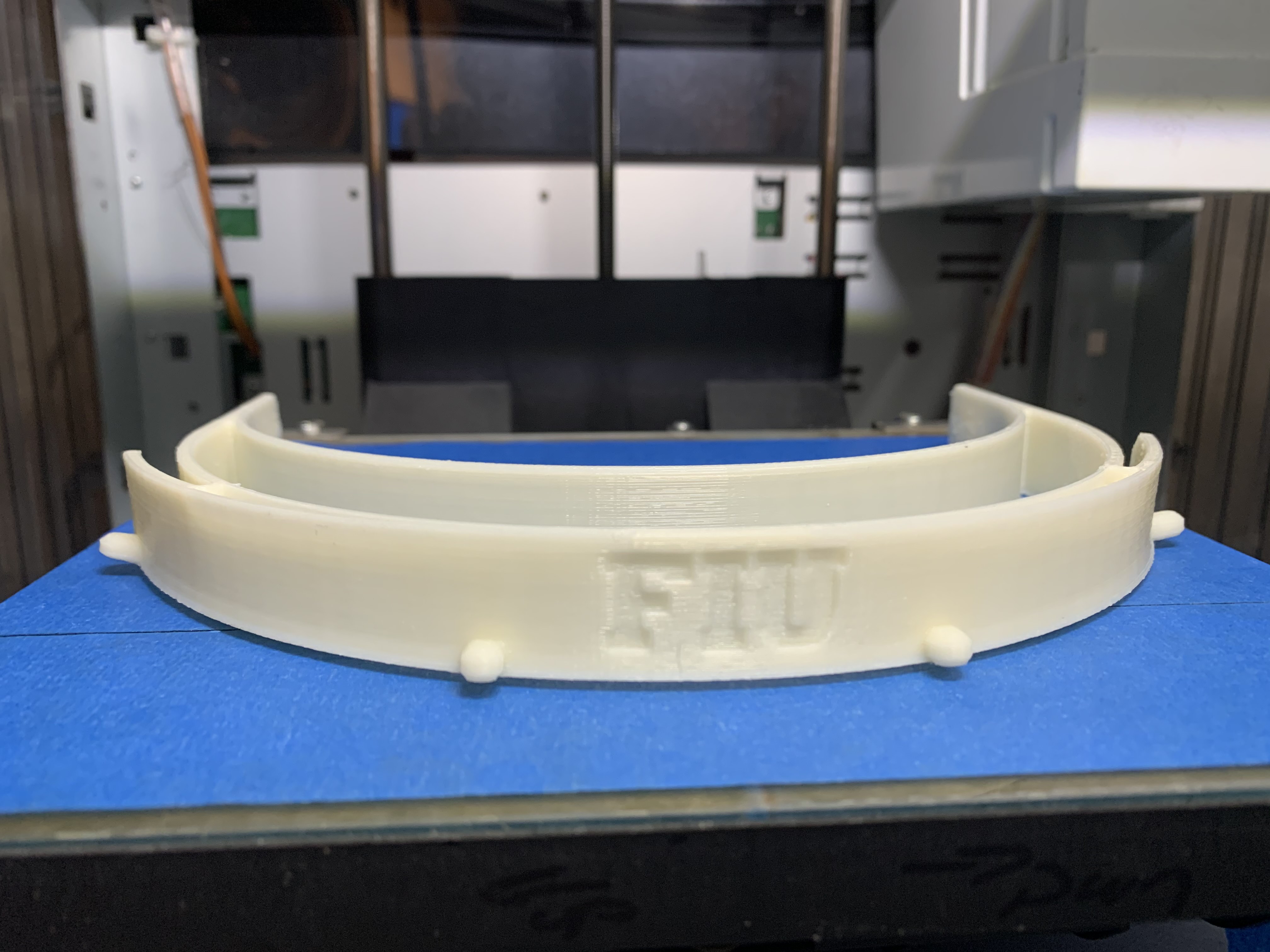 Students without 3D printers and similar resources are also finding ways they can help with what they have.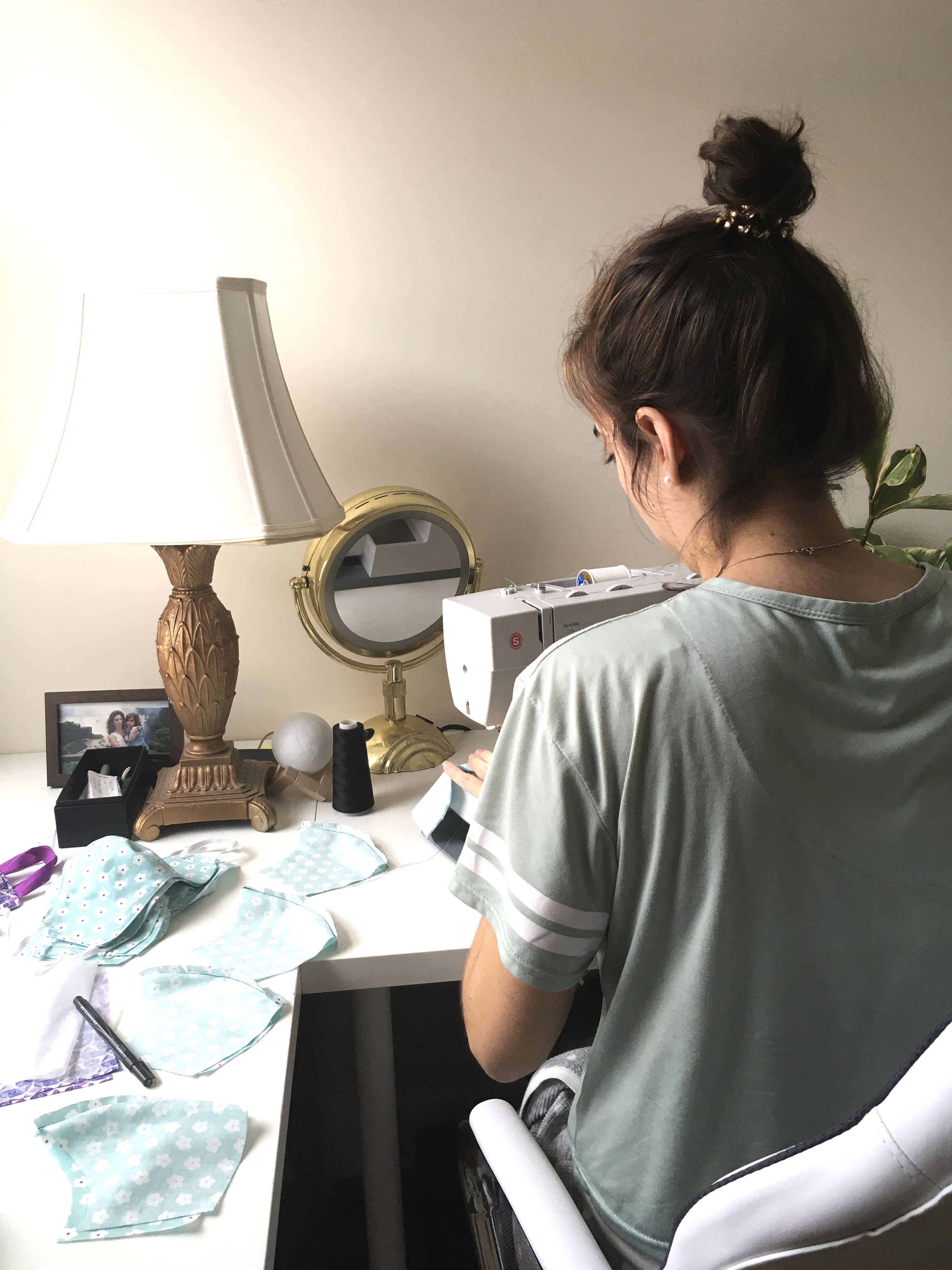 Antonella Avogadro, a computer science major who follows the Honors College closely, has been sewing face masks ever since she's been in quarantine. She was inspired by her friends who are nurses here in South Florida that told her they had trouble finding N95 and surgical masks and had to reuse old ones over and over again.
Avogadro's efforts are now helping hospitals and citizens get the masks they need. She says, "After the CDC released their new guidelines for the general population to wear cloth masks, I believed it was imperative to also give the people around me that needed them most, so as to deter civilians from using surgical and N95 masks."
Avogadro has sewn around 35-40 face masks, and plans to keep on going strong now that finals are over. "Making masks helps me feel like I have some sort of purpose throughout this pandemic, and that I can do a small thing to hopefully help the people that are keeping us safe. "