How to eat healthy on a student budget
Eating healthy doesn't have to be expensive or an impossible feat. Making a few of these adjustments can have you achieving your goals in no time.
February 18, 2020 at 9:00am
---
With a heavy class load, extracurricular activities, tight budget and stress, healthy eating for the average FIU student can seem almost impossible. However, as with any difficult task in life, healthy eating is achievable by making a few adjustments!
As a nutrition science major and a personal trainer at the Wellness and Recreation Center-MMC, I'm all too familiar with the many food-related challenges that plague the typical FIU student. Here are a few of my recommendations on how to eat healthy on a college student's budget and schedule.
Incorporate more fruits and vegetables where possible
For those who are not comfortable cooking on their own and rely on the university's available food options, I recommend incorporating more fruits and vegetables into any meal that you eat. 
Whether you want your regular bowl from Pollo Tropical, wrap from Tropical Smoothie or sandwich from Subway, there are always options to add greens or more fruit into your meals.
Many of the on-campus to go meals come with an entree and a side of chips. I recommend opting for a side of fruit instead of chips when possible. In doing so, you are diminishing the amount of processed food consumed and getting your daily serving of vegetables.
Get sauce on the side, or separately
Most restaurants serve you with an abundant amount of sauce that adds an unnecessary amount of calories. Asking for the sauce separately can mitigate the unnecessary amount of calories placed in your food because you can simply add it as needed while you eat.
Portion control is key
After a test, class or even a study session, hunger can consume you— and possibly lead you to ordering more than necessary. 
In order to gauge your true level of hunger and satiety, I recommend ordering what you normally would, but only eating half to start. 
Once you eat half ask yourself if you're still hungry. If you are, keep eating bit by bit, if you are not, then save the half for later. This strategy allows you to save money and avoid overeating and overspending on food.
Meal prep
Meal prepping is essentially preparing your meals for the whole week, or for every couple of days. It has become extremely popular because it allows you to know exactly what's coming in and out of your wallet and your mouth. 
For more information on how to eat healthier based upon your needs and budget, I recommend making an appointment with the registered dietician at the Healthy Living Program. Appointments are free to all FIU students.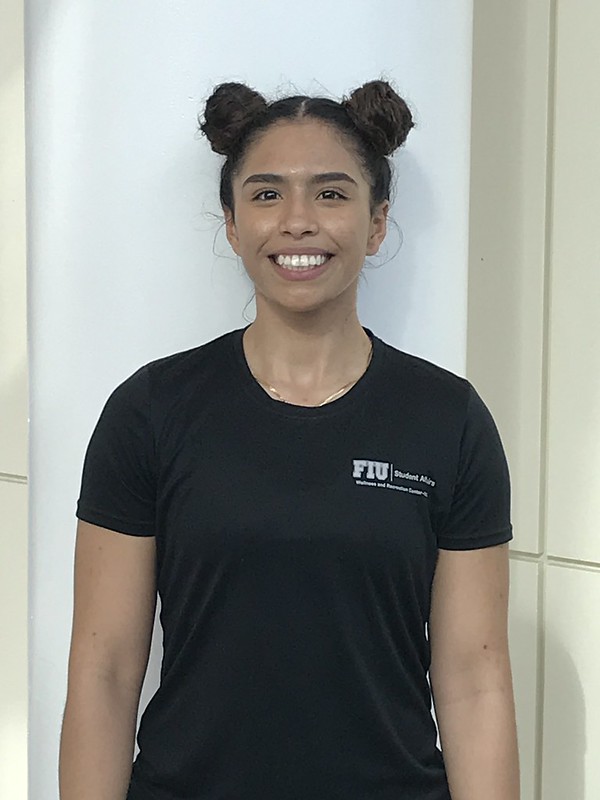 Sofia Arraut is a certified personal trainer and an undergraduate student majoring in nutritional science under a pre-med track. Arraut currently works as a personal trainer at the FIU Wellness and Recreation Center at MMC.