Hurricane Isaias expected to bring tropical storm conditions to South Florida
Hurricane update #1
---
President Mark B. Rosenberg shared the following message with the university community on July 31, 2020:
Hurricane Isaias, currently approaching the Bahamas, is expected to affect South Florida's weather this weekend, possibly causing tropical storm conditions.
We are about to experience what many of us worried about: a storm during the COVID-19 pandemic. Forecasters do not anticipate this will be a worst-case scenario storm for us, but it is a reminder that we must be ready.
The most important thing you can do today is make sure you and your family have supplies and medicines for the next few days. Please monitor local media and pay attention to updates from the National Hurricane Center. Isaias must not take our attention away from the things that we must all do to stop the spread of COVID-19: Wear your face covering, keep physical distance and wash your hands frequently with soap and water.
For us at FIU, this storm comes at the end of the summer term and right before our virtual commencement on Sunday. Our campuses are ready: We have shut down our labs, secured boats, construction sites and outdoor furniture and procured food and fuel. We have 331 students living on campus who will shelter in place during the storm if they are not able to go home. I hope your homes are ready as well.
Hurricane preparation may be a new experience for many members of our university community. For tips on what to do, please visit the FIU Department of Emergency Management website or Miami-Dade County's Hurricane Guide.
Please note that FIU has a communication protocol to keep the community informed about university operations during emergencies, including hurricanes. We expect university operations will continue as scheduled and will keep you updated should anything change. Please look for emails, follow FIU on Facebook, Twitter and Instagram and, check FIU News and monitor local media for updates.
Please make good use of this time to prepare, take responsibility and do anything you can to assist others in our community who might need help.
Thank you and stay safe.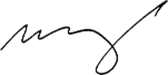 Mark B. Rosenberg