'I Just Called to Say:' Students spend Valentine's Day with local sculptor Julio Larraz
The Frost Art Museum welcomed students, area residents and arts enthusiasts Feb. 14 to celebrate the official unveiling of Trojan Horse, a large sculpture of a telephone created by Miami artist Julio Larraz, on loan to the museum.
The event, titled "I Just Called to Say..." was held on Valentine's Day to highlight the date Alexander Graham Bell applied for a patent for his invention of the telephone.
"We wanted to make the connection between the beautiful new sculpture, the Alexander Graham Bell reference and the fact that it happened to fall on Valentine's Day," said Carmen Carpio, the museum's event manager. 
Larraz was born in Havana, Cuba, and he came to the United States. in 1961. He established himself as a painter and as a sculptor. In his early days in the U.S., he found work as a political cartoonist with published works in the New York Times, Washington Post and Vogue Magazine.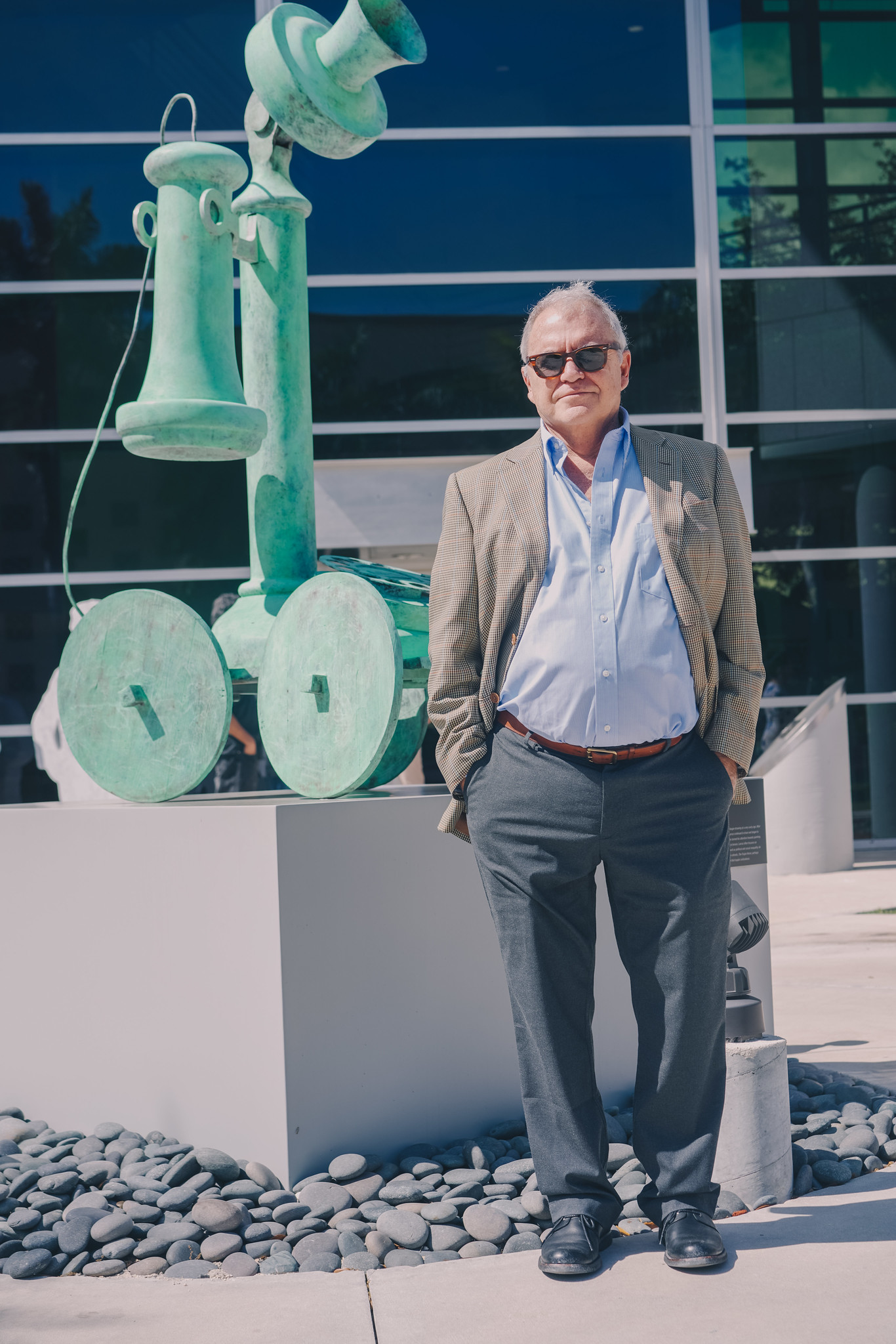 After brief remarks from Frost chief curator Amy Galpin, attendees enjoyed refreshments from the adjacent Vicky's Café, a staff-curated, telephone-themed music list, colorful art-making activities and had the opportunity to chat with and interview Larraz about the gigantic telephone sculpture and his work overall. 
Many students wanted to know why he named the piece Trojan Horse, which is a nod to Greek Mythology, but also represnets the political implications of resistance and subterfuge. 
"Today, we celebrate love but we can also acknowledge that to express love and joy is also a form of resistance and Julio Larraz knows this well… As we express joy around this sculpture we also acknowledge its political associations, Julio Larraz is passionate about fighting oppression, political and social inequality and resisting dictatorships.
"This sculpture gives us joy but it also acknowledges the political realties of our time," explained Galpin.