Even in times of social distancing, classes must still go on. But with the coronavirus pandemic forcing an end to on-campus instruction, for the time being, how are FIU faculty members keeping the momentum alive for students through the computer screen?
The Department of Theatre is going behind the scenes and showing the university community how they stay motivated while working remotely with their all-new video blog (vlog) series, The Class Must Go On.
The vlog is being spearheaded by Ivan Lopez, instructor for FIU Theatre and director of audience development and student assistants Glenda Umana and Clarissa Fleurimond.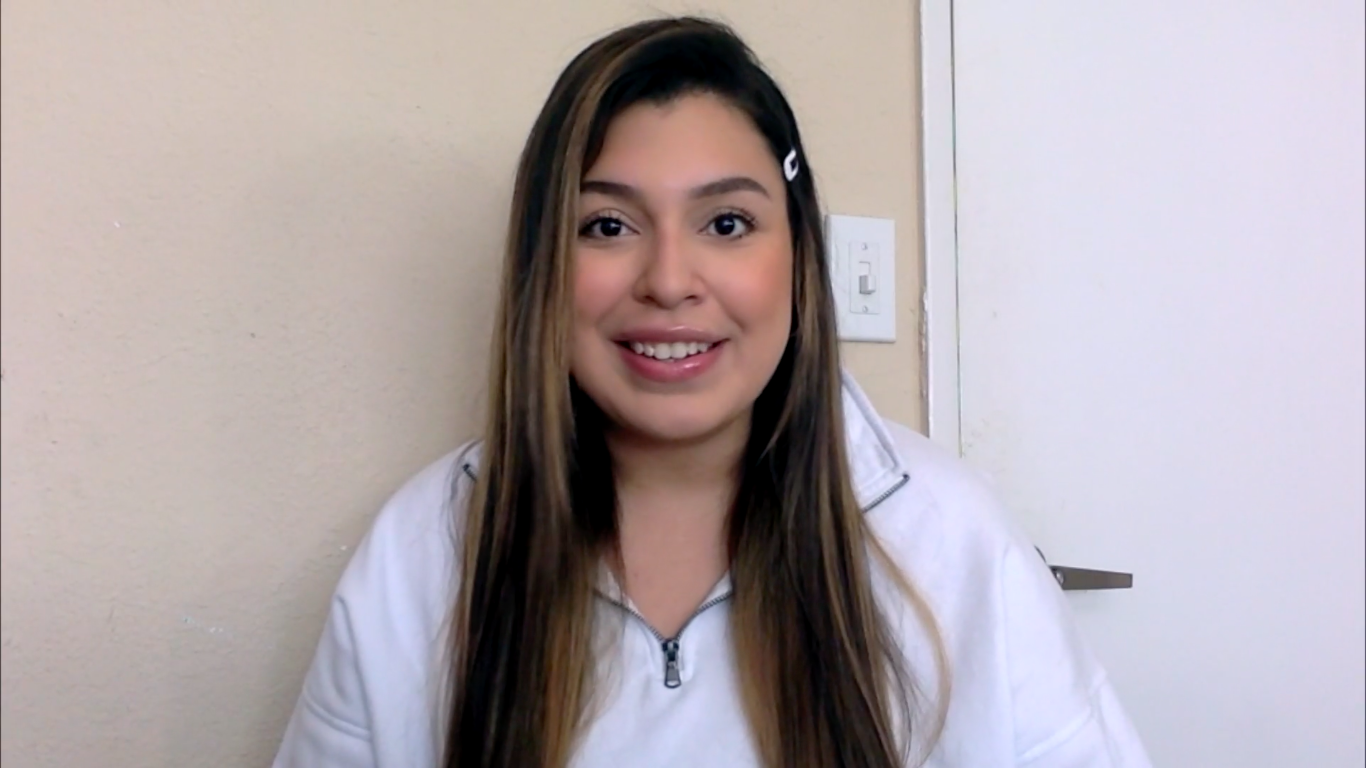 With the department no longer having a show to prepare and market for, due to the coronavirus pandemic, Lopez and his team decided to put the focus on theatre classrooms and bring the FIU community along on their adventure as they navigate the transition to remote learning.
"Our vlogs are meant to help students feel like they're not alone while going through this transition to remote learning," says Umana, the vlog's host and editor. "It's a drastic change, especially for many classes that rely on that human connection and physical contact but we are encouraging our community to continue working and making it happen. It also provides an inside look for those not in our community of all of the work that goes into our craft." 
Each week, viewers will get an inside look into the different projects students and faculty are working on from home, how they're adjusting to the new coronavirus "normal" and even a planned special segment featuring the students' and faculty members' pets.
"Theatre is all about human connection and collaboration," Lopez adds. "Trying to maintain that sense of connection and familiarity has been the biggest challenge with social distancing. Participating in Zoom classes and projects like the vlog really help to bring this type of camaraderie back and connect us to our students and audience a little better."
The team is encouraging all FIU Theatre students and faculty members to share what they're working on in the virtual classroom and at home to be featured on the vlog. 
While Lopez and his team may not have a clear path of what every episode will look like they're not worried.
"Part of what we have to do as creative people is go into the unknown," Lopez says. "There's not always a map for us to follow, sometimes the map reveals itself as we work and so we're embracing that with this shift online, which has been challenging but it's led to cool projects like the vlog. We'll continue finding the story as we go on." 
If you're a member of FIU Theatre and would like to be featured in the vlog, email guman003@fiu.edu.
Watch the first episode below.