Student's COVID-19 article places her among top 20 winners in national news competition
---
About a week after FIU announced that the university would be transitioning to remote learning and working, FIU's Department of Journalism + Media student Kaylee Padron was assigned a breaking news piece on how local media outlets were struggling due to COVID-19 by her political reporting professor Daniel Evans.
Her piece was later entered by Evans into the Hearst Journalism Awards Program. Padron is among the top 20 winners in the program's breaking news competition.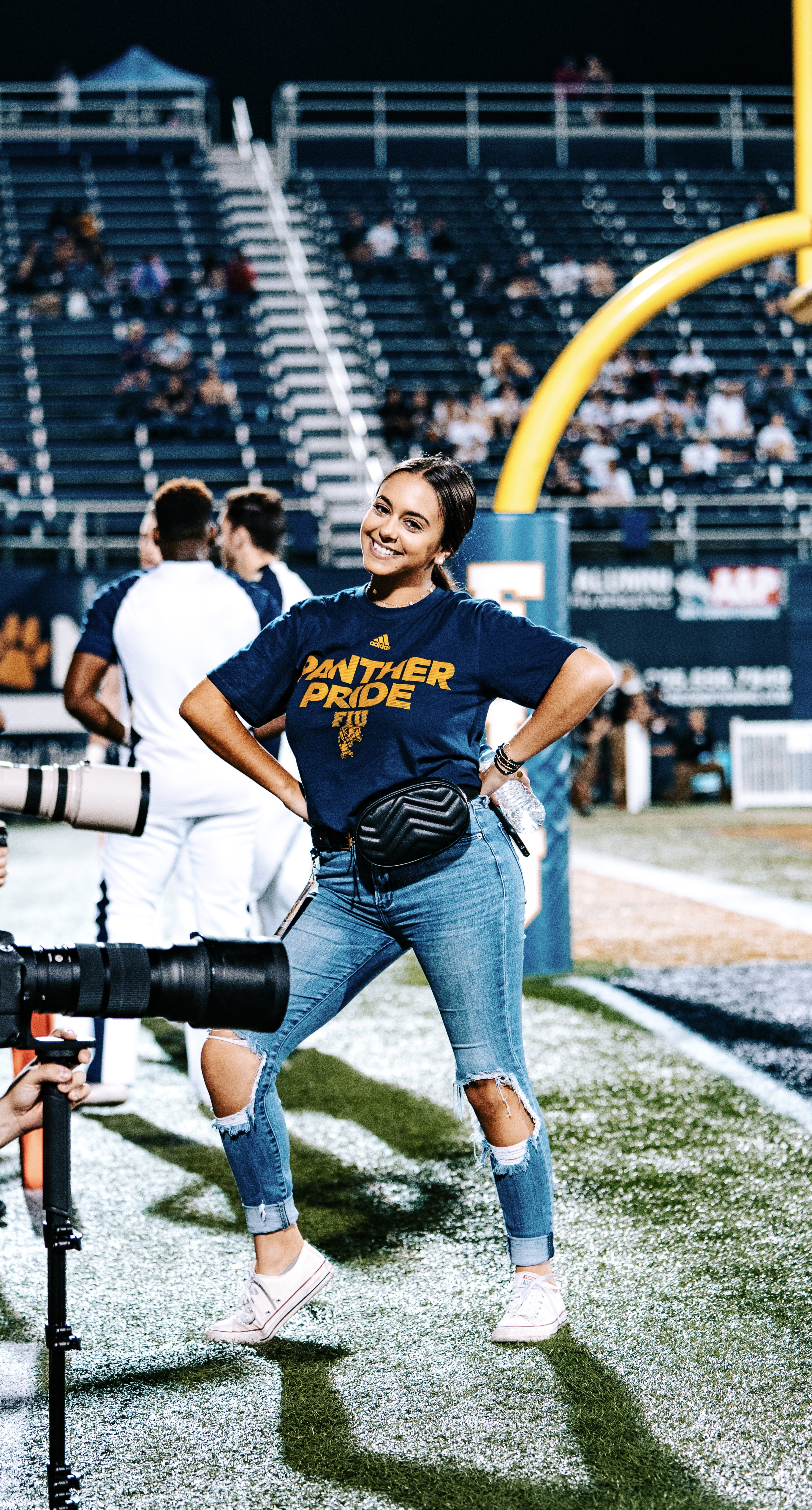 "The award was a real surprise for me," says Padron. "I didn't even know I was entered into the competition. COVID-19 had really just hit the nation, so I knew what was at stake with this piece."
The Hearst Journalism Awards Program was founded in 1960 to provide support, encouragement and assistance to journalism education in colleges and universities. Each year, 14 award competitions are held for undergraduate journalism students—five writing, two photojournalism, one radio, two television and four multimedia.
Padron's piece focused on the trouble the Miami New Times was facing due to the coronavirus pandemic. With South Florida on lockdown, Miami New Times, like many other alternative weeklies, struggled to stay afloat. Many employees experienced layoffs or pay cuts and advertisements significantly decreased, which the publication heavily depended on. Padron conducted numerous virtual interviews with current and former employees of the publication to get the inside scoop on how the company was fairing.
"When a problem occurs, journalists are the ones tasked with the job of explaining to the larger world what's really happening," Evans says. "So, when a publication experiences difficulty, like pay cuts or layoffs, it's still up to journalists to report on it, and it can be an uncomfortable situation but Kaylee really dug in and did a tremendous job."
Padron first learned about the Hearst Journalism Awards Program when she was a student at the University of North Carolina at Chapel Hill (UNC) before transferring to FIU in 2018. UNC has a strong reputation for its journalism program and has had many students who have gone on to win Hearst Awards. Ever since then, Padron has made it her mission to earn a Hearst Award for her writing.
"When the placings for the breaking news competition came out, I ended up tying with a UNC student," adds Padron. "That was so rewarding for me as I had transferred out of there to become a Panther."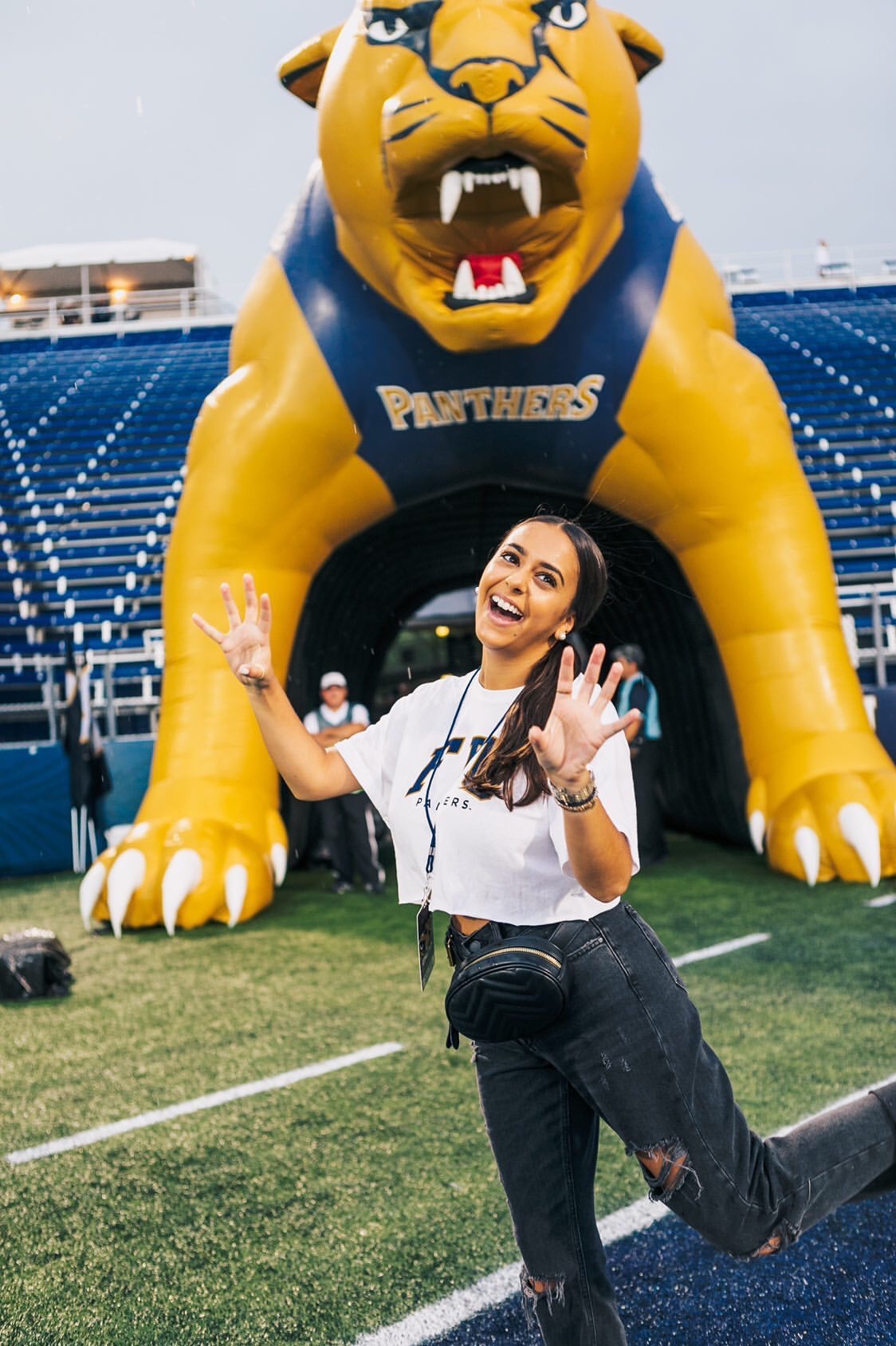 Padron attributes a lot of her win to Evans and her editor, Charles Strouse, instructor and digital director of the South Florida Media Network (SFMN). Both provided her with constructive feedback and reminded her of her potential.
"It's definitely an honor to have placed for a Hearst Award," adds Padron. "It's something I will always take with me and I am proud that FIU was next to my name."
After graduation, Padron is hoping to continue her education at FIU and pursue a graduate degree.