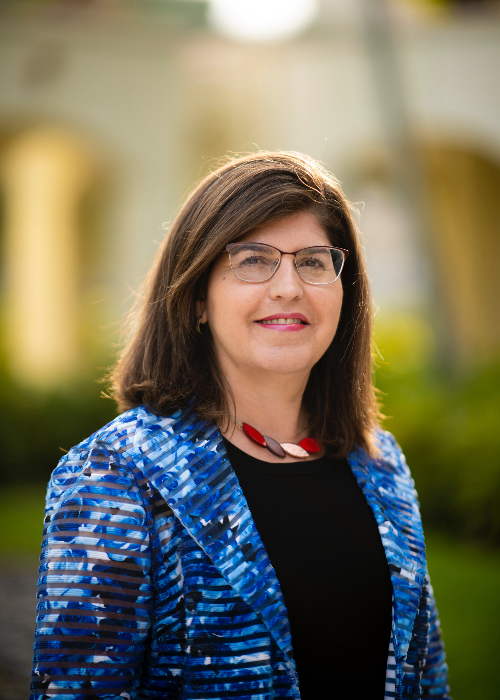 Dear Readers:
Unexpected. Unrelenting. Unprecedented.
These are the times we live in. 
Like countless other universities, companies and organizations, FIU confronted the coronavirus pandemic with a quick pivot. The institution moved some 5,000 courses to remote learning (and thousands of employees to remote working) in mid-March and has not looked back since. Our students, faculty and staff have found themselves reaching down deep to keep it together—and in the process learned they had still more to give to those in need.
In this issue—an online exclusive that replaces a print version that had already been in design—you will read about the selflessness and innovation displayed by members of the university community, among them our alumni. Take a moment to read their stories and gain inspiration from individuals making a difference every day.
When in late-May our country found itself fighting another disease—this one more insidious than any virus and brought to the fore by a string of reprehensible injustices aimed at black Americans—FIU again immediately looked within to begin addressing a social ill that will require strong action to eradicate. But eradicate it we will.
Since the death of an unarmed black man, George Floyd, at the hands of police, millions around the world have protested in favor of police reform and social justice. Faculty, administrators, students and alumni have all lent their voices to the cause. With online panels, a town hall and teach-ins—some of them drawing more than 1,000 attendees—FIU has explored the past and the present while committing itself to a new world. (See President Mark B. Rosenberg's draft document in support of planned universitywide initiatives and an announcement of the new Equity Action Initiative.)
As always, I welcome your comments. Please drop me a line at magazine@fiu.edu. I promise to write back.
Sincerely,



Alexandra Pecharich
Editor