In this piece, Honors College alumna Samantha Baudin '19 shares her experience as a Mojochat mentor and the challenges faced by her Chinese learners who are in the center of the coronavirus outbreak.
---
Is the 2020 Year of the Rat turning out to be the year of the Bat?
As the novel coronavirus has taken over the Lunar New Year, the focus in China has been shifted from one of celebration to that of concern. Fireworks have been banned. Travel has been banned. Citizens in many areas are living in a state of quarantine and students are back in their homes with nothing to do. One source of social interaction and education offers students a unique reprieve: Mojochat, a Miami-based startup that hires FIU and UM students to tutor online their international peers who plan to study in Miami, helping them improve their conversational English skills while having a fun, engaging interaction.
Mojochat allows students to do exactly what the virus has kept the country from doing: making a human connection.
Considering the global outbreak, all test prep classes have been cancelled throughout the country. Test dates have also been cancelled and there is the looming possibility that the return to university classes may be delayed. Nevertheless, FIU mentors continue to serve this group of learners. We have a firsthand look into the current state of the society as the learners share their personal experiences with us.
One learner shared his stress with his mentor stating that, due to a cancelled International English Language Testing System (IELTS) exam date, he will not be able to meet the deadline for a master's program that requires IELTS certification and will have to wait for the next cycle. Others have also shared their frustrations over waiting for reserved protective face masks due to a shortage of them in the pharmacies. These are just some of the personal accounts we have received from the Chinese learners who are directly affected.
With very few options and strict government regulations, many Chinese students are dedicating their time to studying. As many learning services are closed in China, our learners are taking more Mojochat sessions to practice their English. Not only is this a solution to their monotony, but also allows them to talk to somebody outside of their household. FIU and UM students have been providing that human connection that is needed to make—what was supposed to be—their holiday break better. In times of need, you turn to your fellow peers for support. We have been that reinforcement of positivity for this group of international students as we are all united by a common view: global welfare. 
FIU students dedicate their late nights or early mornings to hold classes for their Chinese learners and provide a comfortable learning environment for successful English discussions. As fellow university students, we are not intimidating "teachers," we are relatable mentors. Now more than ever we are unified by a common fear for our health and concern for our society's well-being.
Our Panthers are stepping over cultural differences and taking in global knowledge to be involved in an international matter. We have been motivating and encouraging those whose lives have become the subject of current news. We help them to use their voice to communicate effectively and show them that they are heard, especially during a time where leaders and public officials are speaking on their behalf.
FIU Mojochat mentors are not simply teaching. They are showcasing examples of international collaboration through the sharing of cultures. As Mojochat mentors and Panthers we do not overlook the needs of our international constituents. We have learned to be globally conscious. This Lunar New Year, we will be Worlds Ahead.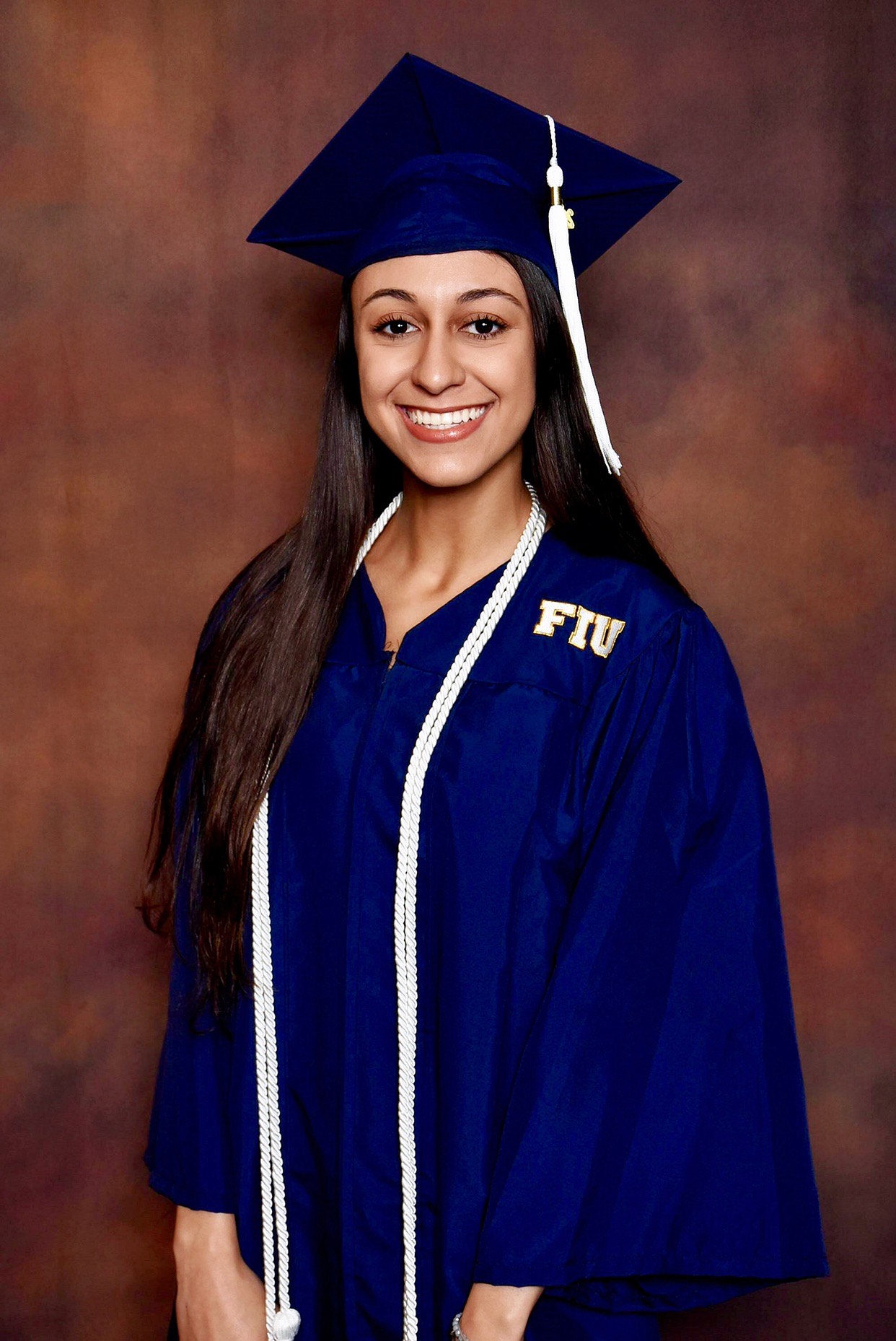 Samantha Baudin '19