Name: Andrea Peña Yuja
Hometown: Miami, Florida
What is your major? Construction management 
Where did you intern? What was your role there? I completed my internship at Juneau Construction Company. I worked in the Preconstruction and Operations departments.
How did you get your internship? I got my first internship with Juneau Construction in Summer 2019 by visiting the FIU Career Fair. I was contacted by the human resources department once again this year to participate in the company's virtual internship program. 
What advice do you have for those beginning the internship process? Always attend career fairs, provide an honest resume and follow up with the companies you're interested in. 
What projects did you work on? During the first three weeks of the six-week internship program, I worked on the Grove Central project, a modern mixed-use project that, when completed, will include a 23-story tower with 180,000 square feet office, 40,000 square feet of retail and 850 parking spaces. During the last three weeks of my internship, I focused on the Cocowalk project. Located in the heart of Coconut Grove, Cocowalk is being renovated, while remaining open for visitors and guests.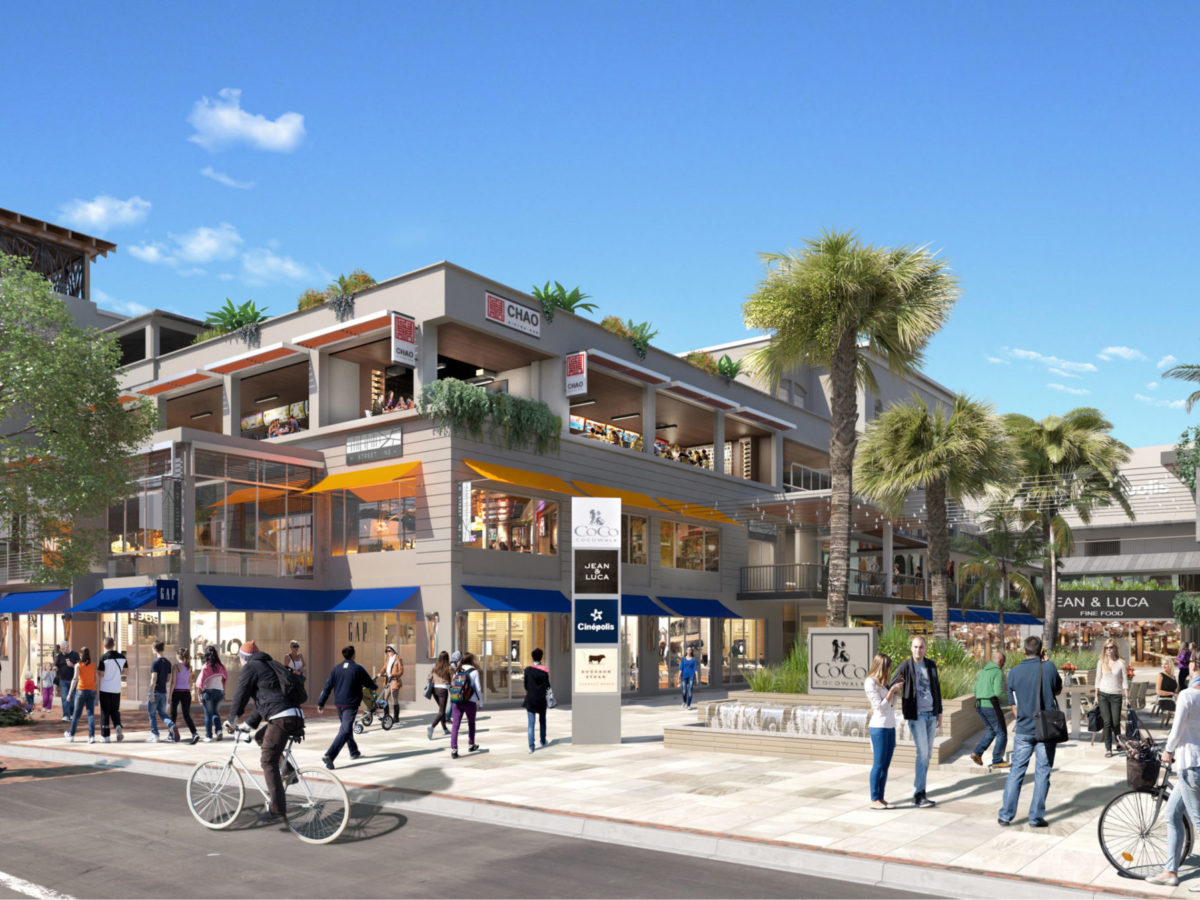 How did your internship connect back to your coursework? During my internship, I attended various training meetings on both preconstruction and operations. These trainings helped me relate my coursework to real-life problems during the preconstruction phase or on-site.
What was the coolest thing about your internship or that happened during your internship? In my internship last summer, I was part of the Cocowalk project team at its starting phase. This summer, I am helping with the closeout documents for that project. I was able to see the starting and ending phases of the project. 
What did you like most about your experience? I liked the interaction with people from all departments. Receiving great advice for my future career from the company's employees was very rewarding.
What did you learn about yourself or how did the position increase your professional confidence? I learned that I could perform any task that is assigned to me. I know more about construction than I thought and was familiar with most subjects and tasks assigned to me.
How did it help you prove yourself in the "real-world?" I got exposed to real-world situations that are not taught in school. I set goals for myself and was confident while solving them. I always reached out to my managers if I had any doubts because I believe that there are no "dumb" questions. 
What was it like to have a "virtual" internship during the COVID-19 pandemic? Some tasks are easier to complete from home than others. Work that requires analysis, research, communication or preparation of documents is well-suited for a virtual internship. Also, I had the opportunity to virtually meet with people that were sometimes too busy to meet in person. 
What tools were you provided with to succeed in a virtual internship? I was provided with video conferencing and project management online tools. I had a manager for preconstruction, a manager for operations, and a mentor throughout the virtual internship. There were online training activities immersing in real-world environments to put the online training into practice and weekly webinars.
How did you connect with colleagues and build connections through a remote work environment? We had a recap meeting every Friday, where everyone shared their responsibilities and experience with their managers. Also, every Friday I participated in a virtual "Cafecito Time" with the CocoWalk team, and we shared our day-to-day activities with each other. I believe this is a good way to build relationships for the future.
---
Question to CEO of Juneau Construction Company Nancy Juneau:
What inspired Juneau Construction Company to launch the VIP2020 (Virtual Internship Program)?
Juneau Construction Company has been fortunate to host interns for the past 20 plus years we have been in business. When COVID-19 struck earlier this year, and our construction industry was rocked, Juneau was able to move forward as an essential business. One of our initial discussions about our 2020 interns revolved around our new incoming interns and how to navigate with them since we were now working remotely, and only essential job site workers were working onsite.
Rather than take the easy road and cancel with all our interns, several senior managers came up with the idea to move forward with an internship that would be 100-percent remote. Dubbed 'Juneau VIP2020' (Virtual Internship Program), we moved forward with 12 interns this summer splitting time between preconstruction exercises and project management experience. Overall, we have been extremely pleased with our VIP2020 internship experience.