Newly created engineering degree encourages students to customize program
Patricia Garcia and Naimah Woods are on track to be the first two graduates of the newly-created Bachelor of Science in Interdisciplinary Engineering, housed within SUCCEED.
December 3, 2020 at 2:00pm
---
Patricia Garcia and Naimah Woods are on track to be the first two graduates of the newly-created Bachelor of Science in Interdisciplinary Engineering (IDE) program, housed within the College of Engineering & Computing School of Universal Computing, Construction, and Engineering Education.
Rather than focusing exclusively on an existing engineering subfield, such as electrical or mechanical engineering, the Interdisciplinary Engineering program provides a customizable degree for students that enables them to learn across disciplines.
This people-centered, systems-focused approach allows students to optimize their opportunities to enter the workforce, including emergent entrepreneurial businesses. Interdisciplinary students are exposed to the fundamentals of science and engineering, while also developing their skills as leaders, systems thinkers and engineering designers through engineering leadership and business courses as well as a project-based course sequence.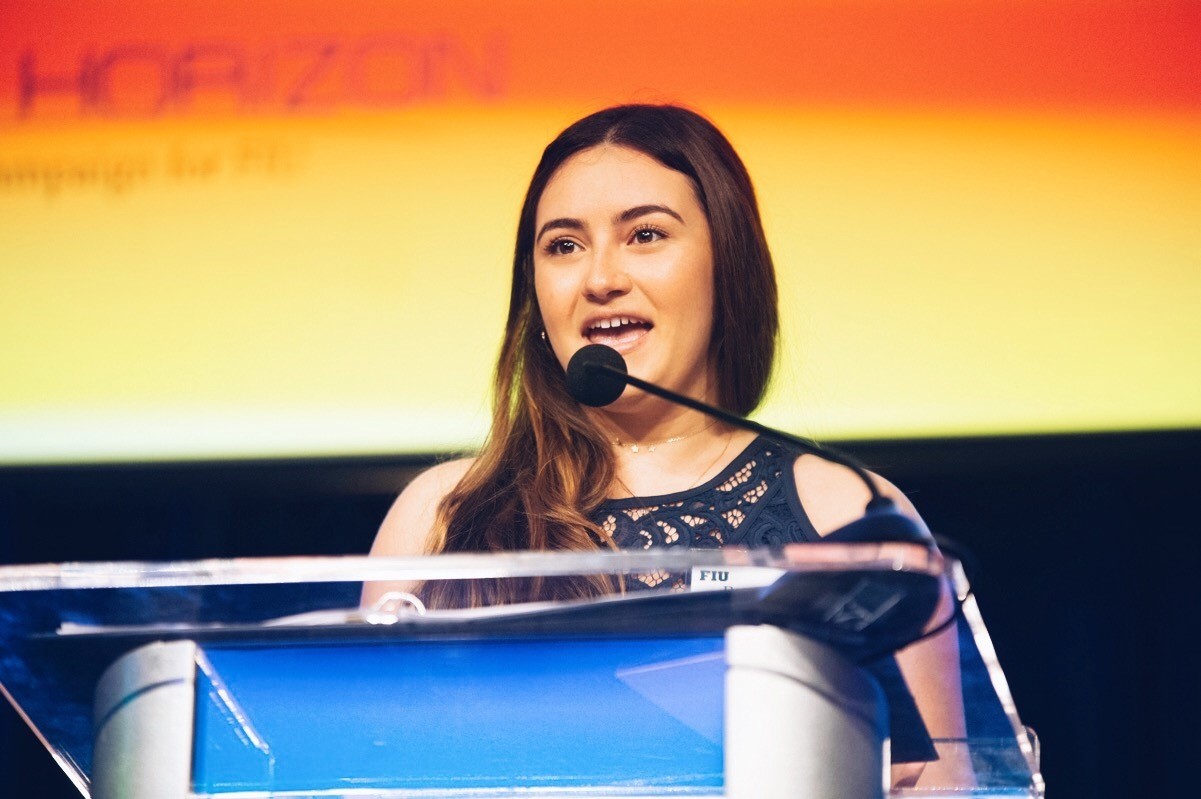 Garcia, expected to graduate in Spring 2021, believes that the future of engineering is interdisciplinary, and looks to executives in tech companies like Apple and Microsoft as examples.
"Traditional engineering degrees are valuable, but I believe that the new IDE degree allows students to integrate expertise from different disciplines into a single context. I've been able to develop both business acumen and technical knowledge, which will serve as the optimal springboard for a future technical management role."
Garcia is no stranger to the intersection of technology and business. She began her career at FIU in mechanical engineering and switched to interdisciplinary engineering last spring. The start-up she launched— College Thrifts, a peer-to-peer marketplace for individuals who want to purchase campus gear but can't afford campus bookstore prices—is currently in the mobile app development phase.
Garcia—who is a member of the Society of Women Engineers (SWE), the Society of Hispanic Professional Engineers (SHPE), and was recently selected by media company Televisa to be the undergraduate face of their TECHNOLOchicas campaign to empower Latina women in STEM—recommends the IDE program when she does outreach.
"The interdisciplinary nature of the degree has opened a lot of doors and given me the flexibility that other traditional degrees did not to pursue my multiple interests."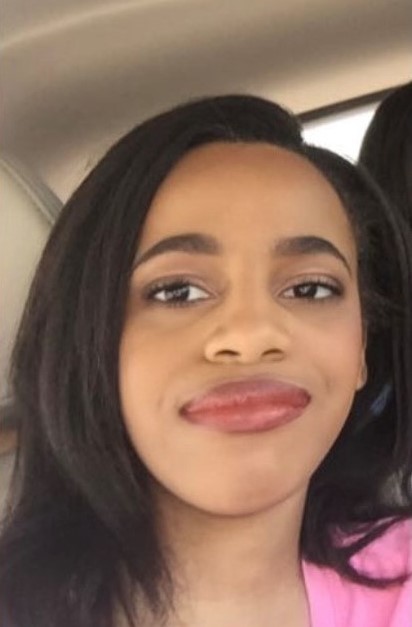 Woods, expected to graduate in Summer 2021, also thinks it's important to integrate engineering with other disciplines.
"When you look at an engineering project, many people only look at it from one aspect," she says. "But it takes a lot of different skills to make something like a jet or a car. You could have the best idea in the world, but if you can't convince a company why they should invest in it, your idea won't go anywhere."
Woods, who is the vice president of FIU's Institute of Electrical and Electronics Engineers (IEEE), has a job offer with Rolls-Royce and believes the IDE program helped her secure it.
"In engineering, you're taught to think about what you're making. In business, you're taught to think about how to sell it. And, in leadership, you're taught to think about the people involved in the process.
"Companies are starting to realize that people who can do multiple things are more valuable, and I was able to sell that interdisciplinary aspect of myself and of the program," she says.
She also credits the strong support system of SUCCEED, where professors helped her prepare for technical interviews.
SUCCEED was formed in 2018, in conjunction with the STEM Transformation Institute, as the first engineering and computing education department at a minority-serving institution. The school was created in alignment with the university's vision to be a "leading urban public research university focused on student learning, innovation, and collaboration." Faculty within the school, along with students and staff, seek to connect research and innovation with student learning through collaboration with other members of the college and FIU as a whole.
Woods is not planning to let the white and male-dominated fields of engineering challenge her.
"As a minority student, I know that at the higher levels, there won't be too many people that look like me, but I'm not going to be discouraged. Someone needs to be the first," she says.