No time for tears: FIU students channel disappointments into tutoring youngsters
An almost-graduate and a rising senior have launched a free-tutoring service—and their FIU peers have joined the cause.
---
Isabella Perea was supposed to walk across the commencement stage this week. Pierina Anton was scheduled to fly in early June to Salt Lake City for a 10-week internship at Goldman Sachs.
Those once highly anticipated experiences tamped down, the two women have poured their energies in recent weeks into launching a free-tutoring service to provide extra academic support to K-12 pupils.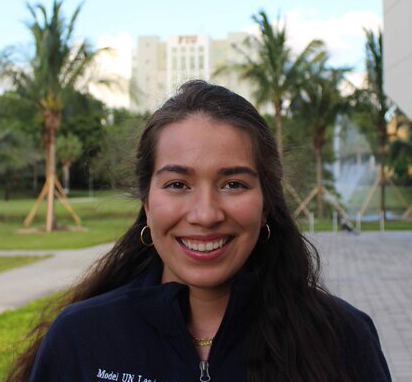 "I myself have struggled with adjusting to remote learning," says Perea, a biology major who saw her classes banished to the internet, like everyone else. "No professors, no office hours. I can imagine how much more difficult it's been for younger students."
Having a hard time coming to terms with the abrupt end to campus activity while isolated at home locally with her family, Perea began investigating ways to help the community and fell back upon her work as a trained FIU learning assistant. In that role, she facilitated small-group exercises and discussions in physics and organic chemistry courses to boost students' knowledge and understanding. A seasoned volunteer with hundreds of hours logged at hospitals and food banks, she contacted Anton, an almost-senior who had left dorm life for her family's home in Orlando. 
The pair have since brought on board a combined 20 FIU students and alumni ready to offer homework help for courses that run the spectrum, from various levels of math and science to English, history, social studies and even Spanish and French. To ensure productive sessions on Zoom, Perea and Anton train tutors in security best practices and how to use enhancements such as "share screen" and "white board" as well as provide tips for successful interactions. Families interested in E-Learning Amigos Tutoring need only complete an online application to get started.
Emily Rivera, a junior at John A. Ferguson Senior High School, has found the no-charge tutoring a lifesaver as she does battle with Algebra II. Her school assigned Khan Academy videos in lieu of live instruction, and Rivera felt they fell short in covering topics such as exponential expressions. "It was taking me two days to finish a set of assignments, and I would do very poorly on them," she says of homework scores that ranged from between 0 and 75 percent. An online tutor, however, quickly helped turn things around.
"This past week I got a 100 on a test," Rivera says. "I'm really grateful."
Another dozen-plus youngsters and counting likewise have begun meeting with tutors even as Perea and Anton continue to spread the word. They have reached out to Miami-Dade County Public Schools and are working toward meeting district requirements that will allow a formal partnership. They have connected with Lotus House, a local shelter, to provide services to children living there. They have contacted the local office of the International Rescue Committee, where Anton once interned, to assist minors under the organization's care. And AmeriCorps, a national volunteer program funded by the federal government, is set to distribute their information to families around the country.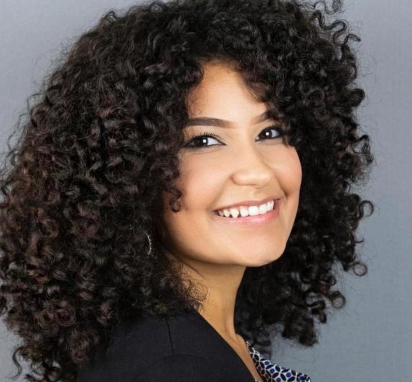 The initiative jives perfectly with Anton's interests and she hopes to continue the tutoring beyond the current school year in efforts to stem what she predicts will be "really drastic" learning losses for many. An international relations major who is a leader on the university's renowned Model United Nations team, she has taught English in Cambodia and was employed by a city-run tutoring program for low-income youngsters in Kissimmee, Fla. She wants one day to work in the development field with an emphasis on education.
"Everything that I've been able to achieve in this country has been through my high school and through FIU," says the Venezuela native. "I want to encourage students to find that same energy to continue learning, despite the challenges posed by the crisis."
Anton's internship with the financial institution Goldman Sachs–which has been halved to five weeks and may end up online instead of onsite–involves international-banking compliance matters and would have her analyzing client relationships to ensure they are in line with anti-corruption and anti-money laundering laws.
Perea has her sights on a medical career and, following virtual commencement on May 8, will spend the summer studying biochemistry and calculus in preparation for the MCAT. The last few months have solidified her interest in joining the ranks of those treating coronavirus victims.
"Just seeing the amazing response from doctors, nurses and [other] health care workers on the front lines and how essential they have been in mitigating the pandemic, if anything has made me more passionate," she says. "It makes me happy to know that one day I will, hopefully, be joining these brave and courageous heroes who aren't afraid to stand up in these difficult times."
Standing up and making a difference in the face of adversity, even as undergraduates, is what Panthers do best.