Congratulations to the Outstanding Student Life Award winners!
FIU celebrates its best and brightest
April 24, 2020 at 10:35am
---
The Division of Academic & Student Affairs is celebrating FIU's 2020 Outstanding Student Life Award winners and finalists. The annual awards honors students who embody the spirit of FIU from every college and academic year.
The inspirational students include resilient leaders, devoted researchers and diversity advocates.
Award winners excelled academically and contributed to FIU as well as local and global communities through extraordinary leadership on campus, exceptional scholarship in their field of study, selfless service or commitment to diversity.
This year, due to COVID-19 restrictions, award winners were announced on FIU's Instagram starting April 20. A tentative award ceremony date has been set for Thursday, September 24.  
The 2020 Outstanding Student Life Award recipients are:
OUTSTANDING FRESHMEN LEADERSHIP AWARD recognizes a freshman student who exhibited exemplary qualities of leadership and teamwork and earned a distinguished record of campus involvement.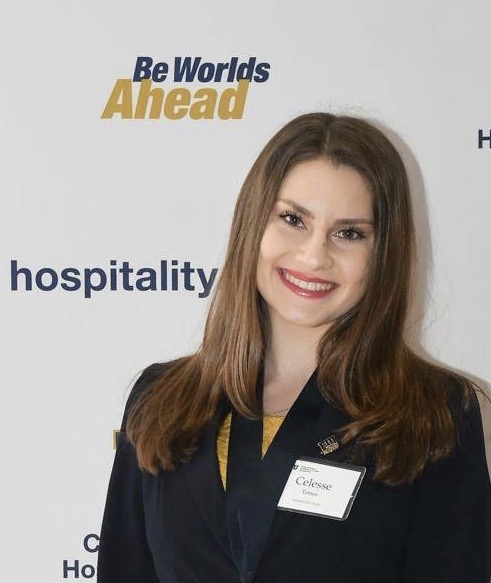 Celesse Temes is a hospitality and tourism management major. She was awarded the four-year Carnival Gold Scholarship and was selected to carry the Torch of Knowledge at Freshmen Convocation. Additionally, Temes was invited to a Board of Trustee meeting as one of FIU's highlighted freshmen. She has participated in numerous hospitality related events through the Chaplin School, representing FIU at Art Basel, the North Miami BrewFest, and served as one of the Leads at the South Beach Wine & Food Festival®'s Grand Tasting Village this past February. Temes is also a member of a Greek organization and big supporter of Relay for Life.
OUTSTANDING FRESHMEN LEADERSHIP AWARD FINALISTS
Shane Starman
OUTSTANDING SOPHOMORE LEADERSHIP AWARD recognizes sophomores who exhibited exemplary qualities of leadership and teamwork and earned a distinguished record of campus involvement.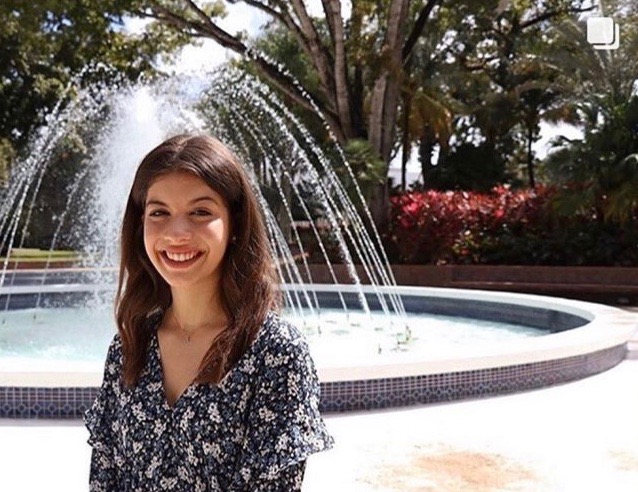 Amelia Raudales aspires to attend law school and focus on human and civil rights law, as well as work at the Institute of Peace in Washington D.C. She is currently a LEAD team member, serves on the Student Leadership Summit planning committee, GCE Student Advisory Board, student ambassador president and member of the Leadership Council within the Honors College. According to Raudales' nominator, "She is a guiding light to fellow students, while still understanding the important lessons in leading by serving others and also allowing them to shine."
OUTSTANDING SOPHOMORE LEADERSHIP AWARD FINALISTS
Emily Diaz
OUTSTANDING JUNIOR LEADERSHIP AWARD recognizes juniors who exhibited exemplary qualities of leadership and teamwork and earned a distinguished record of campus involvement.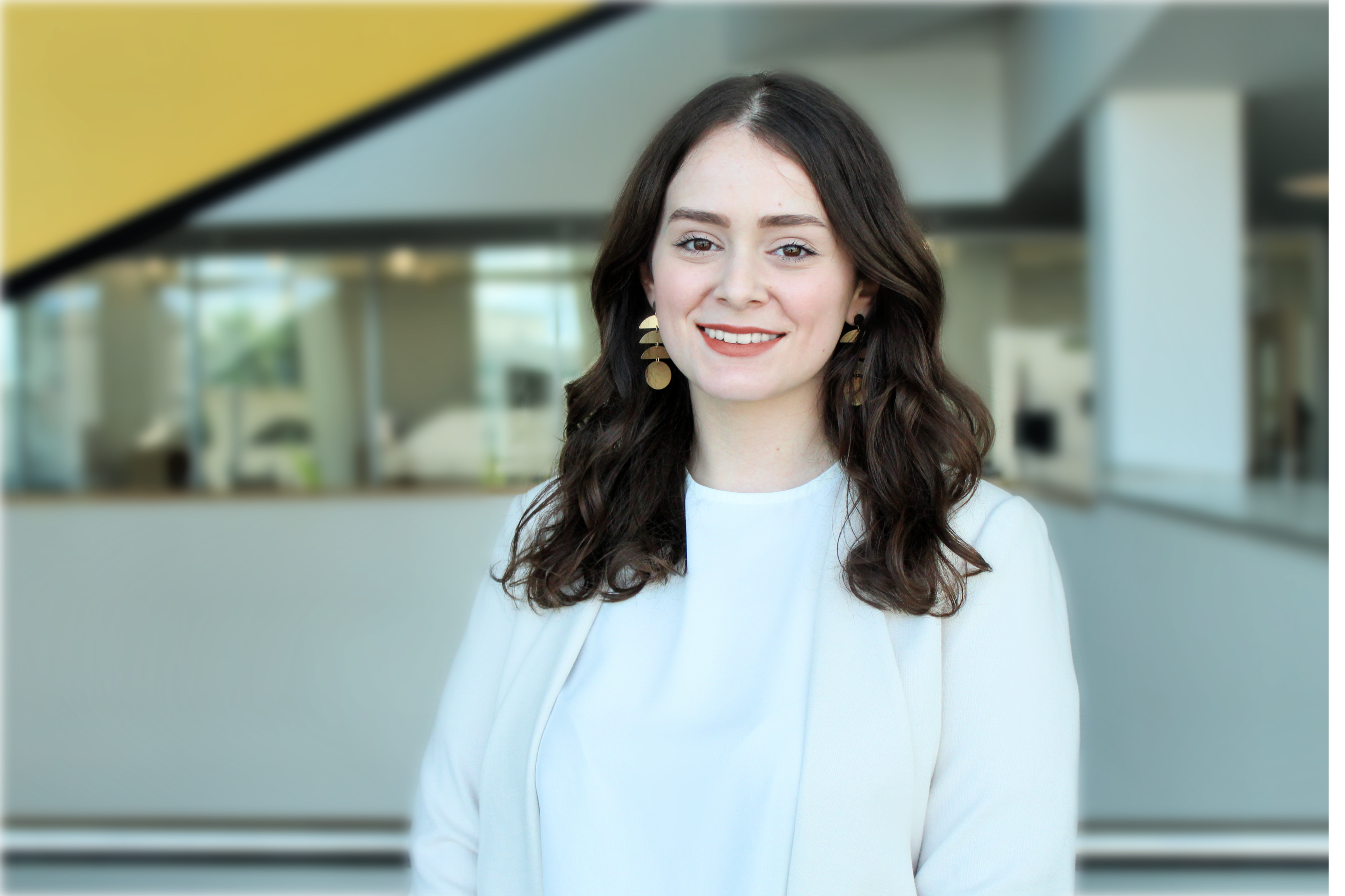 Melanie Rodriguez is a first-generation American and Honors College student. She provides academic support to fellow students as a writing tutor in the Student Support Services Program. Rodriguez was chosen to participate in both the 2019 Global Learning Transformation Contest DC Fly-in and Women in Politics and Policy DC Fly-in, inaugural cohort. She is a member of the Student Advisory Board for First Generation College Students and was selected as one FIU's inaugural cohort of Millennium Fellows,  an  honor afforded to only 6 percent of campuses across 16 nations.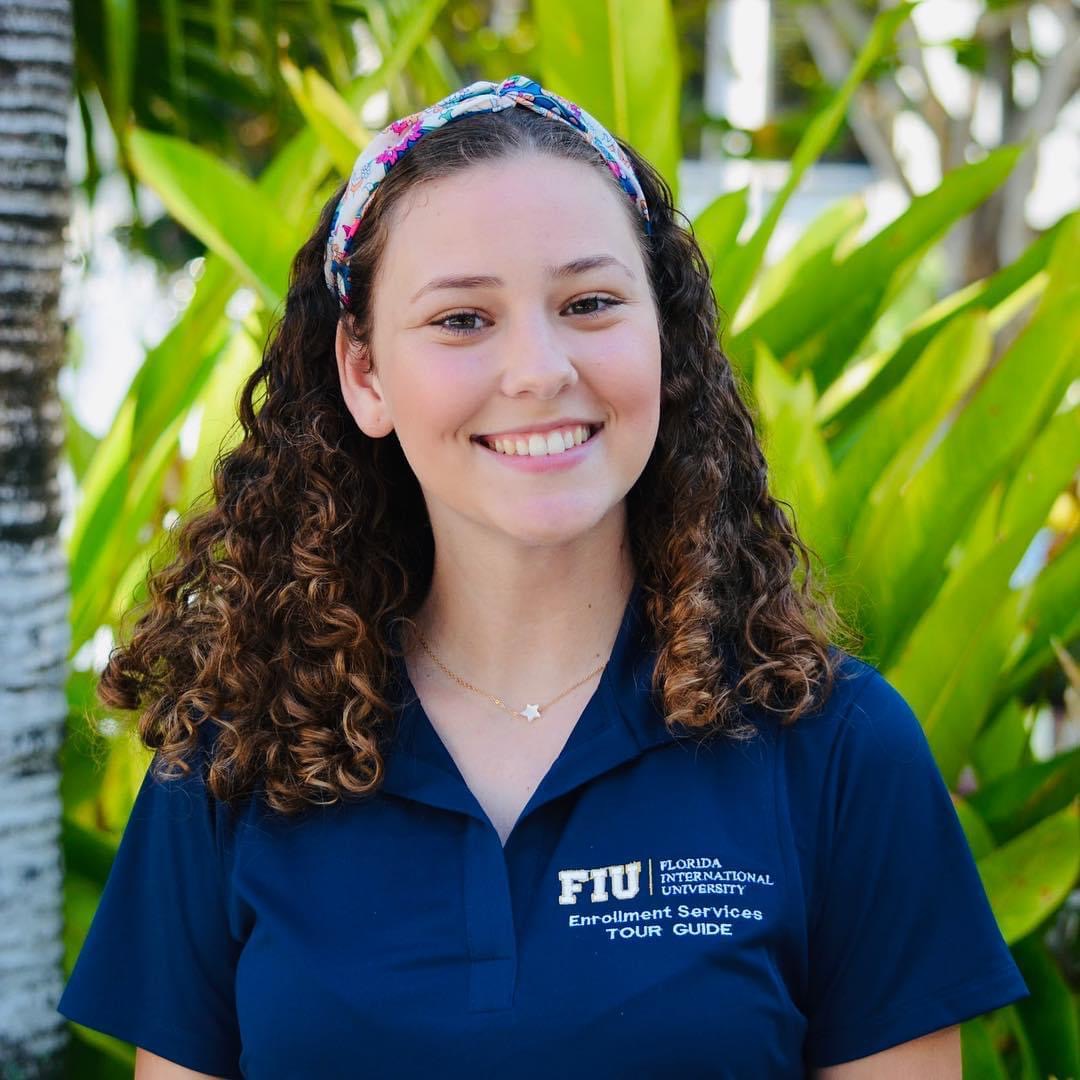 Gisela Rosende has been passionately involved since her freshman year. She has held leadership positions such as, a Panther Camp facilitator, peer mentor, member and executive board for both Alpha Kappa Psi and her sorority. She has been involved as an Alternative Breaks participant and site leader and is one of the lead tour guides for the Office of Admissions. In addition to being highly involved, Rosende is focused on her academics and seeks out opportunities to enhance her future career goals. She is an exceptional student leader and role model who has positively impacted her peers and others.
OUTSTANDING JUNIOR LEADERSHIP AWARD FINALISTS
Ashley Nunez
Stella Ramirez
OUTSTANDING SENIOR LEADERSHIP AWARD recognizes seniors who exhibited exemplary qualities of leadership and teamwork and earned a distinguished record of campus involvement.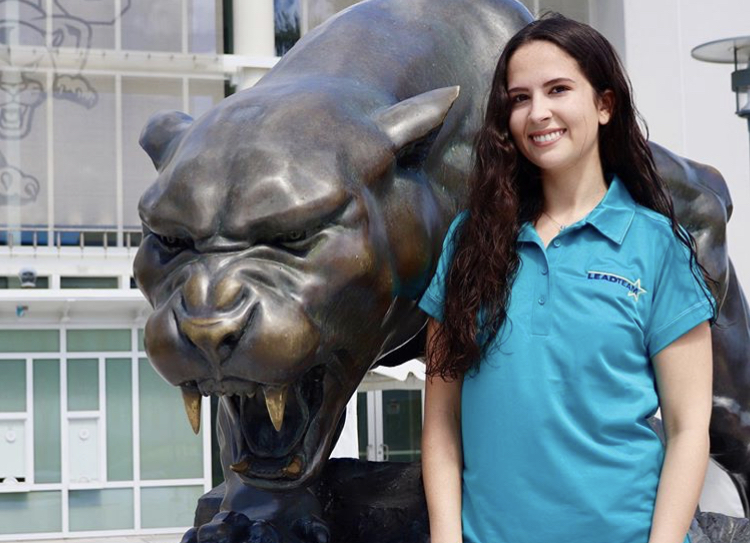 Cristina Castillo brings a family-oriented leadership style which is addictive to those she interacts with. During her time at FIU, Castillo has been a LEAD team member and a team captain peer facilitator, where she was responsible for impacting more than 400 students' leadership development. Castillo has also participated as part of Roarthon committee, Greek life, volunteered for Camp Boggy Creek, Autism Speaks and the Children's Burn Foundation. One of her nominators stated, "Cristina has a tremendous sense of integrity and community—one where her goals is to empower others to be the best leaders they can be."
Jensy Matute Guifarro's leadership at FIU has shaped her into the person she always aspired to be. Through her experiences with Panther Camp as a camper, facilitator and director of recruitment, member of Homecoming Council, and Student Ambassadors, Guifarro is seen as an influential student leader and role model. She was selected as a fellow within FWD.us, a bipartisan political organization that focuses on criminal justice reform and immigration issues across the country. Guifarro is also working on creating her own organization on campus, Here to Dream, that will be rooted in providing a safe and supportive space for undocumented students and allies of the undocumented community.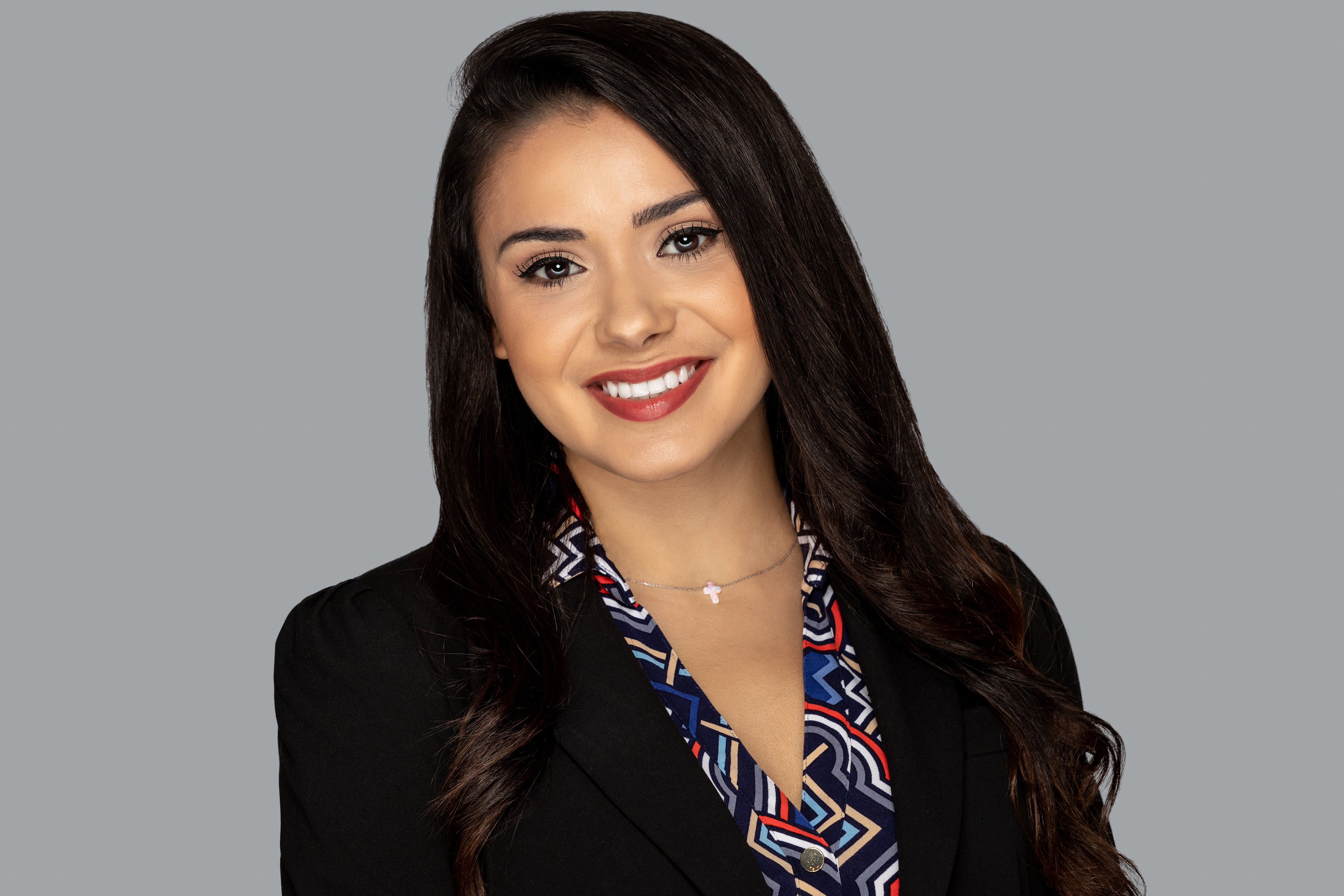 Sabrina Leeloo Rosell was the Student Government Association (SGA) president for the Modesto A. Madique Campus and Engineering Center (EC) over the last two years. Rosell has made great impact in being an advocate for students. Under her leadership, SGA identified vulnerable areas on campus to improve on, negotiated the transportation fee to allow students travel on the Golden Panther Express to the Biscayne Bay Campus, "pantherizing" EC with decorative and comfortable spaces to bring students together and ensuring more programming at EC. Rosell is not only an advocate for her FIU family, but she is also an active member in the local community. One of her nominators noted, "Her work is consistently of the highest standard as she always strives to push herself to the next level and goes out of her way for others."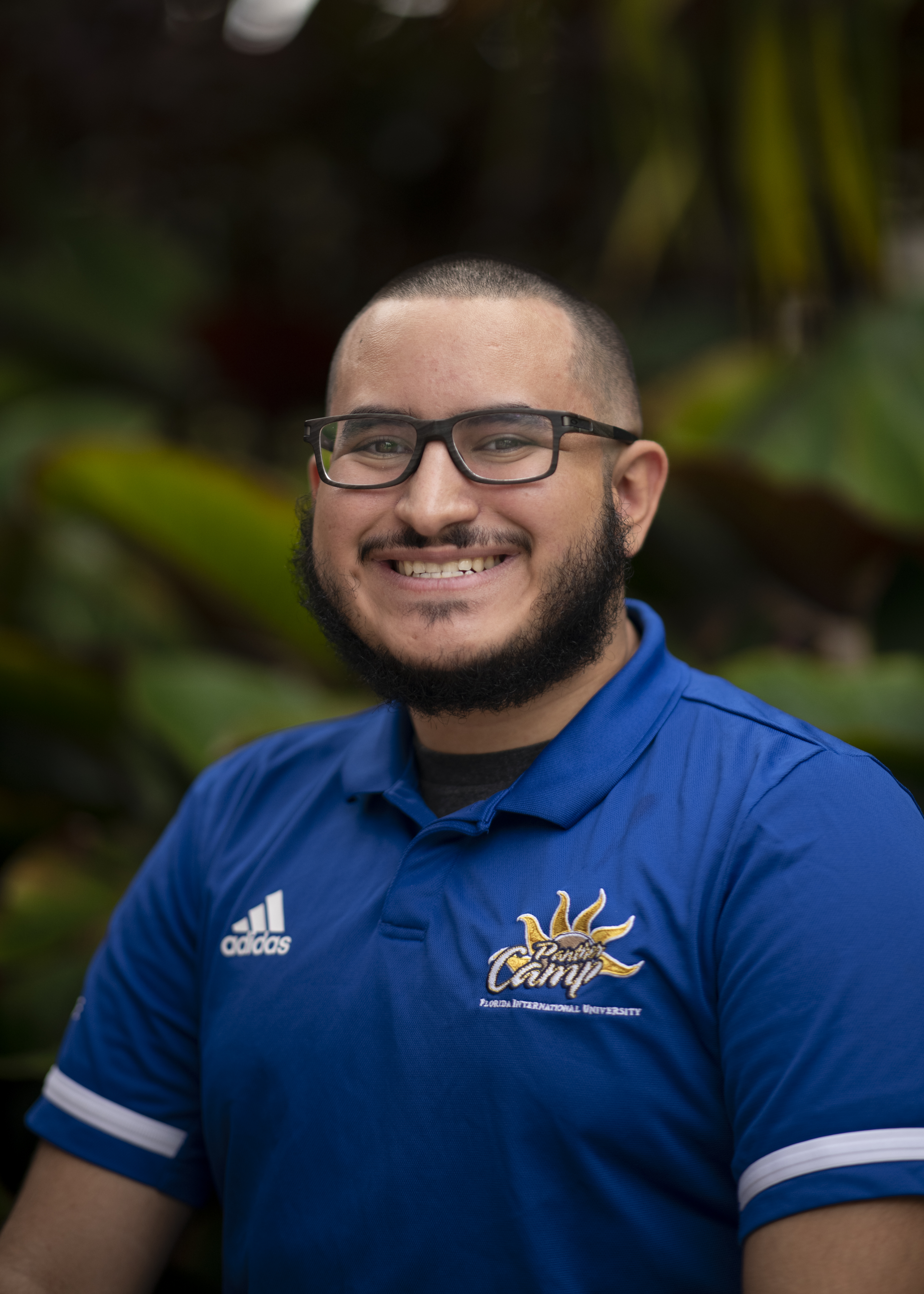 Amin Saleh was eager to break out of his shell and find a family at FIU ever since he attended Panther Camp his freshman year. He was selected as a Panther Camp facilitator, director of recruitment and currently serves as the executive director. As an aspiring higher education administrator, Saleh is an advocate for all students and has found himself giving back through Alternative Break trips, participating in Roarthon, but overall creating meaningful relationships with new and current students to ensure they find a sense of community, family and home.
OUTSTANDING SENIOR LEADERSHIP AWARD FINALISTS
Adonicah Cummings
Anitza Quintero
Stefania Rivero
Genecia Williamson
OUTSTANDING GRADUATE STUDENT LEADERSHIP AWARD recognizes graduate students who exhibited exemplary qualities of leadership and teamwork and earned a distinguished record of campus involvement.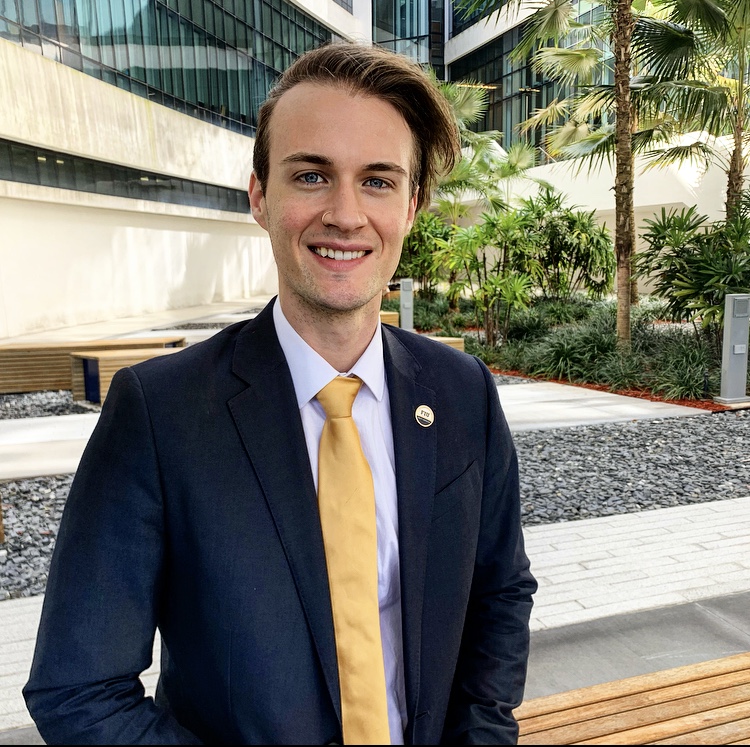 Angel Algarin is a Ph.D. candidate in the College of Public Health & Social Work studying public health, with a focus in epidemiology. Within this area, he is currently the principal investigator of a pilot project aiming to examine community preexposure prophylaxis stigma. Algarin oversees a team of four research associates in assisting with this project. Outside of his academics, he is the speaker pro-tempore for FIU's Student Government Association and a member of the Graduate and Professional Student Committee. In this role, Algarin developed an initiative through student government to provide greater availability of free feminine products at MMC and the Engineering Center.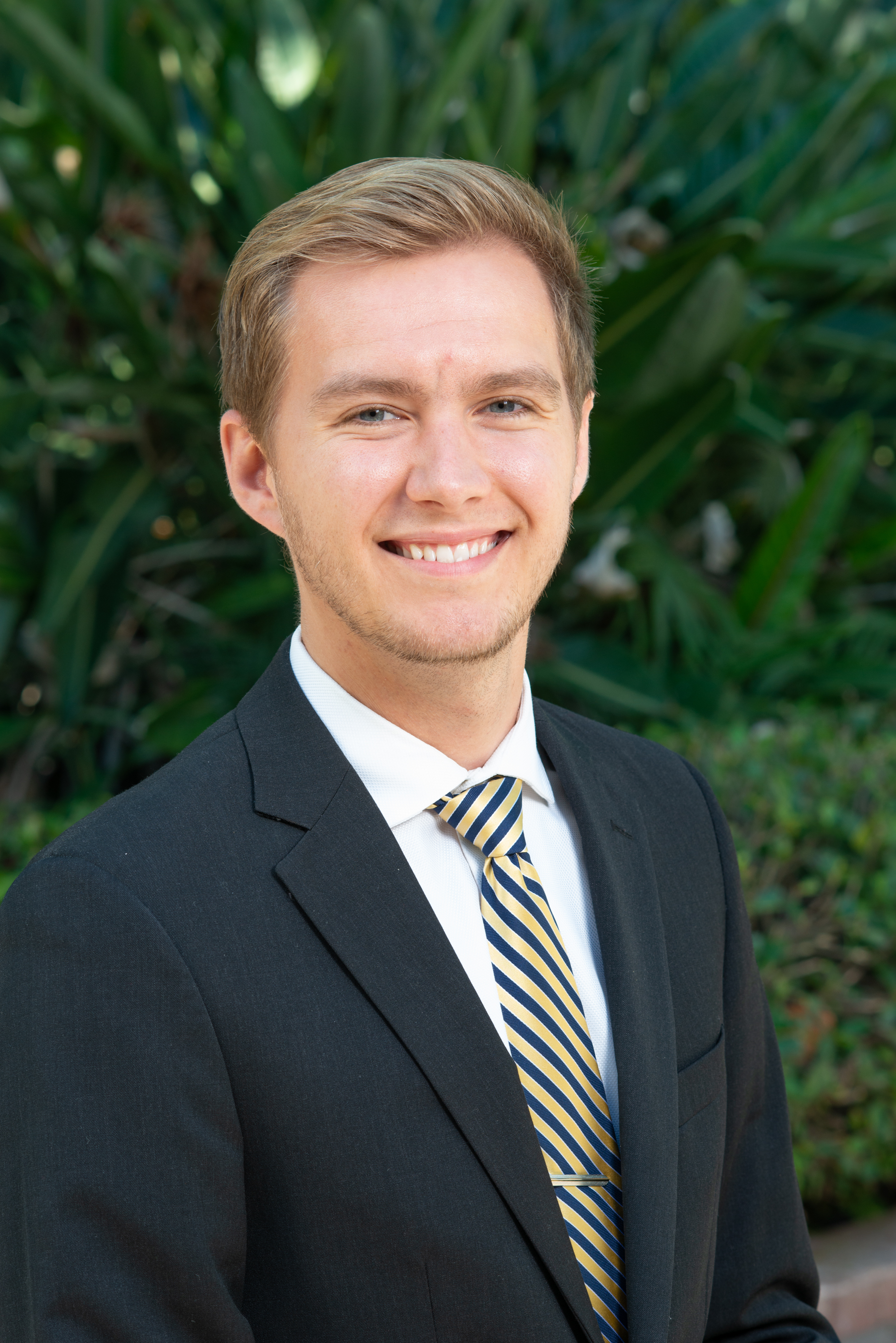 Jacob Germann took a big risk in moving to Miami for graduate school at an institution that was very different from the Midwest, where he grew up and attended college. As the graduate assistant in Orientation and Family Programs, working primarily with the peer advisors, Germann revamped and developed an intentional training curriculum to ensure a holistic leadership experience for his students. Along his assistantship, he was heavily involved within the Student Affairs Graduate Association as the fundraising chair and was the SAGA Days Chair welcoming prospective students to FIU's Higher Education Administration program. The positive impact he has left at FIU will be remembered and deeply felt for years to come.
OUTSTANDING GRADUATE STUDENT LEADERSHIP AWARD FINALIST
Alexa Florencio Picazo
DIVERSITY AWARD recognizes a student who embodies FIU's ongoing commitment to advocate for the importance of appreciating difference, similarities, and uniqueness within the community.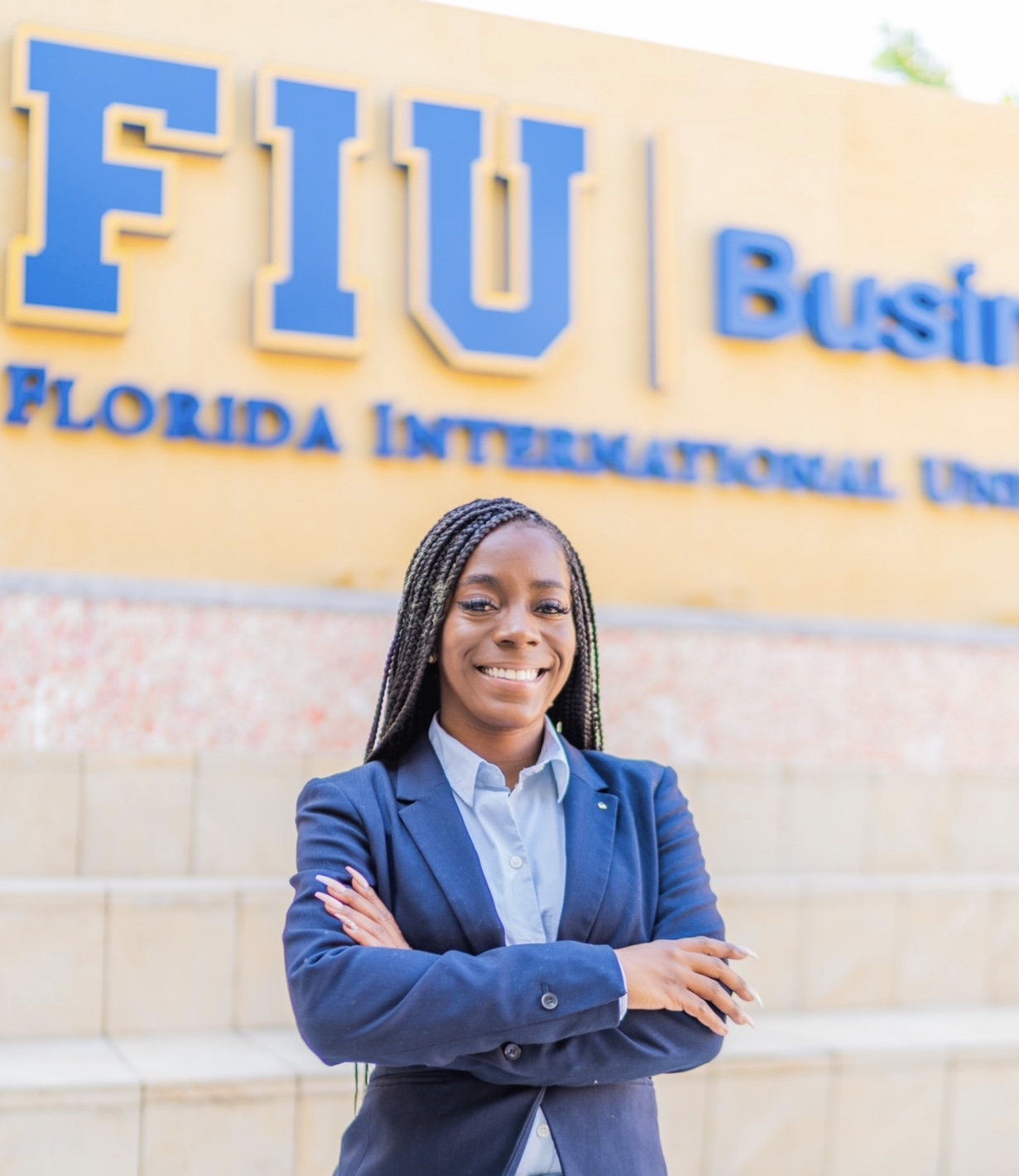 Alia Elliot is a dedicated and highly involved international student. She has been part of the Black Student Union where she actively engages students about the cultural values and representation of individuals within the African Diaspora. Elliot is a member of the National Council of Negro Women, founding member of Big Sister Little Sister at FIU, and member of Alpha Kappa Psi. Elliot is passionate about connecting with different students and standing in solidarity with them on important social issues.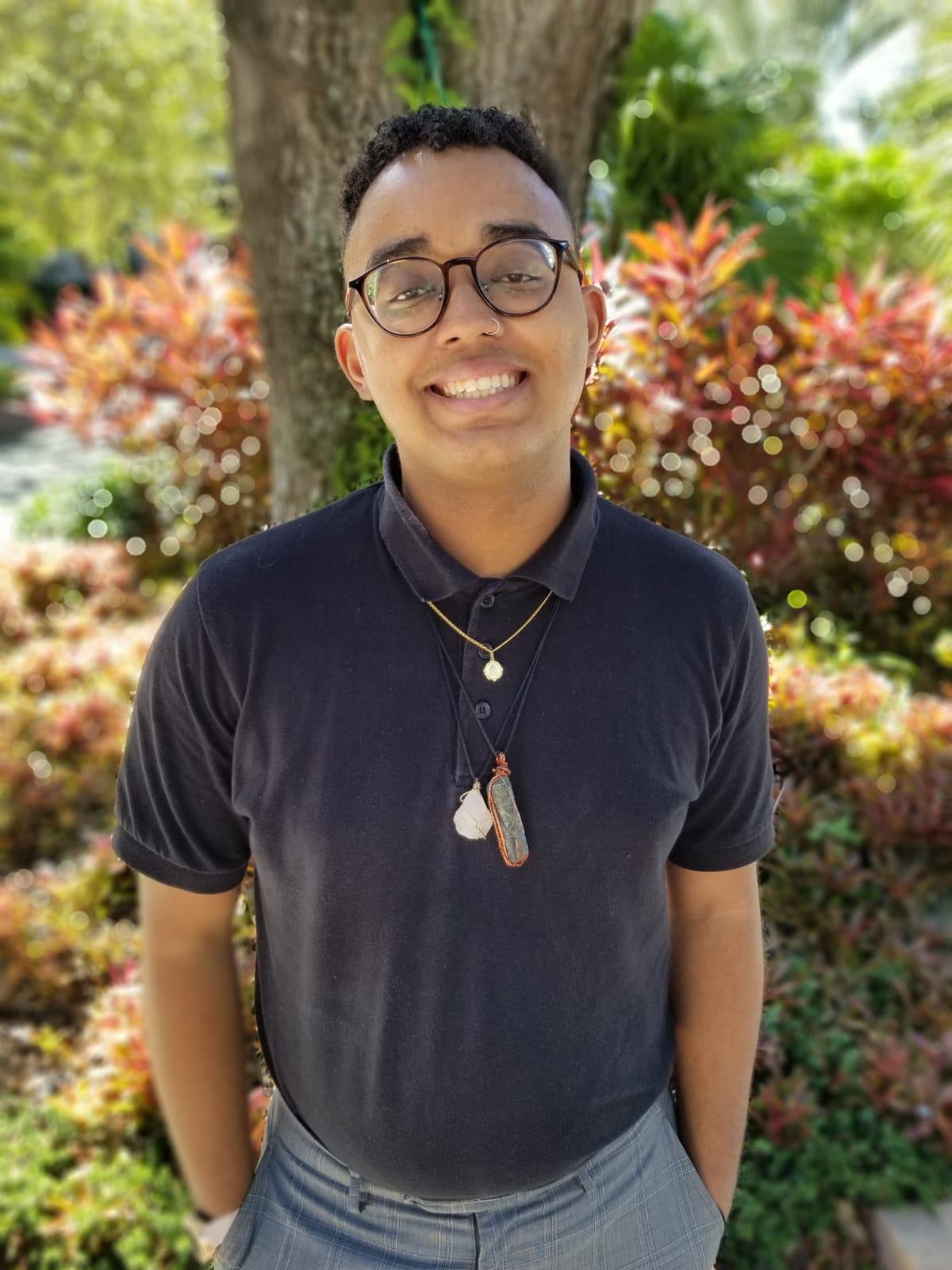 Adam Ropizar has been an influential student leader to his peers, to faculty and staff members that he has worked with, and to the local community. Within the last several years, Ropizar has been involved in Alternative Breaks as the Participant Relations Chair, Global Civic Engagement Board member, member for many campus-wide committees, and he is well known for his impactful work within the LGBTQA+ Initiatives. One of his nominators stated he "is deserving of this award because Adam embodies diversity in its purest form. Adam goes above and beyond to make sure not only that everyone feels included but everyone feels supported and validated in their identities."
DIVERSITY AWARD FINALIST
Justin Santoli
THE OUTSTANDING SERVICE AWARD recognizes a student's commitment of time and service to others.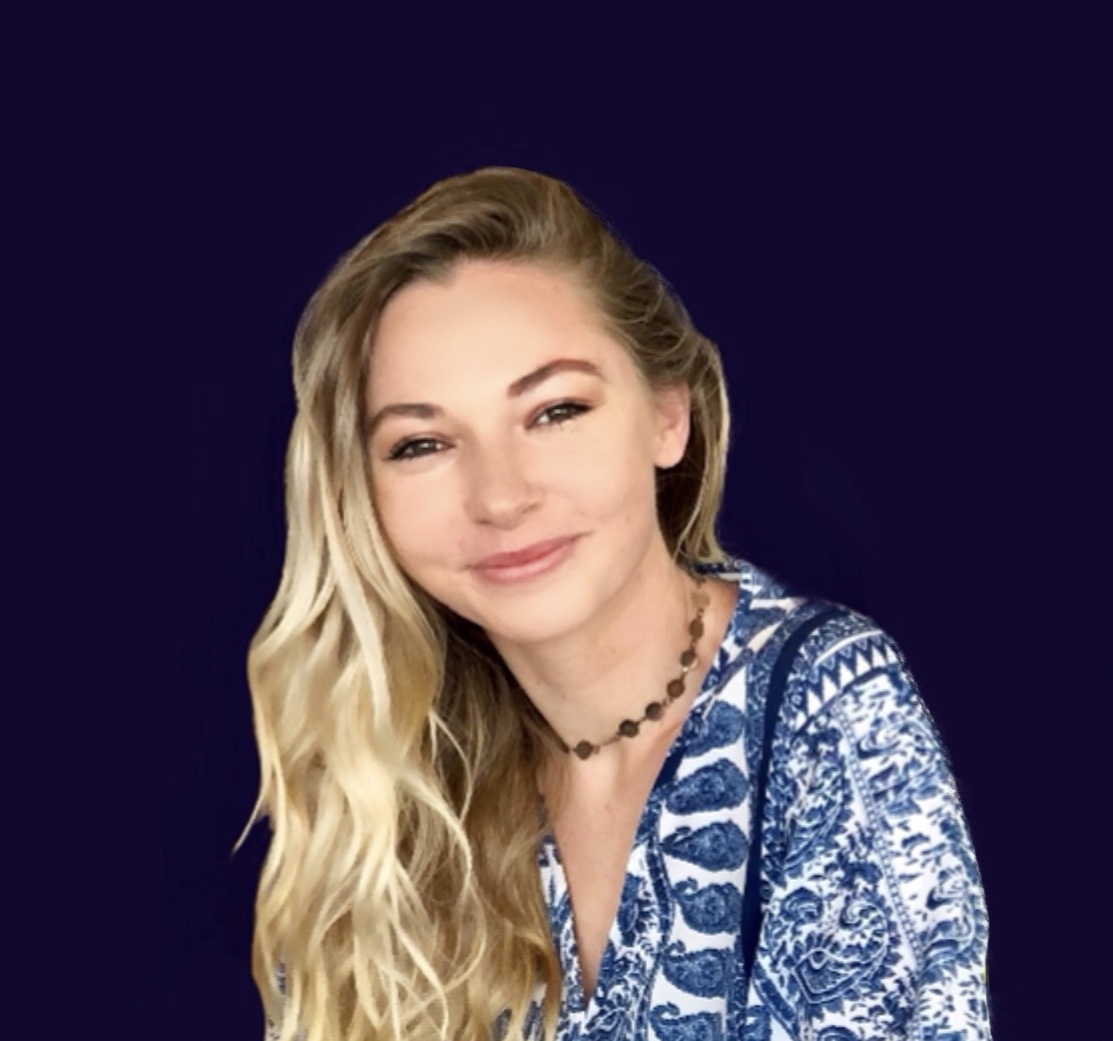 Emily Jurich is a strong leader with impressive communication capabilities. She has taught psychoeducation to high schools, facilitated bi-weekly peer support groups and has been in the forefront of advocacy for the purpose of support in mental health recovery of others across Miami- Dade County. Jurich has had a profound impact at FIU by providing students a platform to disclose their mental health struggles and encouraged them to access mental health care.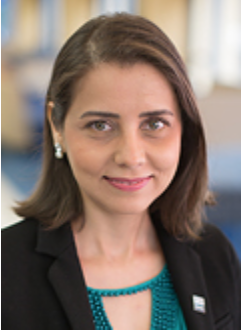 Ellen Campos Sousa is a third-year Ph.D. student that has dedicated herself to changing lives and improving the overall health of the FIU community. Since joining FIU, Sousa has been developing and facilitating programs that reduce stress levels. In addition, she has established herself as an "Applied Mindfulness" researcher in the marketing field. Her first research paper ("Application of Mindfulness Intervention While Waiting") introduces short mindfulness meditation interventions in a service context—a paper that has already been accepted in three premium marketing conferences.
OUTSTANDING SERVICE AWARD FINALISTS
Veronica Aguilera
Christian Bejarano
Tania Torrado
David Torrens
ORGANIZATION: OUTSTANDING SERVICE AWARD recognizes an organization's dedication and commitment to serving others.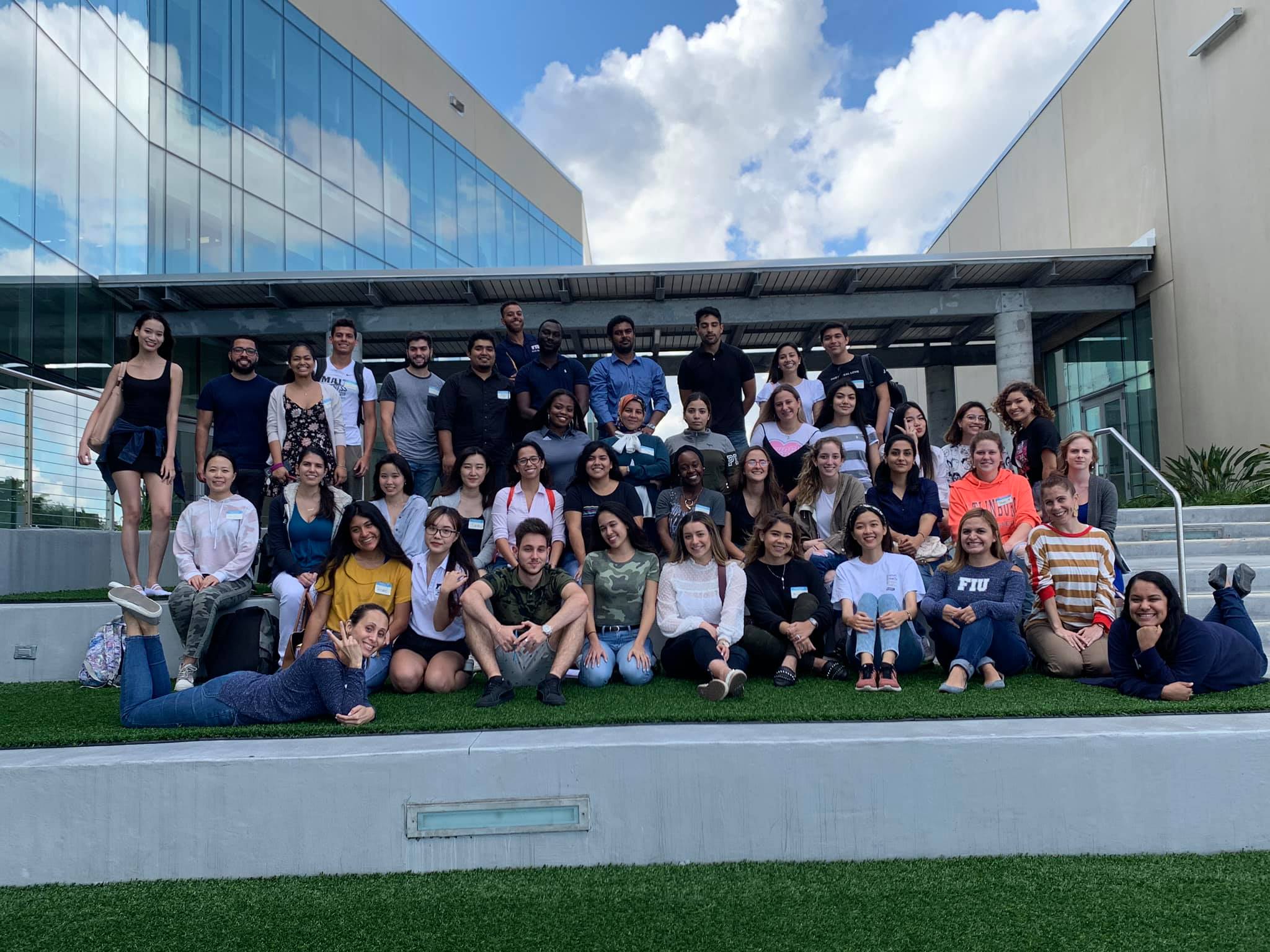 International Community Engagement Project (ICEP) In part through ICEP's efforts, FIU has become the connecting point between nations, their citizens and our community as a catalyst for understanding and appreciating the diversity of our global community. The ICEP curriculum builds on several collaborations with offices and passionate staff members across campus. These efforts result in highly productive and informative workshops about Sustainable Development Goals, Human Rights, Social Responsibility, Inclusion of Adaptive Sports and Homelessness as well as the opportunity to volunteer at several nonprofit organizations in South Florida.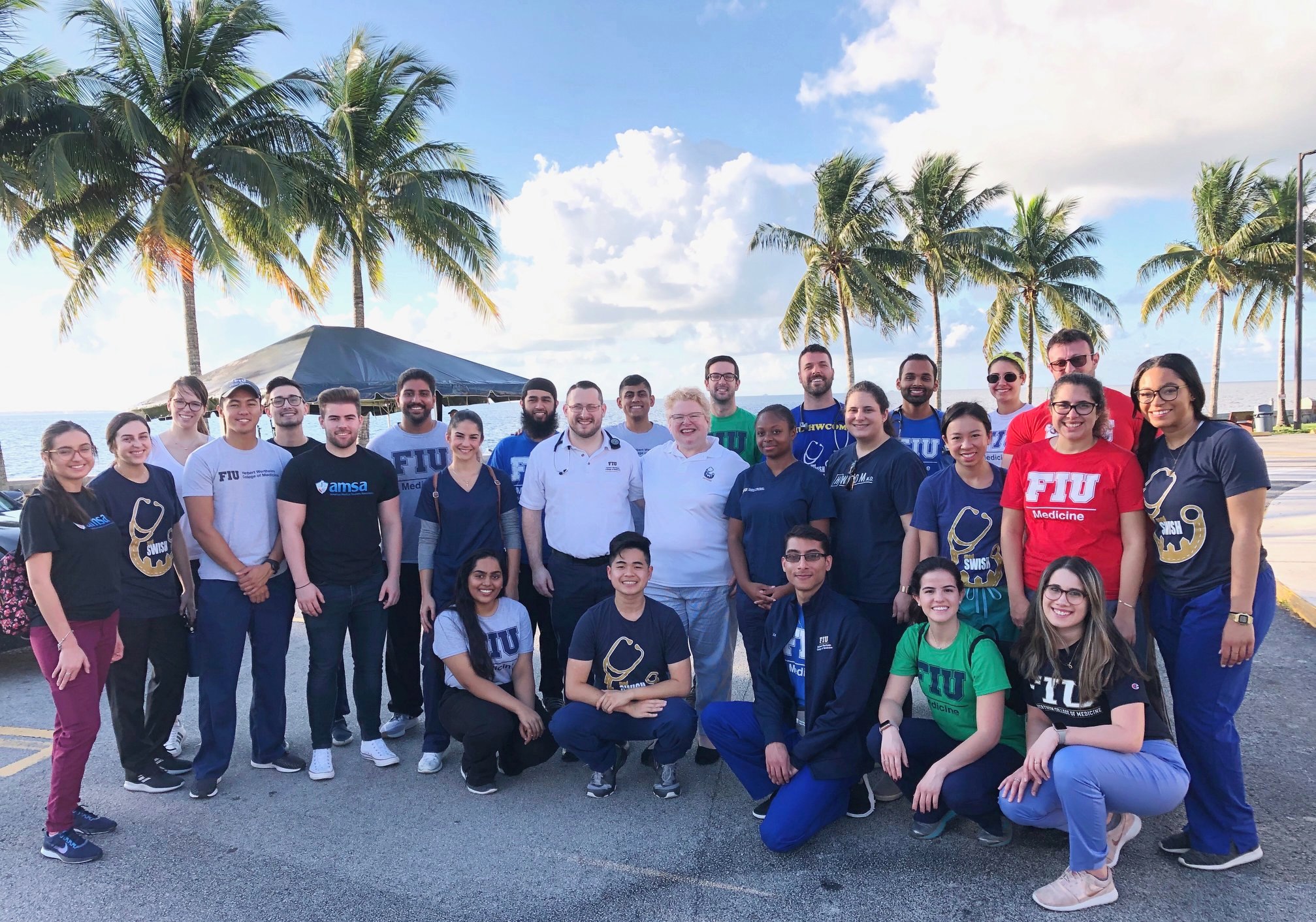 Medical Students Working to Improve Society and Health (Med-SWISH) is a student-run community service organization. They are dedicated to improving access to primary care in the local community. Med-SWISH has worked with a variety of resources such as NeighborhoodHELP and the Mobile Health Center to deliver care to underserved populations in South Florida. The organization has provided a platform for all students interested in health care to interact with community members, educate them about certain aspects of their own health status and empower them to take ownership of their health.
ORGANIZATION: OUTSTANDING SERVICE AWARD FINALIST
CAPS/VEP Peer Educators
White Coats 4 Black Lives
ORGANIZATION: SHINING STAR AWARD recognizes an organization for creating a new campus tradition, implementing an innovative programming idea, or demonstrating exceptional commitment to increase the university's prestige.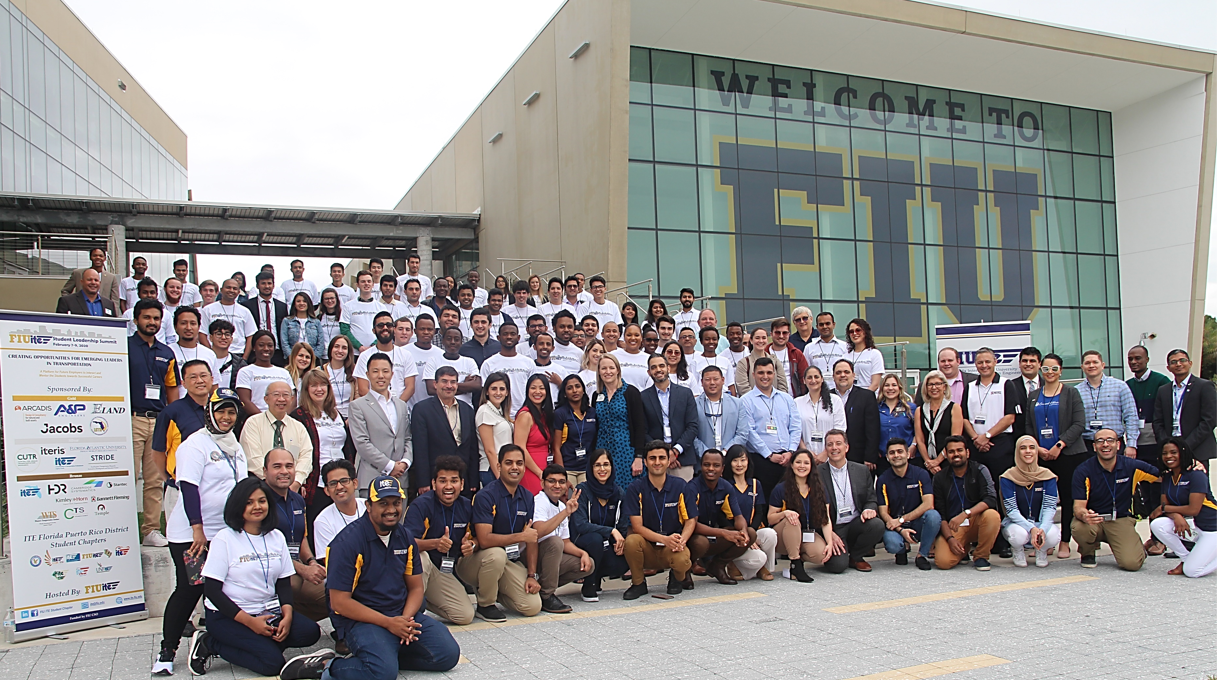 Institute of Transportation Engineers (ITE) Student Chapter empowers transportation engineers, planners and other professionals with knowledge in transportation and traffic engineering to contribute individually and collectively toward meeting human needs for mobility and safety. Most recently, they hosted the 2020 Student Leadership Summit offering students, professionals and organizations a unique platform for networking, learning, showcasing and exchanging views about multi-dimensional aspects of transportation that are outside of day-to-day activities. The summit is planned and designed in a way that will bring opportunities for both students and organizations.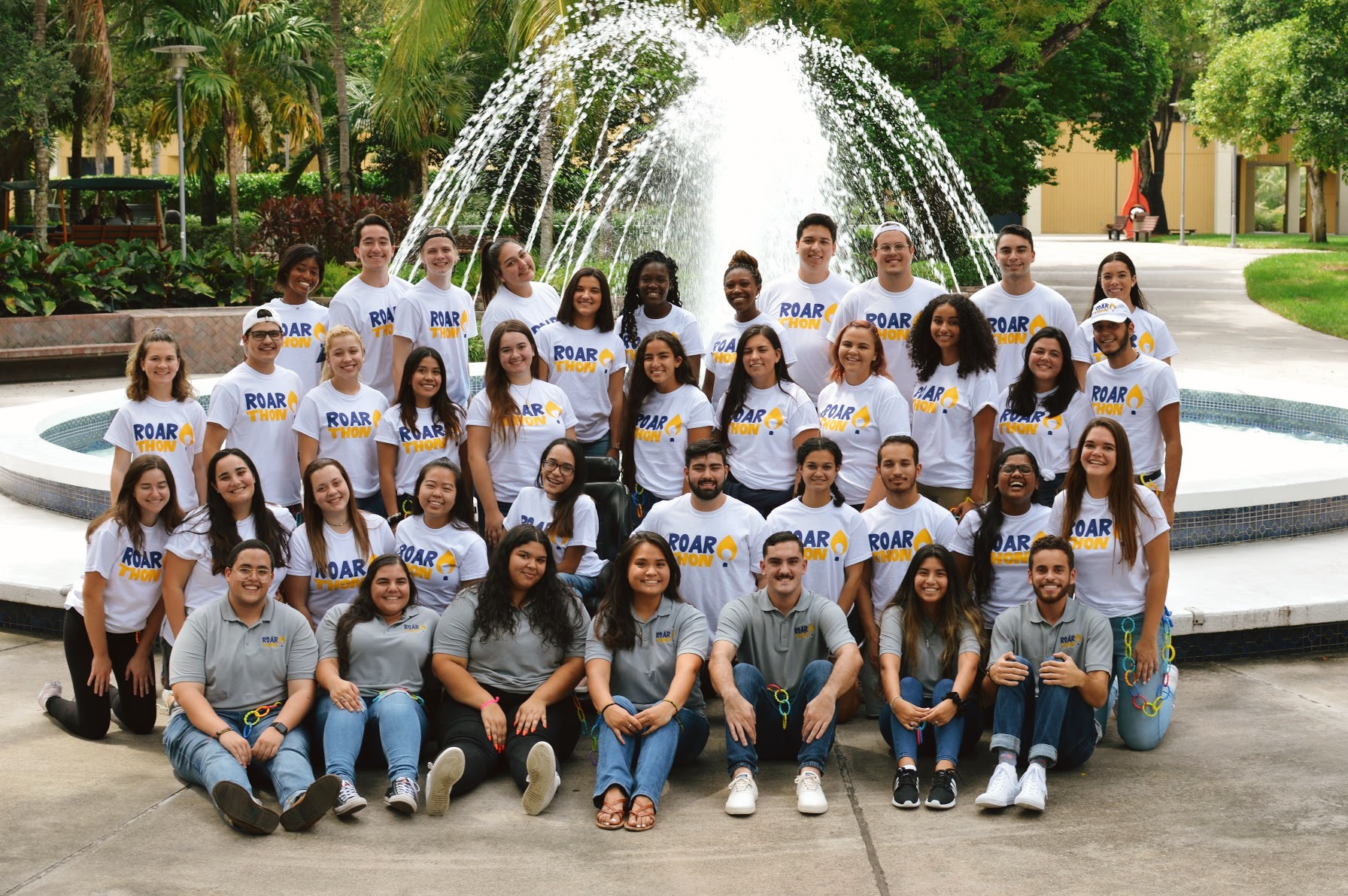 Roarthon – FIU Dance Marathon is a year-long fundraising campaign ending in a 17-hour dance party. All the funds raised benefit the Children's Miracle Network Hospitals program at Miami Children's Hospital Foundation, the fundraising arm of Nicklaus Children's Hospital. More than 300 students participate in the 17-hour fundraiser that takes an entire year and a committee of 50-plus students to plan and activate. As of 2018, the FIU community raised its second highest total in Roarthon history contributing more than $1 million throughout the years.
SPIRIT AWARD honors a student that has demonstrated outstanding leadership in promoting campus spirit, pride and loyalty to FIU.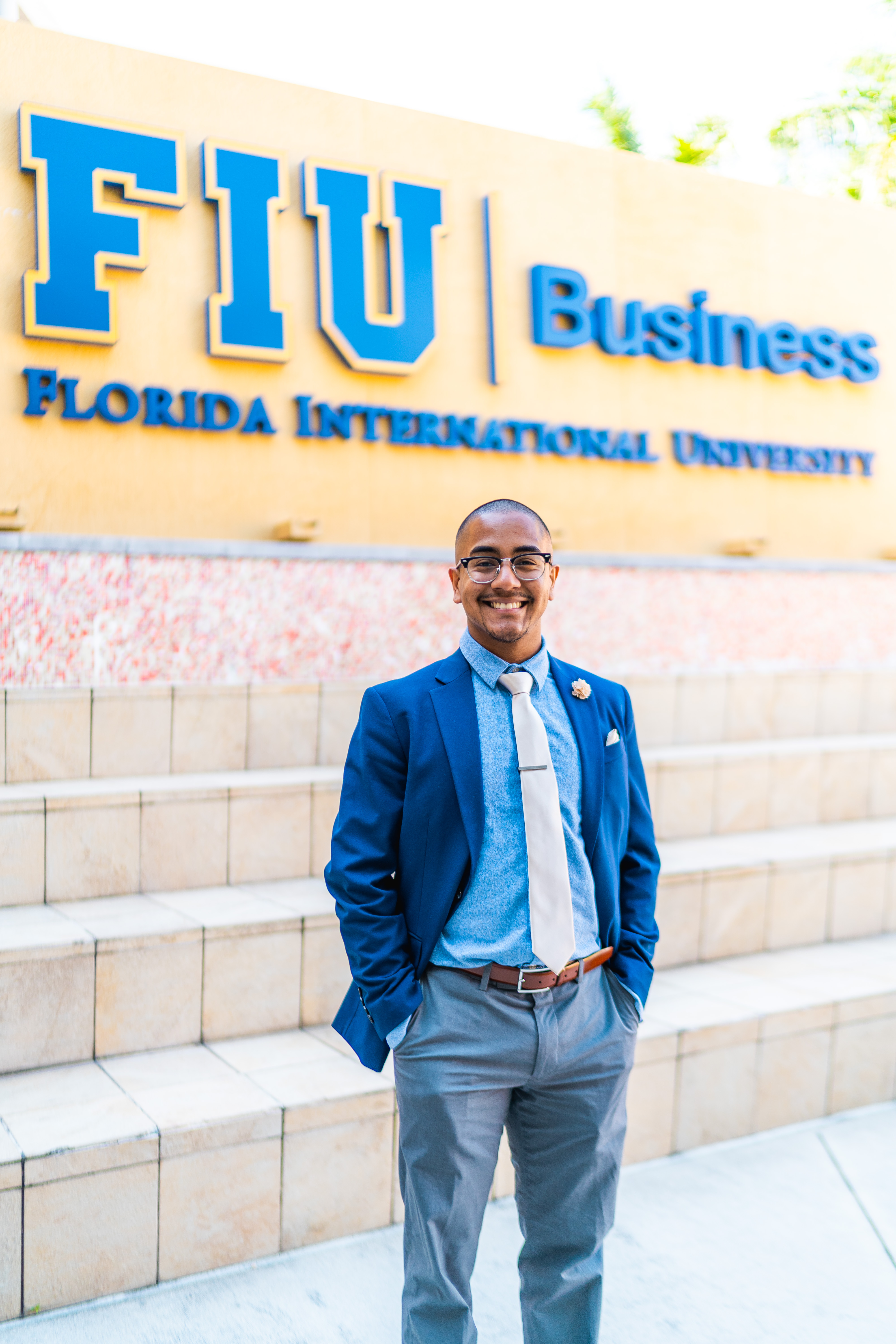 Carlos Rivero has served as a Student Ambassador, Peer Advisor, Panther Camp Facilitator, Homecoming Prince and as an SGA Senator. Moreover, he once befriended a student who felt isolated and was unsure about continuing his enrollment at FIU. Rivero took the initiative to introduce this student to his social network. As a result, the student decided to continue his education at the university.
ORGANIZATION: SPIRIT AWARD honors an organization that has demonstrated outstanding leadership in promoting campus spirit, pride and loyalty to FIU.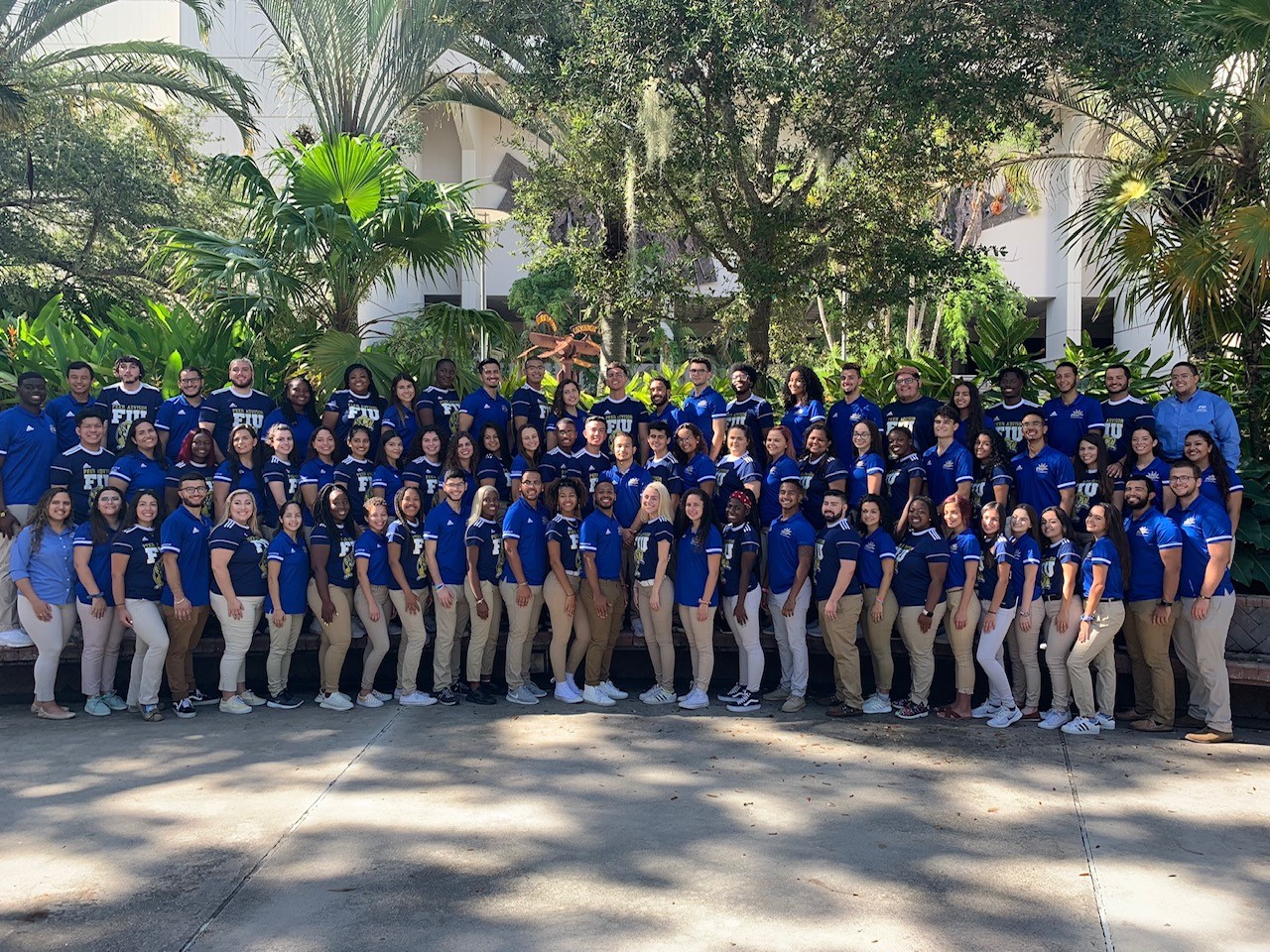 2019 Peer Advisor/Panther Camp Facilitators The Peer Advisors won the Large Delegation Spirit Award at the Southern Regional Orientation Workshop. This award is voted on by all orientation leader teams at the conference to recognize the school that displays the most outstanding school spirit, fellowship, commitment to learning and respect throughout the conference. The Panther Camp Facilitators hosted multiple events to fundraise for the Panther Camp Scholarship. They raised more than $13,000 in scholarship money to help hundreds of students attend Panther Camp, who otherwise would not have the means to do so.
ORGANIZATION SPIRIT AWARD FINALISTS
FIU Campus Tours
LEAD Team
UNDERGRADUATE SCHOLAR AWARD recognizes an undergraduate student who has demonstrated outstanding leadership through academic achievement and/or research.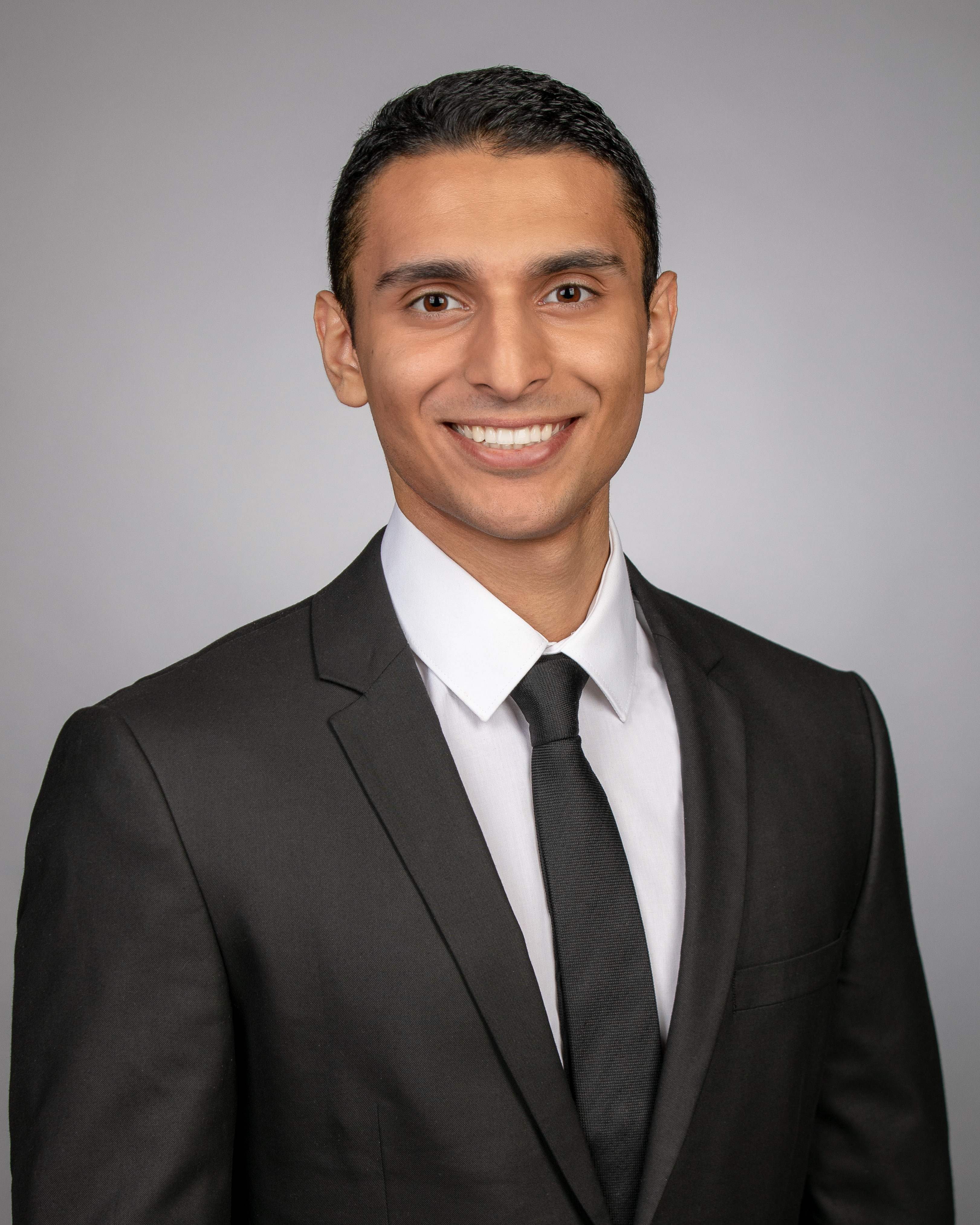 Parsa Nilchian is a junior who is a biochemistry major and currently has a 4.0 cumulative GPA. He has received 13 scholarships and has been involved in research projects at FIU and MIT. Nilchian is a first-generation student, who has made 10 presentations, published two articles, and is currently working on his Honors thesis. Nilchian was described by his nominators as "the most extraordinary student he has worked with at FIU" and as a student with a "indefatigable drive"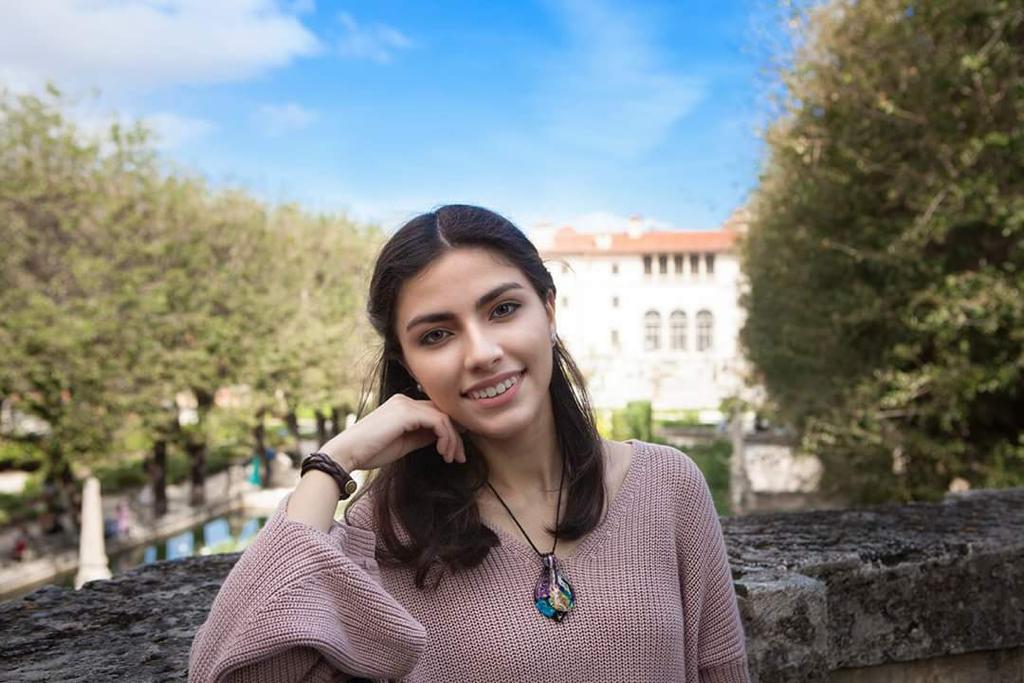 Jesenia Perez is a senior majoring in biological sciences. She is an excellent student and a stellar student in the Quantifying Biology in Classrooms (QBIC) program. Perez has conducted research at St. Jude Children's Research Hospital, the University of Minnesota and FIU. She has presented her research findings at local, regional and national conferences and has won three conference presentation awards. She is described as a "top presenter" and a "high quality researcher". One of her nominators said she would rank Perez in the top 2 percent of all the students she has met in her 12 years of being a faculty member.
UNDERGRADUATE SCHOLAR AWARD FINALISTS
Patricia Garcia
Alex Rodriguez 
GRADUATE SCHOLAR AWARD recognizes a graduate student who has demonstrated outstanding leadership through academic achievement and/or academic research.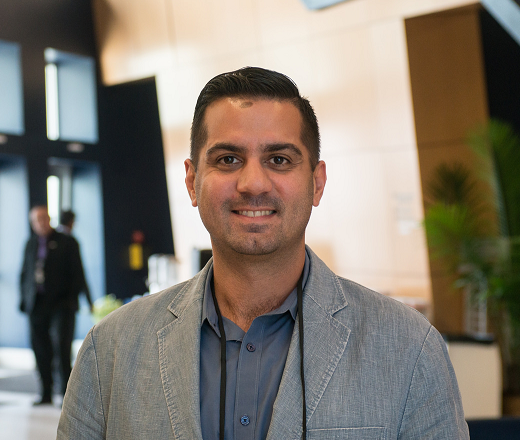 Leonardo Babun is a Ph.D. candidate in FIU's Electrical and Computer Engineering Department. His work in the cybersecurity field is remarkable and highly regarded. Babun has filed seven patents—two of them have already been granted. He is graduating with 17 papers published in top cybersecurity conferences and journals, and he's pending to publish an additional seven. His research has not been confined to the academic arenas. It has also been covered on television and online outlets on several occasions.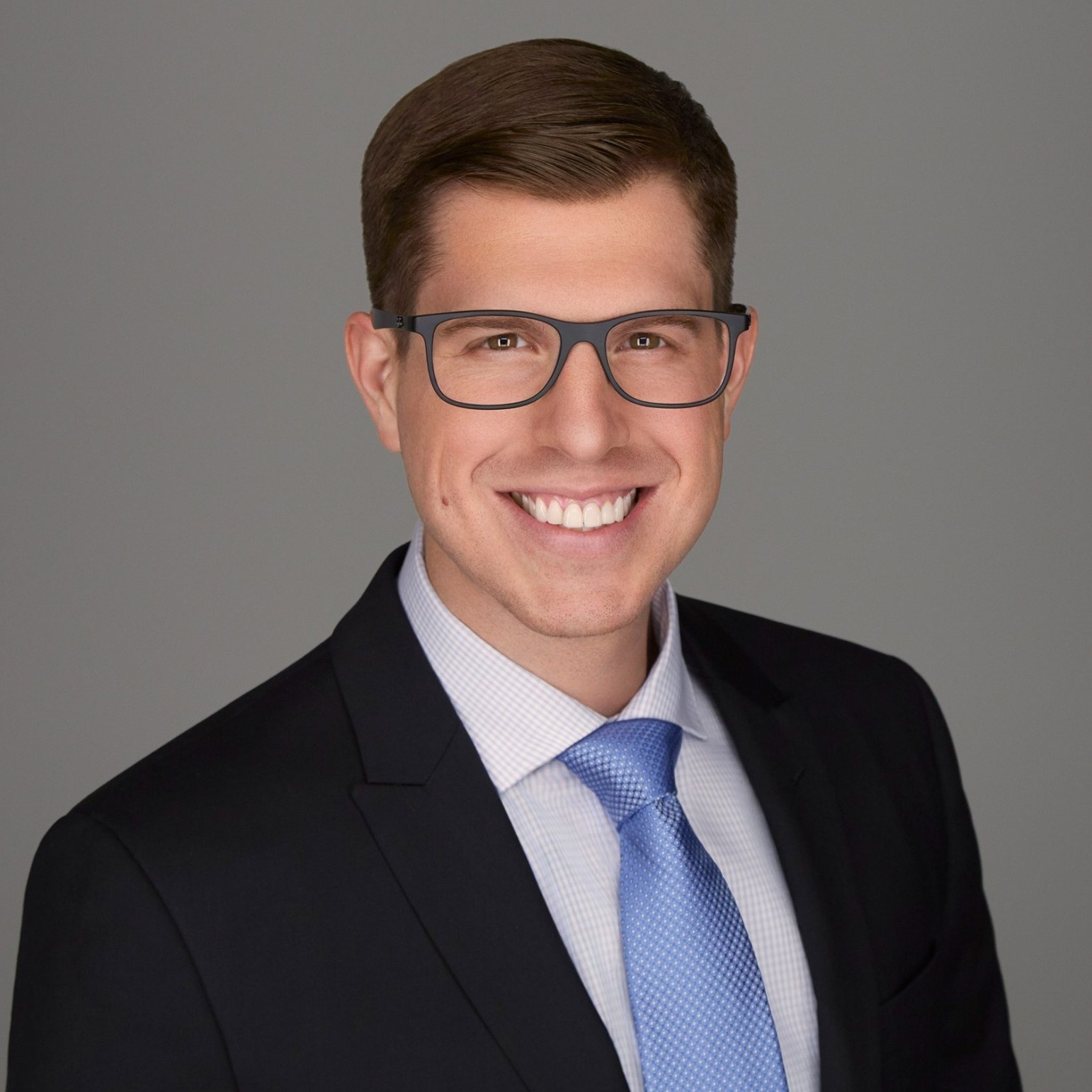 John Michael Bryant is a candidate of Doctor of Medicine in Herbert Wertheim College of Medicine and is an exemplary example of the type of student that excels at FIU. Bryant has participated in many successful research projects including some with Dr. Sakhrat Khisroev on the topic of nanomedicine. He is a member of the American Society of Clinical Oncology, the American Society for Radiation Oncology, and the Institute of Electrical and Electronics Engineers (IEEE). Bryant is currently a licensed Unlimited Electrical Contractor in Florida, was a founder and owner of a lighting company, and has worked as a project manager for JaJo, Inc., a state-certified electric contracting company.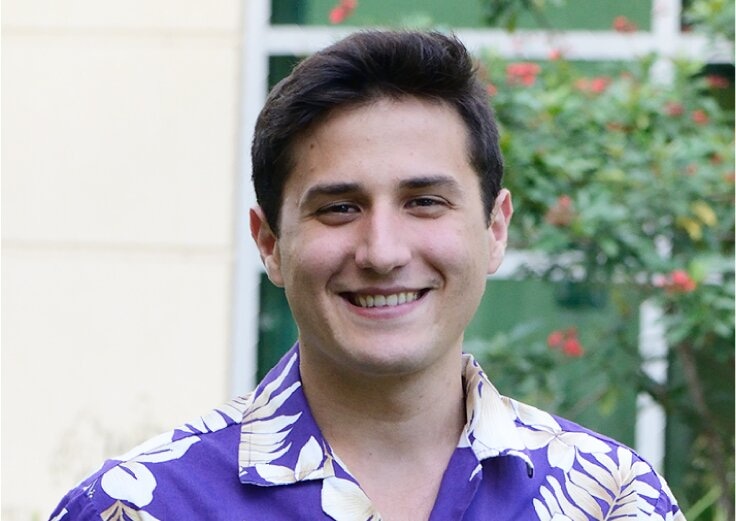 Juan Canoura is currently a Ph.D. student in FIU's Chemistry and Biochemistry Department. He is a Ronald E. McNair Graduate Fellow and an extremely accomplished student, author, and researcher. Canoura is the first author on one publication for the American Chemical Society and co-authored another eight publications in professional journals. His work has yielded two U.S. provisional patents, nine high impact papers, 10 national presentations, was awarded a three-year McNair and one-year NIJ STEM Graduate Fellowship, totaling $119,000. 
GRADUATE SCHOLAR AWARD FINALISTS
Rumi Agarwal
Jessica S. Flannery
Tessa Garcia-Collart 
PRESIDENTIAL AWARD recognizes a student who has significantly impacted the FIU community.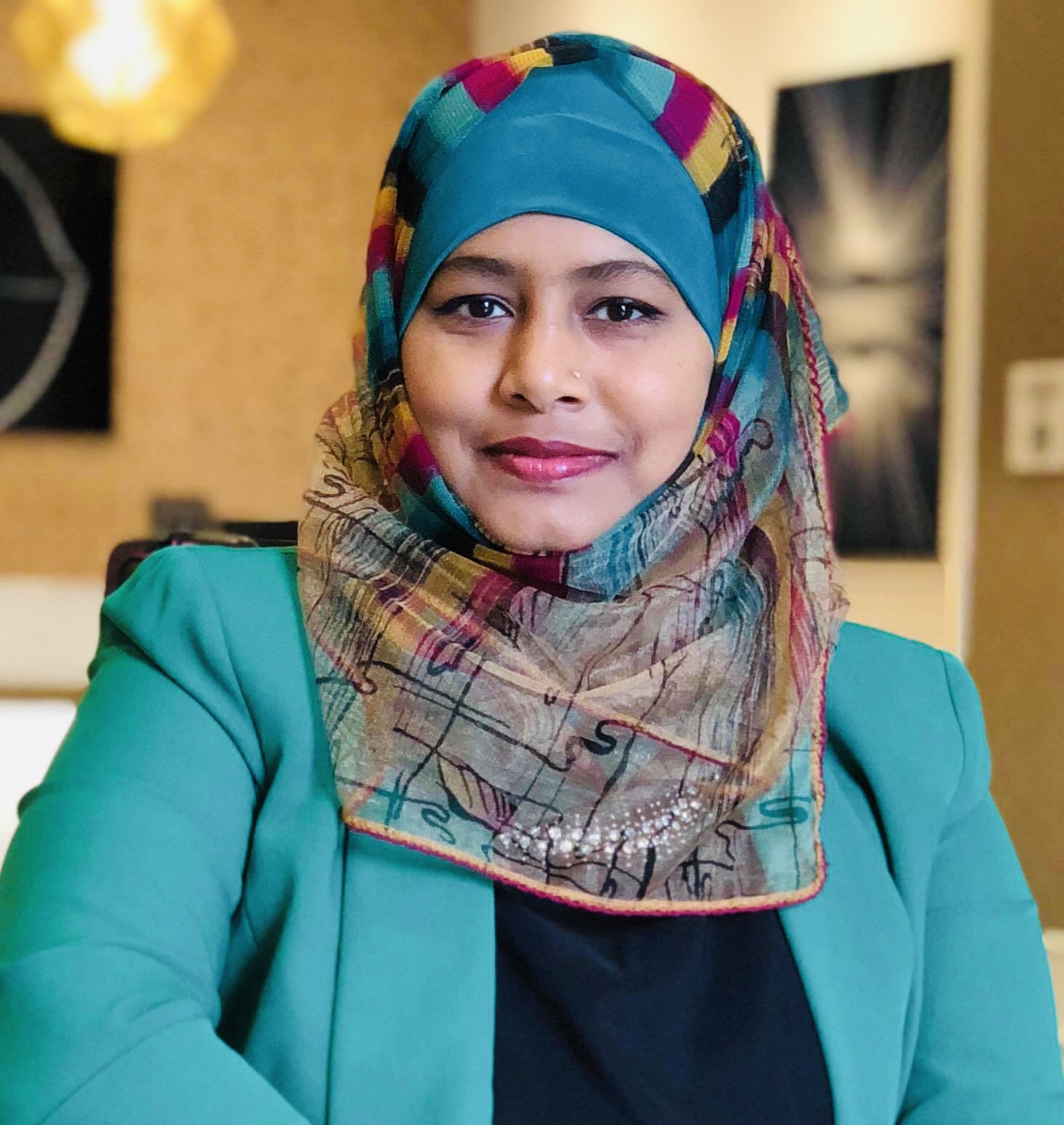 Armana Sabiha Huq is a champion in advancing women's role in STEM fields and in empowering women in multidisciplinary professional and academic programs all over the world. She is described by her peers as a resilient leader that overcame cultural and personal obstacles to reach her academic and professional dreams and through it all; she continuously serves as mentor and inspiring leader always willing to help others. 
Huq is working on her doctorate in civil and transportation engineering at FIU. Her research focus is on transportation safety exploring crashes identification and advanced technology countermeasures which won the prestigious FIU's 2019-2020 Doctoral Dissertation Year Fellowship Award. She has served several leadership positions at FIU and the community leading her to many prestigious awards and FIU's presidential mentions. Additionally, Huq has launched an engineer mentorship program for high school students and is involved in FIU's Engineers on Wheels program providing K-12 students with hands-on engineering activities and exposing them to career opportunities in STEM.