Pandemic Profiles: South Florida Media Network wins top honor for coronavirus coverage
---
During a time that has proved to be extremely difficult for all industries globally, FIU students are still thriving in their craft. 
FIU Journalism + Media student journalists for the South Florida Media Network (SFMN) have proved this through their contribution to valid, empathetic news, in a climate of much misinformation and negativity. The FIU team, consisting of 21 students and nine professors beat out universities such as Arizona State University and Yale University for a Society of Professional Journalists' (SPJ) College Coronavirus Coverage (CCC) Award for their project, Pandemic Profiles.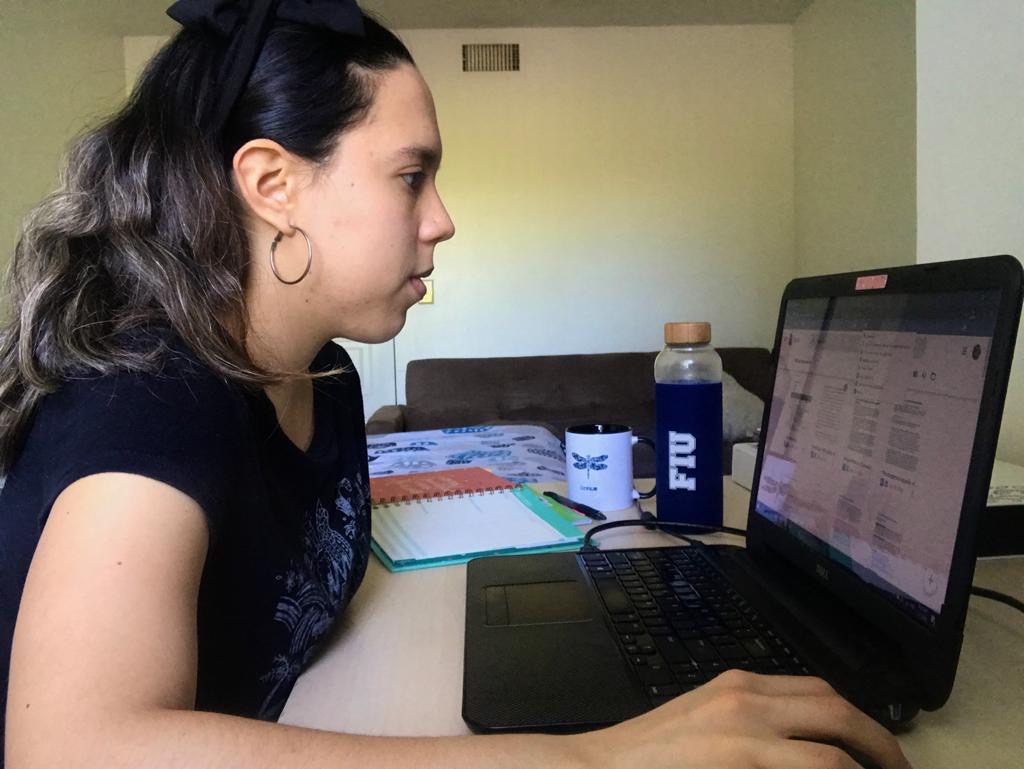 Pandemic Profiles is a "map featuring 34 profiles of individuals who have been severely impacted by the COVID-19 pandemic from a dozen countries and six U.S. states, reported over a 10-day period in April 2020." 

This interactive, multimedia piece was a team effort. "Our inspiration to address the pandemic [in this manner] was just to tell stories," said SFMN student journalist Monica Lebro. "Everyone is dealing with this differently and it became the team's priority to be able to share what people were going through regardless of occupation, age and even geographic position." 
With profiles from Chile to the Czech Republic, from California and even Venezuela, Lebro explained that the goal was for this interactive map to be a window for readers to truly understand the global magnitude of the pandemic.  
One of the judge's praises of Pandemic Profiles stated: "...The shutdown is limiting story ideas but expanding their execution. This impressive package includes interviews with a pregnant nurse in South Florida and a transgender activist in Lima, Peru. A half-dozen include audio, and the subjects range in age from 20 to 65, living from Brooklyn to Prague, working in construction and teaching ethics."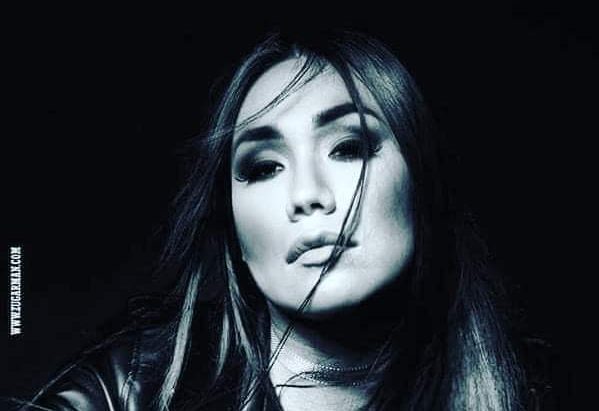 One of the featured Pandemic Profile participants was Marina Kapoor, a Peruvian artist and LGBTQ+ activist living in Lima, Peru. A voice for transgender women like herself, she is on the front lines of protesting and highlighting the issues transgender women and men face in her country. On April 3, the Peruvian government began instituting efforts to prevent coronavirus from spreading. This led to a restriction of movement by gender. Learn more in Kapoor's featured Pandemic Profile. 
"Telling these stories matter because it offers perspective," adds Lebro. "One person in New York may be struggling with something completely different than a person in Madrid. This pandemic has taken a toll in different parts of the world... We are able to show how a single individual is being affected, as well as the fact that we're all in this together." 
When inquired what the best practices are for Journalism + Media students addressing the pandemic, Lebro explained the need for all reporters and contributors to fact check and double-check all information used in their pieces. This ensures proper news sharing practices to distribute current events in a way that focuses on the facts in a detailed, easy to navigate way. "I believe we are all very committed to being as accurate as we should be to provide reliable information," she added.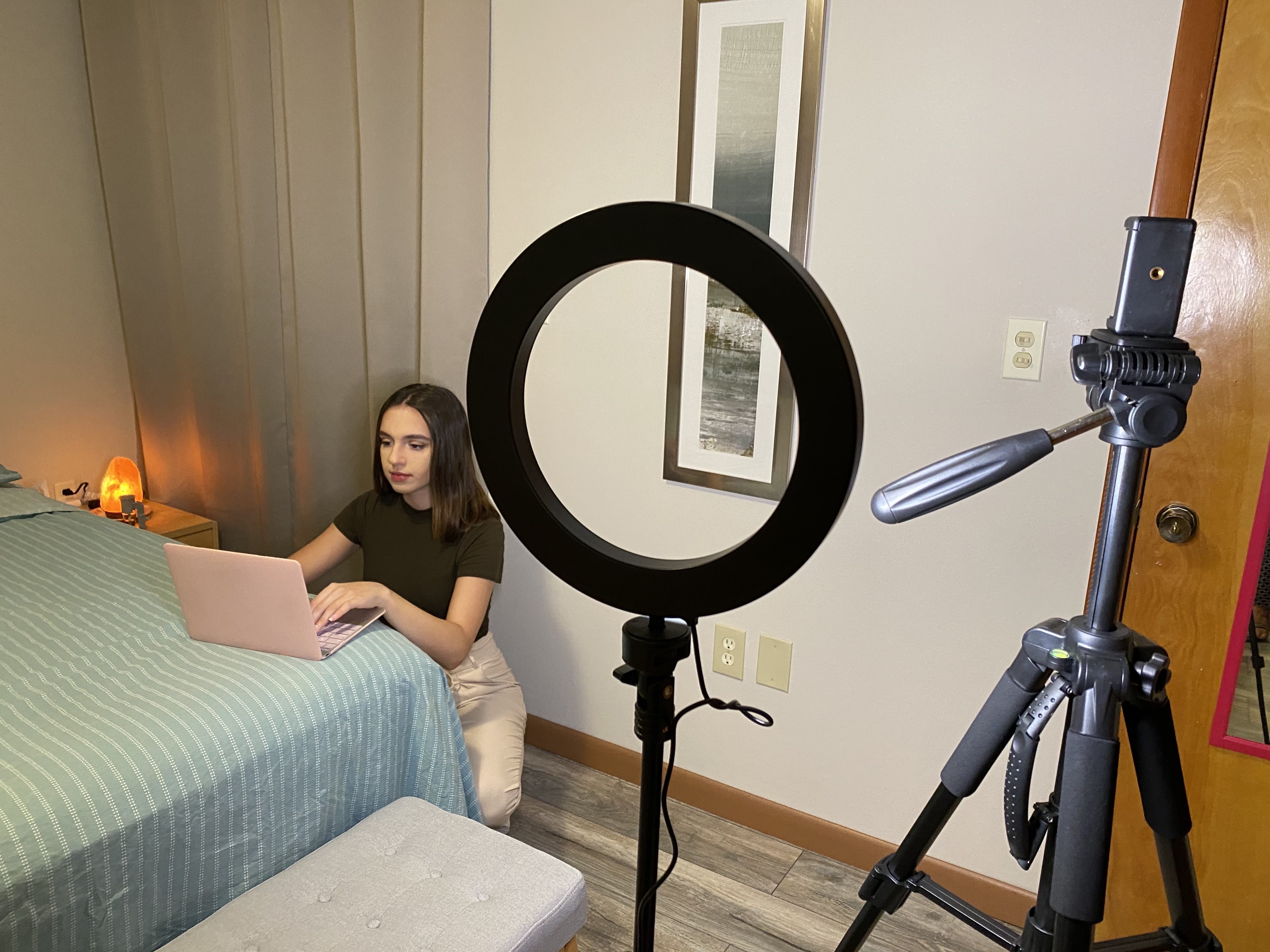 SFMN showcases the work of the Department of Journalism + Media students' class assignments; the department's Miami, New York City and Washington, D.C. news bureaus and Inspicio, the arts and culture magazine housed in the FIU College of Communication, Architecture + The Arts (CARTA). 
"I believe that SFMN is really growing and it's only up to the students to know they are real reporters, and they can do meaningful stuff for the network," Lebro continued. "Our social media is great: our site is full of info and our team is committed. The network is an incredible opportunity to become the reporter you want to be." 
Pandemic Profiles is written and produced by Edda Leon Suarez, Bianca Marcof, Imogen Francis, Katherine Flinn, Steven Lopez, Matthew Garcia, Sayona Khandwalla, Monica Lebro, Layra Gonzalez, Alejandro Silva, Chabelis Leal, Gabriella Pinos, Chelsea Perez, Andrea Gonzalez, Alejandra Marquez-Janse, Rosa Elera and Jessie Perez. 
Explore the individual impact of COVID-19 globally at sfmn.fiu.edu/pandemic-profiles-south-florida-and-beyond/.