President Rosenberg: 'Have a happy and safe Fourth of July'
---
Dear members of the university community: 
Happy Fourth of July! This weekend, we celebrate our nation's 244th birthday. But, given the threat of COVID-19, it's also a time for all of us to step it up and be personally responsible for our actions and decisions. Together, we can slow down the spread.
Please wear a mask when going out, follow physical distancing rules, wash your hands or use hand sanitizer and avoid crowds. Stay safe this weekend and protect yourselves, your families and our community.
Thank you.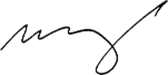 Mark B. Rosenberg