Alumnus Carlos Rafael Rivera '96 has always had a deep passion and fascination with sounds and the music he had around him growing up. He graduated from FIU's School of Music with a bachelor's in music composition and has since gone on to accomplish several noteworthy feats as a composer within the film score industry.
Rivera has scored projects such as Netflix's "Godless"—which went on to win an Emmy in 2018 for Outstanding Original Main Title Theme Music—and Universal Pictures' "A Walk Among the Tombstones"—which in 2014, advanced for an Oscar award in the Best Original Score category.
FIU News recently spoke to Rivera to learn more about his work and what drives him. 
What path did you take to attain your current career as a composer?
I've been a fan of music since a very early age. I guess I became interested in music by the age of four or five. I remember crying in church when I heard Schubert's "Ave Maria", kind of the same way I did when watching E.T.'s bike soar into the air some eight years later, or 12 years after that while watching the end of "Cinema Paradiso". Music alone, or along with picture, has always captivated me completely. 
What has been the coolest thing about scoring the upcoming miniseries "The Queen's Gambit" thus far?
Getting to work with others who took such great care in adapting Walter Tevis' novel and help tell this story.
How has scoring projects shifted since the pandemic?
I've been working remotely on all productions since I moved back to Miami 10 years ago. A lot of the technical challenges presented in not being physically near post-production studios have been sorted slowly over the years. It was nonetheless a challenge as many of the other departments (editorial, VFX, sound) had to transition into working from home.
How did you feel when it was announced that you won an Emmy for your work on "Godless"?
Surreal, as I was nominated alongside many colleagues whose work I have admired for years. 
What is it like to work on big projects with Netflix?
A true privilege. I am very aware of and thankful every day to have the opportunity. As big projects go, the folks making them are as concerned about getting it right as indie storytellers, and that passion has been inspiring to watch and learn from.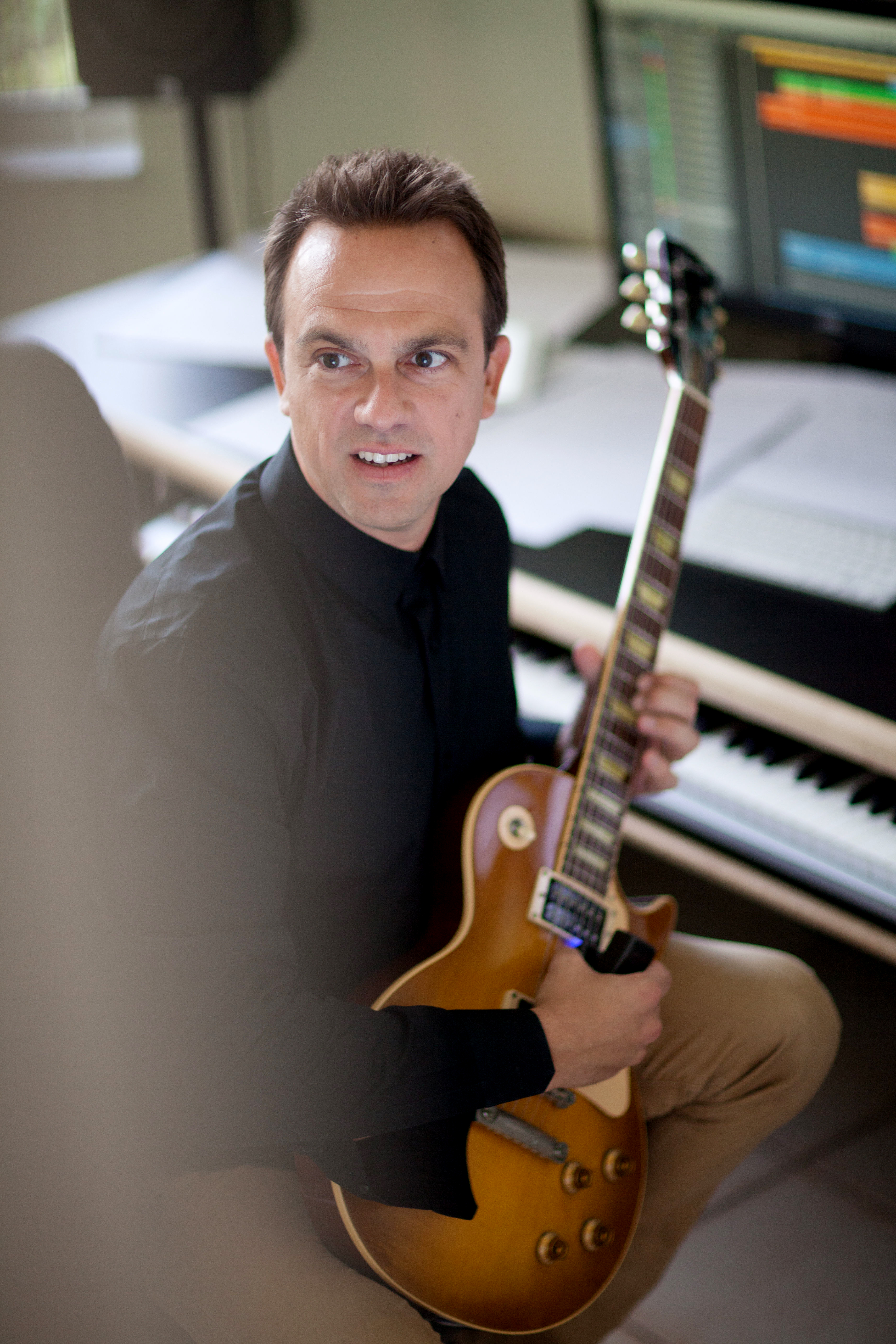 What made you decide to work in the film scoring field?
Well, I've been into film music since I was a kid. I was more inspired to do music, just generally, than specifically film music, but it was definitely the work of Jerry Goldsmith and John Williams that got me going early on.
As I mentioned before, I remember the "E.T." soundtrack. I saw the movie when I was about 11 years old and that soundtrack just blew me away – the moment when the bike takes off. Just the whole feeling of that. I knew that music was playing something really powerful. A little bit later, I remember a movie called "The Twilight Zone," which had Jerry Goldsmith's score. It was one of those little vignettes that they had that was called "Kick the Can"... and I just love the music in that for some reason. "The Great Train Robbery" - I remember that music specifically as well.
Those films were really pulling me toward getting into music. Film music started happening almost as a background to the classical direction I started going toward. [Ultimately it was] a dream come true without a doubt.
What does a typical day for you look like?
While on a project, sleep is the first thing to go, as you are working on a delivery cycle that runs 24/7. So, you have about three phases— 1. getting the job, which is inspiring and filled with joy; 2. writing, which is a blur (in this case a two-year blur); and 3. finishing, which involves the final mix. And then, a typical day schedule begins to appear on the horizon.
How does your job connect back to your time at FIU, and were there any classes or professors that influenced where you are today?
Many of my first musical challenges were presented by my professors while a student here at FIU. Carlos Molina was my guitar teacher and was as critical of my progress as my composition professors Orlando Jacinto Garcia and Fred Kauffman. Back then, they would not give me a break on anything, and I am grateful for that as it prepared me for the very challenging environment of receiving approval for cues I've written. Sometimes, there are many re-writes required and had that fortitude not been instilled in me, I don't think I would have lasted very long in this field.
What advice do you have for students who will be entering the workforce soon and are interested in music composition/scoring?
I believe in serendipity, and if you are musically prepared and entrepreneurial enough, opportunities will come to you. So much of how things actually work out in our lives appear to be from luck, at first. But in observing many colleagues' very individual paths, I can attest that grit and determination were their common factors.