For most of us, like it or not, our Zoom appearance is our new identity and our virtual workspace is our new office suite.
"We all live and work in space—it forms part of who we are and how others perceive us," says John Stuart, associate dean for cultural and community engagement of the College of Communication, Architecture, + The Arts and executive director of the Miami Beach Urban Studios. "In our virtual worlds, we have to be just as aware of how the spaces around us influence the messages we send as we do our work."
Dozens of FIU faculty and staff have been able to transition remotely with the help of our trusty sidekick, Zoom. And while we may not be able to control whether our cat jumps on our laptops or our dogs scratch at the door waiting to be let in, there are a few things we can control to present ourselves in the best possible light – one being our backgrounds.
"If your home workspace isn't looking professional, try using digital backgrounds to reflect your work and personality," says Caryn Lavernia, assistant vice president for the Office of Engagement.
Stuart, Lavernia, Eran Arbel, assistant director for Talent Acquisition and Management in the Division of Human Resources and Garth Headley, director of marketing and communications for FIU Online all collaborated to share their top seven tips to help us present our best selves in our next Zoom meeting.
1. The value of a virtual background
By now, your colleagues are probably extremely familiar with your remote workspace. But if you don't want people peering into your home and asking you about the artwork you have displayed or the books on your shelves, a virtual background is a great tool to employ in your next Zoom meeting.
The virtual background feature allows you to keep your private space private by displaying an image or video as your background during a meeting. You can even upload your own images.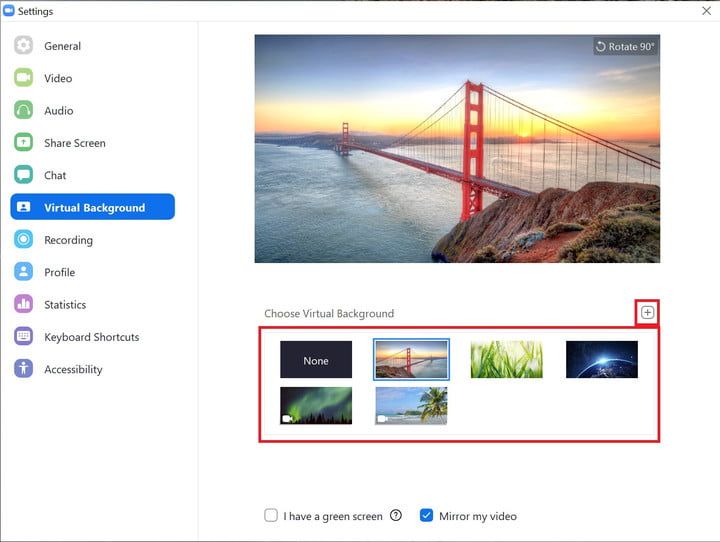 2. Appropriate virtual backgrounds
Think of your virtual background as an opportunity to further emphasize your professional appearance, avoid showcasing excessive clutter and to reinforce that you are in an office setting while working remotely. The focus should be on you, not your background.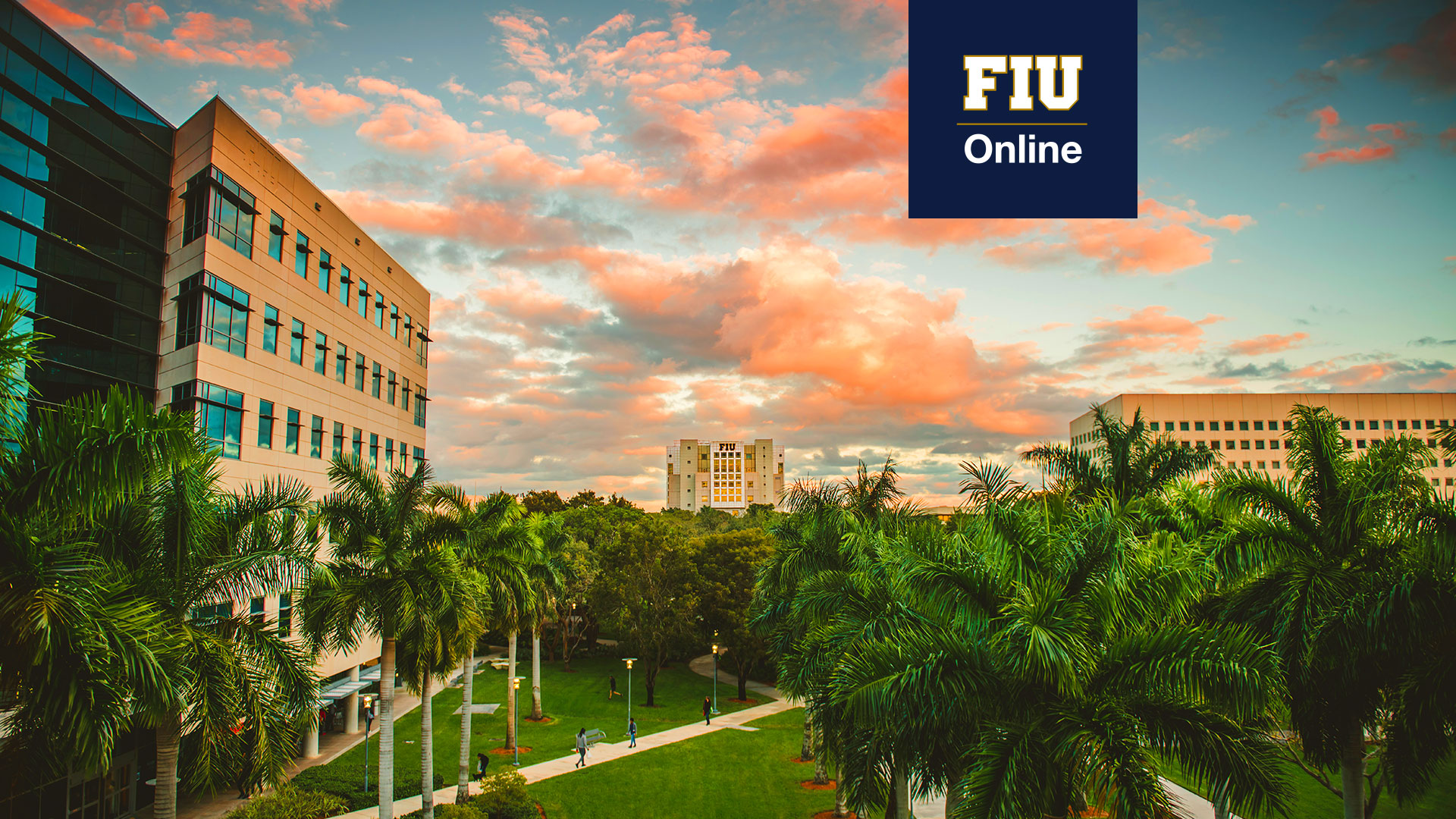 "In much the same way that people learn about you from the things in your office or on your desk, your virtual appearance and space contribute to your professional brand," says Headley. "It's important to remember, particularly for those leveraging Zoom for professional purposes, that digital backgrounds are a great way to continue to manage your brand."
Having trouble picking out a background? Take advantage of the virtual backgrounds FIU Online has to offer to help you better present yourself in your next meeting.
3. Background colors and tones
Virtual backgrounds can help take your professional appearance to the next level unless you get lost in them on screen. To avoid this, choose a virtual background that contrasts with your natural skin tone and your hair color so that the computer can easily pick up your outline against the background. 
4. No virtual backgrounds
If you'd rather not incorporate a virtual background in your next virtual meeting, try to keep your remote workspace as tidy as possible. Make the bed, take the laundry off the couch and remove any excessive clutter.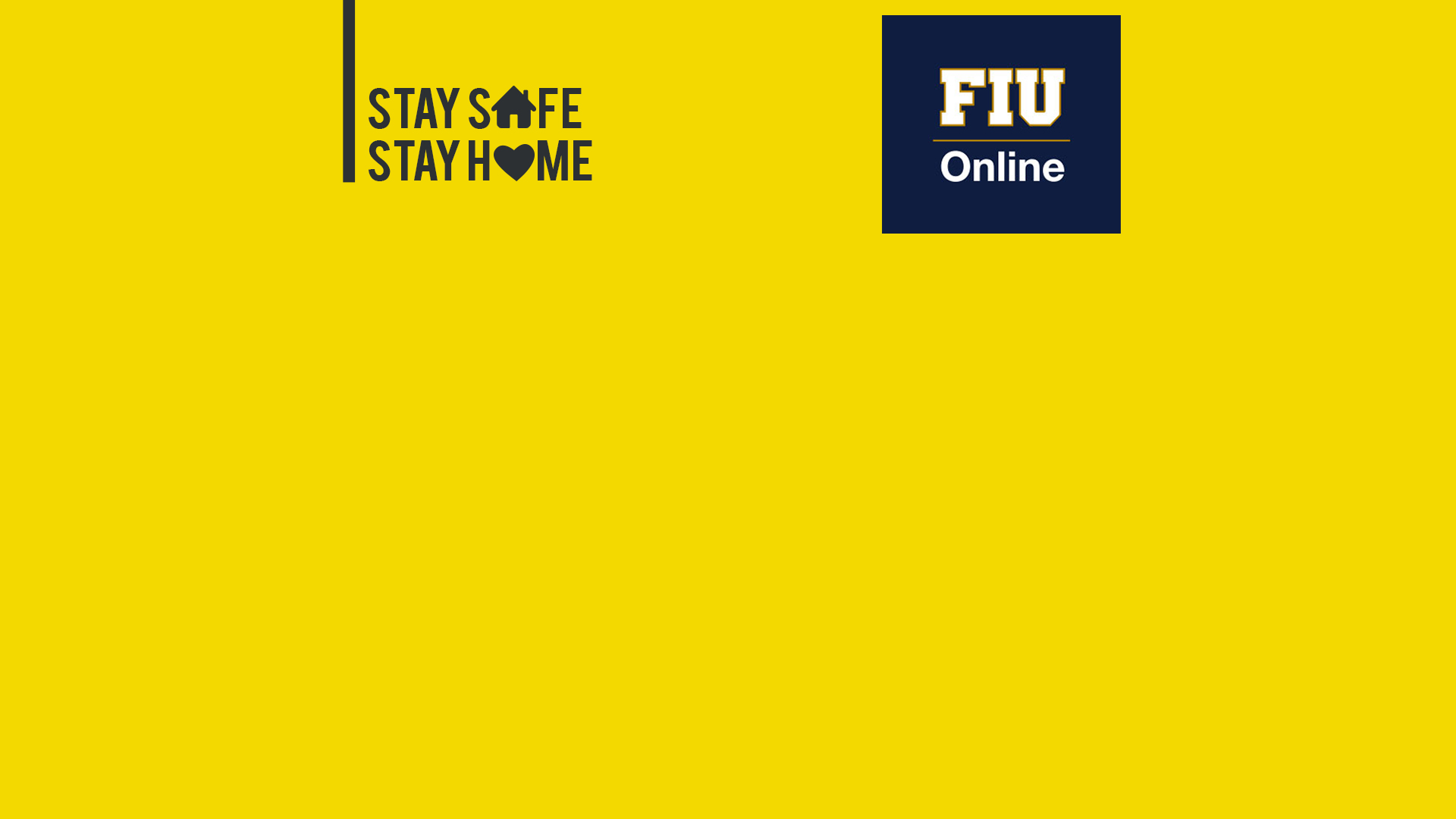 5. Lights
Make sure your primary light source is coming from directly – or nearly directly – in front of you so you are easily visible on the screen.
6. Camera
Place the computer's webcam or phone camera as close as possible to eye level.
7. Action!
Think about what you're going to wear for your next Zoom meeting. Consider how your clothes fit, their color and style and how appropriate they are for the work environment. You may be working from home, but when you're on a Zoom call for work, you're still representing FIU.
As part of the Next is Now initiative, FIU made Zoom and other resources like LinkedIn Learning available to help promote professional development in data, technology and human literacies.
"We have a wide variety of online professional development opportunities," Arbel says. "To get started, people should really focus on learning tools like Zoom and Microsoft Teams, which are supported by FIU's Division of IT."
 Looking to learn more tips for your next Zoom meeting?
Check out the LinkedIn Learning course Executive Presence on Video Conference Calls for tips on appropriate body language and video conferencing. FIU employees receive professional development hours for taking the virtual course.
Click here to view tips on how to have a seamless Zoom experience.