Student-journalists tackle coronavirus, social justice and elections in South Florida
In a year like no other, journalism students found themselves covering some of the biggest stories of the century so far
December 17, 2020 at 9:50am
---
While working on a news story in Liberty City, during the heart of the pandemic, journalism student Racquel Lewis was sprayed down from head to toe in disinfectant before being allowed to enter the residence of the woman she was interviewing. 
The unusual experience took place as she covered a story for FIU's Department of Journalism + Media's South Florida Media Network (SFMN), an award-winning student-run online multimedia platform with bureaus in New York City, Washington D.C. and Miami. 
The media network showcases the work of journalism students as they cover everything from local to national news.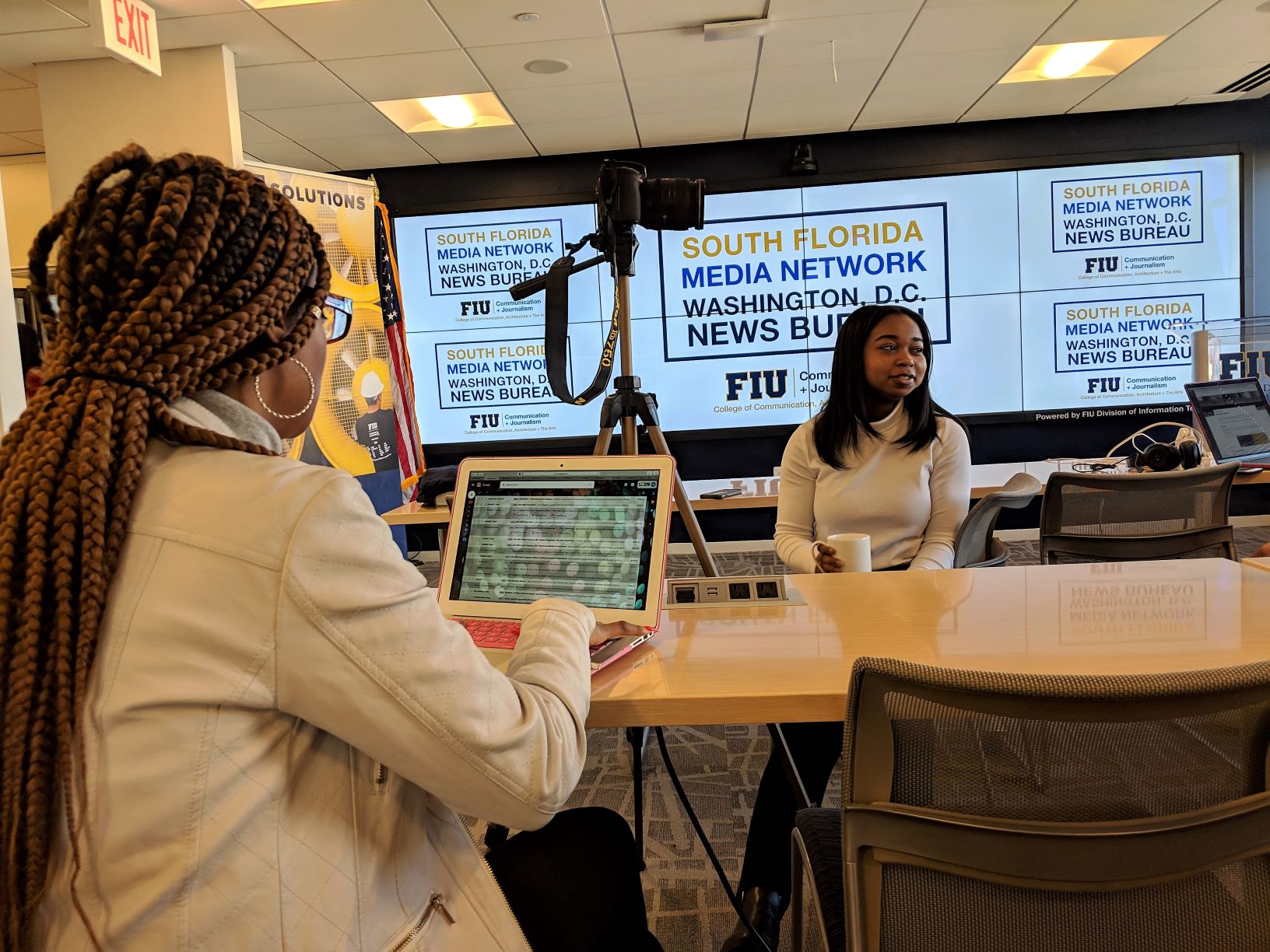 The Department of Journalism + Media has about 1,900 enrolled undergraduates and SFMN usually has about 60 journalism students creating and contributing content. Due to the pandemic, only about 20 participated in the the media network.
These who did, however, were in for the experience of a lifetime, reporting during the height of a global pandemic, a national election and a call for social justice that struck the nation all at once. And not only did their stories win national awards, they were also published in local media outlets like the Miami Herald and Miami Times.
COVID-19 coverage 
The novel coronavirus pandemic gave journalism students the rare opportunity to report on a virus that has affected millions worldwide. And what arose were compelling, heart-wrenching stories that gave face to the horrors associated with this pandemic that no one could have envisioned.
Student Valeria Venturini covered a story that hit remarkably close to home for her. She told the tale of Françoise Viera, a Venezuelan woman who came to Miami in March to visit her sick father, and due to Venezuela closing its borders to commercial flights, has been stranded in the United States ever since. Because of the pandemic, Françoise Viera was even forced to mourn the death of her father, who died two days after her arrival, all alone.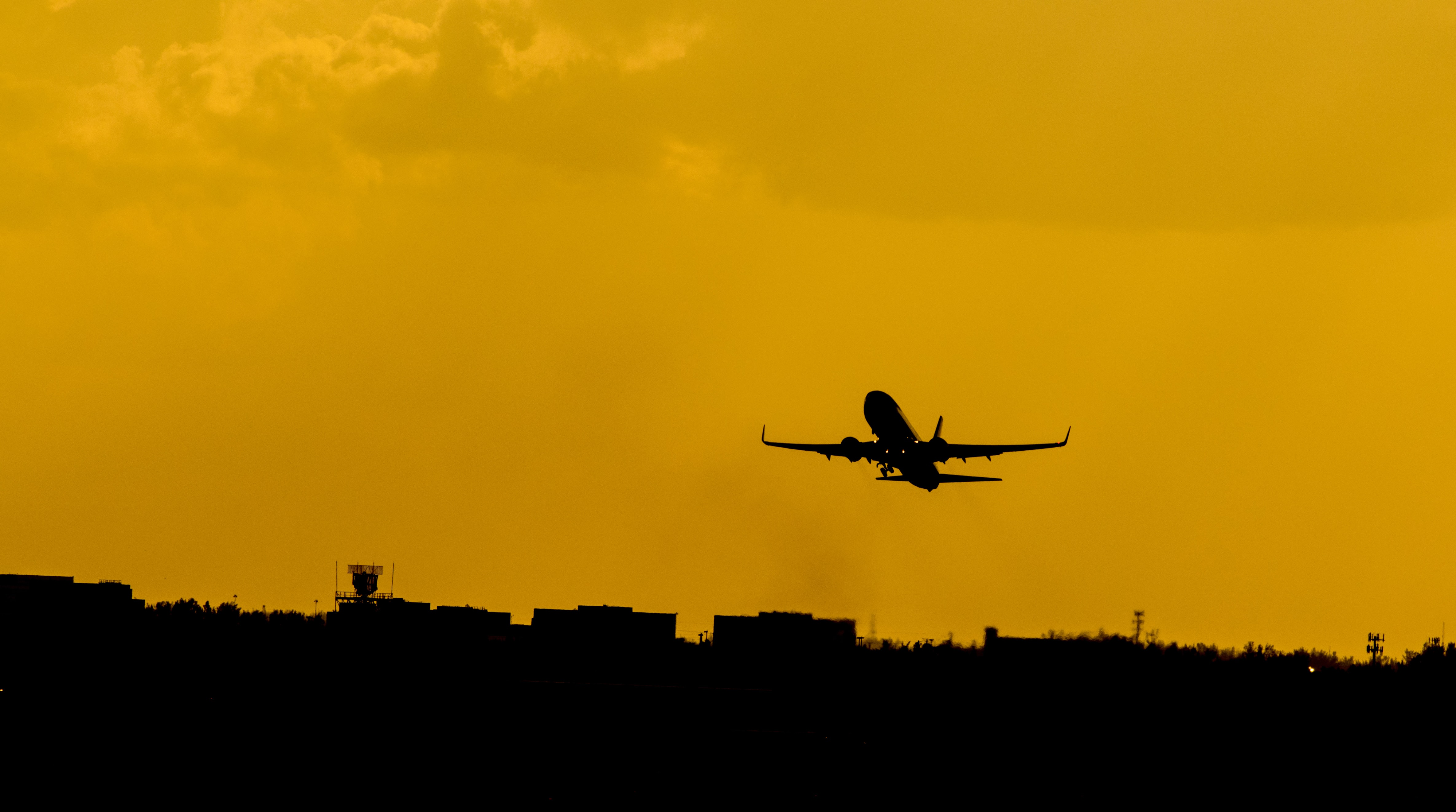 Venturini had heard about people from other countries who found themselves stranded in the United States as lockdowns and other restrictions went into effect. So, when she met Viera, who hails from Venturini's own homeland of Venezuela, she knew she had to tell the woman's story.
"It was really hard learning what people from my home country were going through and experiencing," Venturini says. "Writing this story gave me a way to give a voice to this family and so many others that are facing similar struggles that we don't hear enough about." 
Venturini's work at the media network has not gone unnoticed. Her piece, Far from Home, was published in a growing multimedia platform and she was recently chosen to intern for the Today Show.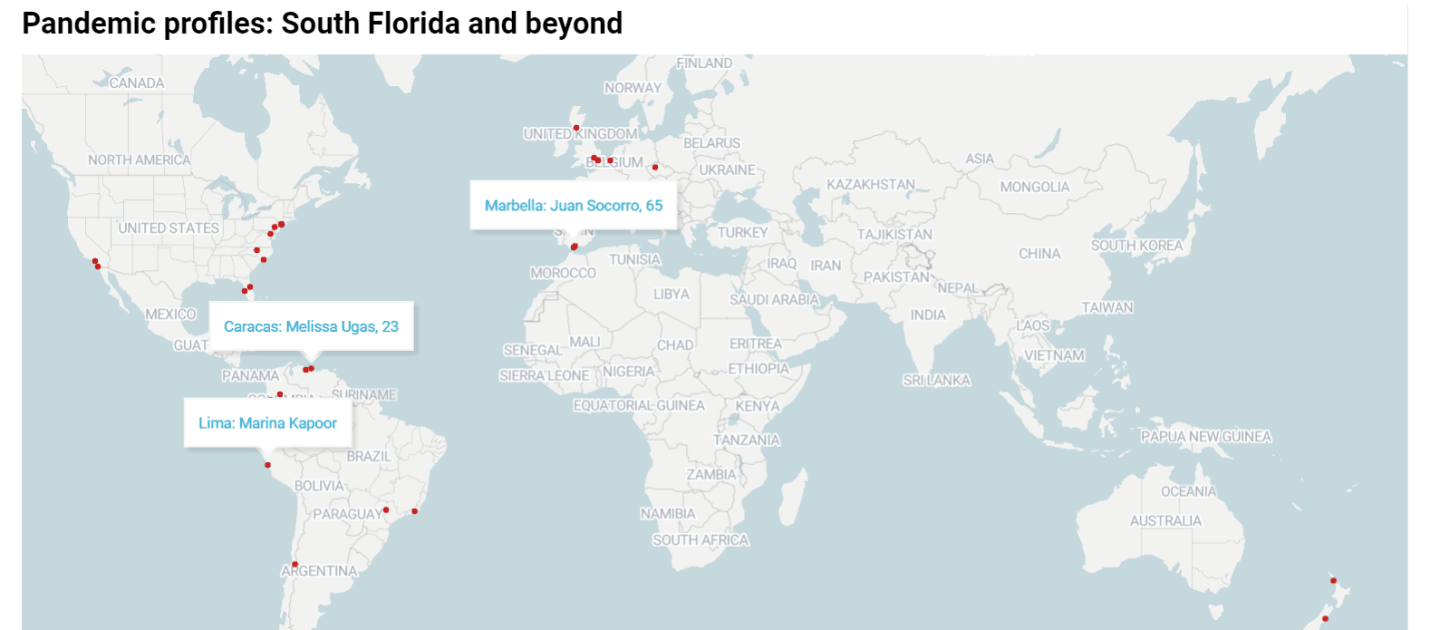 Recognitions
The South Florida Media Network was recognized by the Society of Professional Journalism (SPJ) for Best Coverage in Campus Coronavirus Coverage. SFMN was awarded the 2020 EPPY Award for Best College Produced Community or Niche Website. Other prominent awards include the Hearst Journalism Award for Breaking News Coverage and the Mark of Excellence by SPJ for Online/digital feature videography. 
A call for social justice
Earlier this summer, Miami, along with many cities across the United States, saw protests following the deaths of George Floyd, Breonna Taylor, Ahmaud Arbery and others. And just as they had with the pandemic, FIU's student-journalists worked to tell the story of what was happening in their hometown. 
Students Helen Acevedo and Jordan Coll combed through dozens of arrest records and conducted phone interviews to highlight stories of protesters who were arrested following the Miami protests.
Their piece, 'Man, this is jail': the Iraq War vet, the Phillies fan and others busted at Miami protest, was published in the Miami Herald and covered a chaotic scene of street arrests.
The student-journalists quote an African-American man who says he was tackled by police and subdued with plastic zip-ties. Court records indicate a charge of "emergency violation curfew" despite evidence that the arrest took place hours before the city-mandated curfew went into effect.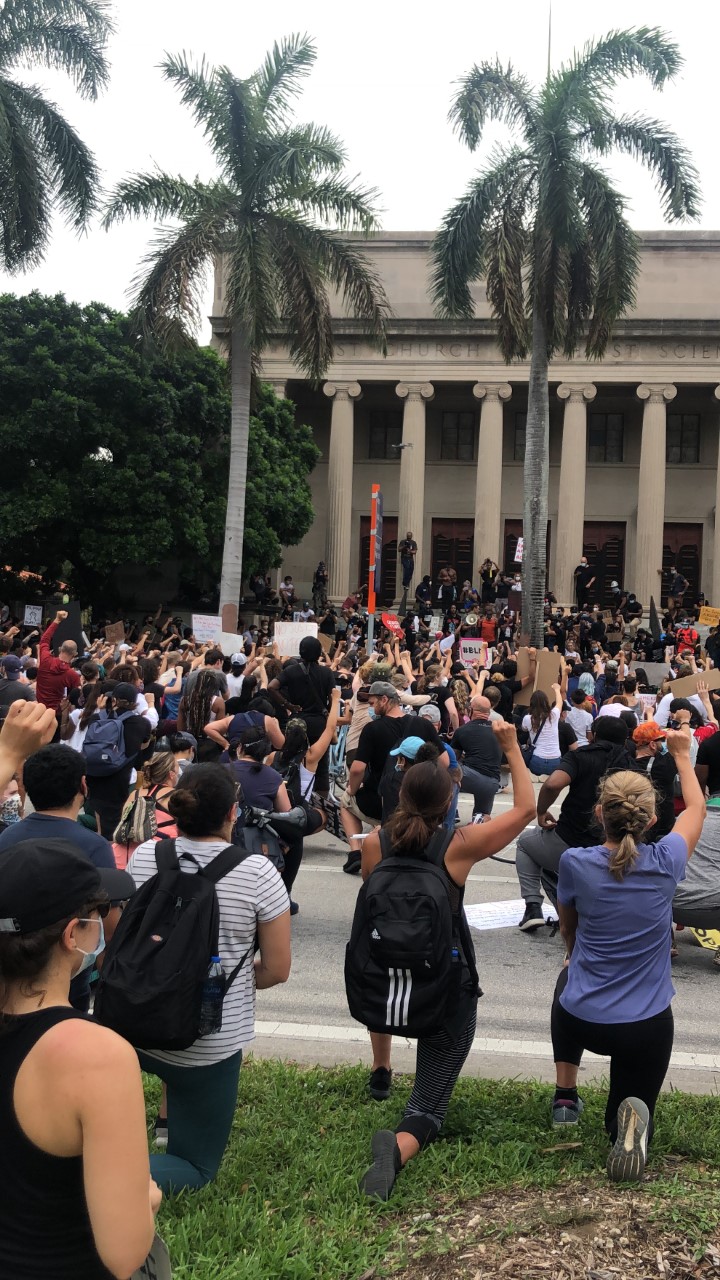 "Being able to hear these people's stories and share them is really important to me," Acevedo says. "And having the opportunity to be featured in major publications throughout Miami has taught me a lot and helped me really grow as a reporter." 
Panthers get out the vote
When election season heated up, the Department of Journalism + Media and SFMN took advantage of an opportunity to research voter turnout and interview candidates.
In the final stretch of the Miami-Dade County mayoral elections, Acevedo conducted in-person interviews with candidates Daniella Levine Cava, who ultimately won, and Esteban "Steve" Bovo '87. Wearing a mask and standing socially distant from the two, she appreciated the opportunity to heighten her political reporting skills.
"It was an amazing experience," Acevedo says. "It was really cool getting to hear their stories of what drew them to politics and why they decided to run for mayor."
Back at campus, SFMN's Miami bureau chief Daniel Evans and Journalism + Media professor Neil Reisner devised a young voters research project that was published in the Miami Herald. Students were tasked with talking to young voters in both Wisconsin and Florida since U.S. Census and 2018 election data puts Wisconsin as the state with the largest young voter turnout in the country while Florida ranks 40th.
Students got an insight on who young voters would be voting for, and if not voting, why? 
"Having them cover elections forces them out of their comfort zones to places they fear," Reisner says. "It's scary to interview elected officials or candidates, but this forces them to do it." 
After talking with young voters from both states, journalism students discovered that in general, young voters in Wisconsin are more excited to vote than young voters in Florida.
21-year-old Mark Orlowski from the University of Wisconsin thinks this is partly because Wisconsin's elections are always very close and "when you feel like your vote truly has the ability to tip an election, you're more likely to turn out."
"One of the things we need to do as journalism educators is create better citizens, and covering elections provides our students with an understanding of how the process works and what's really important to large groups of people," Evans says. 
Training the next generation of journalists 
In an era where more and more people seem to be questioning the trustworthiness and judgment of journalists, SFMN trains students to remain the bearers of truth.
"Journalists need to be unbiased authors of what Washington Post Publisher Phil Graham called the 'first rough draft of history," says SFMN digital director Charles "Chuck" Strouse. "It is not their job to be liked. It is their job to tell the truth. We are teaching students to ask the right questions and tell compelling stories. SFMN provides hands-on experience doing this with faculty guidance."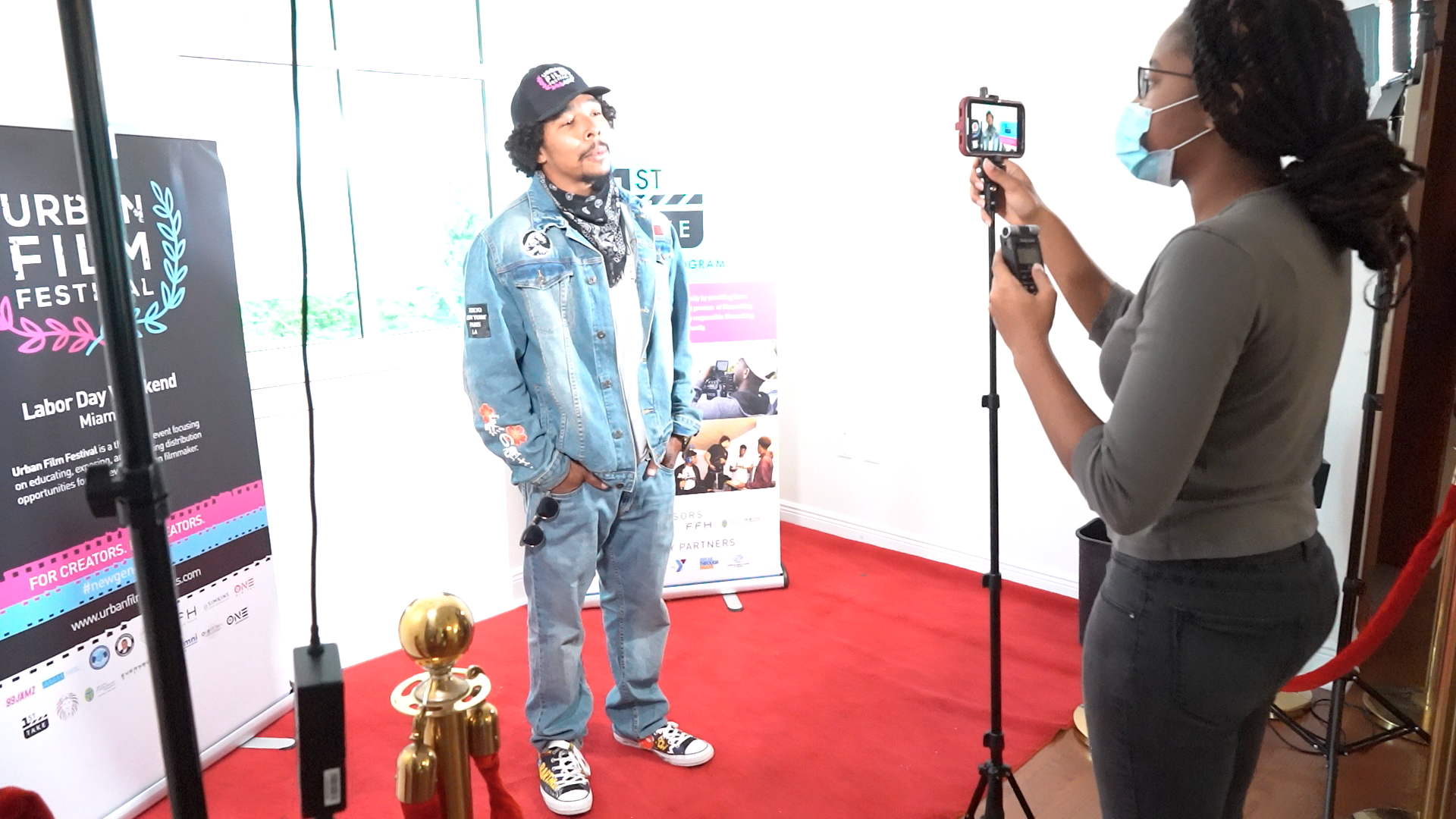 Many students have gone on to secure prestigious internships and jobs following their work at the media network.
Broadcast journalism alumna, Sayona Khandwalla '20 credits SFMN for helping her land her role as assignment editor for WSVN, the South Florida Fox News affiliate.
"SFMN helped make me a better journalist," Khandwalla says. "It is amazing that FIU has a platform for reporters to be actual reporters and have their work shown. It molded me and many others to always try and get better. I'm glad that I had that to put on my resume because it helped land my internship at WSVN which I turned into a full-time job and for that, I will always be grateful."
The stories highlighted above are just a few of the pieces Department of Journalism + Media and the South Florida Media Network students have been working on this past year. Check out http://sfmn.fiu.edu/ to see more.