Student pursues Ph.D. to improve engineering education in developing countries
Collins Vaye is passionate about providing engineering opportunities to students in his home country of Liberia.
Collins Vaye recalls the answer his 10th-grade physics teacher gave when Vaye asked the class, "What is engineering?" His teacher responded, "engineering is the application of math and science to solve real-world problems."
The term, solve real-world problems, stuck with Vaye, a computer engineering graduate student, who plans to improve engineering education systems in his home country of Liberia and other developing countries. 
Growing up in Liberia, a country filled with richness in terms of natural resources like diamonds, gold and vast agricultural land, but considered one of the poorest countries in the world, Vaye faced challenges that other students did, too. The absence of internet connectivity, a lack of equipment in research laboratories and minimum access to educational resources are some of the many obstacles young students face, hindering their education. Vaye says a 14-year civil war that took place in Liberia severely affected the country's educational system as well.
Coming from a family of six brothers and sisters who struggled financially, Vaye taught himself to dream big and to remain committed to obtaining higher education to one day make a difference. Fascinated with computers since high school, Vaye would spend hours after school in the computer lab. 
He began his undergraduate studies at the University of Liberia. He quickly noticed the lack of educational resources and how engineering skills and concepts were taught, but real-world applications were not part of the course material.
He decided to take action. He began to volunteer.
At the University of Liberia, Vaye became the leader of the College Peer Advisors, a team that promotes student success and organizes student-centered programs.
One of the programs implemented was the Engineering Concept Design Competition, where students are assigned to work in teams, identify a topic and use the skills they've learned to develop a working prototype.
Another new program Vaye and the team created was Engineers Talk to Change. The purpose of this program is to give students a comprehensive understanding of what is expected of an engineer. Professionals in the field were invited to talk to students.
Vaye and the team also started an annual STEM Symposium event, where students from grades 10 to 12 are given a survey, answering questions on how much they know about the STEM field. They are then invited to the university to hear from college engineering students about their experience. More than 500 students attended the first year.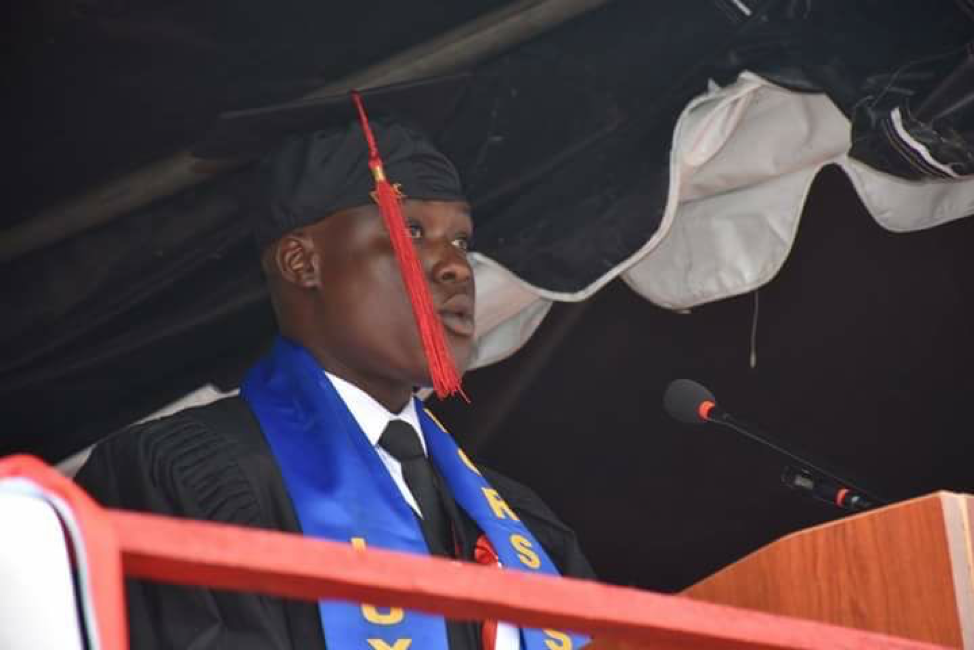 After receiving his bachelor's degree in electrical engineering and graduating as valedictorian, Vaye applied to FIU to achieve his dream of getting a graduate education.
"Unfortunately, there aren't any engineering graduate schools in Liberia. If you're determined to get a master's degree or Ph.D., you have to seek education abroad," says Vaye.
While serving as a teaching assistant at the University of Liberia's College of Engineering, Vaye was admitted to attend FIU.
At FIU, Vaye works as a computer technician for the College of Engineering & Computing'sEngineering Information Center, helping students, staff and faculty with tech needs. He has also been accepted to the Ph.D. program in engineering and computing education, offered by the School of Universal Computing, Construction and Engineering Education (SUCCEED). FIU is the first university to offer an engineering educational doctoral program in Florida.
"If you had asked me a few months ago if I wanted to do a Ph.D., I would've told you I'm not sure," confessed Vaye. "But after coming across the SUCCEED faculty and learning what the Ph.D. program stands for, I realized it aligned with my values and goals of helping to prepare the next generation of engineers in my home country of Liberia."
Vaye's primary research interest for his Ph.D. is equity and diversity in engineering and computing education in developing countries.
Most recently, Vaye received second place in the American Society for Engineering Education's CAS student video contest. As the second-place winner of the nationwide competition, Vaye will receive a $1,500 cash prize and a one year student ASEE membership, giving him access to publications, free entry to video conferences and more.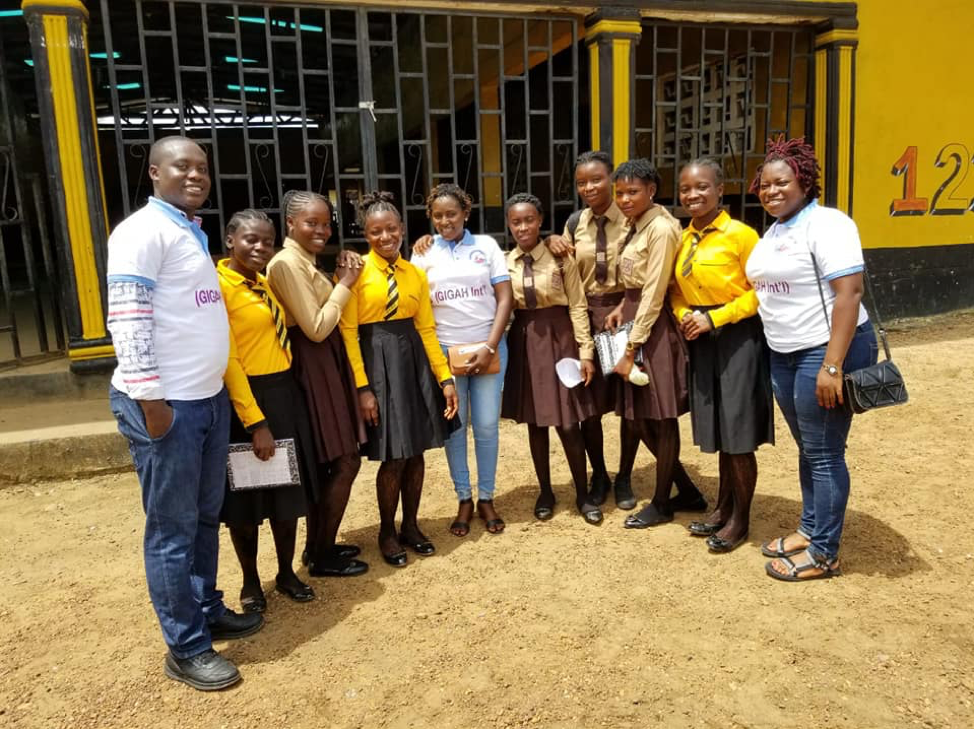 Vaye is also the co-founder of an organization called Give the Girl a Hand International. The mission of the organization is to inspire young women to achieve their full potential as leaders and support them by providing them with school supplies and mentoring opportunities.
With COVID-19, Vaye has also taken the initiative to create a Facebook page called TechEducation, where he teaches technologies, like using Zoom to creating and editing Google docs, to the general public.