The Miami Herald partners with FIU to cover local news in South Florida
---
The Miami Herald has partnered with FIU's Department of Journalism + Media to offer internship credit to undergraduate journalism students as they cover local news all across South Florida.
Under the leadership of Dan Evans—associate professor and Miami bureau chief for the South Florida Media Network—and Charles Strouse—instructor and digital director of the South Florida Media Network—five students are currently working with Miami Herald covering topics ranging from the coronavirus pandemic to city governance.
"The Herald is thrilled to be working with FIU on this important partnership, which we believe will provide valuable training opportunities to young journalists and expand our reach into the community as we cover the impact of the COVID-19 pandemic," says Rick Hirsch, managing editor for the Miami Herald.
Evans, Strouse and Brian Schriner, dean of the College of Communication, Architecture + The Arts, all have a long-standing history with the Miami Herald, which helped pioneer the program. While the partnership only officially began this summer, FIU student-journalists have been able to feed stories to the Herald through FIU's South Florida Media Network for the past few years.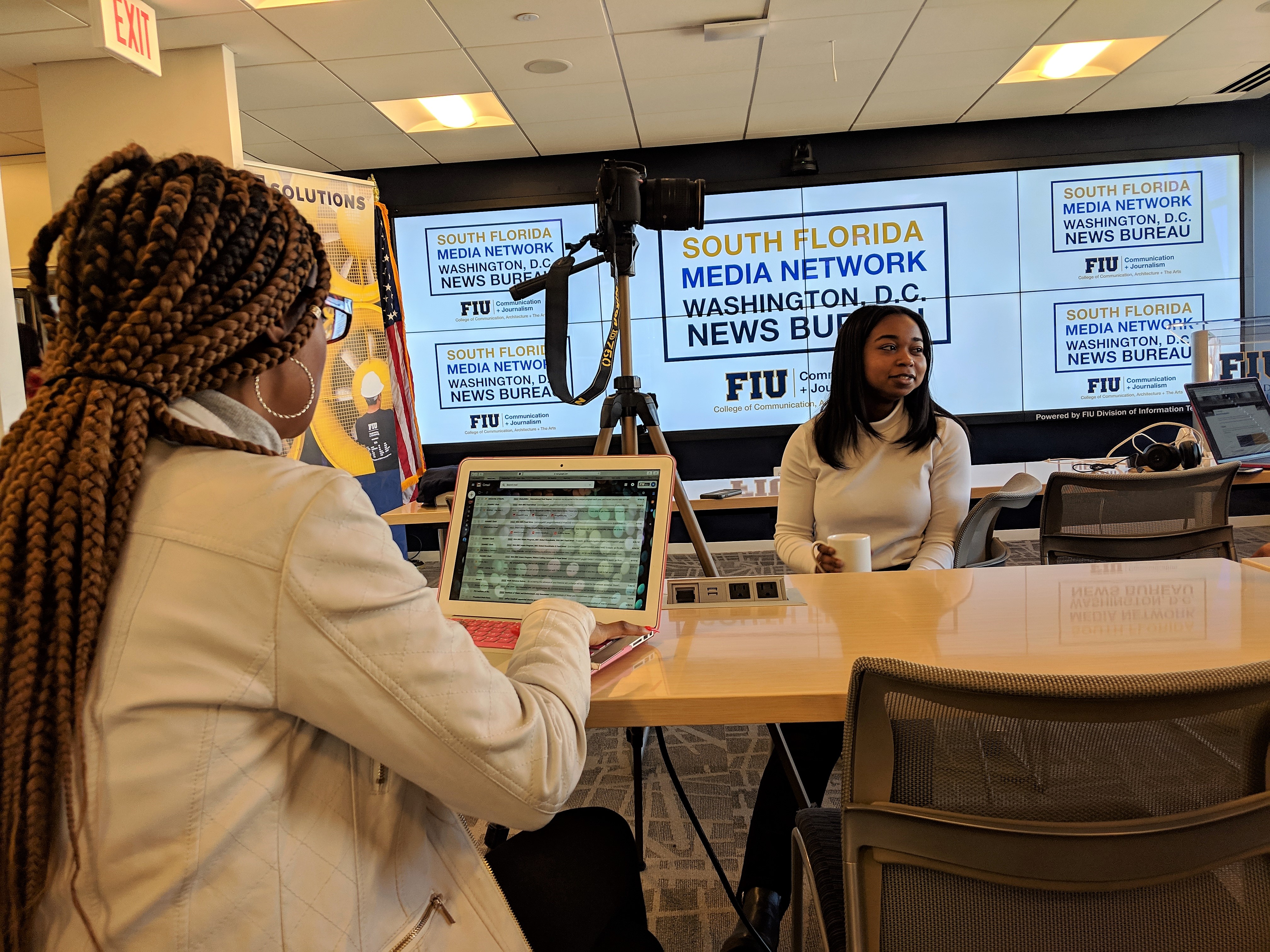 The program offers select undergraduate journalism students interested in print and multimedia reporting the opportunity to gain first-hand experience in writing for a major publication before they even graduate. Journalism students involved in the program can use it to fulfill their capstone requirement, as elective credit or even as a zero-credit internship course, so they don't have to pay tuition fees or risk running over the 120-credit requirement needed for graduation.
With so many different stories circulating the media right now – namely the coronavirus pandemic, election season, and the social unrest that seems to be sweeping the nation – it can be hard to provide coverage to smaller cities in South Florida, which is exactly where FIU's student-journalists come in.
"This a great opportunity for the students involved," says Strouse. "They're getting real bylines, professional editing from the amazing talent at the Miami Herald and building a portfolio of real professional clips, so when they apply for jobs after graduation, they'll have published work from a national newspaper that has won many Pulitzer prizes."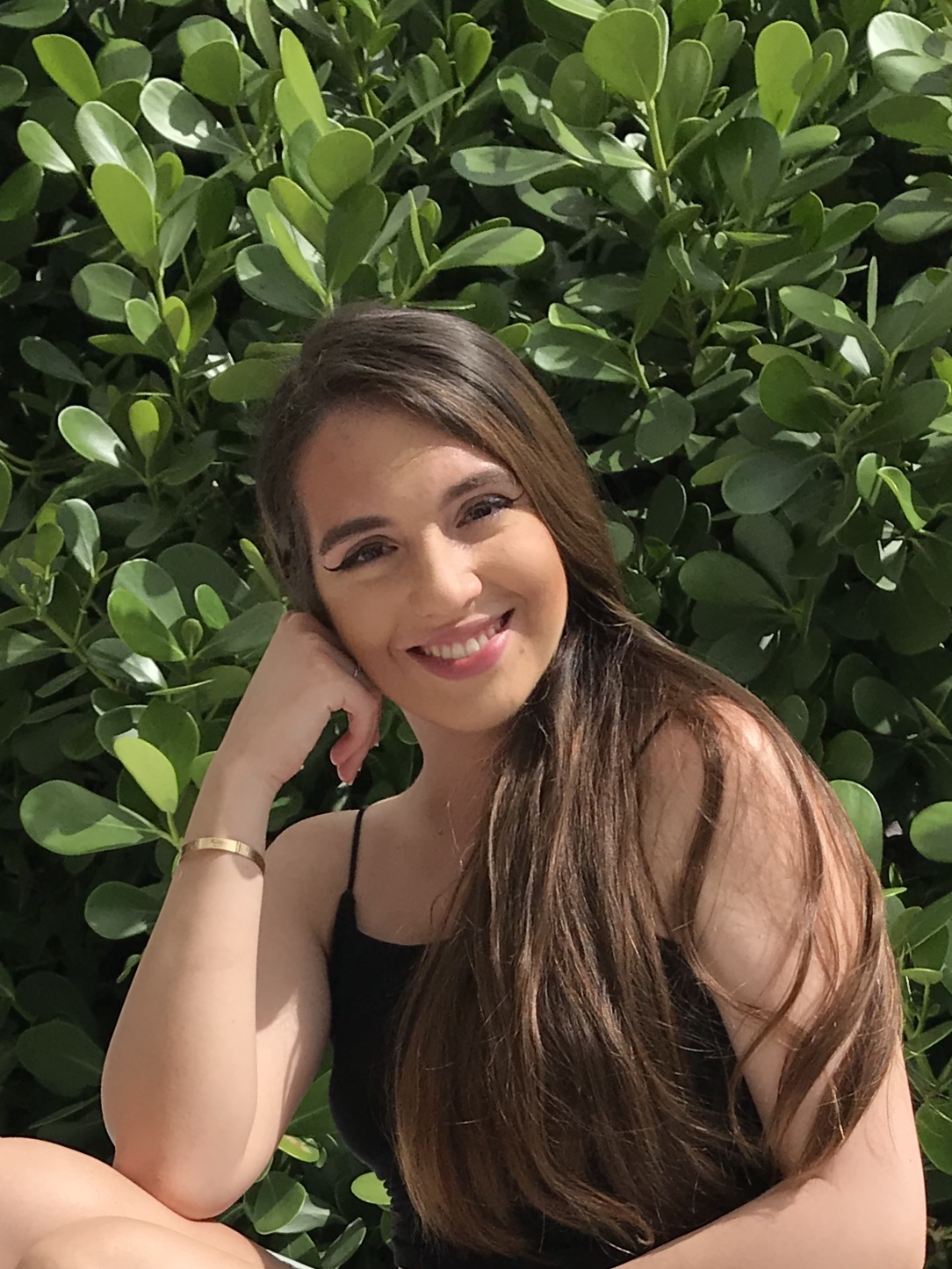 Student-journalist Bianca Marcof credits the program for helping her improve her reporting skills and giving her a competitive edge in the job market.
"This internship has not only benefited me by helping me grow my skills, but it has given me the work experience I need to land a nice job," says Marcof. "I believe this experience will really help me once I seek a job because I will stand out for simply having written for the Herald."
Probably the most pressing project the students are working on is writing obituaries on those who have passed away due to the coronavirus pandemic. Evans claims, at first glance, this can be a challenging project for the interns to cover, but it's also been very rewarding for both the students and families involved.
"Once you explain what you're doing and why, very often the family members of those who have passed away are grateful because the passing may have gone unnoticed by the community," says Evans. "So many lives have been lost due to coronavirus and a lot of these obituaries and stories of these people's lives would have never been told without projects like this."
The students involved have seen a tremendous increase in their reporting and writing capabilities due to assignments like these.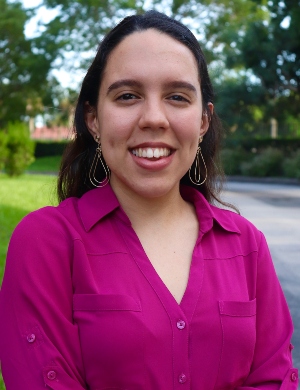 "Writing for the Miami Herald has made me more resilient as a reporter," says Alejandra Marquez Janse, one of the journalism students involved in the program. "I've had to research information that's been difficult to find and talk to people who are going through a really difficult time, like the death of a loved one. I now know better how to handle that. The experience has also helped me stay connected to the South Florida community during the pandemic, and I'm very grateful for that and the lessons the opportunity has given me."
Aside from coronavirus coverage, the students are also tackling local issues like city governance and social justice. Recently, journalism student and member of the South Florida Media Network, Nicole Forero, published an article to the Miami Herald on how a racial dispute on a Facebook page created a rift among residents in Miami Springs. Mentors, Evans and Strouse believe this type of coverage is not only where the program can grow the most from, but also where students will receive the largest impact because they'll get a first-hand account of how their local government operates.
"I'm glad we've been able to give our students this tremendous opportunity, and I'm really happy with it so far," adds Evans.
Evans and Strouse hope to continue expanding the partnership, so more students will have the opportunity to participate come fall.