The Wolfsonian–FIU project would increase access to the collection, boost impact on South Florida community
A project that would create a new entrance and gathering and exhibition spaces just north of The Wolfsonian–FIU is under consideration in Miami Beach.
The proposed project will be jointly shaped by an architect, city governance, preservation groups and Miami Beach residents. Plans call for more and larger gallery space to showcase pieces in the museum's collection that have never been exhibited because they are too big for the existing space.
The venture would also create an inviting new museum entrance with greenery and retail storefronts. Architecturally significant Deco facades on Washington Avenue would be preserved and existing businesses in the area will have the option of growing into the new space.
"This project will mark the beginning of a new phase for The Wolfsonian–FIU," said Acting Director Casey Steadman. "The project will use architecture to create a sense of inclusion and access that will bring residents and visitors into The Wolfsonian–FIU and serve as an anchor for the revitalization of Washington Avenue."
The Wolfsonian–FIU has been a cultural anchor in Miami Beach since it opened in 1995. The building itself – a former warehouse for Washington Storage Company – was acquired by art collector and philanthropist Mitchell "Micky" Wolfson Jr. to house his vast collection of 200,000 mostly American and European objects dating from 1850 to 1950 that range from household appliances to wartime propaganda.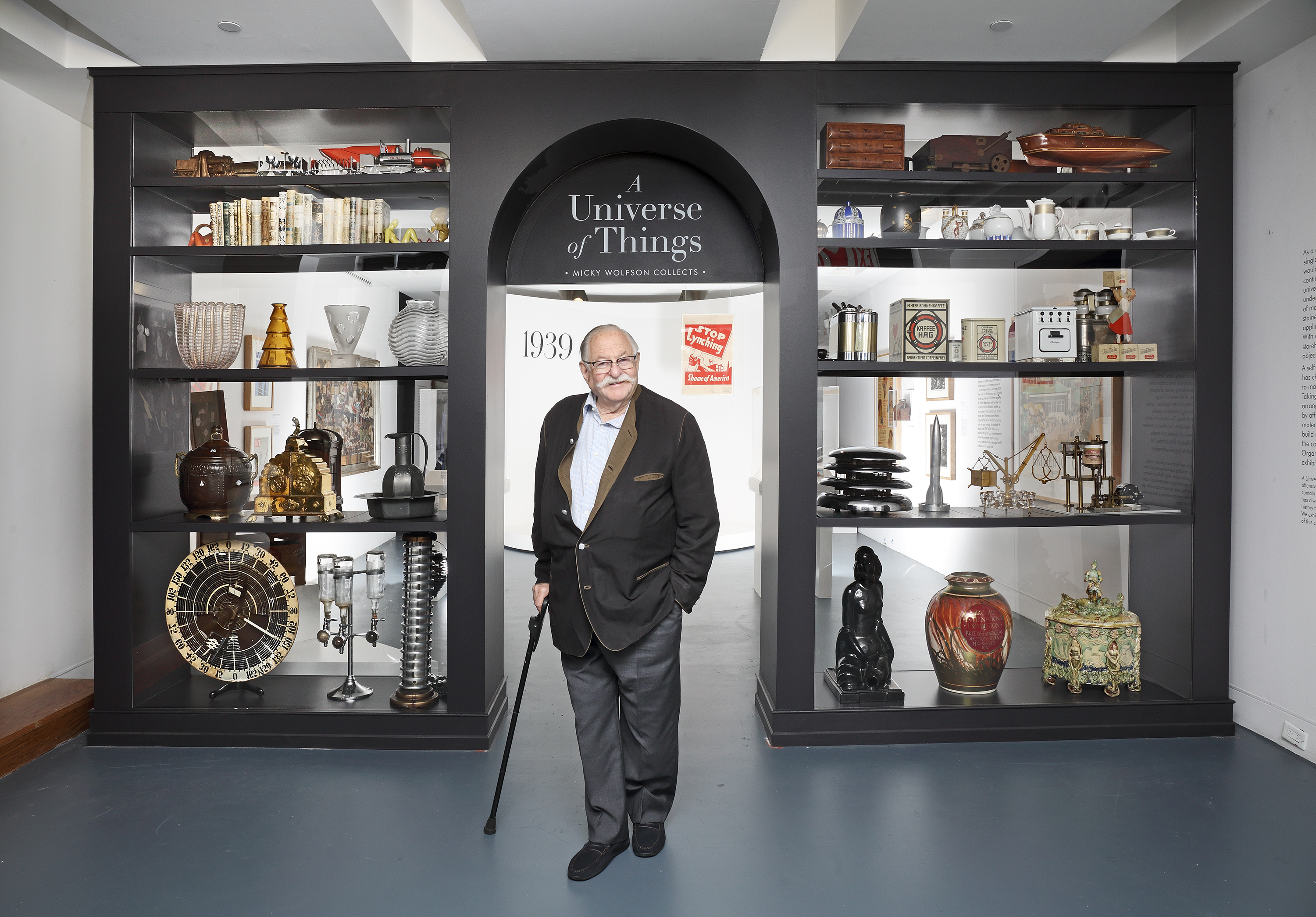 In 1997, Wolfson gave the museum and its collection to FIU.
"I entrusted my Wolfsonian not just to FIU, but also to the South Florida communities and to our visitors from all over the world," said Founder Micky Wolfson. "It gives me enormous satisfaction to see that this audacious expansion will present the collection as even a greater catalyst for discussion, education and thoughtfulness that is so important to giving our new present what was valid and invalid in our past."
The project will be funded by $10 million awarded to The Wolfsonian by voters in 2004 through Miami-Dade County's Building Better Communities General Obligation Bond, which will be supplemented by private donations. A full design process, required approvals and review, and opportunities for community participation are still ahead. 
A space that intrigues and inspires
Intrigued by The Wolfsonian–FIU's unique exhibits and curios, Miami Beach resident Suzi Rudd Cohen found herself coming back to the museum again and again – so often, in fact, that she was inspired to join The Wolfsonian–FIU's advisory board.
"When we moved to Miami Beach 15 years ago, I was starving for intellectual engagement," she said, adding she was surprised to find The Wolfsonian–FIU just a few blocks from her apartment. "The museum is brimming with intellectual stimulation and treasures."
There are many thought-provoking pieces in the collection, Rudd Cohen attests, none more compelling than the last: "The aluminum Wrestler who greets you at the door, an edition of Mein Kampf in Braille, and the breathtaking stained-glass windows by Henry Clarke – I could go on and on."
In the fiscal year 2019-2020, before the onset of the COVID-19 pandemic, the museum welcomed more than 26,000 visitors on site, including nearly 1,700 visitors to the weekly "Free Fridays at the Wolf." It also hosted 436 group tours and 43 public programs; and when the museum was forced to temporarily close to the public as a result of the pandemic, it offered a series of virtual tours, digital exhibits and programming online. In its endeavor to preserve history and culture, The Wolfsonian–FIU also acquired 590 works last year.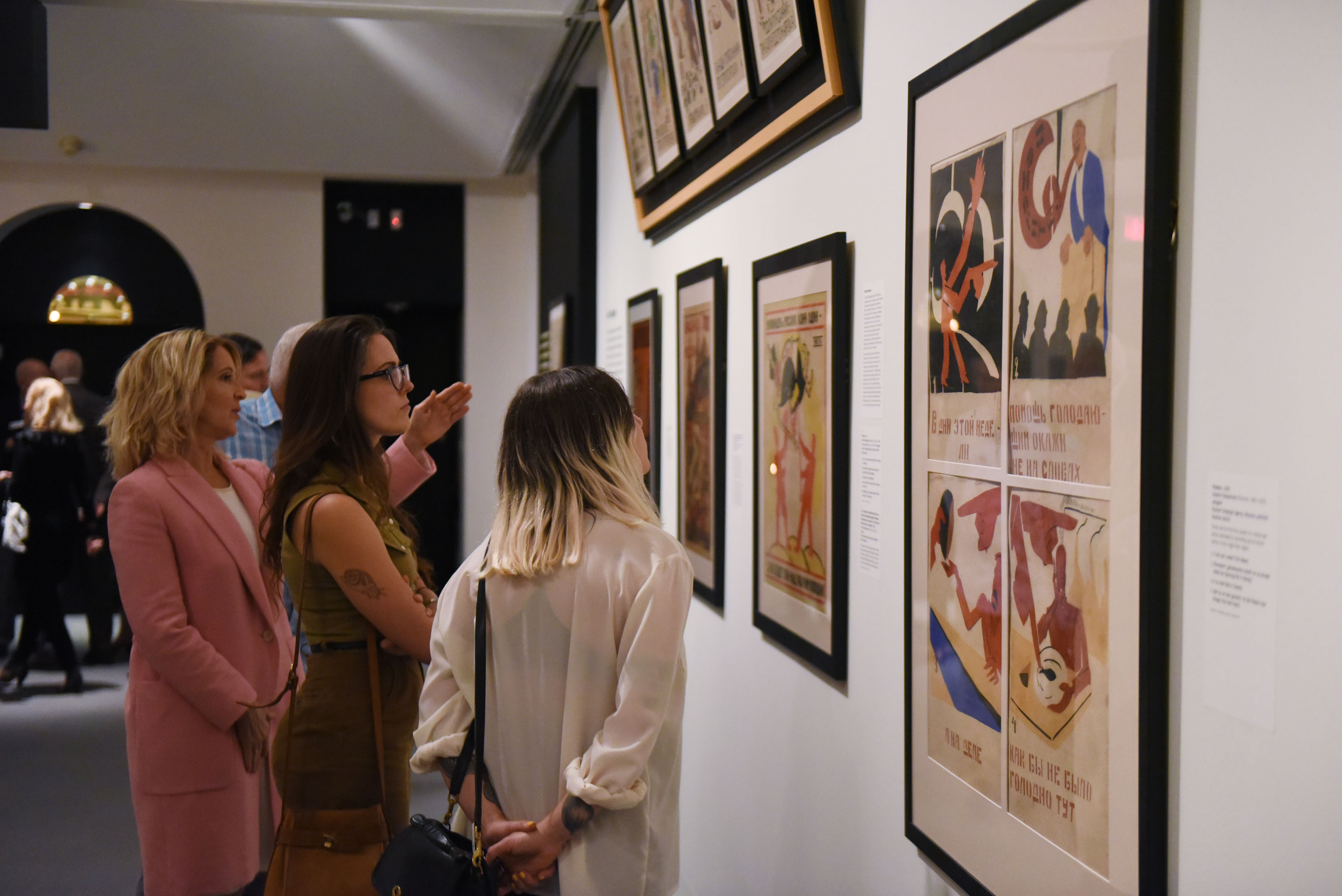 Equally important to the museum's mission are research and community outreach. Young people, for example, are finding their voices on social issues and expressing their creativity through The Wolfsonian–FIU's popular classroom programs: STEAM x Design, STEAM Zine, and Zines for Progress, three keystone educational initiatives that familiarize Miami-Dade County Public Schools students with the world-class collection in their backyard.
Nautilus Middle School Teacher Lisette Burns feels the STEAM (science, technology, engineering, art and math) outreach activities she and her students participate in at the museum are "invaluable, memorable and unique," and she looks forward to bringing future classes, too.
Zines for Progress brings local high school students to the museum to research social issues and learn from an artist. Using this work, they create self-published "zines" that challenge them to express their opinions and inspire positive changes in their communities. The zines are included in the museum's digital collection and can be viewed at zines.wolfsonian.org.
"The creative process is a much more organic way to learn. In class, we talk about congruency between the idea, the image and the message. It really helps promote critical thinking," said Caridad McCormick, whose twelfth grade creative writing class from G. Holmes Braddock High School participated in Zines for Progress program in 2017.

A new division of FIU, The Wolfsonian Public Humanities Lab (WPHL), will take all of this community interaction to the next level. Connecting the often-siloed worlds of academic, public, and civic life, WPHL will help champion the collections of all three of FIU's art museums.
The Wolfsonian–FIU also provides fellowships to promote scholarly research on its collection in a wide range of fields and hosts short-term visits from scholars from around the world. In addition, researchers have access to an ever-growing catalog of digitized objects in the museum's online collection.
With the realization of this project, The Wolfsonian–FIU can flourish as a cultural and educational hub in Miami Beach that both inspires visitors and sparks ingenuity in scholars and creators for generations to come.