Adjusting is the new way of doing business.
As the country reopens, more employees are returning to their place of work while some remain working from home. And social distancing guidelines are still in place.
FIU experts Jose F. Rodriguez and Valentina Bruk-Lee provide tips on how to rise to the challenge and make work a less stressful experience whether at home or in the office, factory, store, restaurant or other place of employment.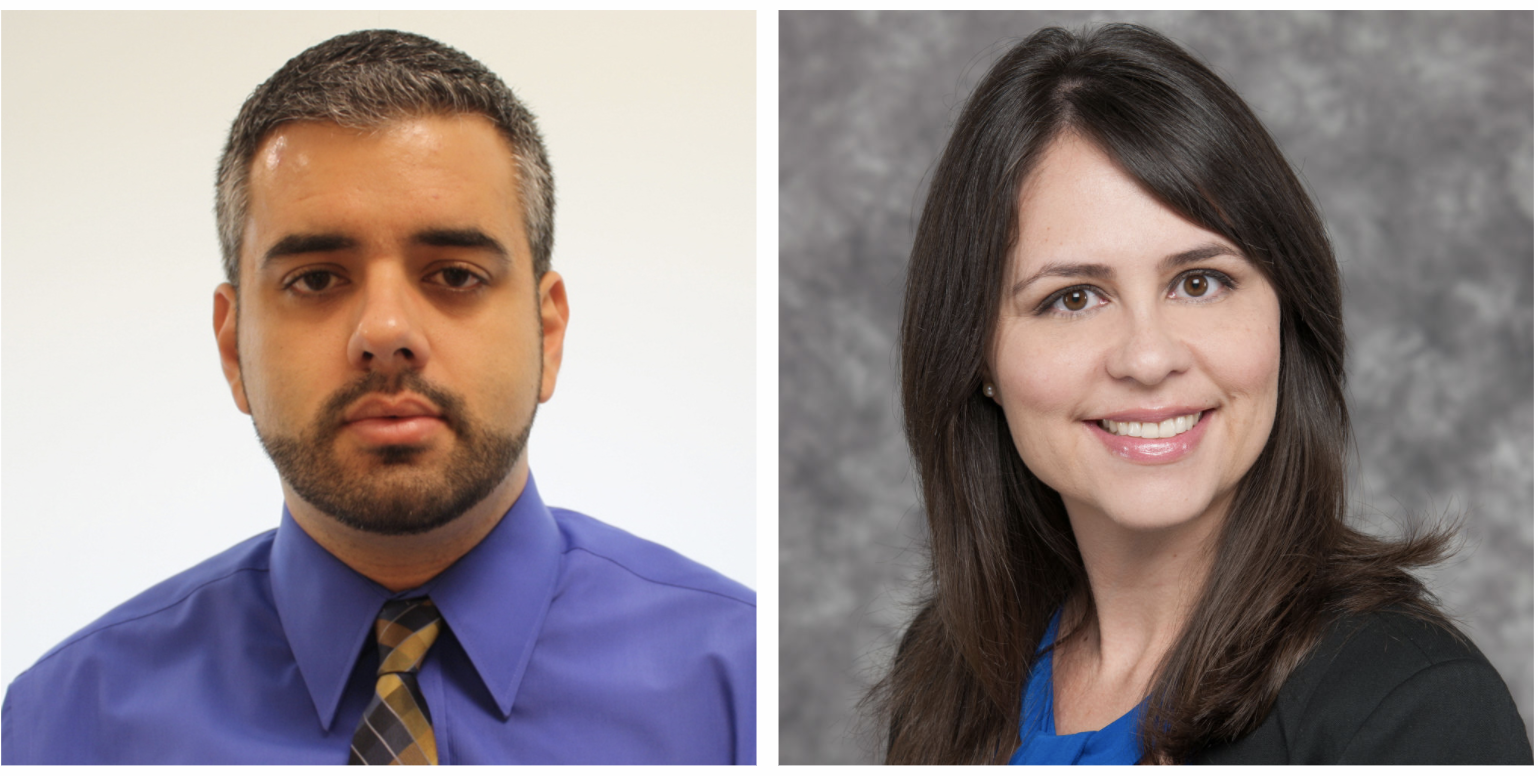 Rodriguez and Bruk-Lee
Rodriguez said managers need to create a "safety climate" for their employees by establishing protocols to keep workers safe and prioritize their mental health and well-being. 
 These protocols include:
Cleaning procedures.

Implement hand sanitizing stations and more frequent cleaning. Reduce the amount of surfaces an employee has to touch by installing touchless soap dispensers, hand dryers and automatic doors.

6 feet changes everything. Managers will need to be creative to foster safe interactions. Implement a specific traffic flow, rotate office hours, set guidelines for outside visitors, host more virtual meetings and facilitate in-person collaboration with proper distancing.
Flexibility is key. Scheduling will be an important part of the return-to-work plan. Whether it is re-evaluating the typical 9 to 5, having rotating schedules, implementing half days or making accommodations for employees with children, managers should be flexible.
 While working from home provides flexibility, it also creates significant challenges. Bruk-Lee said balancing work and family demands at this time can bring about varying degrees of work-family conflict for employees. To avoid feelings of burnout, she recommends:
Define work hours. There is a tendency to work longer hours when working remotely. Establish 'quiet' time by shutting off email, silencing phones and social networks. Leverage 'quiet' hours to focus with fewer interruptions. 
Set physical work space boundaries. Choose a room for your office space, preferably with a door to minimize interruptions. This will allow you to work with fewer home distractions.
Practice coping strategies that work for you and your lifestyle.  Activities including meditation, healthy eating, exercise and gratitude journaling can help reduce stress.
Communicate scheduling challenges with your work team. Plan meetings around times when you can best manage family interruptions if possible. 
Find support. If you are overwhelmed, reach out to friends, coworkers or a mental health professional who can help. Also, leverage organizational resources including employee assistance programs to help cope with stress.
 Bruk-Lee says for managers to genuinely connect with their employees, they must recognize employee health and well-being along with work-family balance are pillars of a healthy work place. 
 "A great manager will be thinking about the effects of returning to work in a new social world on their team, and be proactive in empowering their employees to manage these changes effectively," said Bruk-Lee. 
According to Rodriguez, it is important to incorporate employee feedback in the development of a return to work plan. Managers should ask questions and empower employees to participate in the decision-making process to reduce the anxiety that comes with the changes to the work place norms. 
"We all have to take a step back, take a breath and be empathetic, understanding and resilient," Rodriguez said. "We need to be talking about mental health and what we are doing to take care of ourselves and take care of each other."
Ayleen Barbel Fattal contributed to this story.