It's Women's History Month, and FIU has plenty of remarkable ladies to credit for its success. The individuals featured here join an impressive list of trailblazers who embraced great challenges, led by example and established legacies that still impact us today.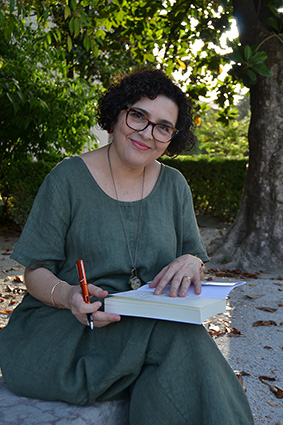 The late Aurora Morcillo could fill a room with her personality. Whether greeting others with a hug, as she often did, or lecturing on modern Spanish women's history, a subject she pioneered, she displayed an irrepressible zest for life that belied her start as a child under the repressive Franco regime. Born in Spain to working-class parents, she observed the outsized role that the country's civil war and subsequent dictatorship played in shaping her family's and community's cultural and political views. An activist who joined forces with the likeminded to create a Center for the Study of Women at the University of Granada, where she earned both undergraduate and master's degrees, she realized that her research interest in contemporary gender relations—still highly influenced by the country's fascist past and Roman Catholic sexual norms—was too sensitive for most Spaniards. So she moved to the United States to pursue a Ph.D. at the University of New Mexico and, eventually, a 19-year career as a professor and the director of the Spanish and Mediterranean Studies Program at FIU. Prematurely taken following a fall in March of 2020, the popular conference presenter left an impactful scholarly legacy that includes numerous articles and chapters as well as four books in her field of expertise in addition to a co-edited volume that makes 400 years of once-inaccessible sources of Spanish culture and history available to English speakers. At the same time, she is remembered for her warmth and a deliberate embrace of what she termed "poetic vision." That outlook, based on a belief that emotion need not be divorced from history in an attempt to arrive at objective analysis, informed both her work and her relationships.
"She always wanted the human story, the human face of history, in her scholarship and her interactions with students," says Maria Labbato, a doctoral candidate who arrived at FIU from North Carolina to study with Morcillo. Be it in the classroom or outside, the beloved mentor offered students opportunities for deep discussions, always responding with heart-felt empathy. "She wanted to get to know us, our own histories, emotions," Labbato says. "I will always carry her way of being into my teaching."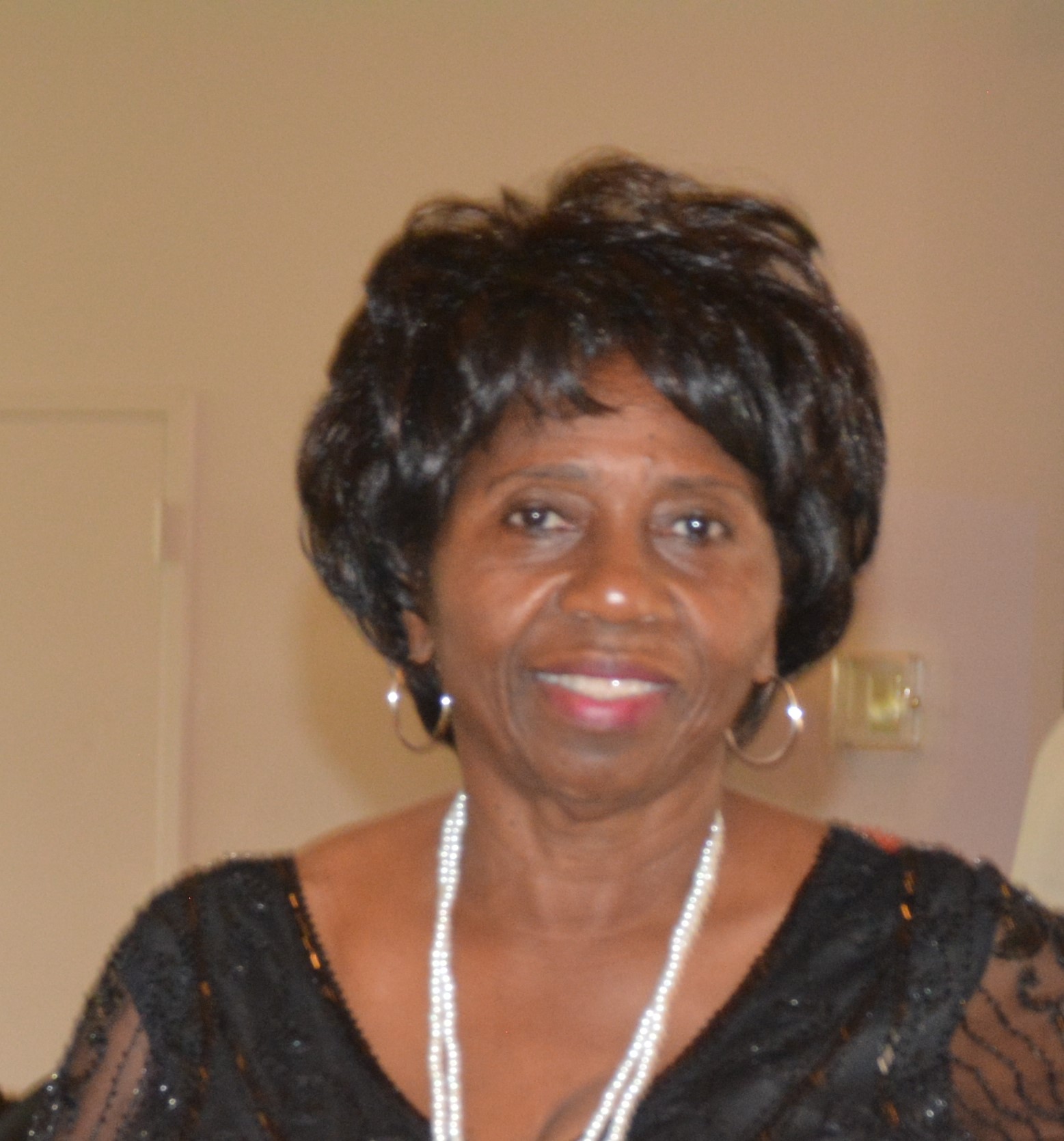 Bennie Osborne remembers fondly all the good she accomplished at FIU even as she recalls a young adulthood peppered with bigotry that could have thwarted her dreams of education and a career. Born into a family of migrant farmworkers, a determined Osborne chose to attend an all-white high school shortly after the Civil Rights Act of 1964 made it possible. She and about 10 other Black students walked without support into a rural Palm Beach County building where they encountered an animosity that made their days there outright dangerous. Even as all but one of her peers left out of fear, Osborne persisted. Later, as one of a few African American students at a local community college, she had a professor tell her on the first day of class that he planned to fail her. And he did. Eventually changing her major to avoid a second course with the man, she received an AA and soon after found her way to FIU, where she would earn four degrees, among them a Ph.D. in sociology.
In 1974, with a bachelor's in hand, Osborne took a temporary, part-time job in FIU's Office of Institutional Research (today the Office of Analysis and Information Management). The area gathered student and employee data to understand both existing needs as well as the required structural changes to meet growing local demand for higher education. When her supervisor announced plans to resign, he quickly trained Osborne and encouraged her to apply for the vacant position. She got it. Over the next three decades, she continued her education and rose in the ranks, eventually earning appointment to the directorship of equal opportunity programs and dedicating herself to leveling the playing field for all. Never one for the limelight, Osborne nonetheless welcomed the chance to educate the university community through training programs that covered not only civil rights but the Americans with Disabilities Act, sexual harassment laws and gay and lesbian rights. "I entered FIU with the mindset that if I had an opportunity to help people, I was going to do what I needed to do," says Osborne, who retired in 2009. Lucky for FIU, she held fast to her goals.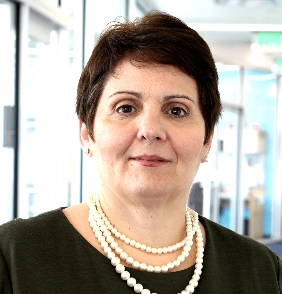 Ivette Duarte has had a hand in helping tens of thousands of FIU students and alumni embark on rewarding careers so they would not hate their jobs like she used to. Unhappily employed at a car dealership 30 years ago, she heard about an opening at FIU and has never looked back. The now double alumna took a secretarial position in what was then a five-person career services office, and today she directs 47 employees who aim to help Panthers find fulfilling work after earning degrees. It's part of a continuum that has her team doing whatever it takes to help students realize their dreams, says Duarte, who misses no opportunity to give props to her staff as well as the late Olga Magnusen, the trailblazing leader who hired her. Whereas her mentor excelled under what now seem like medieval conditions—no internet, no LinkedIn, no Zoom—Duarte has by necessity embraced the digital world. Her implementing of the powerful career-development platform "Handshake" has dramatically upgraded the process of connecting students and employers. And throughout the pandemic, Duarte has with empathy and encouragement led a team that never skipped a beat, taking but a single day to transition to an all-online mode that has since supported five virtual career fairs, each of which attracted 1,000+ students and upwards of five dozen recruiters for group information sessions and one-on-one meetings.
Taking full advantage of the once-unimaginable efficiency made possible by technology—Duarte still remembers the days of keeping thousands of hard copies of resumes on file—the director relies on a combined high-tech, high-touch approach both in engaging with job seekers and building long-term relationships with valued employers looking for well-prepared candidates. Offering individual appointments with career advisors, specialized career development workshops, employer-led panels, mock-interview opportunities, resume writing sessions and more, Career and Talent Development, as the office is now known, provides personal attention in support of any given student, to whatever extent is needed. Looking past the sometimes-repetitive nature of the work she oversees, a committed Duarte reminds those around her of what's at stake for those they serve. "I always tell the staff, no matter how many times you've looked at a resume, this is their first," she says on her way to the kicker: "We really affect lives."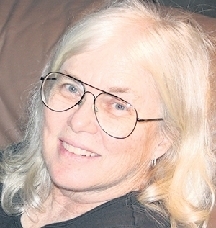 The late founding faculty member and professor emerita Lynn Berk exhibited an adventurous spirit that belied her standing as an expert in the rules of English syntax, a subject on which she wrote a graduate-level textbook. A longtime resident of the Sunshine State—Berk grew up and attended university in the Midwest before making her home in South Florida for nearly five decades—the linguist spent many summers hiking and canoeing in Alaska and other places in the Far North, and even wrote three cult-classic mystery novels featuring a female protagonist who solves murders in the frigid Yukon Territory.
Those who knew Berk best recall someone with a well-developed sense of humor who didn't mince words: If she disagreed with you, she was polite but direct, say friends. Generous and hospitable, she gave incoming faculty a place to stay as they got their bearings, and so completely opened up her home as a landing pad for out-of-town guests that she often lost track of how many had actually spent the night. Social to the max, she regularly welcomed a coterie of academics from FIU and other universities—a group dubbed "Hell's Tunas," a parody riff on the biker group Hell's Angels—who partied in her backyard. The latter rife with trees she planted with husband Toby Berk, FIU professor emeritus of computer science, the gathering space invariably grew into a jungle that required Lynn's serious trimming with a chainsaw whenever the couple returned from their many cross-continental trips by camper van and motorcycle. Handy, she once joined colleagues on a house hunt and astounded the realtor with her knowledge of structural issues. Highly informal, the amateur wood turner and lover of blues favored tie-dye and Birkenstocks.
For all her bold living, Berk stands out for her behind-the-scenes promotion of others, especially women, whom she imbued with confidence and went to bat for in her roles as director of the linguistics program, department chair, assistant dean of the college and grievance chair for the faculty union. "I think of her a lot," says English professor Maneck Daruwala who, along with her husband, retired FIU math professor Dev Roy, calls Berk an unforgettable friend. "She was so amazing."
Know of another FIU legend who deserves a shout-out? Mention her in a comment below. (But first check out a

 

list of those we've featured

 

in the past.)