By Maria Gabriela Gonzalez Starchek
Embarking on backpacking expeditions through rivers, mountains and caves in his native Cuba taught Rafael Travieso how to enjoy, respect and get along with nature.
After moving to the U.S., Travieso sought a career where he could apply what he learned studying biology at the University of Havana and enjoy the outdoors.
As if fate intervened in 2002, FIU Institute of Environment professor Evelyn Gaiser posted a field manager position in the FIU-run Florida Coastal Everglades Long-Term Ecological Research program. This initial job opportunity would lead to a long career in the best office Travieso could ask for — the Everglades.
"There are more things to enjoy than there are to complain about when working in the Everglades," Travieso said.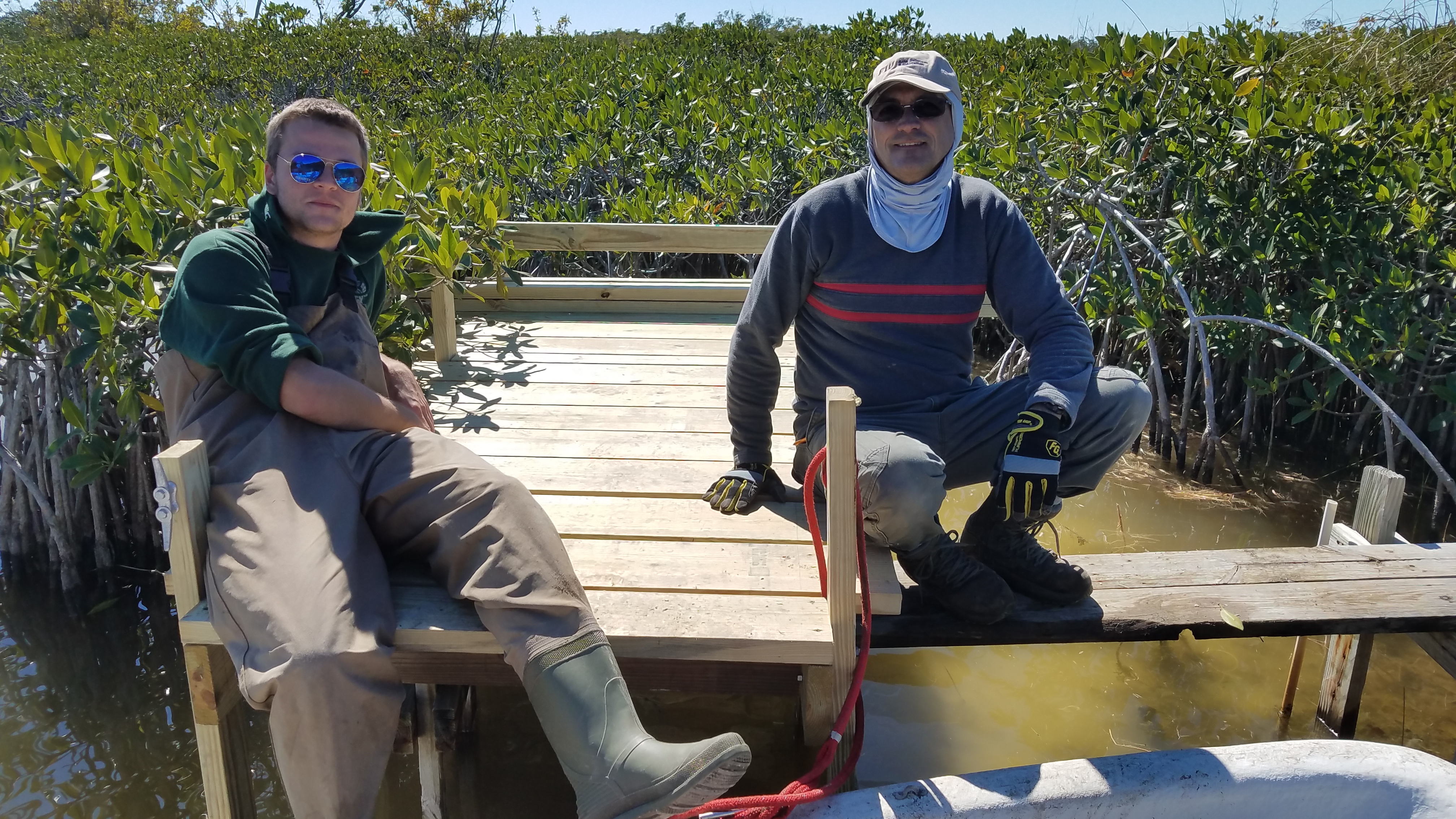 For 19 years and counting, Travieso and his team have been building and repairing piers, platforms, boardwalks and research stations in remote parts of the Everglades. While they often go unnoticed, Travieso and his team are a key reason why scientists and researchers are able to work in such an isolated and unique environment.
It's work that's done every four to five years so researchers would have safe places to hunker down to conduct their critical studies. Often, it's work that starts before the sun rises each morning. Arrival at the Everglades is usually 5:30 am following an hours-long drive. The team then takes a long boat trip to remote sites and gets to work.
In September 2017, Hurricane Irma walloped the Everglades. Its powerful winds not only toppled towers and trees in Shark River Slough, but caused pieces of destroyed solar panels to crash into and severely damage a flux tower that collects data on carbon dioxide exchange rates between the earth and atmosphere.
While many people fear the alligators, crocodiles, juvenile sharks and Florida panthers that live in the Everglades, Travieso respects them. He fears something more powerful.
To read the full story, visit CASE News.