By Brittany Torres Rivera
Natural talent led alumna Nathalie Sandin to win a bracelet design competition; the piece is now being sold on the company's website. 
In celebration of International Women's Day 2020, Lokai—a "socially responsible lifestyle brand" known for their popular bracelets—called for female artists to submit a bracelet design inspired by women's empowerment.
For Nathalie Sandin, a freelance graphic designer, submitting a design was the most natural thing to do.
The FIU Honors College alumna said the inspiration for the design was the strength and power of women. Sandin used different hand gestures to represent empowerment; the Venus symbol to represent the female; barbells and kettlebells to represent strength; and the color purple to represent equality.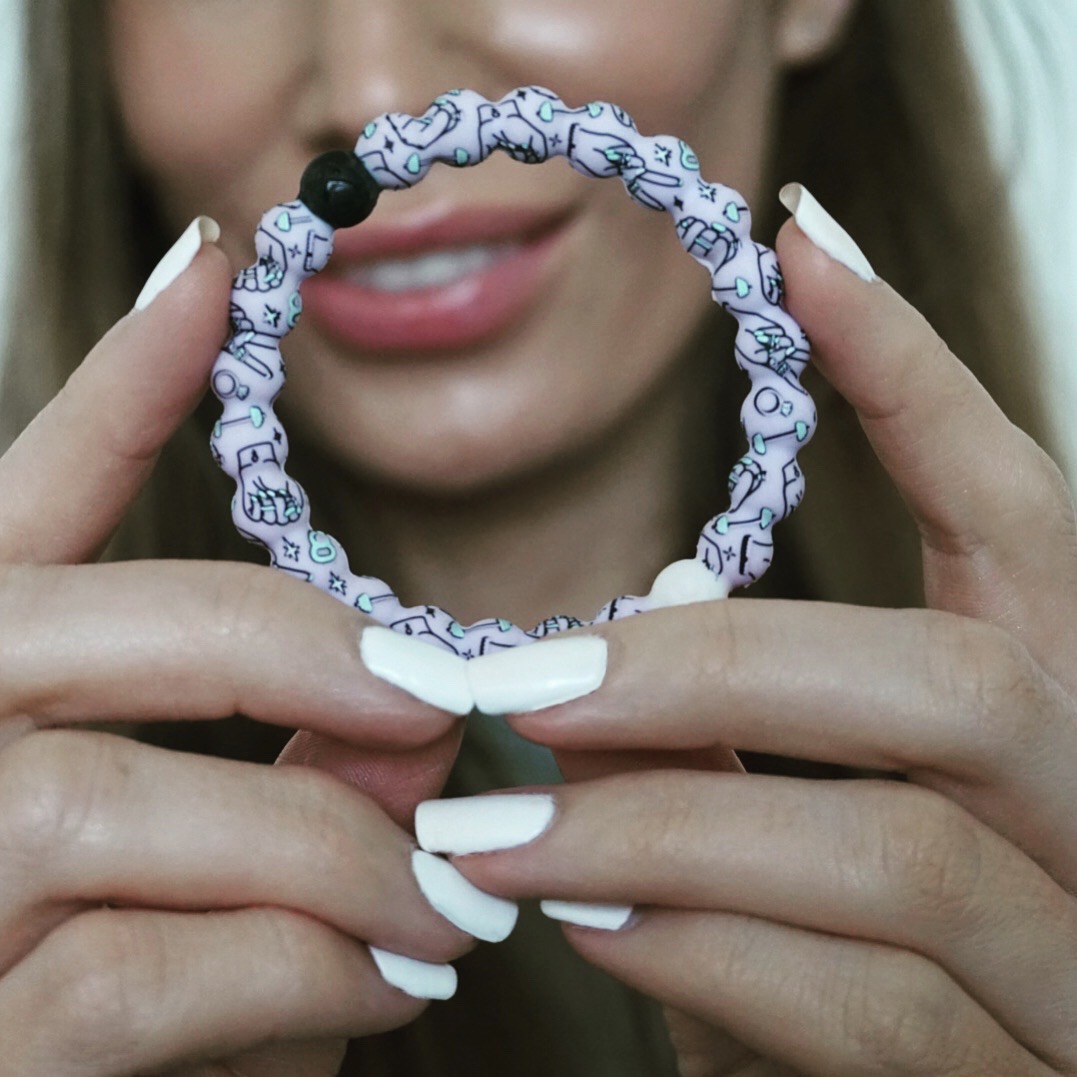 Sandin's bracelet was also placed for sale on the Lokai website. For each of these bracelets sold, Lokai will donate one dollar to the Global Fund for Women to support the human rights of women and girls and movements for gender justice.
"I'm so humbled to have my design on something that brings balance to the field," Sandin said, calling the bracelet a "wearable reminder for women to pursue their dreams with confidence."
Lokai said Sandin's design celebrates women and their strength and uniqueness through symbolism. This bracelet is a symbol of Sandi's determination and creativity. Her achievement reminded her that anything is possible.
She credited FIU for her creative development. As a graphic design major and art history minor, her courses enhanced her work inside and outside the classroom. Sandin worked as a graphic design intern for FIU Theatre for five semesters. In the Honors College, she was also the TA for Professor John Bailly's Miami in Miami class and assisted Bailly with his paintings.
"I was able to grow the confidence to believe in myself as a designer," Sandin said. "I wouldn't be the person I am today without it."
Sandin plans on returning to her alma mater to pursue a master's degree.
"My dream is to continue to design for good and make designs that will make a difference."