Strolling along Miami Beach and Miracle Mile, you may have noticed some new local art galleries and exhibitions that have recently popped up—some from FIU alumni artists, including Chris Friday MA '20, James Herring '81, MA '13 and Yi Chin Hsieh MFA '20, to name a few!
In an effort to bring more local art and culture to the community, Miami Beach Arts & Culture created the Miami Beach Open House, a residency program where accepted artists are assigned a vacant area to bring one of their creative projects or exhibitions to life for one month. Echoing the same idea, the Business Development office of Coral Gables created a similar program, allowing artists to open "pop-up shops" to be used as creative places for three months to work on their art.
Hsieh utilized her awarded space in a very unique way. Collaborating with CARTA's Miami Beach Urban Studios, she developed her curatorial project, Sunset Archive, which was showcased from mid-January to mid-February 2021. Pedestrians walking by the outdoor projection saw a video montage of sunsets in Mumbai, India, created by artist Juan Requena.
"I was very happy and satisfied with the turnout of the project," said Hsieh, who added that its completion was particularly special to her due to frequent delays caused by the pandemic. "I hope this project was able to perform as a platform for conversation and triggered people who passed by the projection to talk about art and what they saw."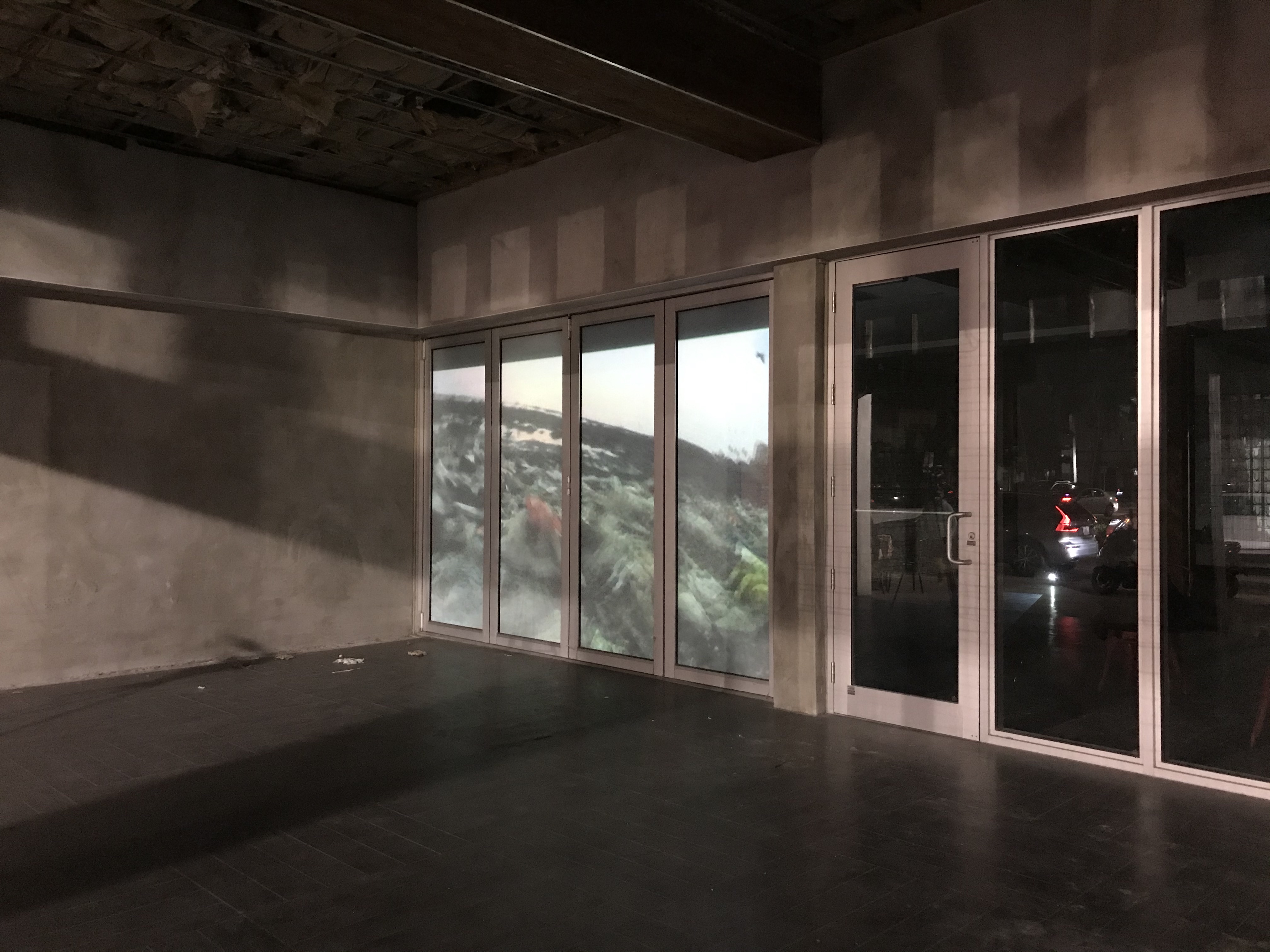 Also in Miami Beach, Chris Friday will be showcasing her project, which combines a retail storefront and a small production studio. Yard Sale x Lucy St. (pronounced Yard Sale by Lucy Street) is being developed using a "yard sale" theme through which all the involved artists can sell the work they create in the space in collaboration with the Lucy St. brand. In addition, the store plans to produce a music playlist, which will feature talented Black musicians (local and national) for the duration of the residency. The official launch date of this project is expected to be announced soon.
"In the planning stages, I made it a point to search for and collaborate with Black women for this residency, as the pandemic has been particularly harsh to this demographic," Friday said. "In addition to being economically beneficial, it is also a unique opportunity for visibility and to occupy a space on South Beach as Black women that we otherwise may not have gotten the chance to occupy. To share that with other artists felt like the right thing to do."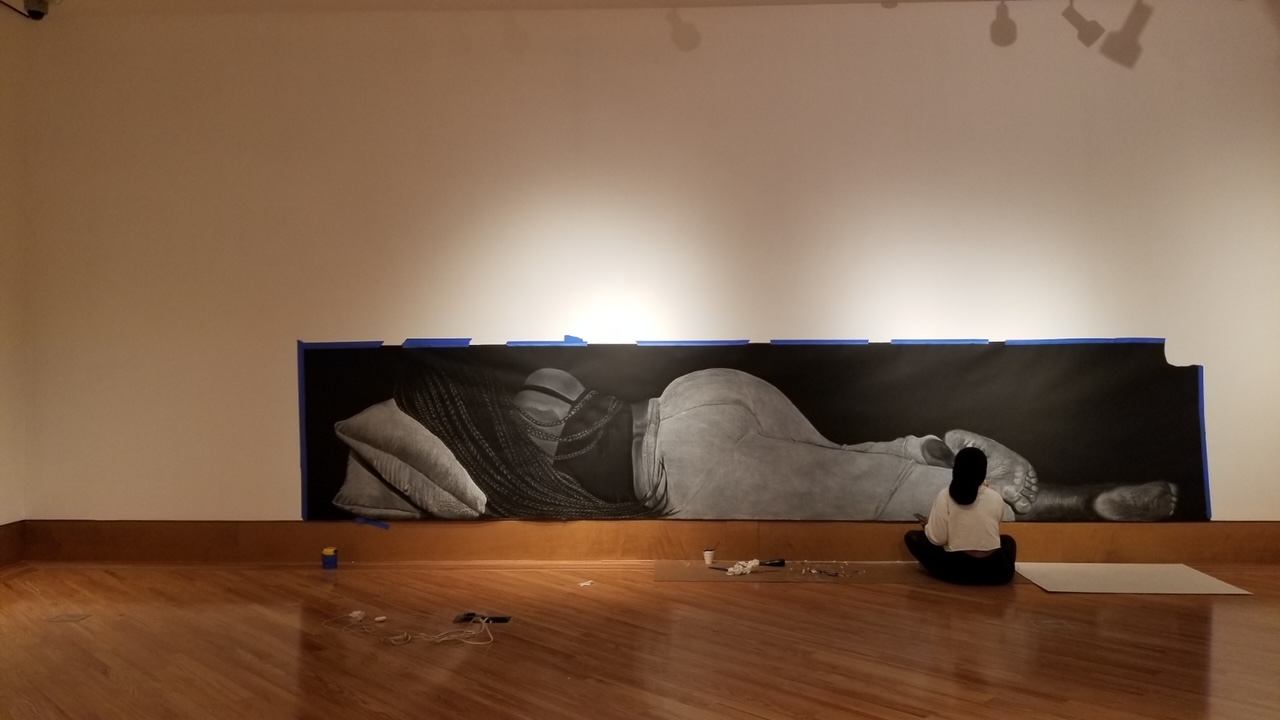 Moving further west from the beach, James Herring took the opportunity granted by Coral Gables to open up his own ceramics and pottery studio, called Red Herring Pottery, on Miracle Mile. The studio is also serving as a maker space for the local community, where people can come in and take socially distanced pottery classes and create their own art.
Many artists have not had access to maker spaces during the pandemic, Herring explained.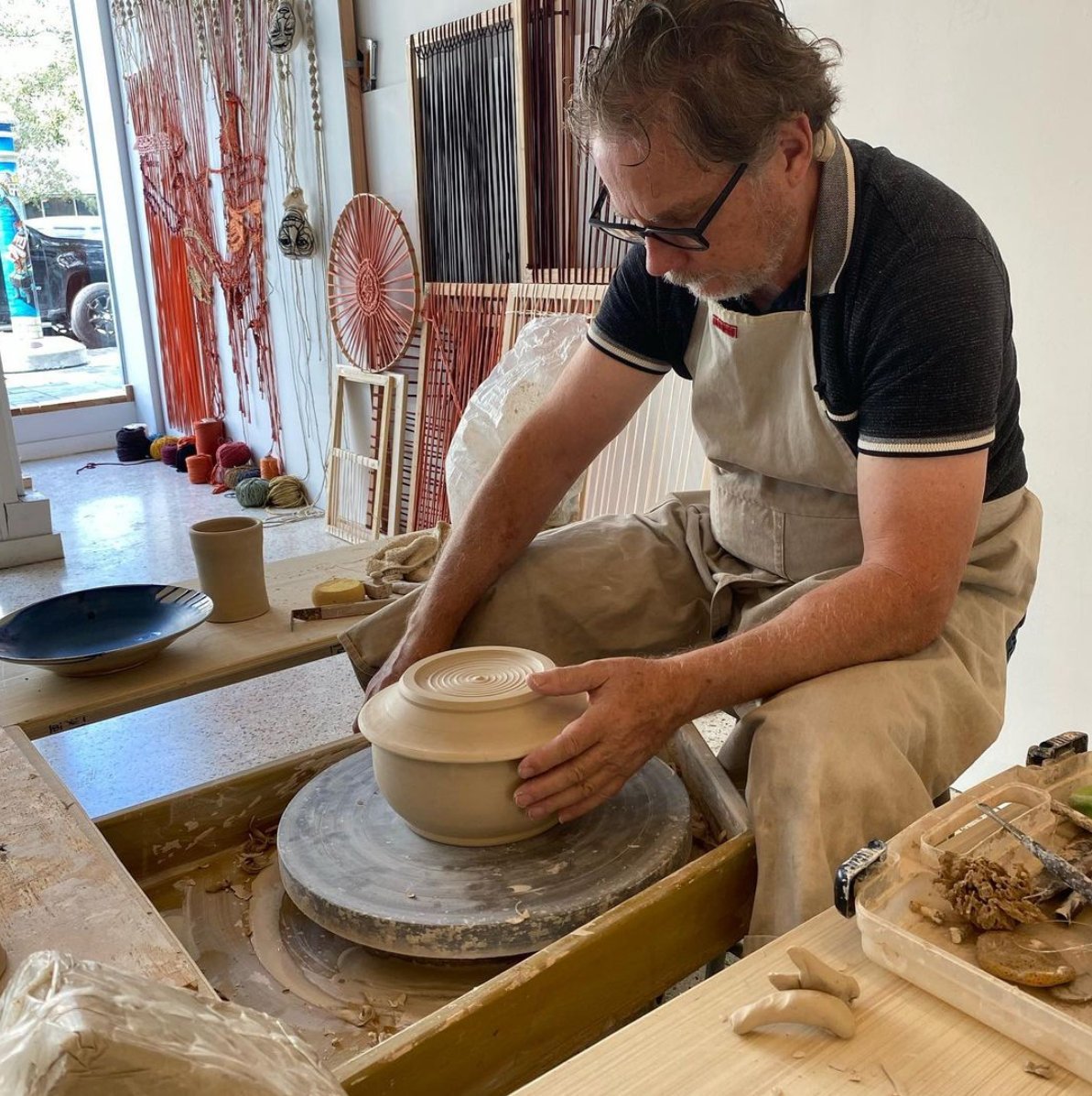 "Most of my students who come in are people who have had cabin fever and are looking for something they can do safely and outside the house," Herring said.
To keep participants safe, Herring hosts classes with only five people at a time, requires the use of masks, keeps each workstation physically distanced and uses an air filtration system to keep the air clean.
These initiatives are some of many FIU alumni have undertaken to bring much-needed art to the local community amidst the pandemic.