This year marks the 30-year anniversary of the first Martin Luther King celebration at FIU. Dozens of speakers have visited campus in the last three decades and inspired the university community. But when organizers began planning the celebration this year, they knew they needed someone who could speak to current tribulations. 
Jeannette Cruz Ed.D. '11, chair of the MLK Commemorative Planning Committee, knew that her group would have to land a big guest as the university's keynote speaker on MLK Day. And they did—Bernice King, minister and youngest child of Martin Luther King Jr.
"It was a challenge. Especially at this time. A super challenge," Cruz says. "She has probably been reached out to by every university. We started our work a year in advance."
Cruz's committee — roughly 20 staff and faculty members and student representatives — is responsible for commemorating Martin Luther King Jr.'s legacy and his ideals at the university. 
Every January, the group welcomes a prominent speaker to campus. These people often can speak about fighting for civil rights from experience. Last year, Yusef Salaam of the Exonerated Central Park Five traveled to Miami to speak at the MLK Breakfast. In years before, King's friend and ally in the civil rights struggle Andrew Young has shared his wisdom with Panthers. 
A generous gift from the Dotson family established the Dotson Family MLK Speaker Endowment, which supports in perpetuity the recruitment of prominent speakers for the event.
"We always try to bring pieces of history to FIU," says Jeff McNamee, who along with Cruz has served on the MLK committee for 20 years.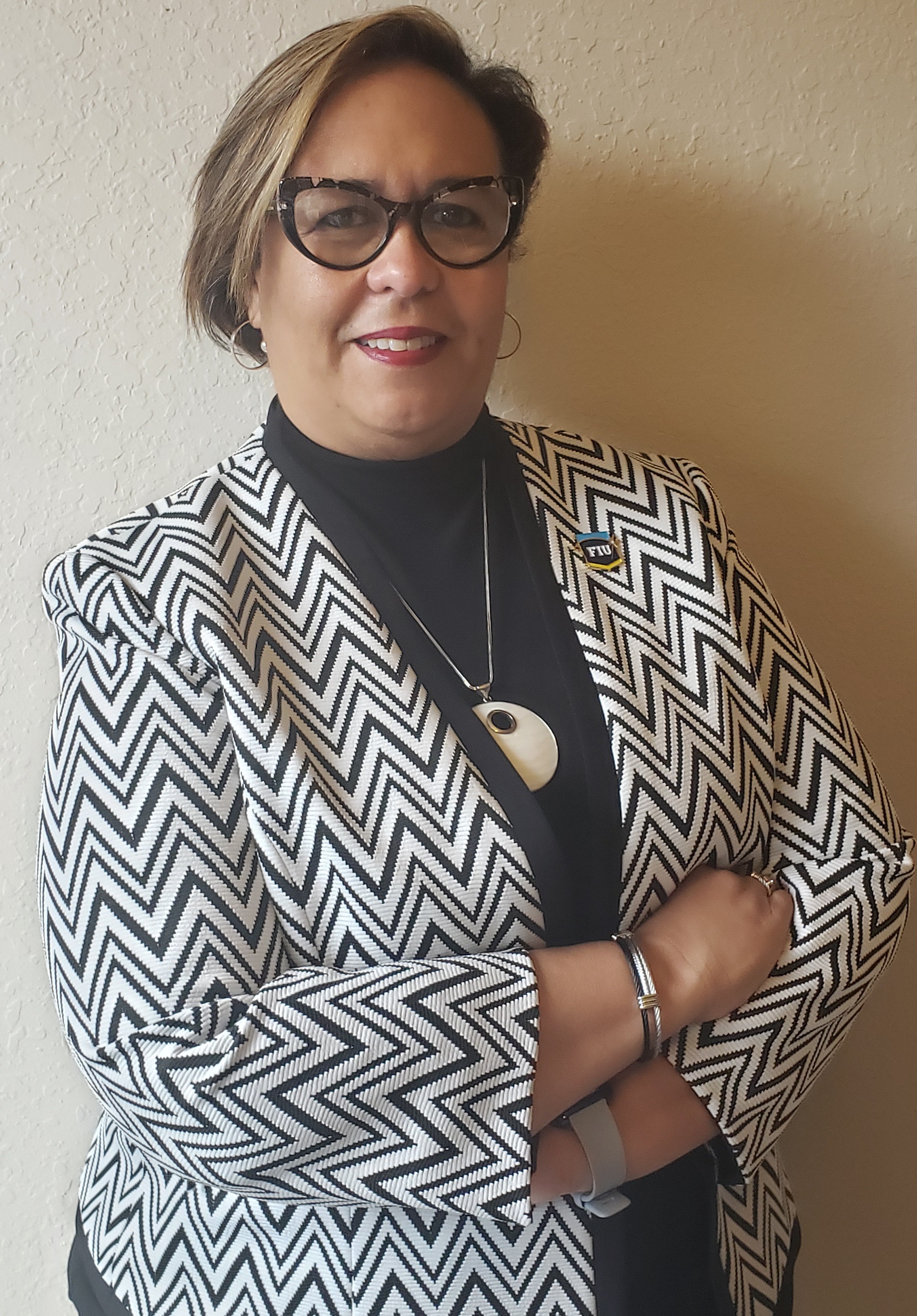 For Janice Spann-Givens MS '05, another committee member with two decades of experience on the board, Bernice King felt like the right fit for 2021.
"When you think about her father's death, it happened at a time with civil unrest. There is a link there. We are dealing with the civil unrest from the killing of George Floyd, of Breonna Taylor, of Ahmaud Arbery. I think for me, it's just knowing that she has that real-life experience of having lost someone so tragically. The timing for this is perfect," says Givens, who is associate director for Multicultural Programs and Services.
Over the past 30 years, FIU's MLK Commemorative Celebration has evolved from a single event that honors King's legacy into a month-long series of festivities. While some activities have been combined or postponed this year due to the coronavirus pandemic, Panthers still have plenty of ways to get involved.
30th Annual Rev. Dr. Martin Luther King, Jr. Commemorative Celebration - Jan. 14
This year, due to the pandemic, the committee has combined the MLK Breakfast, Youth Forum and Peace Walk into one event. Here, Bernice will join members of the university community for a conversation via Zoom. Bernice is a global thought leader, orator, peace advocate and CEO of the Martin Luther King Jr. Center for Nonviolent Social Change (The King Center). The event is free for students and $20 for faculty/staff and community members.

MLK Day of Service - Jan. 16
The MLK Day of Service became a National Day of Service in 1994 and has been known as a "Day On, Not a Day Off" ever since. Its purpose is to bring to life MLK's teachings by bringing the community together and celebrating his vision of freedom and a unified diverse community.
Every year, FIU students, faculty, staff and friends of the university come together to create solutions to social problems in the community. Here is this year's schedule:
9 a.m. - Check-in for projects on-campus or virtually

9:30 a.m. - Welcome and exclusive first-look at MLK art exhibition

10 a.m. - Community partner introductions and service projects

12:30 p.m. - Reflection & closing
Virtual projects are open to all students, faculty, staff, alumni and community members.
On-campus projects are reserved for FIU students. All students are required to complete the P3 app before the on-campus projects begin and masks must be worn for the entirety of the event. All CDC guidelines must be followed for Panthers to complete projects and receive volunteer hours.
Project options:
On-campus at MMC - FIU Nature Preserve

On-campus at MMC - Lotus House

Virtual - Humane Society of Greater Miami

Virtual - Junior Achievement of Miami
All detailed project descriptions are included in each shift selection. 
RSVP here: https://go.fiu.edu/mlkdos
The GivePulse platform is accessible to all FIU students, faculty, and staff with your FIU login credentials. Guests, alumni, and community members can create an account and join our FIU portal for event access. Those with questions can contact Amanda Dole at amcdole@fiu.edu.
MLK Black Student Union Dinner - Jan. 21
BSU is scheduled to host its annual MLK meal over Zoom at 6 p.m. on January 21.
MLK @ The Patricia and Phillip Frost Art Museum - Opens Jan. 24
"Transfiguration: A Black Speculative Vision of Freedom" is an exhibit that looks to capture the scope, complexity, and significance of Afrofuturism. It opens with a virtual panel at 4 p.m. on Jan. 24. The art will be on display through April 2021.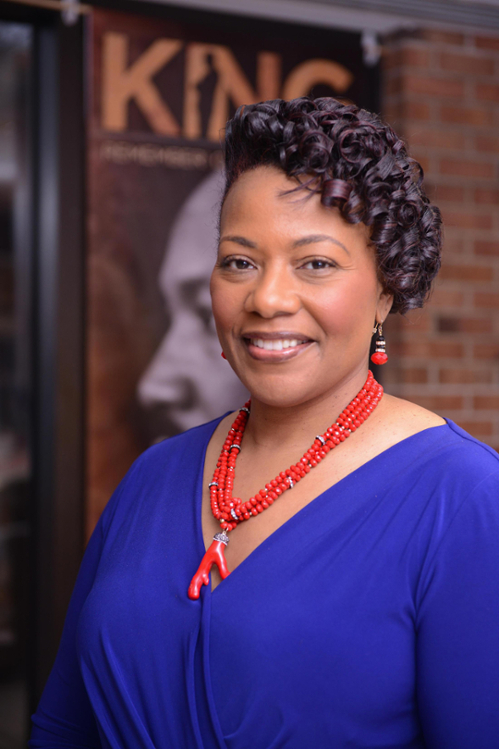 For the people who have been on the MLK Commemorative Celebration Committee for decades, this year's 30th anniversary has been a chance to reflect on the real difference they have made in people's lives.
The original event, the annual MLK Breakfast, is traditionally one of the largest events at the university every year. But this group's effort to honor MLK has gone far beyond that.
Since nearly the beginning of the program, the committee has awarded scholarships to students who demonstrate a commitment to pursuing Dr. King's ideals. Over the last 30 years, the committee estimates it has awarded more than $500,000 in scholarships for nearly 100 students. The application process for the scholarships asks students to create an essay or a video on a theme that the committee chooses. This year's theme is "United for Equity, the Power in Collective Action."
"Giving back to students and planting those seeds of civil rights is really what we are about. We want to have Dr. King's ideals continue to enrich students' lives, because as we can see in this world currently, we still need the teaching of Dr. King just as much as we need each other," McNamee says.
McNamee helps to plant more seeds through his role as vice-chair for the annual Youth Forum, an annual event that brings hundreds of youngsters from South Florida schools to Biscayne Bay Campus to hear from a speaker. 
At this event, prominent speakers have a unique chance to engage youths on a meaningful topic. Speakers like Bakari Kitwana, author of The Hip-Hop Generation: Young Blacks and the Crisis in African-American Culture and actress Tonea Stewart, known for her role in Heat of the Night, have inspired middle and high school students.
Valerie Patterson '81 MHSA '85, Ph.D. '95, a committee veteran of 18 years, remembers the energy that these speakers brought. Her favorite part of the whole event, though, is when the speaker takes questions from the students at the end in a Q&A format. 
Patterson has made a tradition of providing each group of kids who initially approaches the microphone with a free FIU swag bag.
"I think that in the educational environment, you want to have this exchange. You want to confirm that there is resonance, or if there are lessons, or if there are unanswered questions. And I think the university lends itself to the perfect environment for that exchange to take place," Patterson says.
While the committee's work is far from over, they can't help but look back on what they have done and admit it is pretty cool.
"We've had multiple speakers say they've been blessed by coming to FIU and seeing our diversity, and seeing what a world-class event we put on. And so whenever we get a speaker that compliments our event in that manner, it makes me feel like we are doing something on the right track," McNamee says.
For more information on the 30th Annual Rev. Dr. Martin Luther King, Jr. Commemorative Celebration, check out its website.