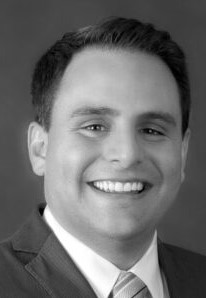 Florida Gov. Ron DeSantis has appointed former United States Ambassador Carlos Trujillo to a five-year term on the FIU Board of Trustees. The appointment is subject to confirmation by the Florida Senate.
 
"I am thrilled to welcome Ambassador Carlos Trujillo to the FIU Board of Trustees. His experience in the state, federal and international arenas is an incredible asset to our institution," said Board Chair Dean C. Colson.
 
Trujillo served as United States Ambassador to the Organization of American States and was an assistant state attorney for the 11th Judicial Circuit of Florida as well as a member of the Florida House of Representatives.
 
Trujillo was also appointed by President Donald J. Trump as a representative of the U.S. to the 72nd General Assembly of the United Nations under former Ambassador Nikki Haley in 2017, and in 2020, was nominated, again by President Trump, to serve as the U.S. Department of State Assistant Secretary for the Western Hemisphere.
 
"FIU is a vital institution in South Florida that generates knowledge and uplifts our community," Trujillo said. "I look forward to working with fellow board members and the professional team at the university to help FIU continue its ascent as one of the top public universities in the nation."
 
Trujillo earned his bachelor's degree in business administration from Spring Hill College and his Juris Doctor from the Florida State University College of Law. He was a founding member of Trujillo, Vargas, Gonzalez and Hevia, LLP, in Coral Gables, and is currently a partner at Continental Strategy, LLC. Trujillo previously served as a board member of the Public Health Trust of Jackson Memorial Hospital.
 
Trujillo replaces Claudia Puig who served from 2003 – 2021.