College of Medicine pipeline program paves way for future docs
Alumni from the inaugural Graduate Certificate Program are getting ready to graduate from medical school.
The Herbert Wertheim College of Medicine (HWCOM) launched the Graduate Certificate in Molecular and Biomedical Sciences (GCP) in 2016 to help graduate students become better medical school candidates. It was also designed as a pipeline program for the college of medicine.
There were 48 students in the inaugural GCP cohort. Forty went on to medical school. And fourteen of them are graduating from HWCOM later this month.
"We are so proud of our first cohort. Our students flourished at HWCOM, and now they have matched into great residency programs," said Barbra Roller, the program's administrative director. "They are on their way to becoming great doctors." Alumni success, she believes, validates the program's mission and value.
One of the program's perks is that students waitlisted by HWCOM are guaranteed admission to the college of medicine if they complete the program and meet specific academic and professional requirements. Others are guaranteed an interview for the MD program, provided they meet the required metrics.
GCP alumnus Micky Akinrodoye is one of the pipeline's success stories. After successfully completing the program, Akinrodoye was accepted at HWCOM. He started medical school with dreams of becoming an orthopedist. On Match Day, Akinrodoye learned he'd "matched" into the orthopedics residency at Rutgers/Monmouth Medical Center in New Jersey.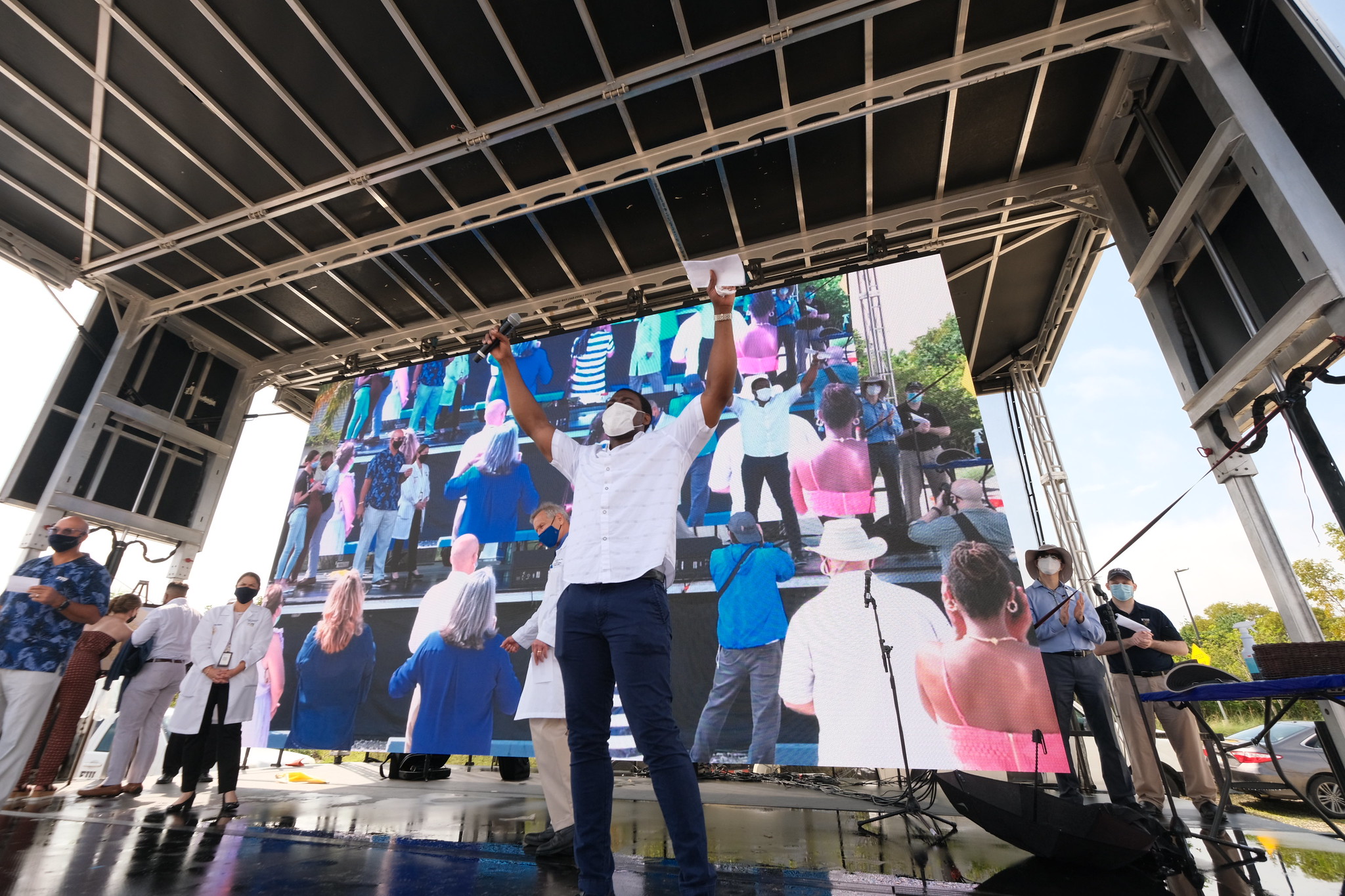 "I am beyond ecstatic that I was given the opportunity to achieve success with the help of my GCP and HWCOM family. I would not change the experiences I have gained over the last five years for anything," said Akinrodoye. "I truly believe that the GCP program allowed me to grow into my best self, and will never forget the friends and family in the program who have helped me along the way."
Others matched into top residencies programs at Baylor College of Medicine, Montefiore/Einstein College of Medicine, UM/Jackson Memorial Hospital, UF, Duke, and NYU. They are going into internal medicine, anesthesiology, pediatrics, emergency medicine, orthopedic surgery and psychiatry. 
"All of our HWCOM students matched, and we are so thrilled with the specialties and top tier programs into which they matched, "said Tracey Weiler, the program's academic director. "It is very gratifying to have played a small role in helping these students fulfill their dreams of becoming physicians." 
The GCP is a rigorous, 9-month program. Students attend six basic science courses: medical cell biology and biochemistry, medical molecular biology, medical microbiology and immunology, medical physiology, pathology and medical histology, and medical genetics. 
Professionalism is essential in medicine. Students also take two professional skills courses that emphasize learning techniques and non-academic factors and attributes necessary for a successful medical school application.
The application deadline for the Fall 2021 cohort is June 15. For more information, visit the GCP webpage.