Paying it forward: first-generation alumni invest back into FIU with pride
November 8, 2021 at 1:13pm
---
When FIU's first president Charles C. Perry was appointed in 1969 to turn an abandoned airfield into the first public university in Miami-Dade County, he no doubt had a mission in mind: Founding an institution that could provide greater access to higher education. 
Fifty years later, FIU remains true to that vision, as proved by the university's success in educating first-generation students who are now leaders in their respective communities and industries. 
At FIU, students who are the first in their families to college don't just survive – they thrive.  
This year, the university is ranked No. 5 in the country for providing social mobility by U.S. News and World Report. Approximately 15 percent of undergraduates are first-generation students. And 91 percent of first-year, first-generation students at FIU are retained into their second year. 
This National First-Generation College Student Day, FIU News celebrates the growing legacy of first-generation success at the university with pride. 
First-generation students like senior hospitality major Marianne Ostos fill many of the seats in the Honors College. The Orlando native is deeply involved in her classes, has enjoyed four years with the Sigma Kappa sorority and has been a student leader at Panther Camp, where she gets new students excited about campus life. 
Along the way, Ostos has enjoyed sharing all of her positive experiences at FIU with her mom. As an immigrant from Venezuela, she knew about U.S. universities only from movies. 
"I've shown her that I can both keep my grades up and have the benefit of making all of these connections, meeting all these people and getting to know all these different cultures. That is what has made my FIU experience so special, and I bleed blue and gold," Ostos said.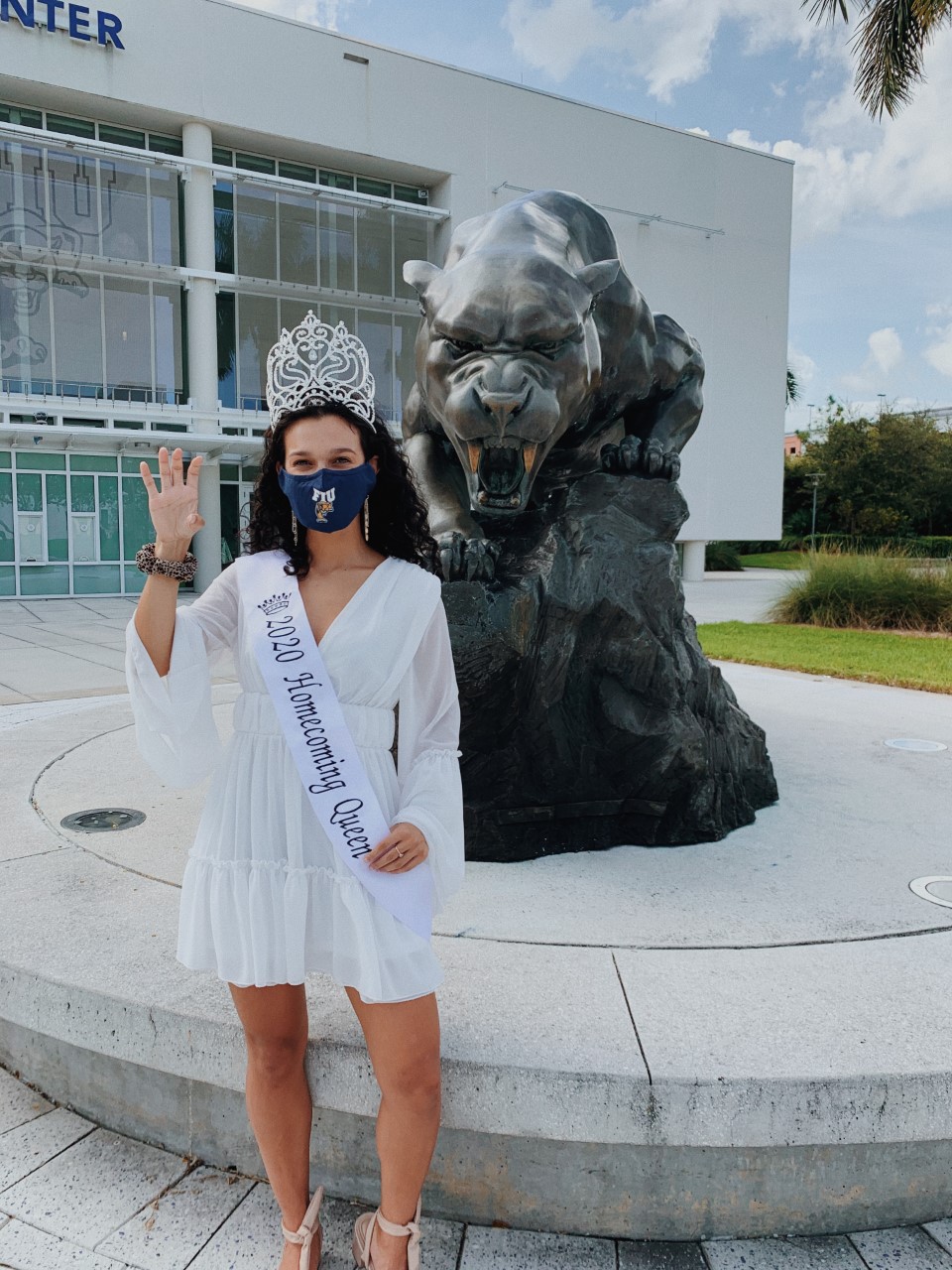 Research has shown that first-generation students like Ostos are often the most engaged students on campus.  
"Not only do these students generate new business for the economy and are great citizens that contribute to our society, but they also have this desire to go into public service, which is something that we desperately need," says Alberto Garcia Marrero '19, MBA '20, who is doing research on first-generation students as a Florida Gubernatorial Fellow. 
An immigrant from Cuba, Garcia Marrero himself was a first-generation student in the Honors College. From an early age, he learned the importance of education from his father, a truck driver who always told him, "If you don't want to break your back doing the hard labor that your dad does, then you need to focus on school." 
At FIU, Garcia Marrero got involved in issues he cares about. He volunteered with the FIU Center for Leadership and Service to help members of the university community struggling with homelessness. Garcia Marrero also spent time working with We Care Chemo Kits, an organization that creates care packages for cancer patients, and he serves on its board today. 
He was in part able to make time for all of these involvements with the help of a scholarship, Garcia Marrero says. And today, he is using profits from a business he runs while attending law school at Florida State University to establish a new first-generation fund in his name.
"A scholarship can be the difference in helping a student to not drop out. And that can really set them on a path for success like it did for me," Garcia Marrero said.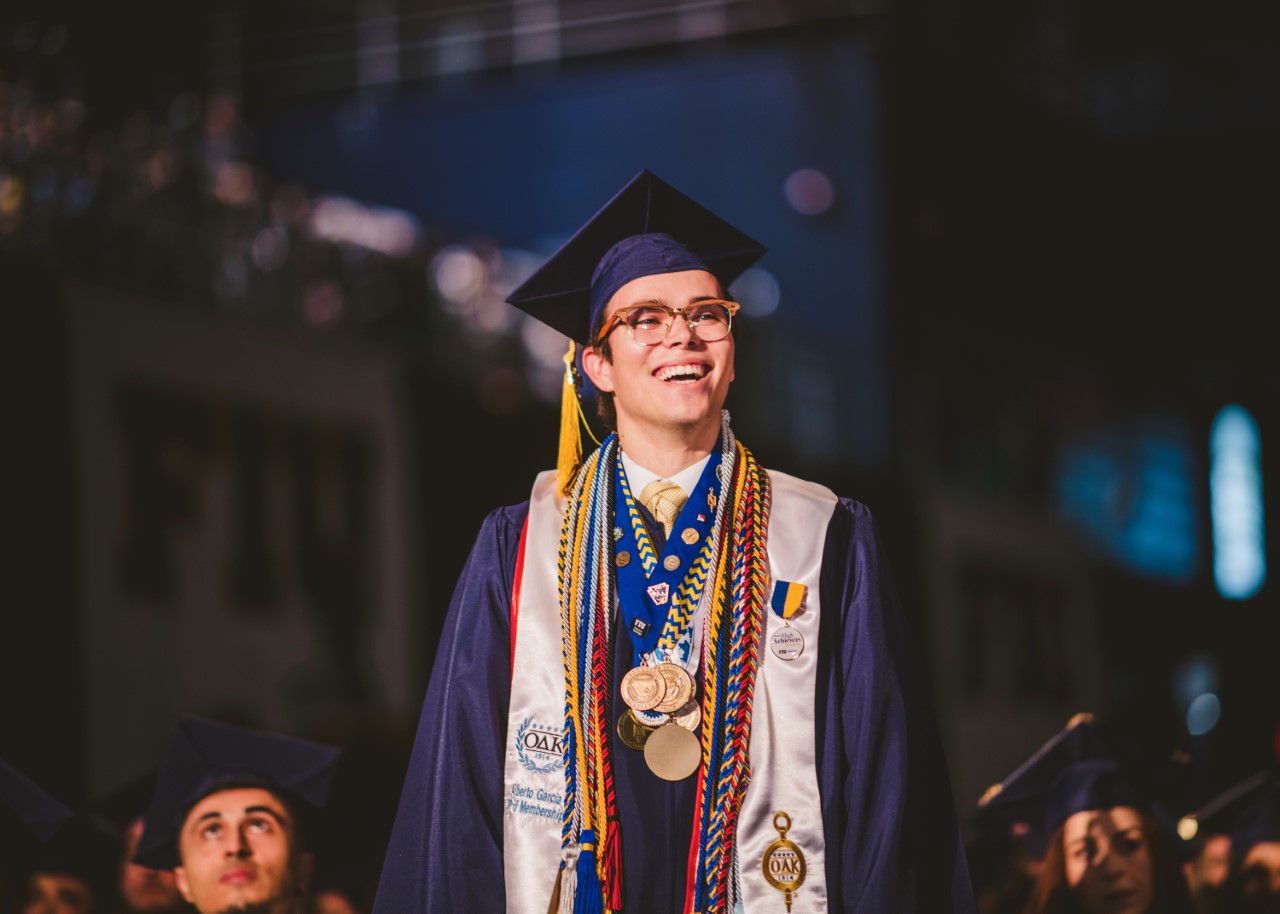 Financial support of first-generation students has stacked up over the years. FIU has distributed more than $19.4 million in first-generation scholarships to date, according to the Development Office for Student Success.  
The support for first-generation students keeps on growing, in part due to the desire of successful first-generation alumni to give back. 
Inspired by his entrepreneurial grandparents who were neighborhood fixtures in their home country of Ecuador, Jose Maldonado '17 arrived at the university with a motive to make a difference for his community. He came in as an Honors College student and left as a Worlds Ahead Graduate and a founder of one of FIU's most successful student organizations. 
Maldonado was a founding member of Upsilon Pi Epsilon (UPE), which today is the largest student organization for technology at FIU. Through events and networking, its mission is to provide students with the opportunities to develop technically and professionally.  
Today, Maldonado works as a software engineer at Microsoft's XBOX division. He contributes both his time and money back to FIU as an advisor for UPE and a donor for a first-generation scholarship under his grandparents' name.
"My family's values have helped me in the same way that it helped them in their own journey. It's made me want to continually invest in the next generation and help the people around me so that they can be successful and I can be successful at the same time," Maldonado says. 
Maldonado takes pride in the rising technical reputation of FIU and Miami. UPE has contributed 30 full-time employees to Microsoft over the last four years, he says, and he believes FIU has much more to offer in the future. 
"I think FIU and Miami are going through a very interesting period of Miami tech, where the city needs tech talent," Maldonado says. "This scholarship is like my vote toward we can do it. I'm going to put my money where my mouth is."