Civil and biomedical engineering students receive prestigious Cuban American scholarships to pursue graduate degrees
---
Three recent College of Engineering and Computing (CEC) graduates—two in civil engineering and the third in biomedical engineering—have received scholarships to pursue their graduate degrees from the Association of Cuban-American Engineers (ACAE) and the Cuban-American Association of Civil Engineers (C-AACE). Andy Morejon, Heily Revoll and Paola Leon Alburjas were among the recent awardees from FIU's CEC. They each received a $3,500 award.
"The ACAE Scholarship Foundation is designed to support Cuban American and Hispanic undergraduate and graduate students as they complete their engineering education and is awarded to a select group of students annually," said Regina Rodriguez, Ph.D., president of the ACAE. "We are thrilled to be supporting the education of these exceptional students and look forward to seeing what the future holds for these aspiring engineers."
The ACAE was established in 1961 by a group of Cuban exiles that were determined to help eliminate roadblocks for Cuban engineers seeking employment in the United States. Over time, the founders of the ACAE have expanded their mission to not only help Cuban Americans but all Spanish-speaking engineers by promoting engineering education and providing networking opportunities.
The C-AACE Inc.—a not-for-profit organization originally named "Association of Cuban Civil Engineers in Exile, Inc."—proudly maintains a legacy of over 40 years of service to this country and, in particular, to the South Florida community. Founded in Miami in 1961, membership originally was open only to civil engineers that had formerly exercised their profession in Cuba, and who agreed with the goals of the association. The original goals were two-fold: to unite and coordinate the efforts of their members in order to restore a democratic government in Cuba within the precepts of the 1940 Constitution of Cuba and to assist members in the arduous task of incorporating their valued professional skills into the newly adopted society.
"Andy, Heily, and Paola have been outstanding students in our programs and are committed to advancing the engineering profession. The ACAE and C-AACE scholarships will substantially contribute to the completion of their education and work in the field," said John L. Volakis, dean of the College of Engineering and Computing.
Andy Morejon
Morejon was born in Havana and raised in the town of Artemisa. When he was 9 years old, his parents made the difficult decision to risk it all for a better future and the family immigrated to America. After years of hard work and dedication toward his education, Morejon graduated as a biomedical engineer from FIU. His goal is to continue his education at the University of Miami where he currently performs research in the field of biomechanics.
"Receiving the scholarship award from the ACAE was a great honor. It is the first award that I earned that is specific to engineering students and so it boosted my confidence as a student," Morejon said. He added: "At the time I received the award, I was applying to graduate programs in engineering. Earning the award showed me that a professional organization believed I had the potential to be accepted into a graduate program and to be a successful engineer."
"Andy was a very strong student in my Multivariable Calculus class," said Professor Steve Hudson. "He would be the top student in most calculus classes. He was also one of the best and most popular learning assistants for calculus that I ever had."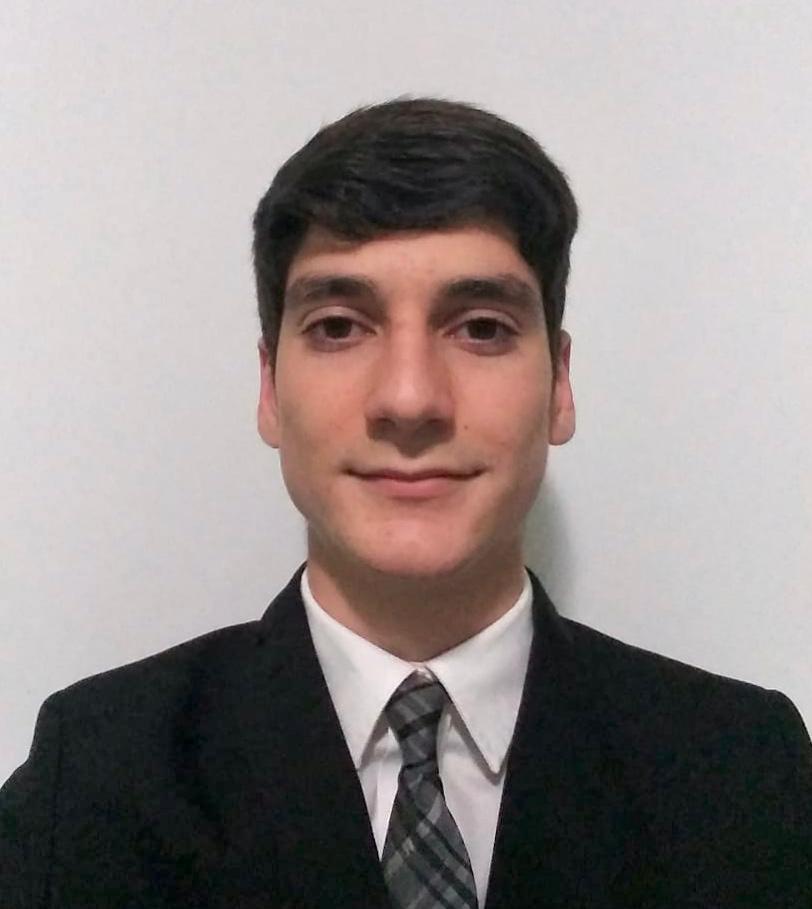 Heily Revoll
Revoll was born in a small town on the North Coast of Cuba. Driven by the desire to seek further understanding of water resources and the newfound awareness of how important fundamental research skills are, she wanted to pursue her graduate study with the hope that she can contribute to the scientific community. "I deserve this C-AACE award," she said, "because I have the passion and determination to become a trusted member of the research community."
She added: "Today I think of my mother's struggle to secure potable water for our family. With my education and passion, I can help to prevent other children from experiencing a lack of access to clean water. This motivates me to take personal responsibility in solving issues that affected my family for generations." Revoll is using her award toward her education preparation courses for the professional engineering exam.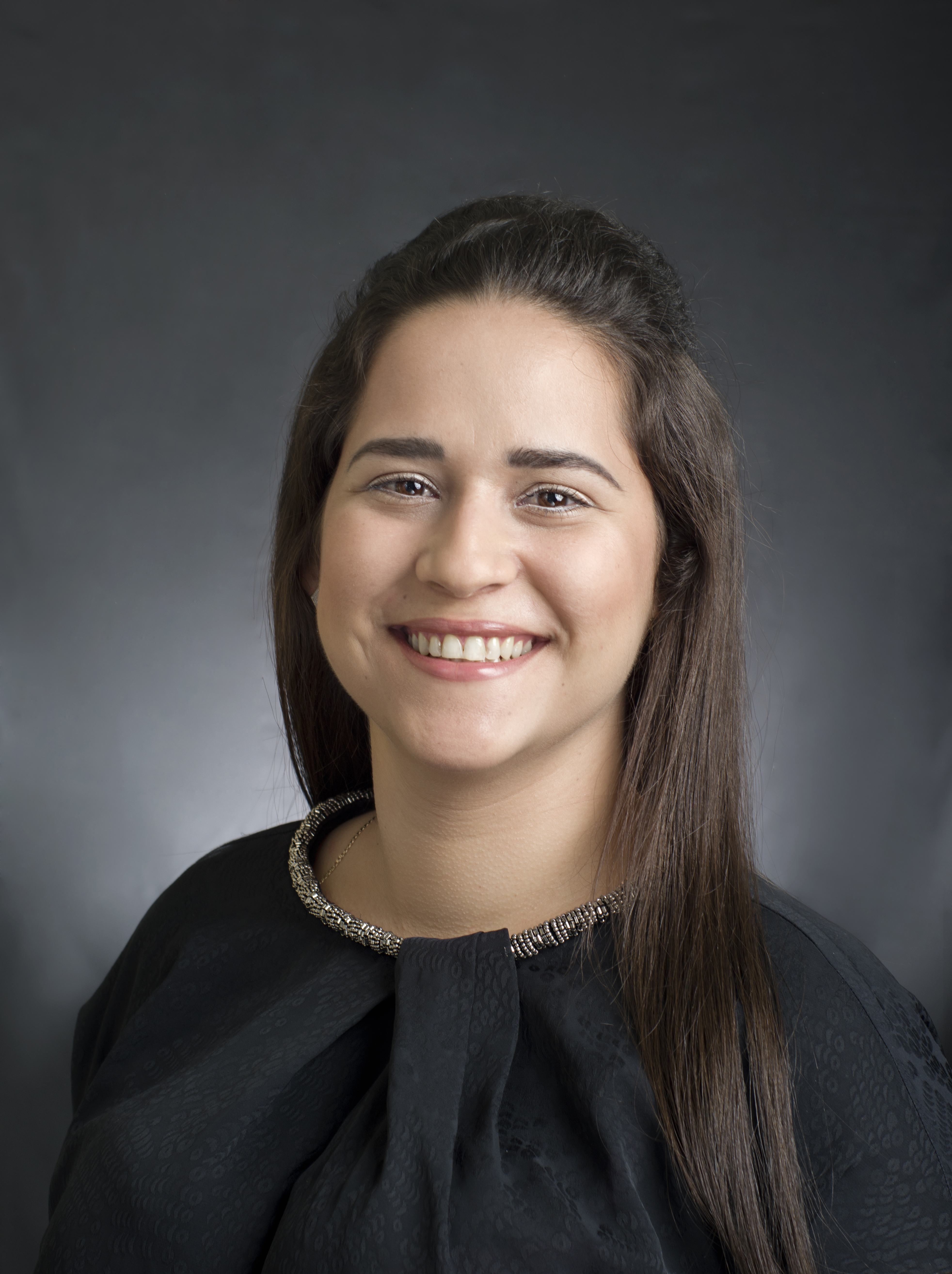 Paola Leon Alburjas
Leon Alburjas came to the United States from Venezuela in 2011. While in Venezuela, she earned a degree in computer science. She completed her AA in civil engineering in 2017 at Miami-Dade College, while being employed. After graduation, she transferred to FIU, where she finished her BS in civil engineering and graduated in July 2020.
Earlier in her academic career, she became a member of multiple organizations including ASCE and C-AACE. She provided lessons to elementary school students in basic bridge construction techniques. Simultaneously, Alburjas started working in the engineering industry, while being a full-time student at FIU.
"I am very thankful for the C-AACE scholarship because it helps me to succeed in my career and I owe a lot to them," Alburjas said.
In 2020, she became the president of the C-AACE FIU Student Chapter. She is currently making efforts on expanding and making the chapter well-recognized at FIU. During her presidency, she was a judge for the "Future City Competition" and has been planning several activities. Alburjas is now working as a traffic engineer for the Department of Transportation and Public Works Miami-Dade County and pursuing a master's in civil engineering.